Letters from Lodi
An insightful and objective look at viticulture and winemaking from the Lodi
Appellation and the growers and vintners behind these crafts. Told from the
perspective of multi-award winning wine journalist, Randy Caparoso.
July 31, 2018 |
Lodi's R-N-R Vineyard Management adds more layers to the family business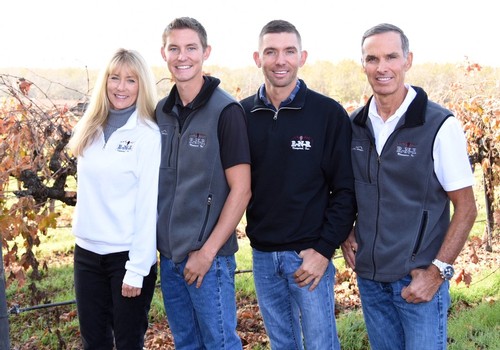 Rhonda and Russell Machado hoped the day would come when their sons, Matthew and Colton, entered the family farming business.
Matthew loved being on the farm when he was a child. He drove a tractor before he could drive a car. It wasn't a surprise when he joined his parents' company, R-N-R Vineyard Management, after graduating from the University of California, Davis. Colton, on the other hand, was interested in sports more than farming. But in time, he became passionate about working the land and joined R-N-R after earning a degree from the University of California, Santa Barbara.
Now, Rhonda and Russell have their two sons working beside them every day, and they couldn't be happier.
"It's a dream come true for us really," Rhonda Machado said. "My husband was always hoping they would want to come back and work or at least one of them. So, I think he just feels really blessed."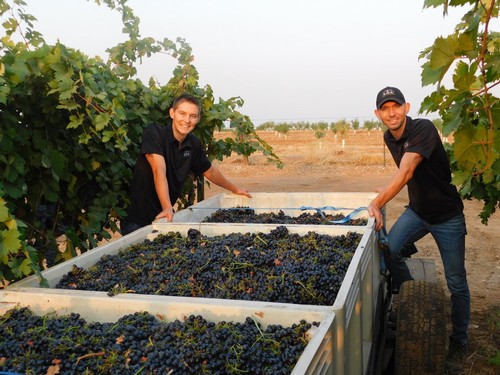 R-N-R Vineyard Management is another link in the sturdy chain of family farmers in the Lodi American Viticultural Area, where passion, talent, knowledge and expertise have been carried from generation to generation.
Matthew, 27, and Colton, 24, represent the third generation of farmers in the Machado family. Their grandfather, Manuel Machado, and his wife, Eleanor, moved to Lodi from Santa Clara and farmed asparagus, walnuts and wine grapes in the Clements area. They raised a family that included two boys, Russell and Chris. Both learned to farm from Manuel, who still works in the vineyards almost every day.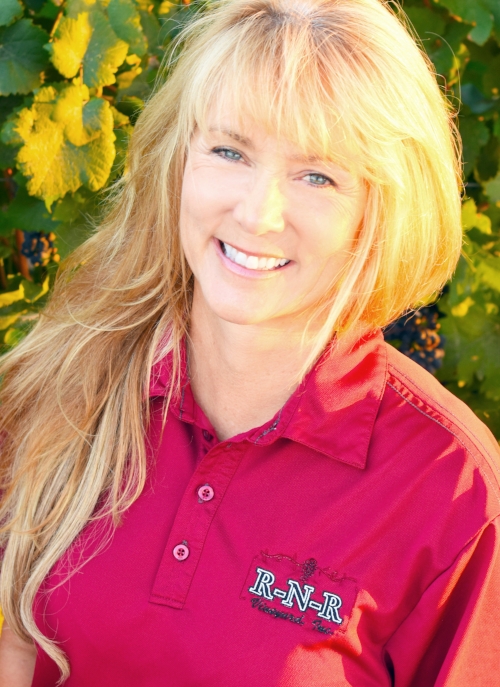 Russell married Rhonda, his sweetheart at Lodi High, and farmed with his dad, while Rhonda worked as a dental assistant. Russell then went out on his own and drove a truck. When he and Rhonda started their family, Russell sold his truck and went to work for San Joaquin Sulphur Company, another Lodi family business founded in 1941.
In 1995, Rhonda and Russell, the R and R in the company name, founded R-N-R Vineyard Management. Russell worked two jobs for more than 15 years before he devoted himself full-time to his company. Rhonda also left her job to work full-time for the burgeoning family business.
"They were great people to work for," Rhonda said of Bruce Burlington and Jan Chandler with San Joaquin Sulphur Company. "They gave him a lot of freedom to help him build his company while working for them, so it was really nice."
Russell farmed his own vineyards but in time, the business started to blossom.
"I think we had two clients pretty quick right off the bat," said Rhonda, "and it's been kind of steady, growing each year. I wouldn't say it's been super-fast but fast enough for us."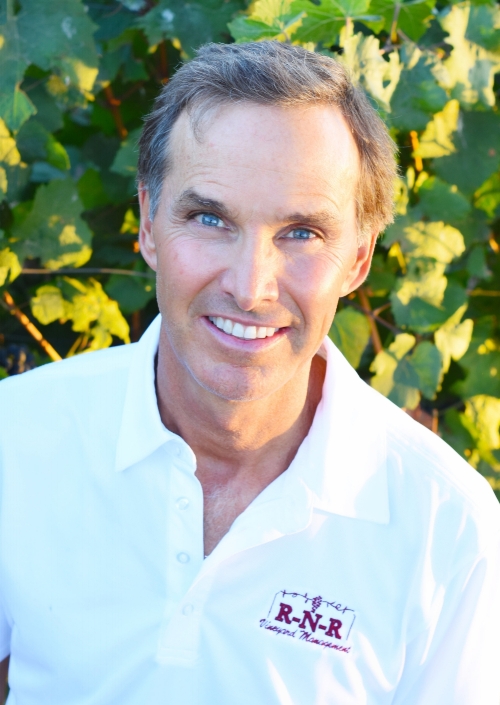 Today, R-N-R Vineyard Management has about 1,600 acres under management in the Lodi AVA and grows more than a dozen winegrape varieties. R-N-R handles everything from site selection, environmental regulations, varietal suggestions based on current and future market trends, trellis selection, installation, planting and marketing for its clients, a list that includes Constellation, Gallo and Michael David, to name a few.
As Rhonda and Russell have relied on each other to build R-N-R, so have Matthew and Colton.
"They work so well together," Rhonda said. "They aren't afraid to do anything, getting dirty and being mechanics one day and trying to sell and market their wine the next. They're not afraid of anything."
Matthew and Colton have designs on expanding the family business into the world of winemaking. In addition to their everyday jobs with R-N-R, where Matthew is the vineyard manager and Colton is the operations supervisor, they have launched their own label, R-N-R Vineyards and Winery. They recently released a 2017 Riesling from their Natural Hills vineyard in Clements Hills and soon will release a 2016 Teroldego from the Lease Ranch in Lodi and a 2016 Zinfandel from the Natural Hills vineyard.
"We've always kind of had an interest in (winemaking)," Matthew said. "We grow quality here, so it's just another way of evolving our business and showing what we grow in a tangible way."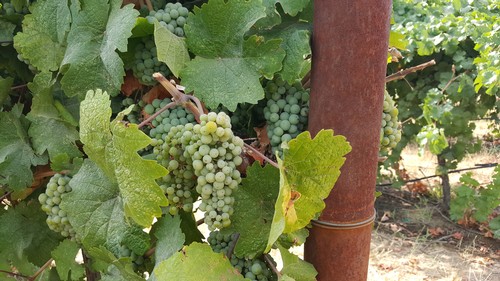 Several Lodi winegrowing families have expanded their business by launching their own winery, such as LangeTwins, Harney Lane and Mettler, to name a few, and now R-N-R. That's helped increase the number of wineries in the Lodi appellation from eight in the early 1990s to more than 80 today.
"The family wineries that have succeeded in our area are very passionate about it, and they've put in a lot of time and a lot of energy," Rhonda said. "Russell's dream is farming. (Winemaking) wasn't something we wanted to do until the boys wanted to do it. It's their passion."
Rhonda and Russell are behind their sons' new venture and appreciate having them in the fold.
"It's just a nice team," Rhonda said.
Comments