Letters from Lodi
An insightful and objective look at viticulture and winemaking from the Lodi
Appellation and the growers and vintners behind these crafts. Told from the
perspective of multi-award winning wine journalist, Randy Caparoso.
June 12, 2018 |
Lodi is taking on the world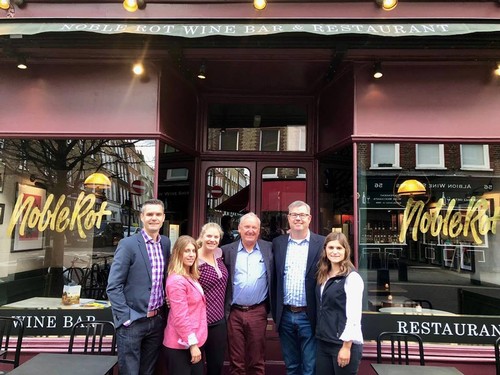 Lodi vintners are taking to the road never like before, spreading the word about the quality and variety of winegrapes and wines originating from the Lodi American Viticultural Area.
Lodi has been present at several wine festivals and trade shows in the states, and plans are in the works for shows later this year in Aspen, Colorado; Nashville, Tennessee; and Las Colinas, Texas.
This year has been special due to Lodi's unprecedented participation in global wine shows through the California Wine Institute Export Program. In March, Lodi took part in an exclusive "Lodi in London" tasting over lunch at the hip Noble Rot wine bar and restaurant. The lunch was attended by UK media and trade and took place just days prior to Lodi's first appearance as a group at ProWein in Dusseldorf, Germany, the world's largest wine and spirits trade show. In May, Lodi vintners went to Hong Kong for VinExpo, the largest wine and spirits show in the Asia-Pacific region. ProWein and VinExpo attracted hundreds of exhibitors and thousands of trade and media from around the world.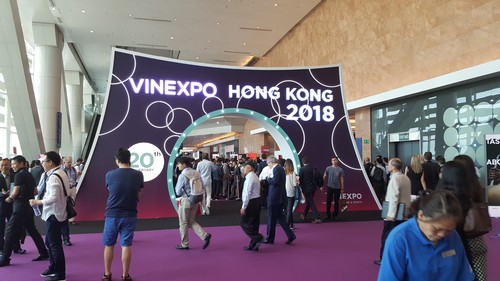 Throughout the year, Lodi wineries have ventured into the global market on their own, attracting new business for themselves while at the same time hailing Lodi as a premium wine region.
In today's competitive market and with growth in Asia alone projected to skyrocket in the coming years, Lodi's growers and vintners are telling their stories to new audiences.
"As much as we've been waving the flag domestically for getting the name 'Lodi' out there," said Joseph Lange, who handles international sales for his family's winery, LangeTwins, in Acampo, "people in Texas and (Washington) D.C. and New York are starting to discover what Lodi is. But now we need to take that to the next level, which is globally."
Joan Kautz, global sales and marketing manager for her family's company, Ironstone Vineyards, said shows like ProWein and VinExpo are a cost-effective way to reach target audiences.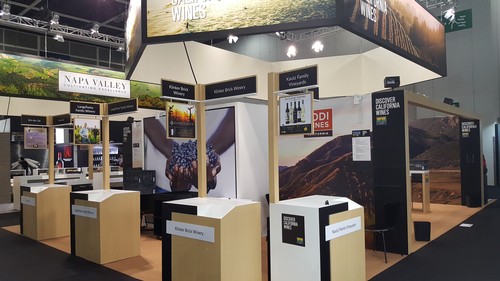 "We're going through the Wine Institute and we're consolidating funds," Kautz said. "You're making more of a California presence if you're at ProWein because there are more wineries, so you're showcasing California and then they are defining it down to Lodi and showcasing what Lodi is all about."
Kautz has traveled the globe in support of her brand and Lodi. Sometimes, she was the only Lodi vintner at global shows. But now, more Lodi wineries are leaping into the global market.
At VinExpo, LangeTwins, Klinker Brick, Ironstone, Michael David and Oak Farm shared space with other California wineries under the Discover California Wines pavilion. It was Lodi's largest presence ever at the event. Lodi stood shoulder-to-shoulder with Napa and Sonoma, as well as wineries and wine conglomerates from New York, Washington, France, Italy, Spain, Germany, Chile, New Zealand and the featured country this year, Australia, to name several.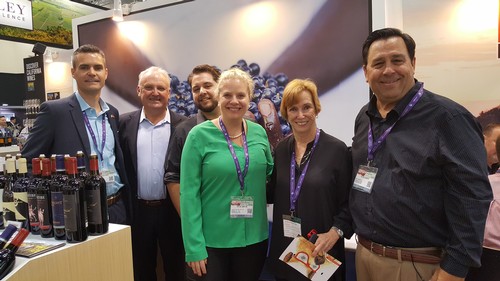 "You go into the Italian building and there are 250 vendors there trying to sell their wine," said Kurt Kautz, controller with Ironstone Vineyards/Kautz Family Farms, who has made several trips abroad. "Same thing with the Chileans and the Argentinians, just massive displays. California has a pretty good representation through the Wine Institute. That is really how massive and how competitive this wine market is."
Lodi presented two seminars at VinExpo: The "100 Wines of Lodi" and "Lodi Whites: Beyond the Reds." Both presentations focused on Lodi's winegrape growing diversity, which now numbers more than 100 varieties. Such opportunities hopefully will help benefit Lodi's winery, grower and tourism industries.
Kurt Kautz believes Lodi's presence at trade shows, global and domestic, are beneficial from the growers' perspective.
Lodi vintners have found the Asian and European markets quite receptive to Lodi Zinfandel, especially old vine Zinfandel. Oak Farm Vineyards, a relatively new Lodi winery, is diversifying its business by venturing into the global market. Oak Farm's co-owner and assistant winemaker Dan Panella and assistant winemaker Sierra Zeiter went to the "Lodi in London" tasting and ProWein. Panella said he was struck by the interest visitors to his booth had in Lodi Zinfandel.
"Time and time again, when any international buyer came to our booth they said, 'I want to taste Lodi Zinfandel. That's why I'm here. That's what I'm excited about,'" Panella said. "Even people from France, which is ironic to think anyone from France would want to buy California wine. They wanted specifically California Zinfandel."
Comments