Letters from Lodi
An insightful and objective look at viticulture and winemaking from the Lodi
Appellation and the growers and vintners behind these crafts. Told from the
perspective of multi-award winning wine journalist, Randy Caparoso.
October 17, 2017 |
Lodi winemaker enjoys bringing people together through his craft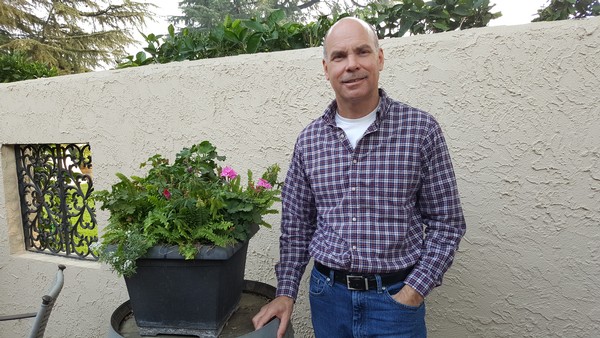 Behind an iconic wine brand, such as Woodbridge by Robert Mondavi, are everyday people like Todd Ziemann: talented, committed and above all, passionate.
"The way I like to make wines is fruit with layers of complexity," Ziemann said. "Fruit is the focus."
Since 2005, the Tokay High and UC Davis graduate has focused on maintaining, if not increasing, the appeal of Woodbridge by Robert Mondavi, one of the world's top producers of consistent, quality, approachable and affordable wines. Ziemann has a big job – Senior Director, North Valley Winemaking at Woodbridge Winery and Turner Road Vintners, which are in the Constellation Brands' family of companies.
Ziemann prides himself on fostering the philosophy espoused by the late Robert Mondavi that wine is meant to be shared with family and friends for every day and special occasions.
"I love doing it," Ziemann said. "To have family and friends around the dinner table, it really is a special thing. And if you can include more people into that, it's just a better thing for everybody."
Ziemann's mentor was former Woodbridge General Manager Brad Alderson. Now, Ziemann is a mentor to 16 winemakers under his purview, and hopes they will carry on the Mondavi tradition. He derives tremendous satisfaction filling that role.
"I'm very lucky," he said. "Now, I get to teach and that's really pretty cool."
A lesson Ziemann tries to pass along is, "Don't be afraid to do what it is you do and be different." Even within a large-scale winery, there is room for personality and creativity.
"Woodbridge is very consistent," said Ziemann, "but we always push the edge to try to find technological advances to get back to traditional winemaking."
Woodbridge by Robert Mondavi sells millions of cases of wine every year around the world. The wines are crafted with an artisinal focus but on a grand scale.
"In order to do that we stay true to the wines," Ziemann said. "We use small winemaking techniques at a large winery — sur lie aging, mixing lees, oak, the vineyards, and a flavor profile that you get from blending."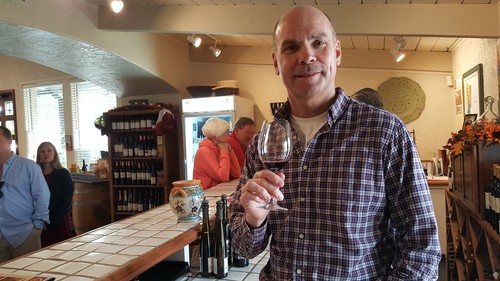 Like Mondavi, who grew up in Lodi, Ziemann is a local guy.
Ziemann's great-grandfather emigrated from Europe to North Dakota before he settled on the west side of Lodi off Ray Road in 1922. As a kid, Ziemann helped his grandfather work in the vineyards. Ziemann grew up in Morada and in Stockton. He wasn't fond of the wine business until a career day his senior year at Tokay High changed his life.
"My sponsor was Guild Winery," he said. "That's when it kind of hit me that this is what I want to do."
Ziemann went to San Joaquin Delta College and transferred to UC Davis where he earned a degree in fermentation science in 1987. He worked in the cellar at the original Mirassou Winery in San Jose before he went to work in the lab at Sebastiani Vineyards and Winery in Sonoma. In 1988, Ziemann returned to Lodi when Sebastiani transferred him to Turner Road Vintners.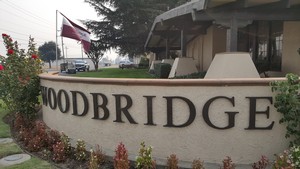 While at Turner Road Vintners, Ziemann became familiar with Woodbridge by Robert Mondavi through his wife, Kerry, then a winemaker at Woodbridge. In 2005, Constellation purchased Woodbridge, and Ziemann accepted a position as the Director of Winemaking.
Ziemann said seeing "Lodi" and "Woodbridge" on the wines he makes means a lot to him.
"Woodbridge has a style from the fruit of this area," Ziemann said. "We make classic wines of the varietal that say Lodi and Woodbridge, and that's really what it was and what it is. It's very satisfying to do that."
Todd and Kerry have two adult sons: Kevin, 22, and Alex, 20. Both are studying engineering at California Polytechnic State University in San Luis Obispo.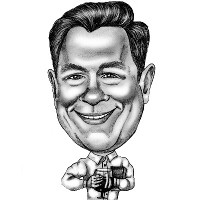 Comments