Letters from Lodi
An insightful and objective look at viticulture and winemaking from the Lodi
Appellation and the growers and vintners behind these crafts. Told from the
perspective of multi-award winning wine journalist, Randy Caparoso.

October 11, 2017 | Randy Caparoso
Is Barbera California's most underappreciated classic varietal?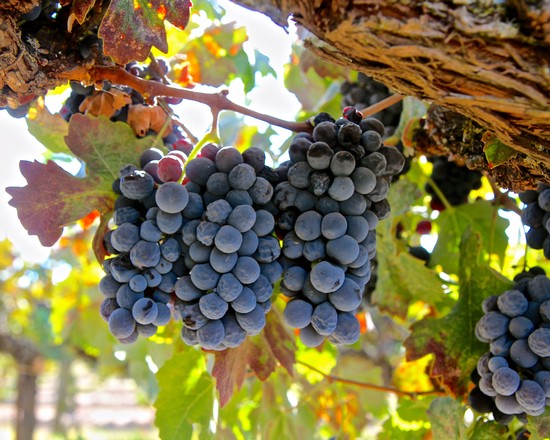 Barbera is one of those red wine grapes that have been around longer than anyone can remember. Nor can anyone remember why. Like one of those guys you can always depend upon to show up at your parties. Doesn't say much, but he's always... there.
Good example: In one of the old, classic books on California wine – Robert Gorman's Gorman on California Premium Wine (Ten Speed Press, 1976) – the author devotes over 270 pages on the enormous excitement generated by the best and latest California wines of the time. Despite the fact that, in the mid-1970s, there were close to 20,000 acres of the grape planted in the state, Gorman allots a total of only 27 words, in two sentences, to the subject of Barbera:
The varietal Barbera has many devotees among connoisseurs of California wine. The wines are usually tart, fruity, full flavored and useful for accompanying hearty, Italian style food.
That's it. On the other hand, Gorman was uncannily accurate. There are wine lovers who are crazily devoted to Barbera. Thousands of them gather each year in Amador County for their own "Barbera Festival." And the grape produces distinctively tart, full flavored red wines. In fact, consistently the highest acid red wines of all the varieties grown in notable amounts in California (as of 2015, a total of 5,416 acres; which, of course, is now peanuts compared to California's 89,697 acres of Cabernet Sauvignon). It is Barbera's acidity that undoubtedly makes it the food-friendliest red wine grown and produced in the state (although Pinot Noir and Zinfandel fanatics may beg to differ).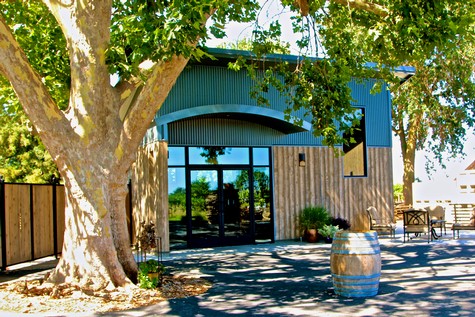 But ask Willie Gluckstern, author of The Wine Avenger (Simon & Schuster, 1998), who writes:
For those who appreciate mouthwatering acidity in white wines (and who doesn't?), Barbera is your red. It revels in the most difficult culinary challenges, especially in the wine-bending arena of tomato sauce. Only citrus fruits contain higher acidity than tomatoes, and only Barbera offers high enough acidity to sluice through red sauces with its personality still intact. Its sweet red-berry flavor can shine through even the most highly seasoned and spicy preparations....
And whether you indulge in red meats or not, who doesn't need an ideal red wine for dishes with zesty tomato sauces? Don't take Gluckstern's word for it. The next time you sit down for a dinner involving spaghetti sauce, any kind of tomato laced pasta primavera, or (the food of all foods!) pizza, open up a bottle of Cabernet Sauvignon to compare with a Barbera. If you're a normal person, you'll say Barbera is the superior wine in that context – every time!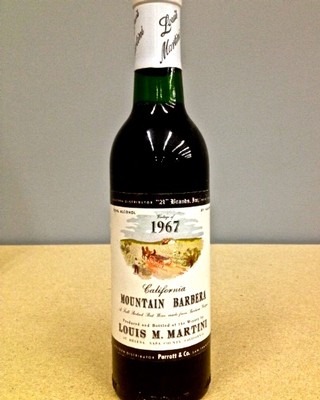 So here's the skinny: Up until about 25 years ago, Barbera was the most widely planted red wine grape in all of Italy (today it is the second-most, after Sangiovese). Hence, it is not surprising that Barbera had always been a favorite among growers and winemakers of Italian descent throughout the North Coast (a longtime favorite, for instance, of the Martini, Sebastiani and Seghesio families), San Joaquin Valley (in Lodi, cultivated by the Peiranos, Borras, Leventinis, and others), and the rest of the Central Valley (Kern County's Giumarra family and the Papagni family in Madera County have been some of the bigger growers who have always prized Barbera).
Old-timers in Lodi will all tell you that Barbera was a personal favorite of Ernest and Julio Gallo. In fact, the vineyards planted in the early 1970s that are still producing Lodi's finest Barbera reds – going to wineries like St. Amant, Borra and Macchia – were all originally planted at the request of the Gallo family. Although Barbera was probably not the main component, it is said that this tart edged variety was one of the keys to the success of the famous E. & J. Gallo Hearty Burgundy; which in a landmark 1972 Time Magazine cover story Robert Lawrence Balzer (at one time, American's most widely read wine columnist) once wrote, "Gallo Hearty Burgundy is the best wine value in the country today" – period.
Barbera, in other words, is a damn important grape – just like that near-forgotten guy in the corner at your parties, who really is a gem of a friend, even if not everyone knows it.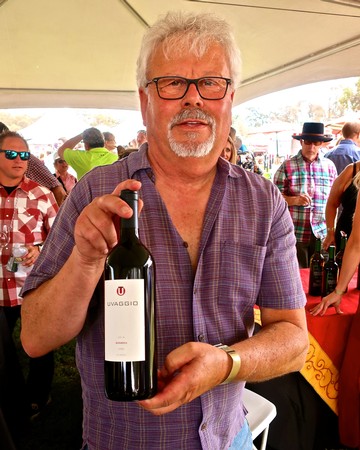 Some notes on four of the outstanding Lodi grown Barberas poured at the 2017 Barbera Festival, held last month in Amador County:
2014 Uvaggio, Lodi Barbera ($24) – This is quintessential Lodi Barbera. There is a round, almost soft quality to this varietal rendering's tannins; but the zesty acid revs things up on the palate, pushing the fragrant, perfumed fruit to an electrical height, while fortifying the wine's sturdy, steely, structured feel, enhanced by sweetly rich yet unobtrusive oak. As such, an ultimate "food wine."
2015 PRIE Vineyards, Charlie Lewis Vineyard Lodi Barbera ($23) – While still a fairly new kid on the block, PRIE keeps exhibiting a dependable touch with every grape; in this case, Barbera drawn from just down the road from their tiny winery on Alpine Rd. (east side, Mokelumne River-Lodi). The nose is pungent with pomegranate/black cherry fruit – focused, nostril tingling – and there is a poised sense of purity in the way the fruit is couched in the wine's lean, tautly wound, acid-driven, mercifully under-oaked structuring, with tannins just round enough to give a plump poke of fruit sensations in the middle.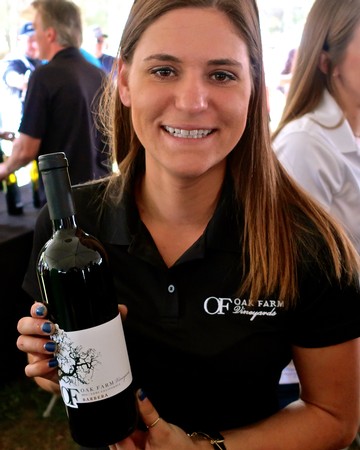 2015 Oak Farm Vineyards, Lodi Barbera ($27) – While Oak Farm produces a sleekly textured, moderately weighted yet broad feeling style of Barbera, there is still an element of jagged, pierced-tongue-and-tatooed unruliness of the grape lurking in this bottling. A beautifully bright, black fruit sweetness inundates the nose; and the varietal fruit qualities remain silken and focused, even through the varietal edginess.
2016 St. Amant Winery, Lodi Barbera ($18) – Year-in and year-out, St. Amant produces perhaps the most "complete" Barbara – terrific acid (check), beautiful black fruit/cranberry perfume (check), sense of finesse and balance (check, check), and long, zippy, silky, bouncy flavors (check, check, check, check) – in all of Lodi, yet sells at the most ridiculously reasonable price. Why? This is classic Lodi – very real, unassuming, fantastic!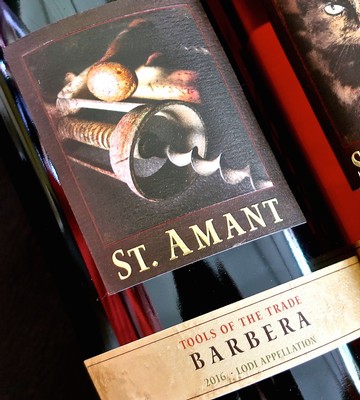 Comments