Letters from Lodi
An insightful and objective look at viticulture and winemaking from the Lodi
Appellation and the growers and vintners behind these crafts. Told from the
perspective of multi-award winning wine journalist, Randy Caparoso.
October 3, 2017 |
It's easy to be cheesy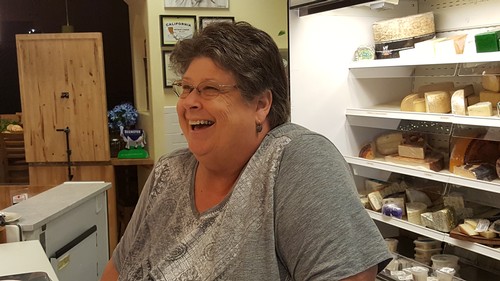 Cindy Della Monica started baking bread when she was 8 years old growing up in Cupertino.
She took to gardening at age 10.
She clearly embraced farm-to-fork before it became a movement.
"The farm-to-fork movement is huge," she said, "though that's what we used to do all the time."
And Della Monica still is following her childhood passion.
Cheese Central, a boutique, stand-alone cheese shop at 11 North School Street in downtown Lodi, is the culmination of Della Monica's 40-plus years in the culinary arts. She enjoys helping educate visitors about the wonderful world of cheese – an art form nearly as old as civilization itself.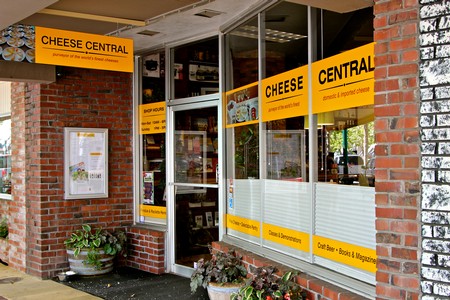 Step into her quaint parlor, designed by her husband, Lodi-based architect John Della Monica, and gaze at more than 100 irresistible domestic and imported cheeses. Cindy and her staff are well-versed on them all and are anxious to answer any questions. And don't be surprised to be posed with a question or two as well.
"Here, you come up to our cheese counter and we have questions," she said. "We ask you before you taste. That helps us define what portion of our 100 cheeses you should be tasting."
Much like an experience at a winery tasting room, Della Monica and her staff describe the cheeses, their origin and history. She wants her guests to leave her shop with the perfect snacks to enjoy while trekking through Lodi wine country or with the ideal ingredients to put their dinner over the top.
"The education at our cheese counter is where our biggest focus is," Della Monica said. "Our cheese mongers are trained to give you five pieces of information about any cheese you want to try in our case. That way you have an awareness and a good bit of information to know about what's going in your mouth."
But the education doesn't end at the cheese counter.
Della Monica and her daughter, Le Cordon Bleu-trained chef Sara Blighton, lead cooking classes in the back third of the shop. Each class centers on a different theme. Earlier this year, the "Cruisin' the Farmer's Market" class offered tips on how to turn fresh ingredients from the local farmer's market into delicious, easy-to-make dishes. The "Al Fresco, Italia!" class paired Italian fare with summer beverages to enjoy outdoors. And "Cheese 101 A-The Basics" provided an overview of the cheese families. Della Monica also hosts local chefs and cooks, authors and food experts.
"The reason we do that is so people can go home and in less time than opening a convenience package make an awesome meal that's fresh," Cindy said. "That's how I have always taught for 40 years."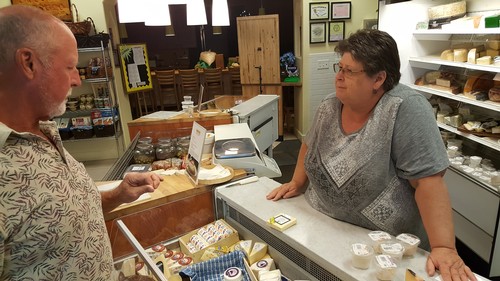 Della Monica started as a culinary instructor at Queen Anne Community Center in Seattle while John studied architecture at the University of Washington. They married, moved to Lodi and started a family. John founded Della Monica Snyder Architects and Cindy continued her teaching career at Hutchins Street Square. Then, she started a catering business. Woodbridge by Robert Mondavi was a client. Cindy later opened a restaurant and ran the cheese counter for four years before she returned to Woodbridge by Robert Mondavi as a full-time chef under the direction of David Akiyoshi and Brad Alderson.
Della Monica stepped away from Woodbridge to take care of her then-ailing mother. When her mother passed away, she wanted to return to her passion. In 2011, she identified an opportunity. It was the height of the recession, perhaps not the wisest time to open a specialty cheese shop.
"My husband thought I was a crazy woman," Della Monica said. "I said, 'I think we can do this.'"
Della Monica picked her favorite storefront among 12 that were available at the time on School Street and opened Cheese Central on March 21, 2011 – a date she recalls without hesitation and with considerable pride. Della Monica admits the first two years were tight, but the uniqueness of her shop caught on with consumers.
Cheese Central offers almost everything needed to compose a splendid cheese tray, including nuts, olives, cured meats, honey, olive oil, vinegar, crackers and fresh-baked bread. It all can be packed up for a journey on the Lodi Wine Trail or taken home.
Cheese Central is a family business. Sara's identical twin sister, Gina, manages marketing; their brother Adam is a manager with Turner Construction in Sacramento and handles the store's information technology; and John is the brew monger in charge of the store's wide selection of seasonal craft beers.
"We make sure people have wine and cheese, and enjoy Lodi and come back," Cindy said.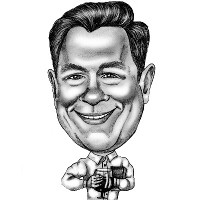 Welcome to Bob's Blog, a fun look at the people and places behind Lodi's food and wine scene.
For story ideas and comments, contact Bob Highfill, Marketing and Communications Manager with the Lodi Winegrape Commission, at BHighfill@LodiWine.com. Follow on Twitter @Lodi_Wine and @BobHighfill; Instagram @Lodi_Wine and Facebook/LodiWine.
Comments