Letters from Lodi
An insightful and objective look at viticulture and winemaking from the Lodi
Appellation and the growers and vintners behind these crafts. Told from the
perspective of multi-award winning wine journalist, Randy Caparoso.

September 12, 2023 | Randy Caparoso
The art and zen of Lodi's old vines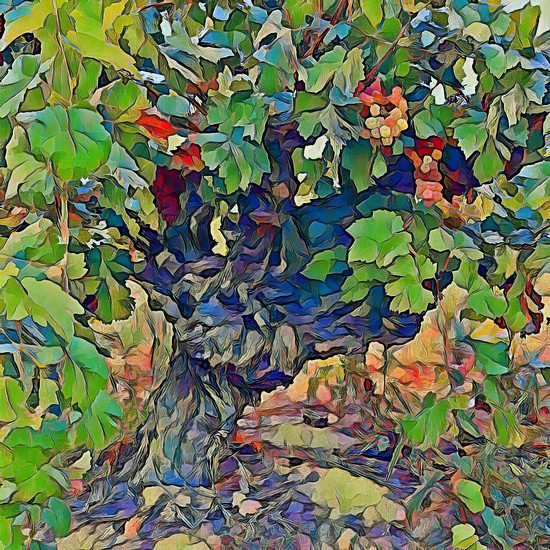 Nestled within the captivating landscapes of California's past lie a series of artistic windows into history, encapsulating a phenomenon of vineyards that have become more than just sprigs in the ground, but more like elements of the earth itself.
Here in Lodi, we call that phenomenon "old vines," which are not like any ol' vineyards. More like birthplaces of dreams, cradles of creativity, or canvases for endless inspiration. (See our recent campaign, Save the Old).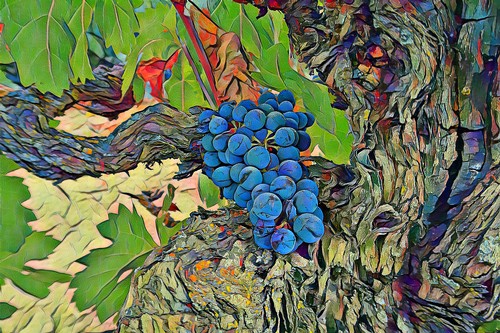 That's what we could not help but think when recently converting some of our favorite photos of Lodi old vines into variations of formats emulating artistic interpretations of Nature. It's like bringing out another side of these historic plantings—one that strikes into the heart and passion of these living, breathing, magnificently productive things. Art, after all, is the human grasp of Nature. Wines made from old vines, as it were, drink from the same vein of reverence or awe, craft or creativity, imagination or originality, and raw desire or ambition that always go into art.
So let us meditate...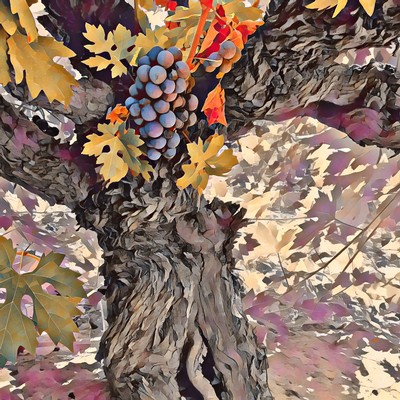 Rich and crusty harvest colors in Soucie Vineyard—own-rooted Zinfandel planted on the edge of Lodi's Delta region in 1916.
One thing you cannot help but find when contemplating old vines is the classic wine concept known as terroir, or "sense of place." Why? Because older vines are always more likely to express their origins in the glass than younger vines. Deeper roots and more permanent adaptation to specific sites make it so.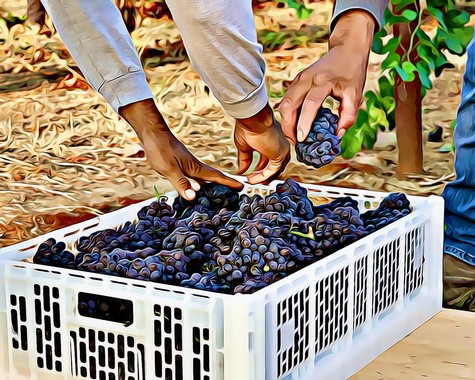 Therefore, when the colors in our photos are altered, they seem to reveal more of the age lines etched into grapevine trunks, slanted plays of light (to paraphrase Emily Dickenson) on leaves and clusters become more slanted, curves of hills and spurs become curvier, the fluff of Lodi's famed sandy soils become fluffier, and the expansive lay of land becomes all the more layered and expansive. Old vines become more Lodi. Like adding more soul and feel to the intricate dance between Nature and humanity.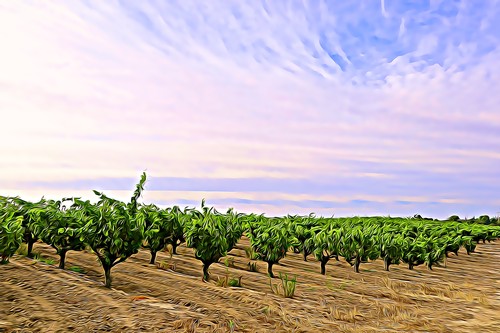 Distillations of sites and vintages
As the California wine industry has evolved, so have the landscapes that grace its vineyards. Meanwhile, over the past 60 to 160 years, many of Lodi's old vines have remained in place, enduring a course of vinous events in the same fashion as paintings which deepen in aesthetic appeal as time marches on.
Older vines are also known for unique flavors reflecting their individual site. Each year, one old vine planting will produce a wine distinctively different from another old vine planting, even if made from the same grape variety and located just a few feet away, divided only by a narrow, dusty road.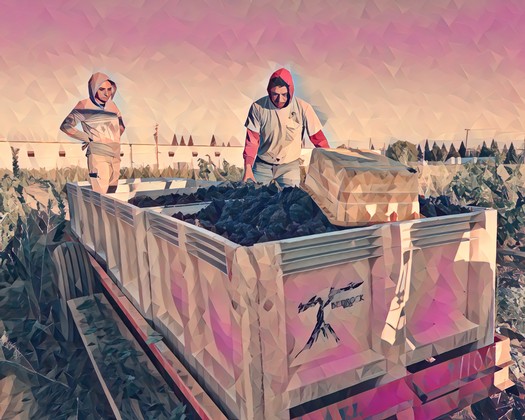 More and more each day, these are vineyards yielding wines of increasing allure to the latest generation of wine enthusiasts, whose tastes may deviate from the conventional preferences of earlier generations who may still prefer wines meant to capture sameness or predictability. There is nothing predictable about older vines. They are more like cantankerous old people. Very individual. Each year producings wines that are as distinctive of each vintage as they are to each unique site. It's about time uniqueness and unpredictability are better appreciated!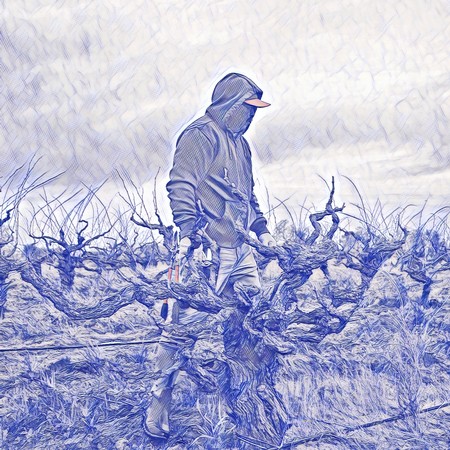 Wintry inked rendering of pruning season under gray skies in Clements Hills-Lodi's Stampede Vineyard.
Human elements
Behind every old vine, every wizened cluster of grapes, lies the human touch—the hands that toiled, the minds that innovated, and the hearts that poured their passion into the plants and soils. For years we have labored to shed light on Lodi's human element in our photographs. We love the way variations of color and impressions can shed a different, more emotional and thought-provoking light on these hands and faces.
Old vine plantings represent diverse grape varieties, each with its historical context and contribution to a long winegrowing tapestry. Varieties such as Zinfandel, Carignan, Cinsaut and Grenache are often associated with these old vineyards, showcasing the state's viticultural diversity and the pioneers who brought these vines to California's soil. The more we remind ourselves of that, the more likely future generations will be able to appreciate them. More than anything, it is the conscious appreciation of wine lovers that will allow old vines remain in the ground.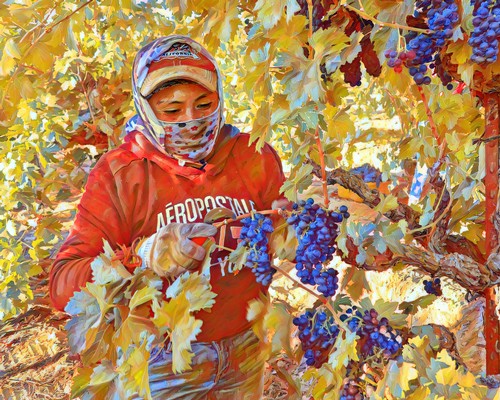 Preserving legacy and inspiring a future
As time moves relentlessly forward, preserving the legacy of the past becomes more important. Old wine paintings act as beacons of memory, reminding us of the shoulders upon which everyone—growers, vintners, custodians, wine lovers and all—stand. The opposite of out-of-sight, out-of-mind.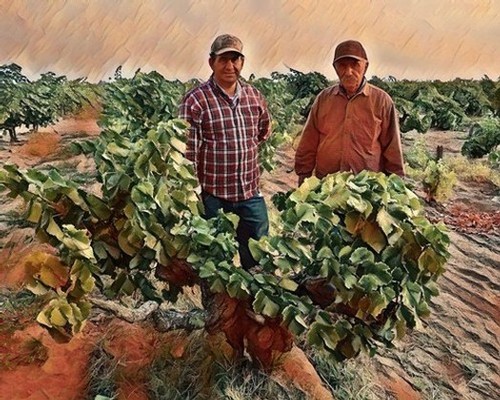 That said, we see these images as more than aesthetic adornments. They are educational tools, fountains of inspiration, bridges from each generation to the next. Those who share this passion cannot help but be concerned with preservation. These are no ordinary plantings. They are a living heritage, recognized for their heroic ability to survive and maintain a sense of authenticity and soul crucial, we believe, to the future of the California wine industry.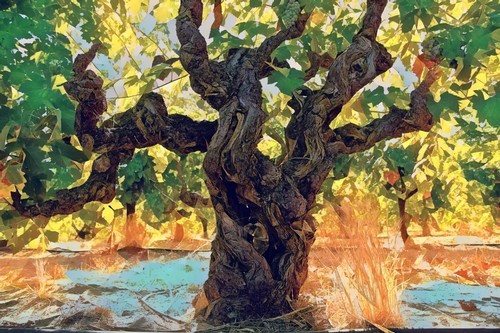 More than a sentimental journey
When you obtain and sip from a bottle of old or ancient vine wine, you are taking a journey through time, not too different from the artistic strokes of Old Masters, or the melodic masterpiece by great composers. Old vines are great because the wines they render can transcend the boundaries of time, bringing to life the essence of California's wine heritage.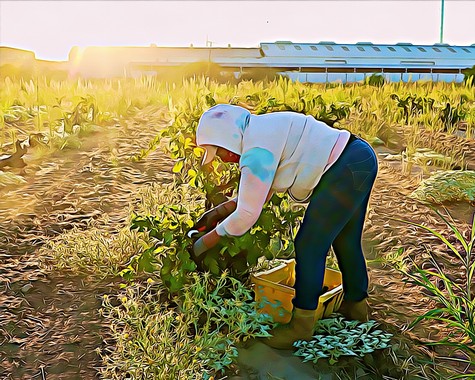 The next time you ponder one of these wines, let your emotions be part of the experience. Old vines struggle throughout their lives, just as we struggle every day of our lives. Let the splendor that defines the past and continue to shape the future be part of that experience. That's the beauty of old vines. They do more than enrich our palates on a sensory level. They remind us of how much better we all are for having lived to tell our tales.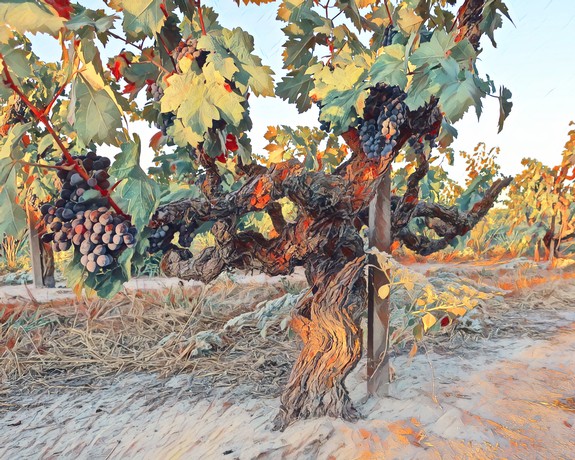 Comments