Letters from Lodi
An insightful and objective look at viticulture and winemaking from the Lodi
Appellation and the growers and vintners behind these crafts. Told from the
perspective of multi-award winning wine journalist, Randy Caparoso.

September 26, 2023 | Randy Caparoso
AVIVO's latest releases shine a light on regeneratively grown Lodi grapes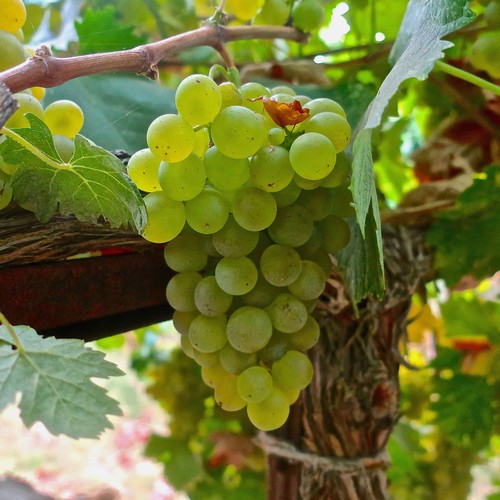 Ridgely Evers—called "Ridge" by friends, family and colleagues—is excited by the two latest releases under his AVIVO Wines label:
• 2022 AVIVO Ledbetter Family Lodi White ($20), crafted entirely from Vermentino grapes grown on an ultra-sandy riverbend bench site in Lodi's Clements Hills appellation.
• 2021 AVIVO Ledbetter Family Lodi Red ($20), consisting almost entirely of Sangiovese (with a smattering of Syrah) grown in even deeper sandy loam soils typifying the river banks on the east side of Lodi's Mokelumne River AVA.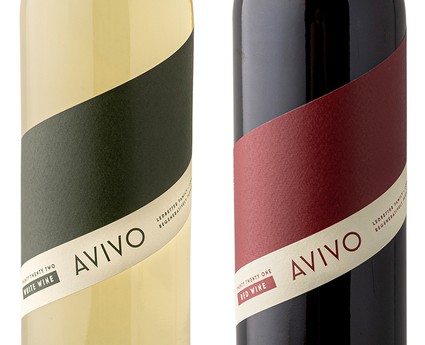 Mr. Evers, who owns the Healdsburg, Sonoma County-based DaVero Farms & Winery, has moved away from varietal identification on his AVIVO labels for primarily the following reason: He is making an aggressive pitch for the veracity of responsible farming; something affixed prominently on the front labels of the AVIVO wines as "Regenerative Farmed."
Also on the labels, the farming method shares equal billing with the fact that the wines are grown by Lodi's "Ledbetter Family." The Ledbetters own Vino Farms, one of the region's largest and most important winegrowing management companies.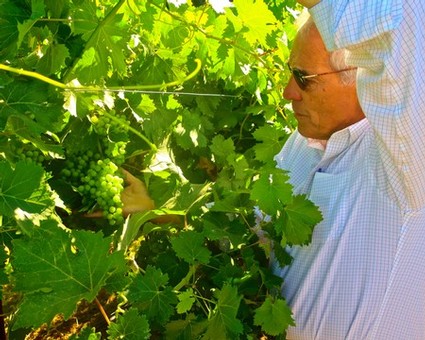 Everything the Ledbetters grow is certified by LODI RULES for Sustainable Winegrowing. For Evers' AVIVO wines, however, Vino Farms VP/Partner Craig Ledbetter goes one step further, farming his family's Vermentino and Sangiovese blocks under Biodynamic Certified guidelines set by Demeter USA.
Why Biodynamic? There are tons of literature on this specific type of organic farming. Its methods are considered somewhat controversial in some quarters of the winegrowing industry. For Evers, the significance of Biodynamic is that it is, as he puts it, "the highest form of regenerative farming, going well beyond organic."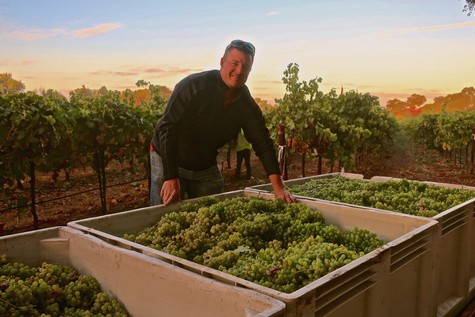 For Evers, this ties in with the growing concerns of many wine consumers who are looking for more than just good wines; they also want healthier wines, benefiting the health of the entire planet. Explains Evers:
"If a farm is healthy, the crops are, too... The techniques of Biodynamics—composts, cover crops, farm-sourced amendments, beneficial insects, nominal tillage, and diversity—all support Nature by building soil health and organic matter, which fosters biodiversity, improves water-holding capacity, and naturally sequesters carbon."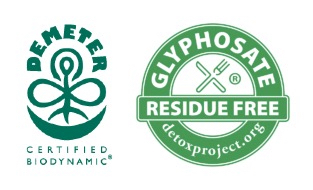 In addition, according to Evers, this approach to farming also eschews glyphosate (RoundUp®). AVIVO, says Evers, "is one of three American wine brands that are certified to be free of glyphosate residue."
There is also no doubt in Evers' mind that this particularly type of conscientious farming also produces higher quality wine. The latest AVIVO Vermentino-based White is, he says, "taken to a whole new level... fabulous nose, rich mouthfeel, great acid." The AVIVO White, in fact, is crisp, mouth-watering and dry as a bone, combining a fleshy texture with refreshingly light, stony, citrusy qualities. Adds Evers, "I continue to believe that Vermentino is one of Calfornia's intended varies, and our 2022 stands in strong testament to that belief.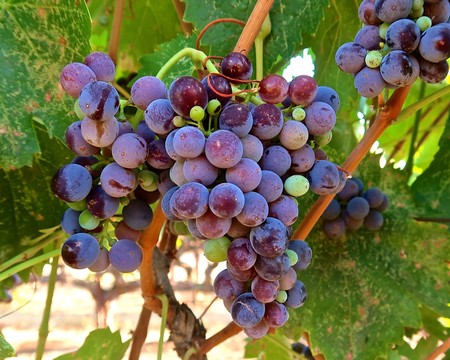 Like the AVIVO Vermentino-based White, the AVIVO Sangiovese-based Red defies obsolete misconceptions that intensely sun-soaked Mediterranean climate regions such as Lodi's only produces fat, heavy wines. The AVIVO Red is bright and pure in high season cherry perfume and flavor, couched in an upbeat, zesty medium body. Evers loves that it is "incredibly food-friendly... I've even had it with butter-poached Dover soul, which it rocked!"
I asked Evers to expand on his penchant for grapes such as Lodi-grown Vermentino and Sangiovese. He says:
"I am increasingly convinced that grape varieties from the Mediterranean are better-suited to California's Mediterranean climate that those from Northern France. The wines are nuanced, friendly, approachable, and spot-on. Our core thesis is that the best wines are made at the intersection of three things:
Climate-appropriate varieties so that the plant and fruit are in balance.
Regeneratively grown (ideally Biodynamically) so that the ecosystem is in balance.
Made with minimal intervention—basically, by Nature."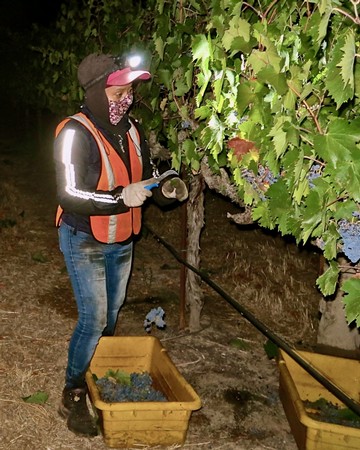 In respect to the third factor, all AVIVO wines are native yeast fermented and crafted with a minimal of handling in the winery and oak influence. Hence, the acknowledgement of Ledbetter Farms front-and-center on the labels. On the back labels, Evers also lists "Ingredients." For the AVIVO Red, for instance, the list reads: Regeneratively grown grapes and a touch of SO2 at bottling. That's it.
Vino Farms' Craig Ledbetter has been equally excited about the AVIVO project, telling us:
"Our work with Ridge and his team has been nothing but top notch. The relationship has already led us to other ventures together. We are now partnering with Ridge and [AVIVO winemaker] Dan Fitzgerald in Elevation Wine Company.
"Biodynamic farming of these Italian varieties really has us thinking differently about how we will farm going forward in Lodi. We are now transitioning a substantial amount of acres to Biodynamic or other forms of organic and regenerative farming. We will have many other varieties available in the coming years being farmed this way. Our employees are on board with this transition as well, which only helps us push this along faster than we expected."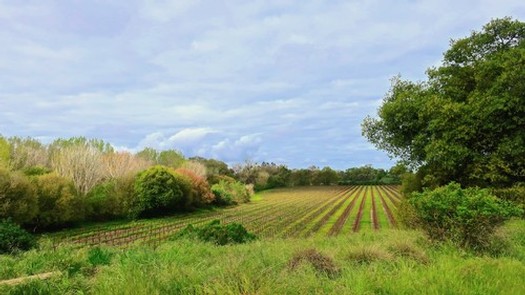 Evers reiterates that this partnership with Vino Farms has been tantamount to "challenging conventional wisdom about what kinds of grapes really belong in California.
"California's climate is not at all like that of the regions of Northern France, where the five varieties that constitute over 93% of the winegrapes grown in California originate.
"Our farmers practice a regenerative approach that considers each farm to be a living organism, and leaves it stronger and healthier with every passing season. It's better for the farm, better for the farmer workers, better for the planet—and it makes for healthier wine, which is better for you."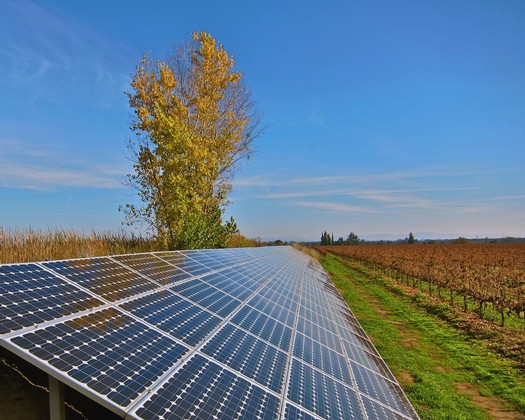 Comments