Letters from Lodi
An insightful and objective look at viticulture and winemaking from the Lodi
Appellation and the growers and vintners behind these crafts. Told from the
perspective of multi-award winning wine journalist, Randy Caparoso.

June 10, 2020 | Randy Caparoso
A history of Lodi winegrowing, part 6 — Lodi begets seven nested AVAs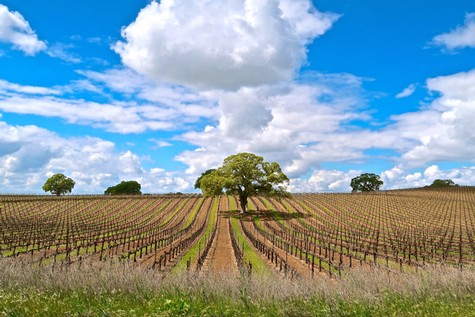 Continued from: A History of Lodi winegrowing, part 5 — establishment of the Lodi AVA
2006 Division into Seven-Nested AVAs
In August 2006, the TTB (Alcohol and Tobacco Tax and Trade Bureau) approved the usage of seven new American Viticultural Areas (a.k.a. AVAs) falling within the broader Lodi AVA. At that time, the question in the minds of a lot of people in the wine industry, the media, and consumers was: why?
Isn't getting anyone to recognize Lodi as an existing wine region hard enough, without complicating the matter with seven more sub-regions, or "nested" AVAs?
The question is legitimate. Then again, so is the answer — the reasons for establishing the Lodi sub-appellations even if, in the beginning, they are unfamiliar to just about everyone outside the growers who actually work these vineyards.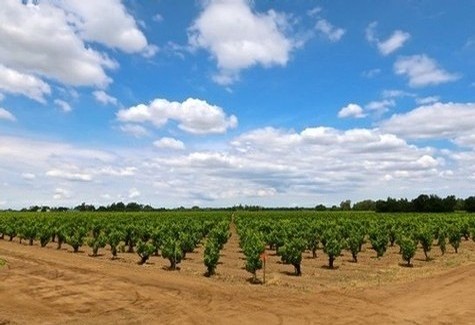 The first reason is historical: The best and most recognizable wine regions in the world are all defined by multiple appellations based upon differences, from subtle to drastic, in climate, soil, topography, etc.
Take, for instance, France's famous Burgundy region, which is divided into 44 villages controlled by their "appellations of origin" (the French system of geographical certification known as Appellation d'Origine Contrôlée, or AOC); each defined by physical differences in growing conditions that make them slightly different from the other. Within these villages are over 500 recognized vineyards (or climates) which, like Burgundy's villages, are delineated by precisely defined boundaries that have gone unchanged for centuries. You cannot take grapes from, say, the commune of Meursault and put them into wines bottled as Puligny-Montrachet, even though the two villages are right next to each other, or even if you own properties in both (which many producers do).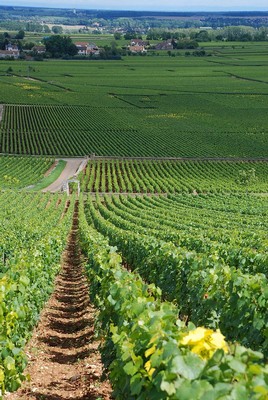 Taking it further: Within the Burgundian commune of Puligny-Montrachet there are a total of 21 vineyards; some of these vineyards have as many as 40 owners, each managing their own tiny parcel. Wines made from the vineyard called Chevalier-Montrachet (totaling 17.5 acres) may not be lawfully bottled by the name of the adjoining vineyard, Bâtard-Montrachet (27.4 acres), and vice-versa. You could blend the two together, but you would have to call it "Puligny-Montrachet," a village name that usually fetches a lower price than the single-vineyard wines. In Burgundy — as in the rest of France controlled by AOC regulations — location is everything, and names are sacrosanct. Why? Because characteristics of the country's finest wines are tied directly to the growing conditions of where they are grown — a concept better known as terroir, or "sense of place."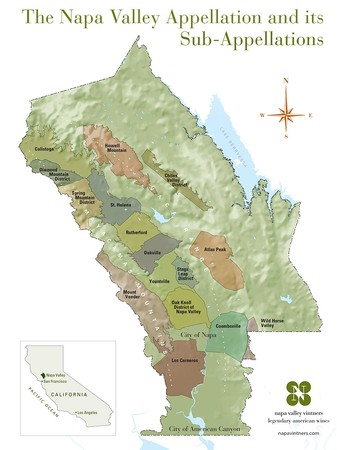 Therefore, if Lodi was ever to begin to be considered a region worthy of any degree of respect or prestige, the establishment of sub-regions based upon terroir-related distinctions had to come sooner than later. The Napa Valley Viticultural Area, for instance, consists of 16 different sub-AVAs. You can ask the same question — why? Isn't saying "Napa Valley" good enough? But if you ask a Cabernet Sauvignon producer in Napa Valley's Coombsville AVA, he/she would tell you that Coombsville Cabernet Sauvignons are significantly different from Cabernet Sauvignons from, say, the Rutherford, Howell Mountain, Calistoga or Los Carneros AVAs; and in fact, the soil types, aspects of slopes, elevations and climate zones differ drastically among those sub-AVAs. Of course, these Napa Valley Cabernet Sauvignons come out different; and it's silly to expect them to taste, or be rated (attention wine critics!), the same way. Consumers have the right to know these distinctions.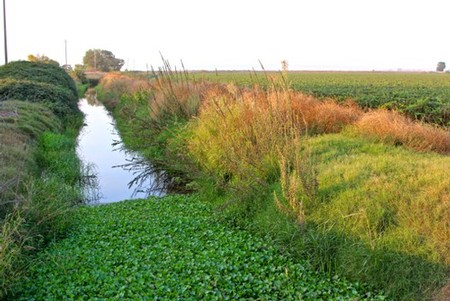 The second reason for sub-dividing a region like Lodi — with, by far, the largest number of wine grape acreage in the U.S. (more than Napa Valley and Sonoma County combined) — was, of course, because of the reality of terroir-related differences that affect the morphology of plants and grapes, growing and winemaking decisions, and ultimately characteristics of wines. Right now many consumers, and much of the media and trade, may not quite grasp those differences. But that doesn't mean they don't exist. And what is authenticity, if not acknowledgment of the truth behind vineyards, vines, grapes, and wines?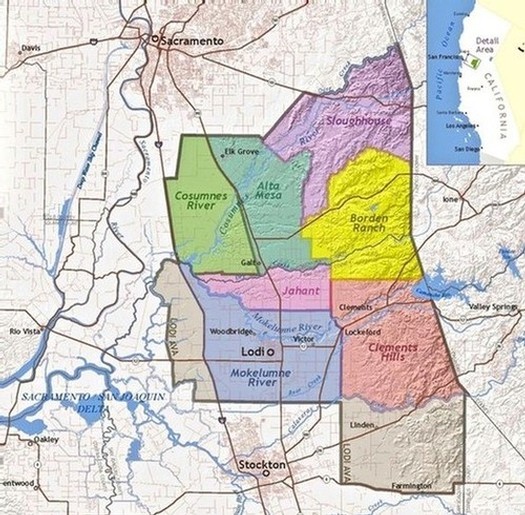 Lodi's Seven Sub-AVAs
So here's how the establishment of Lodi's seven AVAs went down: In August 2005 a group called the Lodi American Viticultural Areas (nicknamed LAVA) Steering Committee submitted a petition to the TTB to recognize the following sub-appellations based upon distinctions primarily having to do with differing soils and topographies, more subtle climate-related differences, plus additional evidence demonstrating precedent in terms of historic usage of the proposed place names within each respective region. The seven additional Lodi AVAs approved in August 2006:
Alta Mesa
Borden Ranch
Clements Hills
Cosumnes River
Jahant
Mokelumne River
Sloughhouse
A copy of the original 2005 petition can be found online in the National Archives of the Federal Register.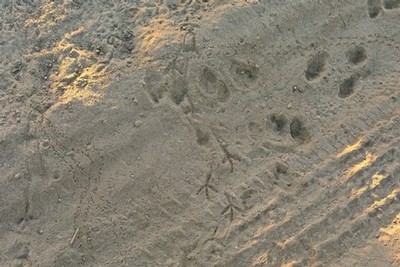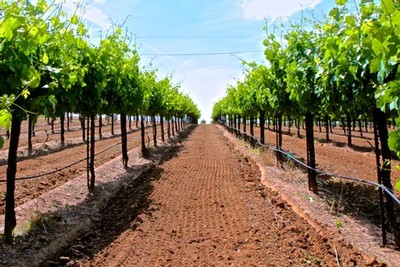 The process of carving out new Lodi AVAs began in the summer of 2001, and from the beginning, it involved both growers and producers. The conversation was sparked when Lodi grower Keith Watts (Keith Watts Vineyards) and Bokisch Vineyards' Markus Bokisch began thinking of ways to highlight the differences between the volcanic soils in what was to become the Clements Hills AVA with surrounding areas in the Lodi. Bokisch and Watts organized a committee and began consulting with numerous longtime Lodi growers. They also hired Deborah Elliot-Fiske, a Professor Emeritus at U.C. Davis, to help sort out climatic and soil characteristics in an unimpeachable scientific fashion.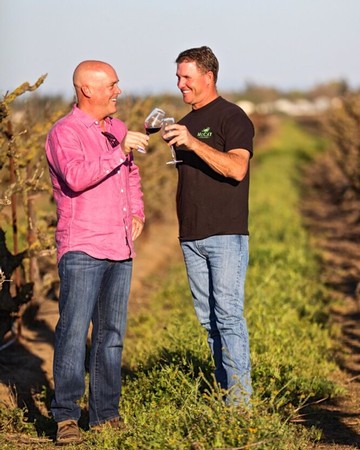 In a story entitled Why Form an AVA? published in the October 2006 issue of Wines & Vines, a wine industry magazine, Bokisch was quoted to say that the original draft of the application for the seven AVAs was about 230 pages long and included detailed data on the climate, soils, and histories of the proposed regions. According to the magazine, "Bokisch estimated that the group spent between 1,200 and 1,800 hours preparing the application," and "about $30,000 was collected to fund the research and applications."
Added Bokisch: "The greatest benefit of the use of the new AVA names will be to the consumer. It will help educate the consumer on the diversity of this region, not its homogeneity." When asked if the new sub-AVAs might take something away from a focus on the broader Lodi AVA, Bokisch was quoted to say he didn't think so. "A person who buys a ripe, delicious Mokelumne River Zinfandel will have no doubt as to the Lodi terroir it is grown on... sub-appellations only serve to synergistically support the larger AVA they fall under."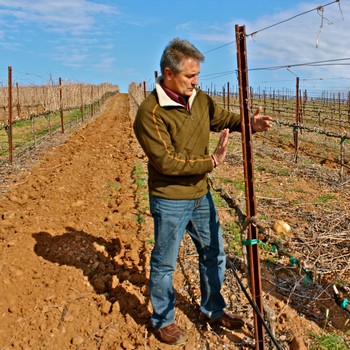 To alleviate fears that usage of sub-AVAs might weaken the hard-won recognition of "Lodi" on wine labels, the petition committee advocated the use of conjunctive language — meaning, names of sub-AVAs placed next to the name of the broader AVA (e.g. "Clements Hills-Lodi" or "Borden Ranch-Lodi"). While Bokisch Vineyards and other Lodi-based wineries have since faithfully adhered to this principle, getting wineries based outside the region to do the same has been challenging. Hence, it is not uncommon to see, say, "Mokelumne River," "Clements Hills" or "Borden Ranch" used on a label without reference to Lodi. Clearly, some wineries feel that labels that leave out "Lodi" may make a better impression on consumers or media. All the same, the TTB requires that at least 85% of any American-grown wine must come from any AVA indicated on a label.
Next week: A history of Lodi winegrowing, part 7 — the Mokelumne River Viticultural Area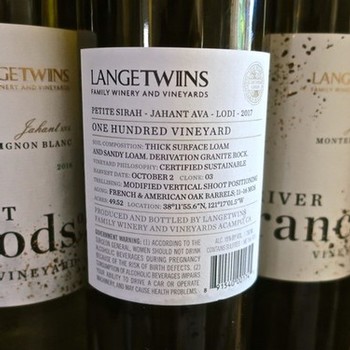 Comments