Letters from Lodi
An insightful and objective look at viticulture and winemaking from the Lodi
Appellation and the growers and vintners behind these crafts. Told from the
perspective of multi-award winning wine journalist, Randy Caparoso.

June 5, 2018 | Randy Caparoso
Why big time producers like Ridge and Neyers are mining Lodi for Zinfandel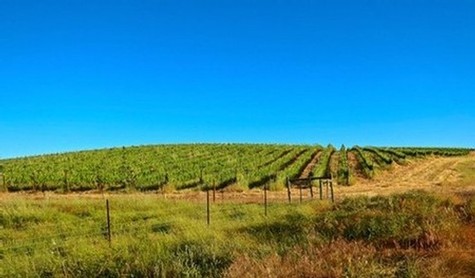 Over the weekend we received a note from David Gates, who is V.P. of Vineyard Operations for Ridge Vineyards – a winery that deserves all the credit in the world for being the first modern day California producer to take Zinfandel seriously.
According to Gates: "We are excited about coming back to Lodi after a loooong hiatus. We are looking to diversify our Zinfandel portfolio to help spread out the harvest; and we have seen how Lodi has changed in the last ten or so years – with better, or different, viticulture."
Last week Mr. Gates came out to Lodi to look at Lot 13 Vineyard – an own-rooted 1918 planting located in the pit of an oxbow bend of the Mokelumne River, on Lodi's east side. Over the phone Gates told us: "The first time I saw the vineyard was three years ago, when I met with Mike McCay (owner/winemaker of McCay Cellars, who also owns and farms Lot 13). I found that Mike is very passionate, farming-wise. It turned out that he was using only about half of the vineyard for his own wines, and selling the rest. So in 2018, we will be taking some Zinfandel off of this vineyard. We're very excited, and can't wait because we know it's going to be good."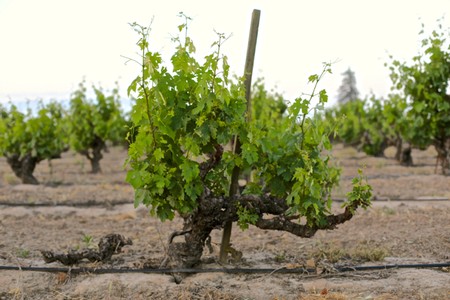 The last time Ridge Vineyards sourced Zinfandel from Lodi was in 1974 (starting in 1969). During the years since, the winery has concentrated more on expanding their famous Monte Bello Cabernet Sauvignon estate in Santa Cruz Mountains. Still, Zinfandel has remained 65% of Ridge's book; but split between their own vineyards in Sonoma County (80%) and long-term contracted sites in Paso Robles.
Says Gates, "We're looking at Lot 13 in particular because we like the way Mike picks a little earlier, which is what we like to do. Plus, there is a very unique soil chemistry in that site. Although the fruit may come in with about same amount of total acidity as other vineyards, there is a little more tartaric acid. So when you go through malolactic fermentation, you end up with a little more acidity in the finished wine – something you don't usually associate with Zinfandel from Lodi. But as you know, even a tiny bit more acidity can make a big difference on the palate."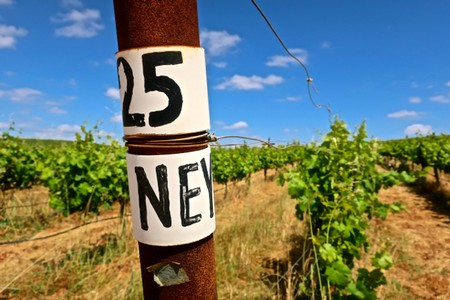 There is another highly venerated estate, the Napa Valley based Neyers Vineyards, that has been attracted to Lodi for the same reasons as Ridge: the region's classic Zinfandel. Since the early 1990s Neyers has been producing a good variety of handcrafted, minimal intervention, strictly native yeast fermented wines that are sold in the country's finest restaurants and retail stores, from Hawaii to New York.
Unlike Ridge, which is just now returning to the "party," Neyers has been sourcing Lodi grown Zinfandel since 2008, and from a far younger vineyard: the Bokisch family's Vista Luna Vineyard, planted in 2006 on the eastern edge of the Lodi region, in the sub-appellation known as Borden Ranch.
This part of Lodi entails a different type of viticulture from, say, the Zinfandel vineyards planted on the outskirts of the City of Lodi as long ago as the 1800s. To begin with, as Markus Bokisch always likes to say, you never tell older vines what to do – they tell you.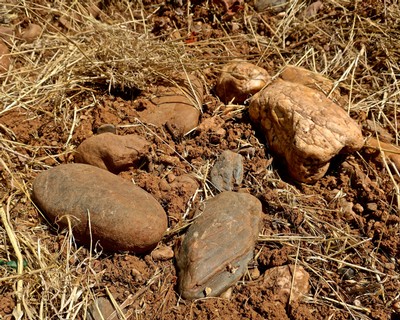 Bokisch's young Borden Ranch plantings are a different matter. Unlike 99% of Lodi's pre-1960s vineyards – which are generally free standing, head trained (i.e. no trellis wires) planted in the uniformly flat, sandy loam topography defining Lodi's Mokelumne River appellation – Vista Luna Vineyard consists of cross-armed trellised vines planted in uplifted red clay loam slopes of volcanic origin, inundated with gravel and nearly boulder-size rocks of quartz and granite (whereas there are no rocks, or even pebbles, to be found in Lodi's Mokelumne River area).
According to Neyers Vineyards proprietor Bruce Neyers, it is precisely these unique aspects of Borden Ranch that make their Vista Luna Vineyard Zinfandel special. When ask to specify those reasons, Neyers told us:
"There is a lot that I can say about Vista Luna. The quartz soil adds a mineral element. The region's Sierra Rotor effect also lowers the temperature and cools an otherwise hot area, and Markus' heirloom selection provides a smaller cluster with more even ripening."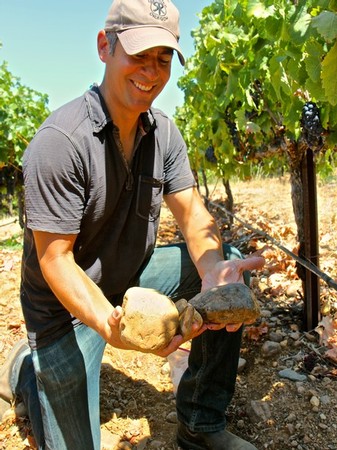 The "Sierra Rotor" Neyers refers to is the impact of the Borden Ranch's 200 to 400-ft. elevation slopes at the foothills of the Sierra Nevada range. The climate in this area is classified as "Hot Summer Mediteranean," the same as Mokelumne River's (and much of the California coast). The difference is the natural phenomenon unique to the lower Foothills' westerly winds, which causes a horizontal rotation (or "rotor") in the atmosphere.
Markus Bokisch says this contributes to wider diurnal temperature swings than what you find around the City of Lodi. Says Bokisch, "The warm days concentrate the flavors of the wines and serve to balance the tannin, yet this area also enjoys some of the coolest nights of any Lodi AVA. This allows the grapes to retain their acidity and also provides further balance to the robust tannic and flavor profiles."
When you factor in the rocky Redding clay soil series of Borden Ranch, which helps to concentrate phenolics in black grape skins, according to Neyers: "Grapes are ripened slowly, yet allows us to harvest earlier – at lower sugar levels so we can produce a wine that is made from fully ripened grapes, yet has only 13% ethyl alcohol.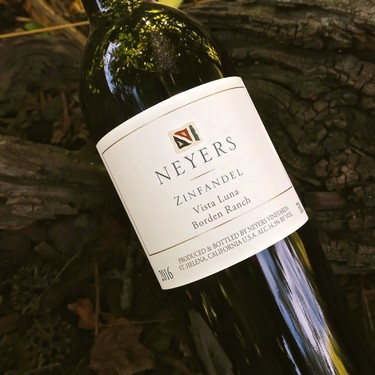 "Our winemaker Tadeo Borchardt produces a fresh, bright-colored and aromatic Zinfandel from this fruit. There is an attractive trace of mineral in the finish, and the wine is all the more luscious with its low alcohol level."
In fact, the recently released 2016 Neyers Vineyards Borden Ranch-Lodi Zinfandel ($26) finishes just above 14% alcohol, but tastes like it's only about 13% because of its moderately scaled, structured feel – the backbone of this wine formed more by the combination of notably crisp acidity and svelte tannin rather than the "fat" feel of alcohol typical of most California Zinfandels – as well as its bright, floral nose, brimming with cherry/strawberry fruit nuanced with baking pie spices (cinnamon, clove, etc.), mercifully free of excessively "sweet" oakiness (the wine is aged exclusively in neutral French oak barrels).
The 2016 Neyers' perceptibly mineral feel adds further to a dryer finish than what you usually expect in California Zinfandels: This overall quality adding up to what old-timers used to describe as a "claret" style of the varietal – that is, reminiscent more of Bordeaux type reds, rather than the usual overtly fruity California style.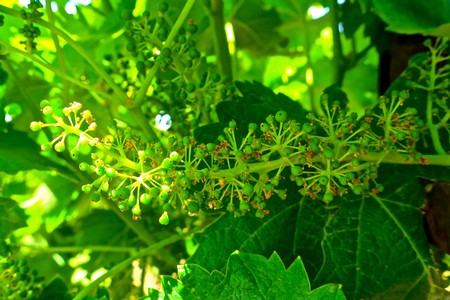 As Borchardt puts it: "The Vista Luna Zinfandel engages me primarily because of its grace and charm. Here's your chance to get acquainted with Zinfandel as it tasted before the days of 'muscle' wines."
To top it all off, Mr. Neyers adds: "We were pleased to just learn from the editors of Wine & Spirits Magazine that their June 2018 issue will feature the 'Top 100 Value Wines of the Year.' Included in the issue will be the Neyers Vineyards 2016 Vista Luna, which the magazine is recommending in their short list of the 'Year's Best Zinfandels.'"
And we are all pleased by the reception of this utterly unique style of Lodi grown Zinfandel!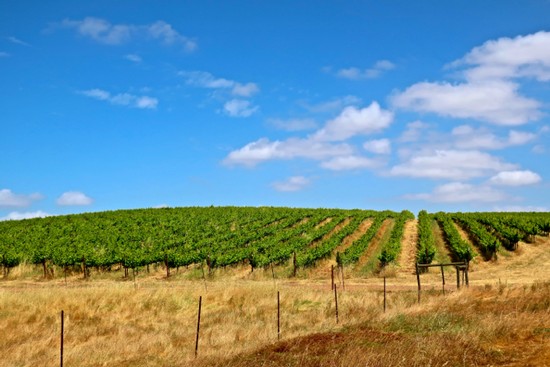 Comments