Letters from Lodi
An insightful and objective look at viticulture and winemaking from the Lodi
Appellation and the growers and vintners behind these crafts. Told from the
perspective of multi-award winning wine journalist, Randy Caparoso.

June 29, 2018 | Randy Caparoso
Premiumization of Lodi grapes and wines addressed at 2018 Lodi Vineyard & Wine Economics Symposium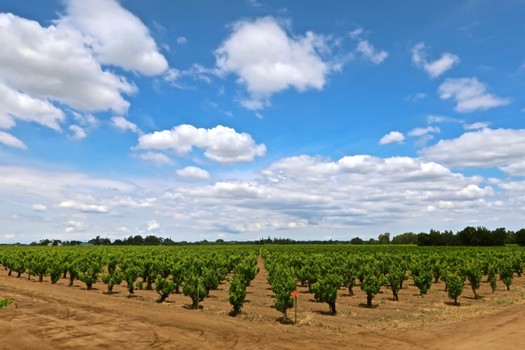 "Lodi needs to actively fight against commoditization and move more decisively towards premiumization," said Jeff Bitter, the recently appointed President of Allied Grape Growers; yesterday afternoon at the 2018 Lodi Vineyard & Wine Economics Symposium, taking place at Wine & Roses Hotel in front of an audience consisting primarily of Lodi wine grape growers and producers.
Both words, premiumization and commoditization, are a mouthful. Bitter was basically pointing out the fact that Lodi wine grape growers are moving towards more expensive, premium quality production; despite the region's far longer history as a source of grapes of distinctive qualities which, nonetheless, end up becoming homogenized in giant vats of more everyday quality wine (making it an epitome of "commoditization").
Hence, Lodi's pertinacious reputation as a second-tier wine region; notwithstanding the growing number of proven, premium quality Lodi grown wines being produced by artisanal wineries inside and outside the region over the past 15, 20 years. A reputation that, in effect, has prevented Lodi growers from establishing higher price points for their grapes. The most glaring example cited by Bitter: The difference between the average grape price per ton of Cabernet Sauvignon in Lodi (about $700) compared to Napa Valley ($7,000).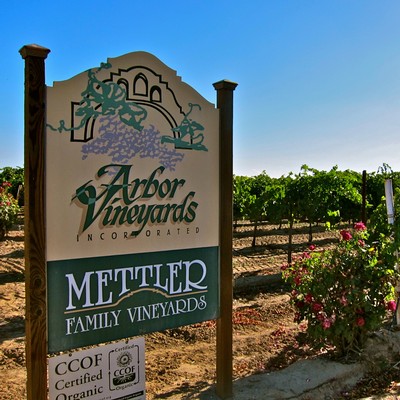 The title of the panel discussion led by Bitter was just as much a mouthful: "How Wine Grape Growers Can Thrive Rather than Simply Survive, through Effective Grape Marketing." The other speakers on this panel included
• Dr. Stephanie Bolton – Director of Grower Communications and Sustainable Winegrowing for the Lodi Winegrape Commission
• Rodney Schatz – Owner/Grower, Lodi's Peltier Winery
• Marshall Miller – V.P. of Operations, The Thornhill Companies (owner of some of the California Central Coast's most prestigious vineyards; including Bien Nacido and Solomon Hills in Santa Barbara, and French Camp in Paso Robles)
• Tegan Passalacqua – Winemaker, Turley Wine Cellars
"Believe it or not," said Bitter, "red Zinfandel is the poster child for premiumization in Lodi, despite the fact that grapes are sold for as low as $400 to $800 (per ton), yet up to $3000, and the fact that the bulk market is currently swimming in an excess of Zinfandel." Bitter added that the "opportunities are there" for Lodi Zinfandel to grow into a premium priced wine because of what's happening in "neighboring districts," such as Napa Valley and Sonoma County.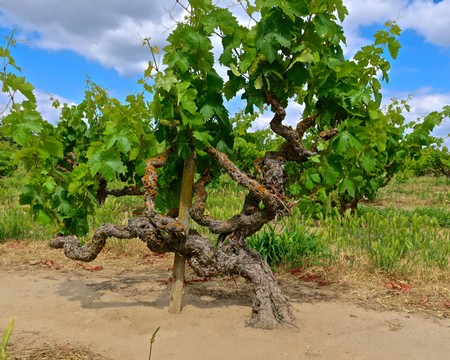 Mr. Passalacqua – whose Turley Wine Cellars specializes in ultra-premium level Zinfandel and Petite Sirah grown in all the major California wine regions (from Sonoma to Amador County, and from Mendocino down to Paso Robles) – simply related his company's experience: "Everywhere we go in the wine markets across the U.S., we see insatiable demand for high-end Zinfandel – the opportunities are endless out there."
Passalacqua made no bones about his perception of the quality of Lodi grown Zinfandel: "We see no qualitative differences between Lodi fruit and other regions', despite the price differences... In 2010 we did 92 different Zinfandel ferments – and in all honesty, I'd have to say that 2 of our 3 best Zinfandels that year came from Lodi.
"Zinfandel in Napa Valley currently goes for about $4000 a ton, but that's because there is less and less of it everyday. There is a lot of mediocre Zinfandel in Napa Valley going for $4,200/ton – stuff that I wouldn't pay for. But it sells because there is a demand for high-end zin out in the market."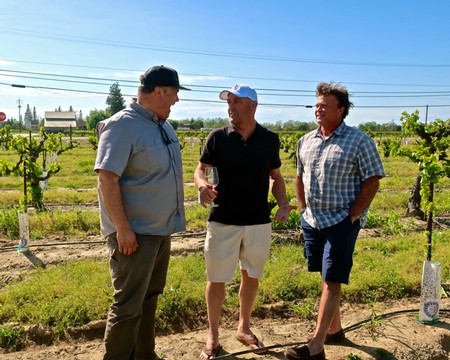 Part of the price differentials, of course, has to do with the reputations of Napa Valley vs. Lodi. Passalacqua remarked, "One of the biggest issues to address is getting people out here to experience Lodi. Most of the industry still doesn't understand that St. Helena (in the center of Napa Valley) during most summer months has hotter days than Lodi. It's hard to get people to break out of the mentality that Lodi is not as good."
According to Bitter, commenting further on Lodi's pivot towards premiumization: "It starts with growers making that decision, which involves spending more money, investing more time on production and marketing, selling to smaller producers with big reputations, taking a chance, and even accepting a little failure along the way."
Peltier Winery's Rod Schatz agreed with Bitter; saying: "The most important thing is having a willingness to change; then you need to invest and up your game. As Sue Tipton (Owner/Winemaker of Lodi's Acquiesce Winery) said on a panel earlier in the day, you need to create what you want to do, and determine your own destiny."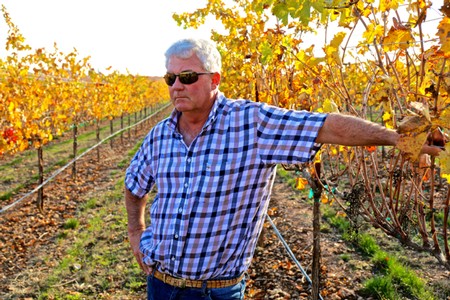 Mr. Miller spoke about his family's tireless efforts towards "branding" and grower/winery "partnerships," ever since their first vineyard (Bien Nacido) was established in 1973; while sharing these ideas with Lodi vintners: "We view our vineyard names as intellectual property, which often makes contractual discussions with wineries a wrestling match. But we believe that if wineries are going to use our vineyard names on wine labels, a certain level of quality needs to be reached. We are selective about who are our branding 'partners." Not all the wineries we sell Bien Nacido grapes to, for instance, are eligible for the use of that name."
The Miller family backs up their demands on wineries by farming strictly for quality; plus, by selling grapes by the acre, rather than by the ton, which frees up both the grower and winemaker to establish their vineyard management protocols based upon qualitative needs (as opposed to tonnage). "These contracts take some of the arm wrestling out of the discussions," said Miller, "especially when it comes to those wineries who say they want steak quality but are only willing to pay for hamburger. When everyone agrees to aim for steak, we as growers need to make sure they get that. It's about how and where we farm, which we are willing to do to great specificity, down to the smallest block."
Passalacqua made a similar comment regarding the oft-times contentious grower/winery dynamic; saying, "Great farming builds a winemaker's confidence because every decision you make in a winery is based upon what is done in a vineyard." Speaking from the perspective of a winery that equates vineyard identification with top quality and pricing, Passalacqua added, "To successfully do single-vineyard winemaking, you always have to hedge your bets that grape quality is the highest possible."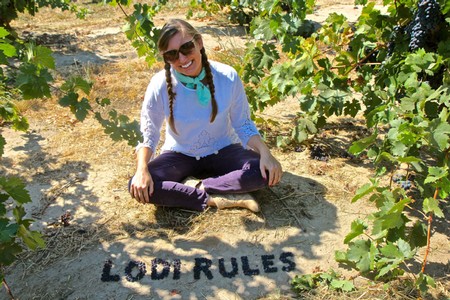 Finally, Dr. Bolton spoke about the Lodi Winegrowing Commission's ongoing efforts to get growers to develop 6 specific skills – not all of which, she admitted, "growers are comfortable doing":
• Business skills
• Negotiating
• Branding
• Networking
• Promoting
• Agritourism
The entire idea of putting X amount of money aside each year for marketing or communications, according Bolton, is still something of a foreign concept to most Lodi growers, but "it is one of the keys to premiumization."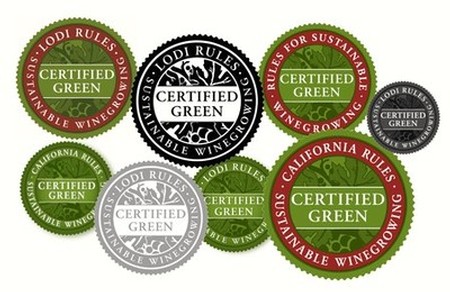 Bolton also reminded growers in the audience that producers consider distinctions like a "Certified Green" seal on their bottles – indicating grapes grown according to LODI RULES for Sustainable Winegrowing – to be a major factor. "One of our Lodi grape buyers told me that when given a choice between grapes that are certified or non-certified, I always pick the grapes with LODI RULES certification."
Bolton adds that the LODI RULES organization is also upping its game with support programs; such as the recent launch of a consumer-targeted Web site at LODIRULES.org which aggressively promotes the message and values of sustainable viticulture, while also serving as a source of the growing lists of certified vineyards and wine producers for consumers to reference.
"The public is eager to get behind sustainability," said Bolton, "which is why we also need to think more seriously about vineyard agritourism as a way of reinforcing our wine country visitors' connection to sustainable vineyards – and Lodi is the leader in sustainability."
"The wine industry," as Bitter also reminded the audience, "is still essentially demand-driven, and it's consumers who pull the process along."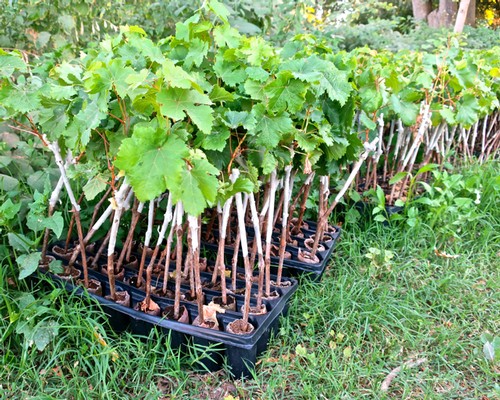 Comments