Letters from Lodi
An insightful and objective look at viticulture and winemaking from the Lodi
Appellation and the growers and vintners behind these crafts. Told from the
perspective of multi-award winning wine journalist, Randy Caparoso.

June 27, 2018 | Randy Caparoso
Do women drink wine differently from men? (Lodi gold medals at International Women's Wine Competition)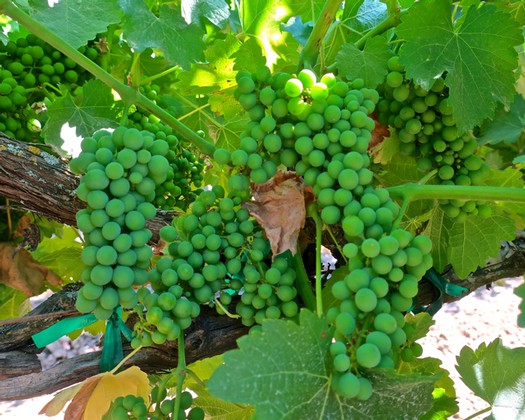 Last week, the International Women's Wine Competition announced the results of their 2018 (and 11th Annual) judging, which took place June 19-20 in Sonoma County, California. More than 1,190 wines were reportedly entered in this judging; and out of that, 171 gold medals were awarded, along with 56 "Best of Class" winners.
Among the Lodi grown wines produced by Lodi based wineries garnering golds:
• 2017 Acquiesce, Lodi Picpoul Blanc ($28)
• 2017 Acquiesce, Lodi Grenache Rosé ($25)
• 2015 Harney Lane, Lodi Tempranillo ($28)
• 2015 Mettler Family, Lodi Cabernet Sauvignon ($25)
• 2017 Sand Point, Lodi Sauvignon Blanc ($12)
Harney Lane earned more than just a gold medal for their estate grown Tempranillo – they also rated a "double gold" (meaning, a gold medal by judges' unanimous decision) as well as a Best of Class distinction. Sand Point's Sauvignon blanc – grown and produced by Lodi's LangeTwins Family Winery & Vineyards – was also distinguished by a Best of Class award.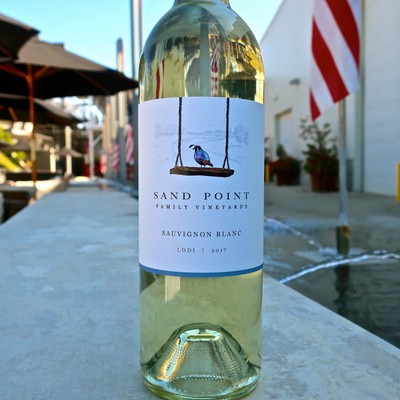 What is the difference between the International Women's Wine Competition and the dozen-plus other major wine competitions held in California and across the country each year? The biggest factor, according to event founder and president Debra Del Fiorentino, is that the judges are all female wine professionals representing the wine industry, wine media or social media platforms.
Wineries from all over the world (from any U.S. state or any country) are invited to submit their wines; and if you're wondering, the winemakers or owners of these wineries do not necessarily have to be women. Any wine producer or brand (many winners were "virtual" wineries, producing wines without actually owning a physical winery) can enter their wines into this competition.
However, says Del Fiorentino: "This competition's niche appeal certainly gives women their own 'voice' when selecting a wine. The judges recognize not only the best wines submitted, but also the wines they feel would appeal most to women wine buyers and consumers... (their) expert opinions can boost sales, and judges' decisions may directly influence female wine buyers."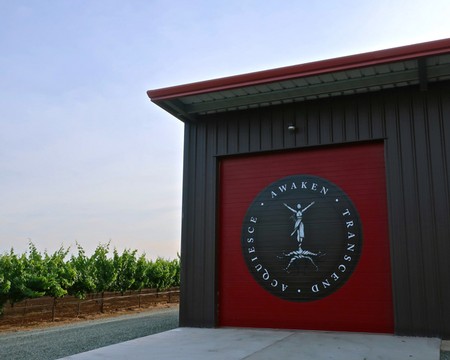 The value of this competition, in other words, is based upon a premise that women who consume wine are slightly different from men. In the U.S., women wine consumers are certainly more "important," in a sense, than men; since the majority of Americans who purchase and consume wine are women, not men – and by a significant margin. According a 2017 "Consumer Segmentation Study" conducted by the Wine Market Council, women outnumber men as wine consumers 59% to 41%.
But do women actually prefer slightly different wines from that of men – thus validating the results of a wine competition in which all the judges are women?
In a June 2014 article entitled Men and women view wine differently in the Milwaukee Journal Sentinel, Dr. Liz Thach – a Master of Wine, industry analyst and professor at Sonoma State University – is quoted to say: "Men are attracted by wines that score highly with Robert Parker (the widely read wine critic credited the most for popularizing 100-point scores) or in the Wine Spectator. They like to show off and to boast. Most women are not likely to do that — although there are exceptions, and I'm one of them."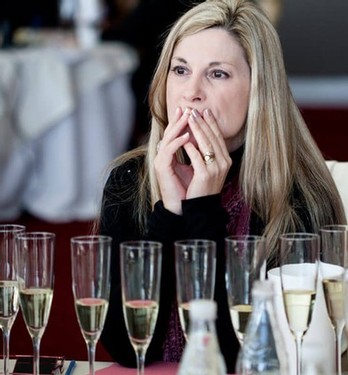 The nearly 2,000 wines entered in the International Women's Wine Competition, of course, are assessed within a "blind" tasting format. The female judges are not privy to labels, scores or prior reputations; evaluating wines with perfectly anonymous objectivity, strictly by taste. But do they judge wine differently from male judges?
While the tastes of women who work in the wine industry or in wine media may differ from the average American female wine consumer, the Milwaukee Journal Sentinel article infers that a female "palate" probably exists in stating: "She (Professor Thach) helped to dispel the myth that men drink red and women white. She pointed out that overall both men and women in the United States prefer red wine over white, but the percentage of men who choose red is higher than it is for women.
"And women, it turns out, have an edge when it comes to taste buds. 'More women than men are hypersensitive tasters. These very sensitive tasters have a tendency to dislike highly tannic or highly acidic wines. They gravitate toward whites, rosés and sweeter wine,' she explained."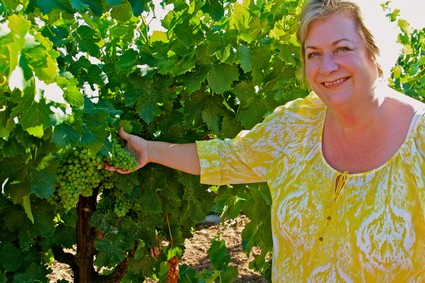 This article, as it were, was published four years ago. Which brings up the pertinent question: If, four or five years ago, women in general were shown to prefer whites, rosés and sweeter wines, do they still prefer the same things today? Or, have many of them transitioned to, say, more red wines, if not dryer, more tart, bitter as well as fuller bodied wines?
Logic will tell you that consumer tastes, for women and men, are never static. 30, 40 years ago, after all, the vast majority of wine lovers were drinking wines like light and sweet Blue Nun from Germany, fizzy Mateus or Lancers Rosé from Portugal, Italian-suggested "Riunite on ice," and E. & J. Gallo's Cold Duck, off-dry Chablis Blanc or light, quaffable Hearty Burgundy. There was one trend, between the mid-1970s and mid-1980s, when medium-sweet California Chenin blancs were sold as "Dry" (the marketing thought process being, American consumers "think dry" but "drink sweet"). Medium-sweet White Zinfandel and soft, easy drinking styles of Chardonnay exploded into the American market in the late 1980s; and the enthusiasm for those "fighting varietals" (as the wine industry called them) has only recently begun to taper.
Meanwhile, right here in Lodi, there are now more wineries producing and selling Albariño than Chardonnay – reflecting a shift towards dryer whites with sharper acidity and less (or rather, zero) "buttery" oak. You also find just as much Vermentino and Grenache blanc as Chardonnay and Sauvignon blanc in local tasting rooms; not to mention more Tempranillo and, of course, red Zinfandel than Cabernet Sauvignon or Merlot. No local winery focused exclusively on Lodi grown grapes produces a standard (i.e. medium-sweet) White Zinfandel. Lodi may be different from other California wine regions by dint of its viticultural history and Mediterranean-ish terroir. Nonetheless, what is sold here reflects the subtle yet significant evolution of American wine tastes in general.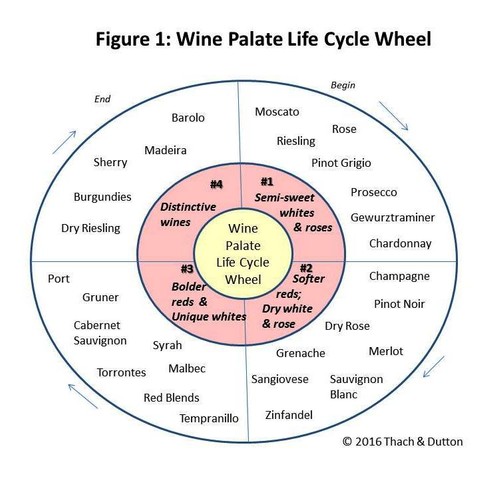 Which is confirmed by market research. In an April 2018 article (Do Wine Consumer Preferences Change Over Time?) authored and published in Wine Business Magazine, Thach cites a "Wine Palate Life Cycle Wheel" based upon a recent study entailing 422 online surveys. The results showed that 69% of consumers say that their preferences have changed since they first started drinking wines, while 31% say that their tastes have not changed.
Thach identifies "entry level" wines as the same as what "hypersensitive wine tasters" (i.e. predominantly women) prefer: wines that are relatively sweeter, less bitter with tannin, and lower in alcohol. According to the surveys, preferences for semi-sweet and sweet wines decrease from 32% to 11% for most individuals, while preferences for red wines increase from 15% to 37%.
Ergo: While many women still prefer semi-sweet or sweet wines, don't expect them all to be the same. Question is, by how much? Enough, evidently, to warrant a Best of Class award for LangeTwins Family's Sand Point Sauvignon Blanc at the 2018 International Women's Wine Competition.
Is Sand Point the Ideal "Women's" Sauvignon blanc?
If it's possible to extrapolate exactly what the 2018 International Women's Wine Competition judges were seeking when selecting the 2017 Sand Point Lodi Sauvignon Blanc as their Best of Class, you would have to go by the wine itself: It is, basically, a light (12.5% alcohol), clean, crisp and refreshingly dry white wine. Not sweet, not exactly soft, but easy to drink.
More specifically, the Sand Point has a lemon peel nose (mixing the scent of the oils in the rind with the fresh fruit quality of the pulp); and on the palate, the lightly tart flavors are neatly folded with something of a precision edge, finishing with a smidgen of honeydew melon, a touch of mineral, a lingering taste of grapefruit, and a sense of unfettered purity (that is, not weighted down by woody oak or excess alcohol).
Otherwise, there are other laudable factors in this Sauvignon blanc that women consumers may very well find compelling. The Sand Point label, for starters – depicting a California quail on a swing against a subtle, white backdrop depicting a bucolic, winding river – is more than a playful flight of fancy. The artwork also depicts Sand Point itself – the name of the river basin along a bend of the Mokelumne River surrounded by the farmlands cultivated by the Lange family since the late 1940s.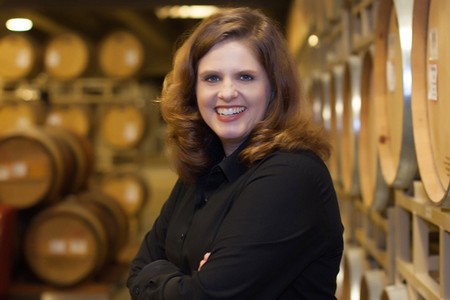 On their Web site, the winery describes Sand Point as "a special place... (where) members of the LangeTwins family enjoy spending time and appreciating the beauty of nature. It is a river basin boasting native plants and animals, in the midst of their vineyards."
The Langes, in fact, have devoted enormous resources to restoring Sand Point's original riparian environment since 2004; replanting with native flora towards re-introduction of indigenous wildlife as part of their participation in the Safe Harbor Agreement for Enhancement and Endangered Species Protection.
Sand Point is just one of many restoration projects undertaken by the family. Other Lange family projects include 6 acres of restored Jahant-Lodi AVA slough-bottom at their nearby River Ranch property; the re-introduction of a natural landscape of cattails, cottonwoods and California roses at Gill Creek; and surrounding their Sauvignon blanc plantings, the establishment of a long, extended hedgerow of California native plant species for the purpose of soil stabilization and introduction of insects, pollinators and birds benefitting the surrounding farmlands as well as restored habitats. For a longer list of the Lange's aggressive sustainable practices, visit their page describing their Years of Conservation and Innovation.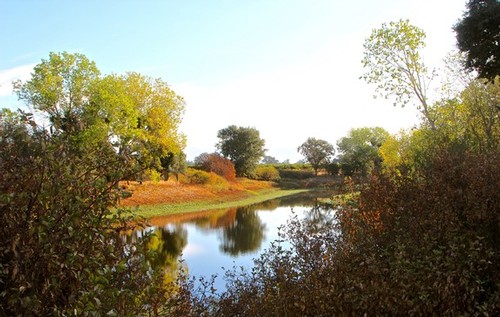 Needless to say, along the way the Langes have garnered awards that go beyond the excellence of their wines; including
• Recognized by Agriculture Education Foundation for Leadership in Environmental Stewardship.
• Recognized as the Sole Representative for the Agriculture Community in the Safe Harbor Agreement.
• A 2014 BRIT Award of Excellence in Sustainable Winegrowing
In a January 2017 post, the award winning wine blogger W. Blake Gray cited a working paper authored by an Australian economist "stating that women in technical leadership roles – i.e., winemaker or director of viticulture – are more likely to make wine that is certified in some way as environmentally sustainable."
Whereas men, it seems, are more inclined to rate wines by 100-point scores, women rate wine more by 1) pure taste, and 2) environmental responsibility, as indicated by assurances on bottle labels such as the Certified Green seal for LODI RULES for Sustainable Winegrowing.
In which case, all the Lodi grown wines receiving gold medals at the 2018 International Women's Wine Competition – including those of Acquiesce, Mettler Family and LangeTwins Family, which are all LODI RULES certified vineyard estates – are perfectly suited to today's women wine lovers!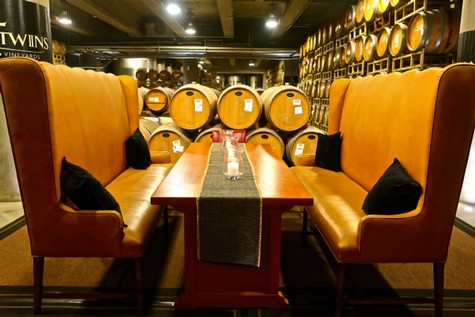 Comments