Letters from Lodi
An insightful and objective look at viticulture and winemaking from the Lodi
Appellation and the growers and vintners behind these crafts. Told from the
perspective of multi-award winning wine journalist, Randy Caparoso.

May 28, 2019 | Randy Caparoso
Lodi 101 (for true-blue Lodi wine lovers)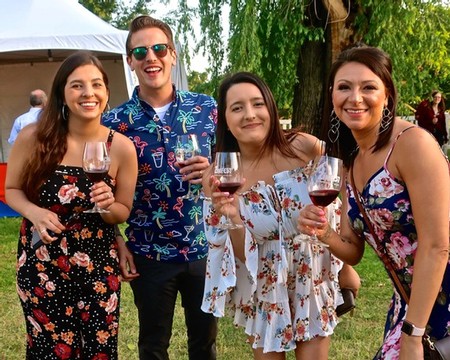 Have you found yourself becoming a true-blue Lodi wine lover, almost to the point of some kind of geekiness?
Scary thought? Well, if you've come to love the gentle yet refreshingly pure and fruit-forward styles of Lodi grown wines... not just the sumptuous yet feminine Zinfandels, but also the pungently spiced Grenaches and earthy Tempranillos, the crisp and precise Albariños and Vermentinos, plus the sheer variety (everything from Aglianico to Barbera, Kerner to Piquepoul, Touriga to Zweigelt) being grown here...
If you've also become intrigued by the history of Lodi's winegrowing industry – how most of it, for instance, is dominated by families who have been farming in the region as far back as the 1860s (the opposite of the "new money" feel of what passes for "wine country" these days) – not to mention the region's "small town" charm and earnest hospitality...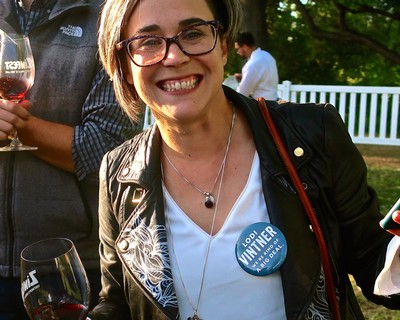 Then maybe you have become something of a Lodi wine geek!
If you need to face facts, there are some basic things that every Lodi wine lover should know. Not to "show off" your wine knowledge – Lodi wine lovers don't tend to be pretentious or pontificating like that – but rather, to better understand exactly why you feel the way you do. But it's human nature to become a student of things we love most.
Therefore some the following questions-and-answers, we admit, are a little geeky. No shame in that. If to-know-him-is-to-love-him, then to know Lodi wine better only makes you love it more!
Hence, our "Lodi 101":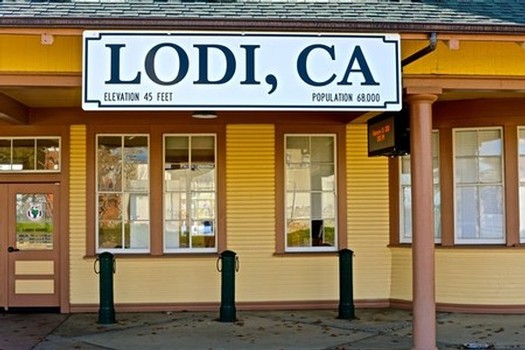 What year did Lodi become incorporated as a City?
1906
What is the population of the City of Lodi today?
Just over 63,000.
What was the name of the settlement before it was changed to Lodi in 1874?
Mokelumne (pronounced moh-KEL-um-nee) – derived from the original native Plains Miwok tribe's word for river (mokul) and "people of" (umne), and the name of the river along which the city was built.
What is an AVA, and what government agency is in charge of its approval process?
American Viticultural Area, an official winegrowing region recognized by the U.S. Department of the Treasury's TTB (Alcohol and Tobacco Tax and Trade Bureau)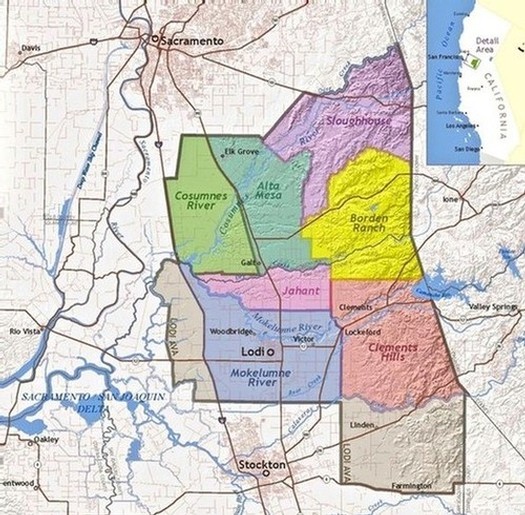 In what year was Lodi first approved as an AVA?
1986 (and revised in 2002 to align with boundaries of California Crush District 11)
What is the climate of the Lodi AVA usually classified as?
Mediterranean climate (i.e. warm, dry summers and mild, wet winters)
What is Lodi's total acreage of planted wine grapes?
Over 110,000 acres
What other California wine region has average high/low growing season temperature most similar to Lodi's?
Napa Valley (averaging 89°/55° compared to Lodi's 90°/54° over the past 100 years)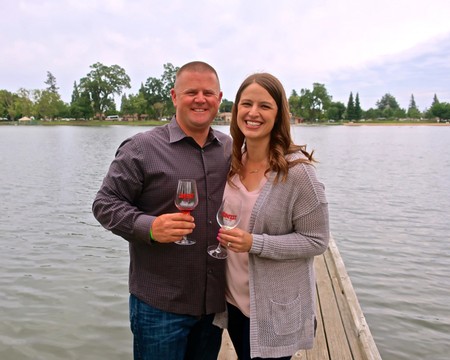 How many sub-AVAs are there in Lodi, and in what year were they approved?
7 sub-AVAs, approved in 2006
What is the name of Lodi's most historic sub-AVA, surrounding the City of Lodi?
What are the names of Lodi's other 6 sub-AVAs?
Alta Mesa, Borden Ranch, Clements Hills, Cosumnes River, Jahant, and Sloughhouse
What percent of Lodi's grapes are still grown in the Mokelumne River appellation?
About 42%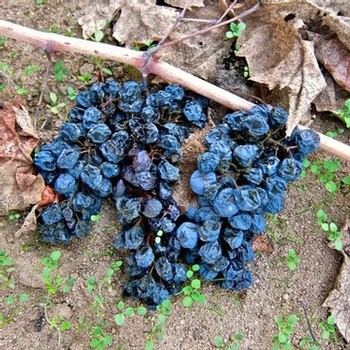 What is the soil series type unique to the Mokelumne River AVA, found nowhere else in California or the U.S.?
Tokay sandy loam – a deep (generally over 25-feet), high-vigor, well drained and consistent fine sand alluvium originating from the granitic rock base of the Sierra Nevada mountain range, to the immediate east.
What is the elevation of most of the Mokelumne River appellation?
50 to just over 100-feet, on largely flat topography
What is a dominant soil series found in the slightly higher elevation hillside AVAs east of Mokelumne River (i.e. the Clements Hills, Borden Ranch and Sloughhouse AVAs)?
Redding gravelly loam – a shallow, reddish clay alluvium with gravel or cobble, with a hard clay duripan at 2 to 3-feet
What is a dominant soil series found in the lower lying terrace topographies just north of Mokelumne River (i.e. the Jahant, Cosumnes River and Alta Mesa AVAs)?
San Joaquin sandy loam – another shallow, reddish-brown clay alluvium with sandy-clay loam over a hard clay duripan (also recognized as the official California State Soil)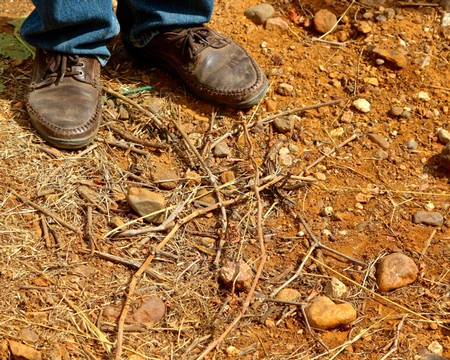 How many varieties of wine grapes are now grown in Lodi?
Over 125
Name at least four grapes of Spanish origin that have become popular in Lodi vineyards.
Among these varieties: Albariño, Tempranillo, Graciano, Garnacha (a.k.a. Grenache), Garnacha blanca (a.k.a. Grenache blanc), Monastrell (a.k.a. Mourvèdre), and Verdejo
What is the name of Lodi's oldest continuously farmed vineyard, when was it planted, and to what grape?
Bechthold Vineyard, planted to the Cinsaut grape in 1886
What is the name of Lodi's oldest Zinfandel planting, when was it planted, and who owns it today?
Royal Tee Vineyard; planted in 1889, and still owned by descendants of Joseph Spenker, who also own and operate Jessie's Grove Winery (Greg Burns and his mother, Wanda Woock Bechthold)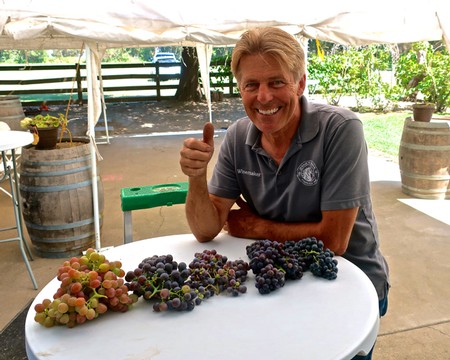 What is the name of the east side Mokelumne River vineyard that is now cultivating over 50 varieties of German and Austrian grapes?
Mokelumne Glen Vineyards, owned and farmed by the Koth family
When we talk about "east side" and "west side" Mokelumne River-Lodi vineyards, what is the dividing line usually associated with this unofficial delineation?
You can say California Hwy. 99; but the demarcation with more historic precedent is the Southern Pacific Railroad tracks (now owned by Union Pacific Railroad) that runs north-south through the City of Lodi.
What makes Mokelumne River's east side different from its west side?
Deeper and sandier variations of Tokay sandy loam on the east side; and slightly loamier, less sandy soils on the west side
When it comes to Zinfandel, what sensory differences are usually found in wines from east vs. west side vineyards?
East side Mokelumne River Zinfandels tend to be more floral with red fruit perfumes, and slightly more acidity; and west side Mokelumne River Zinfandels to be lusher and rounder in fruit, with earthier (suggesting loam, sometimes compost) aromas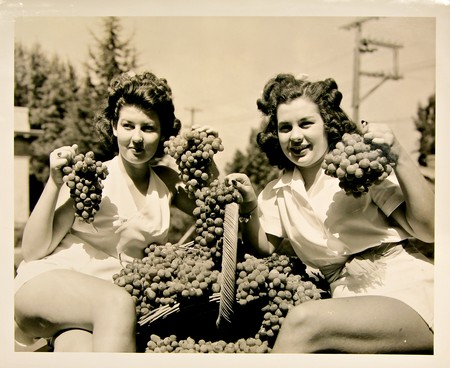 What year was the Lodi Winegrape Commission formed?
1991, representing the interests of Lodi's 750 (plus) independent winegrowers.
What is the primary mission of the Lodi Winegrape Commission?
To increase the profitability of wine grape production through well organized promotions and communication, and through viticultural research and education – including California's original third party certified sustainable program called LODI RULES for Sustainable Winegrowing (now also visible on wine bottles with Certified Green seals, and available to growers outside the Lodi region with the optional usage of the term CALIFORNIA RULES).
What are the names of the two famous Napa Valley wine producers who graduated from Lodi Union High School?
Robert Mondavi and Peter Mondavi – the sons of a successful Lodi grape packer named Cesare Mondavi (who purchased Napa Valley's historic Charles Krug Winery in 1943)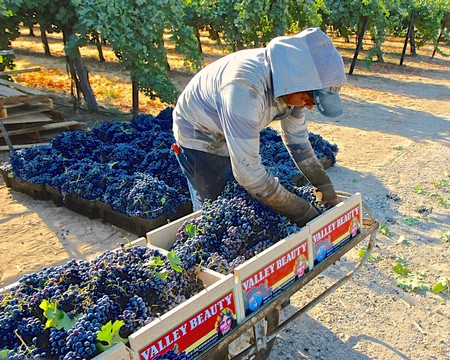 Up until the 1980s, what were the two most widely planted grapes in Lodi?
Flame Tokay and Zinfandel
How do you describe the free-standing (i.e. not on trellis), spur pruned vines – many of them over 50 or 100 years old – seen all over the Lodi appellation?
The shorter vines with all the spurs trained from the top of the vine are called "head trained" vines (the French term is gobelet, for "goblet"); and the taller vines with spurs positioned in layers, at different heights from the ground, are called "vertical cordon" trained plants.
What are the three most widely planted grapes in Lodi today?
Zinfandel (over 17,000 acres), Cabernet Sauvignon (over 13,400 acres) and Chardonnay (over 12,100 acres)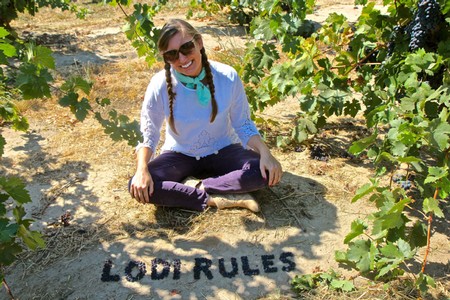 Comments