Letters from Lodi
An insightful and objective look at viticulture and winemaking from the Lodi
Appellation and the growers and vintners behind these crafts. Told from the
perspective of multi-award winning wine journalist, Randy Caparoso.

May 9, 2019 | Randy Caparoso
Why ancient vines are so wise, and you should not miss ZinFest's phenomenal Zinfandel Blind Tasting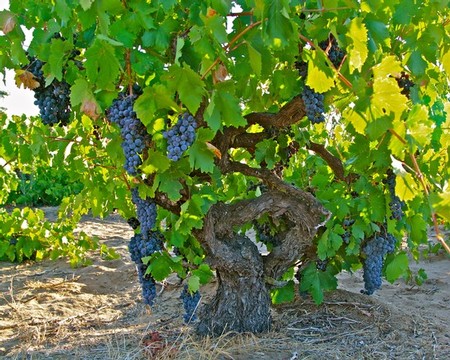 As part of Lodi's 2019 ZinFest, there will be a Zinfandel Blind Tasting taking place at 2 PM on May 17 in the Wine & Roses Hotel Ballroom. We are also calling this event: A Study of Ancient Vine Zinfandels of California.
The blind tasting will be led by a panel of three unimpeachable wine pundits: Mike Dunne (former longtime wine columnist of The Sacramento Bee), Steve Eliot (Editor of the authoritative Connoisseurs' Guide to California Wine), and Master Sommelier Catherine Fallis (Planet Grape®, Grape Goddess®, and author of the hot selling "Ten Grapes to Know"). These experts, incidentally, will be tasting the wines blind right along with the audience (so it will be the blind leading the blind, letting the wines themselves do most of the talking!).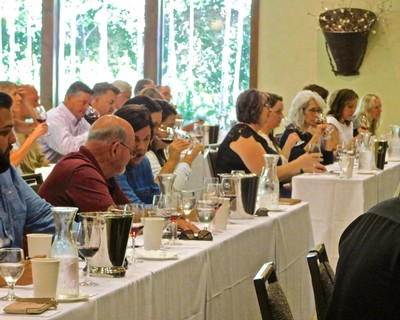 If you are a Zinfandel lover, this is a can't-miss experience. Why? Because this will be a comparison of 6 Lodi grown Zinfandels with 6 Zinfandels made by some of the most prestigious Zinfandel producers in Sonoma County, Napa Valley, Amador County and Paso Robles.

Not only that, all the Zinfandels in this tasting will come from vineyards of an average age of over 100 years, including a handful of the oldest vineyards in the entire estate. Not something a Zinfandel lover sees everyday, or anytime, anywhere.

What is the big deal about old vines? Vines so old that, really, they qualify to be called "ancient" (vines in Lodi are not really consider "old" unless they were planted before 1965).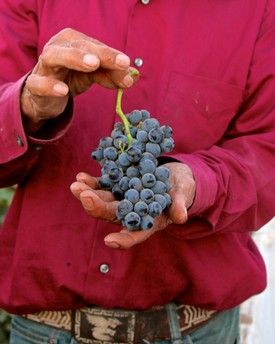 There are a lot of vines, period, in Lodi. More than all of Napa Valley and Sonoma County combined. Heck, more than all of Washington and Oregon combined, plus another 30%. But old vines in Lodi are a completely different matter. Old timers talk about them has having minds, or maybe souls, of their own. Literally.
During a recent visit of the San Francisco Wine School to his vineyard called Royal Tee – planted in 1889 – Jessie's Grove Winery owner/grower/winemaker Greg Burns was quoted to say: "This vineyard teaches me every year how to redefine what to do, and that's the beauty of viticulture. I think these vines are smarter than I am – way smarter. They've been doing this for 100-plus years."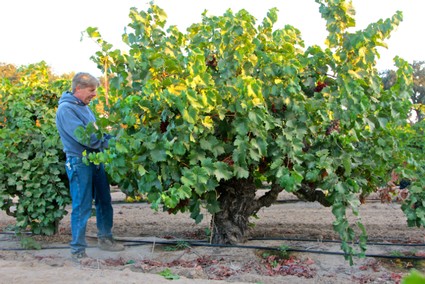 The Napa Valley based Robert Biale Vineyards is one of California's most acclaimed Zinfandel specialists, and they farm or source plantings that go back as far as 1886. We like what Robert Biale's winemaker Tres Goetting recently said about what makes old vines special:
"Wines made from old vines have something special about them; A certain je ne sais quoi. The wines tend to be more elegant and refined compared to 'normal,' younger vines. Winemakers like that because we do not need to manipulate the fruit or wines much when they come into the cellar. A less is more philosophy comes into play with old vine wines because the fruit really shows the terroir (i.e. natural "sense of place" perceived on a sensory level) of the vineyard. This is the ultimate goal for any winemaker. Therefore, we have a great advantage when sourcing from old vineyards."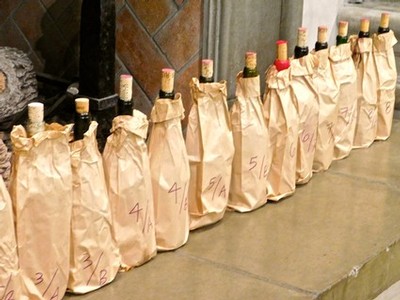 One of the most respected Zinfandel producers in California is Turley Wine Cellars. Turley produces Zinfandel from Napa Valley, Sonoma County, Mendocino, Contra Costa, Paso Robles, and Amador County, plus no less than five different vineyards in Lodi alone. We don't believe owner Larry Turley has ever met an ancient vine grape that he didn't want to crush. In fact, he founded his winery back in 1994 specifically to help save old plantings – especially in Napa Valley, where the overwhelming temptation is to tear out old vine Zinfandel in order to plant more Cabernet Sauvignon (money, money, money!).
By the time he took over as Turley Wine Cellars winemaker a few years ago, Tegan Passlacqua had already developed an abiding respect and devotion to Lodi Zinfandel vineyards. So much so that he bought one for himself, which Turley (and a half-dozen other small producers) now bottle as Kirschenmann Vineyard Zinfandel.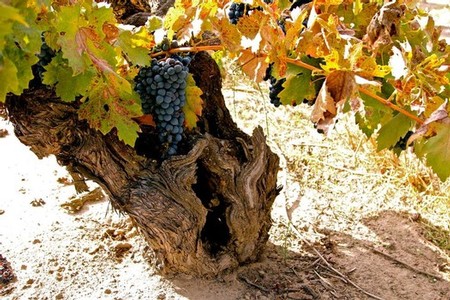 Passslacqua likes to say that they know older vines are better than young vines because they pick all their vineyards multiple times, depending upon how many different ages of the vines are in each of them, and the older vines always make better wine. In an interview with lodiwine.com two years ago, Passalacqua explained:
"We pick separately, so that actually gives us a true standard that we can test. We have wines made from old vines, and wines made from young vines, and we know there's a difference.
"There is one vineyard that actually goes to Mike and Molly Hendry and Robert Biale now, called the Moore Vineyard, and this was the only vineyard we have ever worked with (once bottled as Turley's "Moore Earthquake") that, at times, the young vines could be of the same quality as the old. And that's out of working with 50 different vineyards throughout the state.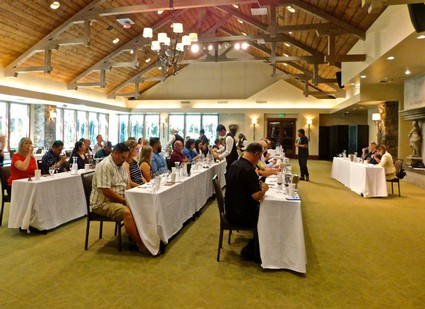 "I think there are a number of reasons why old vines are better. One goes back to the fact that not a lot of Zinfandel was planting in the '70s and '80s because there wasn't a resurgence of interest in the grape until the '90s. What you see is there was a difference in philosophy, particularly in regards to trellising. Most old vine Zinfandels were never on trellis, they're head trained...
"Some people try to go with Zinfandel on trellis in vertical shoot positions, and they end up getting a lot of burn on the fruit. With trellising there is also potential for more yield; and so younger vines, by definition, are going to produce more crop. You can try to moderate that – cut off a lot of fruit to keep crop levels down – but it's not natural. The vines are not in their natural rhythm of production."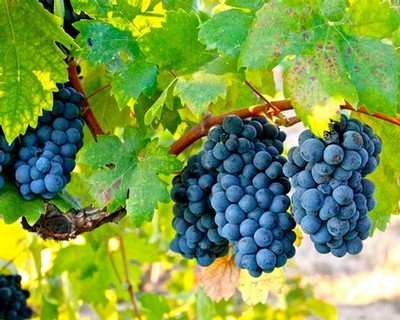 Within most of Turley's own old vine plantings, there is usually a good percentage of vines on old fashioned head training that are younger than the oldest vines because, as the decades go by and older vines die, they have to be replaced with new vines in their place. Says Passalacqua:
"Usually with those replants, they produce 2, 3 times more than the old vines, even if they're also head trained. The older vines have a way of regulating themselves. I equate it to one of Mark Twain's many famous quotes, where he said something like when he was 14 his father seemed so stupid, but when he was 21 he was shocked by how much the old man had learned in 7 years.
"Old vine Zinfandel, I think, is wiser. It doesn't produce as much. It's not as virile as young zin. The canopy is more adaptable to drought and to rainy seasons – it's just in better balance naturally."
Be sure to sign up for our ZinFest Zinfandel Blind Tasting on our Lodi Wine Store page. We promise it will be an experience you won't soon forget!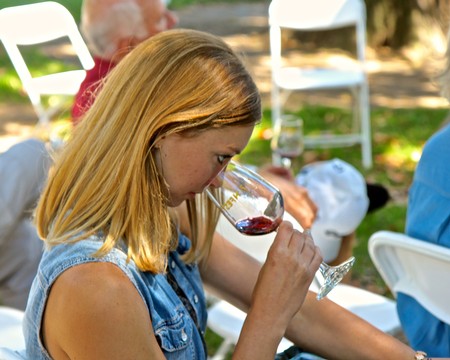 Comments