Letters from Lodi
An insightful and objective look at viticulture and winemaking from the Lodi
Appellation and the growers and vintners behind these crafts. Told from the
perspective of multi-award winning wine journalist, Randy Caparoso.

August 23, 2010 | Randy Caparoso
Ron Silva is Lodi's Portuguese Grape King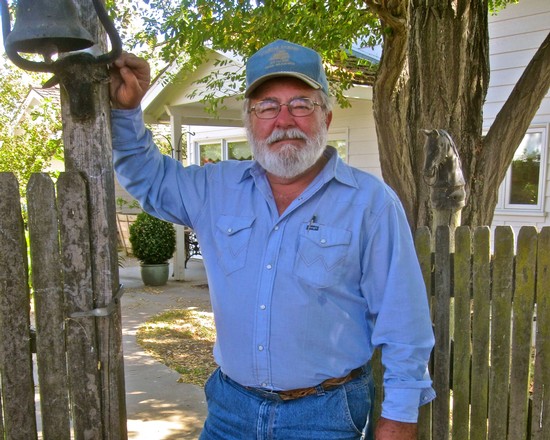 When tasting the 2009 Alta Mesa Silvaspoons Vineyards Lodi Verdelho in a San Francisco seminar last month (July 2010), Andrea Immer Robinson (a Master Sommelier and author of multiple wine books) could not stop talking about the "silky dryness" and "perky tartness" of this uniquely scented (think lime, lemon verbena and white peach skin), lithe and bracing white wine. Robinson also noted flavors of "marzipan and almonds in the finish as you exhale," adding that "it makes me crave a Barcelona style spinach salad, laden with pine nuts and raisins."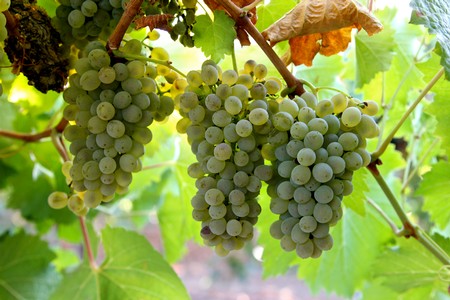 Wow – who wouldn't want some of that? But what is Verdelho, and why are we talking about it? In her Guide to Wine Grapes, Jancis Robinson MW writes that Verdelho is "most closely associated with the fortified wines of Madeira," although it has done "notably well in hotter regions of Western Australia." She'll have to revise that book, of course, to mention winegrower Ron Silva's magnificently successful obsession with it in Lodi.
"I was inspired to plant Verdelho," says the diminutive Mr. Silva, also the proprietor of the boutique sized Alta Mesa Cellars (now defunct), "after visiting Ilha do Pico (the "island of Pico") in the Portuguese Azores in 1997. I was in Pico to see where my grandfather was born, and came across a sign that said 'Zone of the Verdelho.' There I found plantings of an indigenous clone of the Verdelho grape, planted in fields surrounded by a rat's maze of black volcanic walls, built everywhere on the island to protect the vines, and fig trees, from the winds whipping from the Atlantic."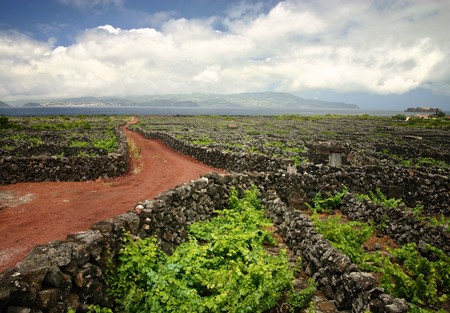 At that time Silva was just beginning to expand his vineyard in Lodi's Alta Mesa AVA, located just east of Hwy. 99 between Galt and Elk Grove, a good ten miles north of urban Lodi. "It was quite a chore," says Silva, "because there's only about 27 inches of loose, gravelly topsoil in Alta Mesa, and after that you hit about 9 inches of hard packed sandstone. But beneath that was some beautiful, blonde colored loamy soil that hadn't seen the light of day in over a million years, along with lots of extremely pure groundwater. So we had to rip through the sandstone layer 7 feet down to get to it. But just look at the vines and you can see why it was worth the trouble – they're growing beautifully, and have produced some outrageously good fruit!"
Altogether Silva's Silvaspoons Vineyards (named by his wife Kathy, because just about everything Ron seems to do turns into good fortune) totals 300 acres; 12 of these acres devoted to Verdelho, plus 20 other grapes such as Zinfandel and Petite Sirah (Michael David Winery is a big buyer of these crops), the rarely seen Torrontés (closely associated with Chile, but producing absolutely luscious, spicy, musk scented grapes in Silvaspoons), Tannat and Cabernet Franc, and a full complement of the famous black skinned grapes from Portugal's Douro River (where Port originated) which Silva likes to sell in "secret blends" of field mixes to his winery clients: varieties such as Touriga Nacional, Touriga Francesa, Tinta Cão, Tinta Roriz (a.k.a. Tempranillo), Alvarelhão, Souzão, and Trincadeira (a.k.a. Tinta Amarela).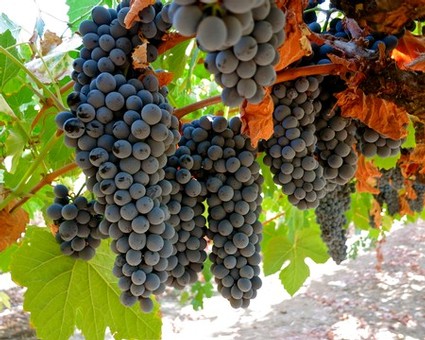 While Zinfandel and Petite Sirah pay the bills, it's the Portuguese grapes that are nearest to Ron and Kathy's hearts because of their mutual heritage. "My grandfather came to California in the first wave of Portuguese emigrants just after 1910," says Ron. "Although my dad grew up in Hayward, he didn't learn how to speak English until he got to grammar school. Kat's family immigrated to Maui, which is where she was born, and we met in San Leandro, where they moved once their sugar cane contracts in Hawai`i were up.
"When you stand in Silvaspoons, in the middle of Alta Mesa, you can see what attracted us here 36 years ago, which are same reasons why many of the Portuguese came to Galt before us to do what we did – primarily to raise dairy cattle." Silva, incidentally, still keeps about 300 head which, fortuitously, has also furnished excellent compost in their Lodi Rules certified sustainable farming Continues Silva, "Alta Mesa is virtually identical to Alentejo, east of Lisbon – the same gravelly soil and Mediterranean weather, the same dry summers and cold winters, and cool breezes at the end of each day, ours coming off the Delta rather than the Atlantic."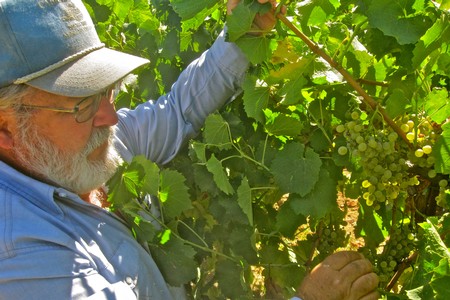 Walking through Silvaspoons, we come to the rows of Verdelho; the small, loose clusters of oval shaped berries a glistening greenish gold in the afternoon sun – plump, ripe, ready to pick. Silva tastes some of the grapes, noting the browning seeds (an indicator for harvesting), and says, "We're picking tomorrow at sunrise... the grapes are delicious even with just moderate amounts of sugar, about 22º Brix, because of their great natural acid – that's what makes Verdelho so special… these grapes will make a white wine that is light in alcohol, extremely flavorful, and totally refreshing." Not to mention utterly unique and special.
A few minutes later we are sitting on the shaded concrete crush pad alongside Silva's winery, as elfin and unostentatious as the man himself, gazing westward from where an afternoon breeze has begun to soothe our skin. Ron has opened a bottle of his 2008 Alta Mesa Lodi Tannat, slated for October 2010 release. The Tannat is a Southern French grape notorious for its black color and relentless tannins: still another Alta Mesa innovation.
Silva's Tannat is suitably dark, impenetrable; and the nose, jam packed with sweet, luscious blueberry/boysenberryish fruit, with undertones of thick, beefy consommé. On the palate, the wine is full, tight as a banker's fist, the rambunctious flavors flying as sharp as Chinese daggers; the tannins ample, yet not as fierce as the variety's rep would have it. Thoughts turning carnivorous, we hungered for smoky barbecued beef short ribs, or else extremely rare prime rib slathered in raw, tingling horseradish.
"Are you ready for one of my 'secret recipes?'" Silva asked. Of course, and out comes his 2004 Alta Mesa Dois Primos; a Vintage Port style wine made in collaboration with his cousin (hence the name, Portuguese for "two cousins"). Only two barrels made, never commercially released, strictly for home consumption and moments exactly like this. Swirled in the glass, the Port's nose is teeming with jammy, sweet black fruits steeped in spirits, with faint whiffs of sun dried tomato. In the mouth, the wine is sweet and poised atop muscular tannin, tipping the scale towards a buoyant, balanced middle feel; a super-high glycerol texture further amplifying the sensations of girth, thick yet fluid fleshiness, and downright juicy flavors.
Okay, we ask – which of your Portuguese grapes went into this? "If I told you," says Silva, "it would no longer be much of a 'secret,' wouldn't it?" With that, he sat back, cradling his deeply pigmented wine; stained lips forming into a visibly contented smile, beneath his wild, wintry grey beard.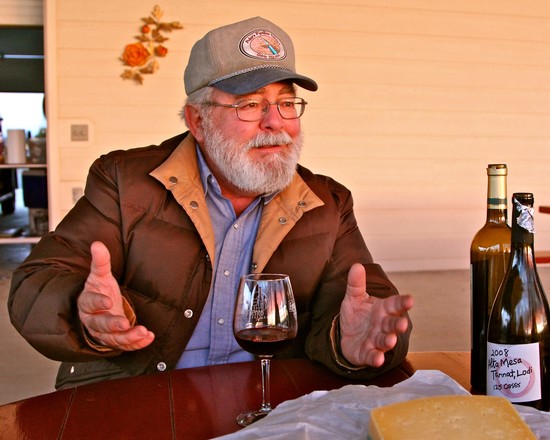 Comments