Letters from Lodi
An insightful and objective look at viticulture and winemaking from the Lodi
Appellation and the growers and vintners behind these crafts. Told from the
perspective of multi-award winning wine journalist, Randy Caparoso.

May 15, 2019 | Randy Caparoso
15 wines that will rock your world at this Saturday's 2019 ZinFest Wine Festival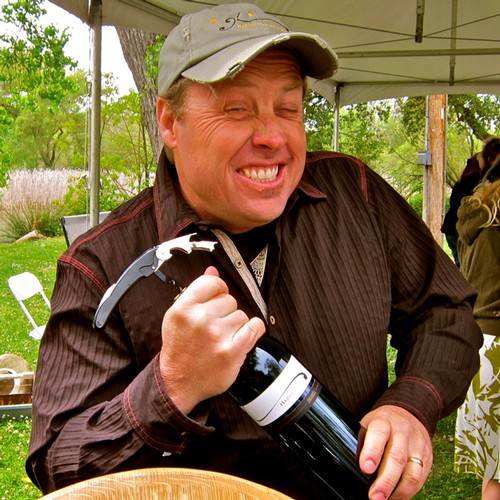 2019's weather, we expect, will be a little chill (calling for a high of 63°), and there's a chance of drizzle, but we've seen that before at Lodi's yearly ZinFest Wine Festival; and everytime, everyone still had a grand ol' time mastering of the art of sipping wine while balancing an umbrella or wrap.
It's highly unlikely that it will be "Woodstock wet," but no one was complaining about that little get-together either.
While not a rose garden, one thing we can promise is that, like our most recent ZinFests, you will be sure to find a plethora of wines that just might rock your world.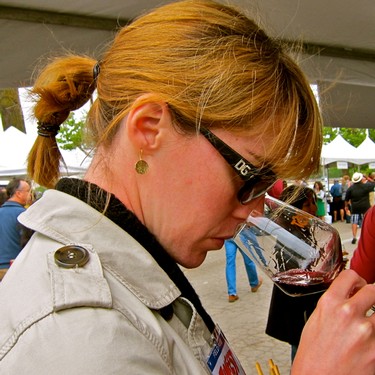 What we mean by this is, yes, you will find lots of luscious red Zinfandel upon which Lodi hangs its hat. Lodi also produces bodacious Petite Sirahs and full flavored Cabernet Sauvignons, crisp Sauvignon blancs and a few pristinely fresh Chardonnays, and even some velvety Merlots. But Lodi also produces quite a few wines that you would be hard pressed to find in any other American wine region, if at all! Highly original wines made from grapes of startlingly unique aromas and flavors that could change your perception of American wine in general.
How can this be? Simple reason: Although Lodi is newly emerging as a wine producing region of note, it is still the largest winegrowing region in the U.S. No other region – no other state, for that matter – comes close to the number of acres under vine as in Lodi, all by itself. This entails growers who are not afraid of planting wine grape varieties other regions simply would not dare.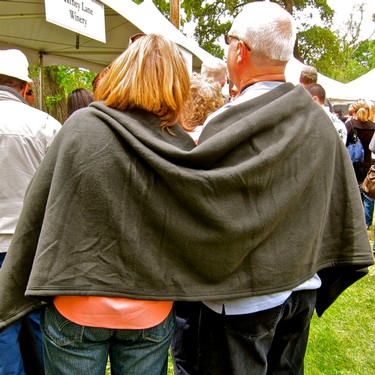 There is scale of economy involved here, and it's also because, well, Lodi can. A mild Mediterranean climate and ideal, grape friendly soils (i.e. sandy loams or gravelly/cobbled clay slopes) permits the same type of enterprising winegrowing that was once common in regions like Napa Valley and Sonoma County, prior to the Cabernezation or Chardonnay/Pinot noir-washing of their wine economies (which is not to be critical, but simply to point out the way things are).
That said: Going through the list of wines slated to be poured, here are 15 examples of these unique, highly original, very Lodi bottlings that you will find at this year's ZinFest Wine Festival. The weather may not be "perfect," but these experiences we can promise: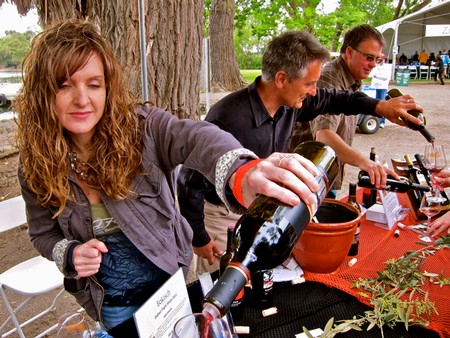 2018 Acquiesce Winery, Lodi Ingénue – No one else in America produces this type of white wine blend combining four classic (and rarely seen) Rhône Valley grapes: Grenache blanc, Clairette blanche, Bourboulenc and Piquepoul. It's not only unusual, it's amazing – feathery light, spring fresh, and minerally as much as floral and gently fruit-centered (completely non-oaked). Be prepared for an experience.
2018 Bokisch Vineyards, Clay Station Vineyard Borden Ranch-Lodi Verdejo – Connoisseurs of this native Spanish white wine grape love the lip smacking citrus/orange freshness of this varietal. The sensations are always light as air but explosive in flavor. Why don't more American wine regions grow this Verdejo? When you taste it, you'll wonder about that, too, but at least Lodi is in the "know."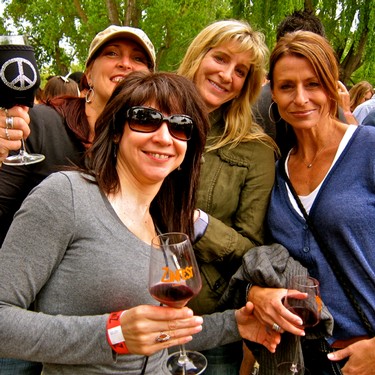 2017 Fields Family Wines, Bechthold Vineyard Lodi Cinsault – We admit that it's not fair to compare the red Cinsauts crafted from Lodi's venerated Bechthold Vineyard (planted and owned by the same family since 1886!) with the lack thereof in other American wine regions. No one is exactly chomping at the bit to plant a grape like Cinsaut, which doesn't produce a "big" wine like Cabernet Sauvignon nor one as rarified as Pinot noir. Maybe it's more the phenomenal circumstances of this vineyard's very existence (more like survival) than the actual grape itself, but what Bechthold Vineyard Cinsauts like this bottling express is its own haunting beauty: nuanced and unforgettable suggestions of spice (like what you find in a rhubarb-strawberry pie) and a faintly familiar earthiness, amplified by round, gentle yet long and persistent sensations. As Lodi as it gets!
2018 Harney Lane Winery, Lodi Albariño – Some 13 years ago when this branch of Lodi's Mettler family decided to go into the wine production business – after growing grapes and other agricultural products in the region since the late 1890s – their current family matriarch Kathy Mettler said it wasn't going to happen unless they planted and bottled her favorite varietal, Albariño. Kathy, of course, has exquisite taste, which you can also chalk up to basic common sense: Albariño absolutely loves Lodi's Mediterranean terroir (despite the fact that it is native to the Atlantic side of Spain, in Rías Baixas). Lodi iterations such as Harney Lane have a crisply dry, floral, mineral, and subtle stone fruit character that is practically indistinguishable from what you find in Spain. Not that anyone is trying to imitate Spain. The important thing is that it exemplifies what makes Albariño compelling to lovers of sleek, steely contemporary style white wine, which you can find in Lodi!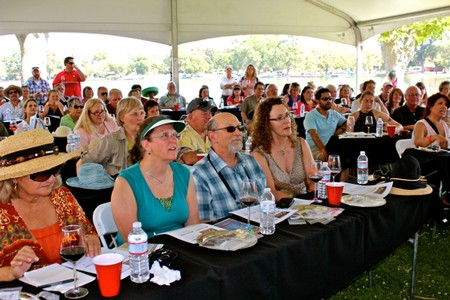 2014 Heritage Oak Winery, Lodi Charbono – Charbono is a modern day Rodney Dangerfield: It's a grape that just ain't got no respect, despite the fact that it produces a red wine that checks all boxes: rich color and sinewy tannin, zesty acidity, and deeply fruited aromas and flavors that absorb rich oak qualities as easily as, say, Cabernet Sauvignon, but are more subtle and composed. It's also a keeper – a wine so rich yet effortlessly full scaled, you'll want to enjoy bottlings for years to come. In the hands of a minimalist like Heritage Oak owner/winemaker Tom Hoffman, it's even more of a true "Charbono." And you gota respect that.
2016 Ironstone Vineyards, Rous Vineyard Reserve Zinfandel – Okay, we're sneaking one Zinfandel into this line-up consisting mostly of "alternative" style wines. Why? Because modern day Lodi isn't just about Zinfandel per se, but Zinfandel as an interpretation of unique single vineyards, respectfully bottled as vineyard-designate wines. Rous Vineyard, planted in 1909, is owned and meticulously farmed by longtime Lodi winemaker (now, evidently, "retired") Craig Rous. That is to say, Mr. Rous tries to find some kind of peaceful co-existence with these individualistic (the opposite of "uniform!), winding, twirling, gnarly old vines that pretty much determine how they're going to behave each year with or without human input. What makes Mr. Rous so smart is that he knows where to tweak and where to leave well enough alone, which is why wineries like Ironstone are always rewarded with Zinfandels that are just gushing with the most flowery (almost violet-like), blueberry cobbler fruit garbed in a royal velvet – sensations pretty much unique to this vineyard, different from even other Zinfandels grown in the immediate neighborhood. This wine, in other words, is not so much a "Zinfandel" as a "Rous Vineyard." As such, yet another Lodi phenom.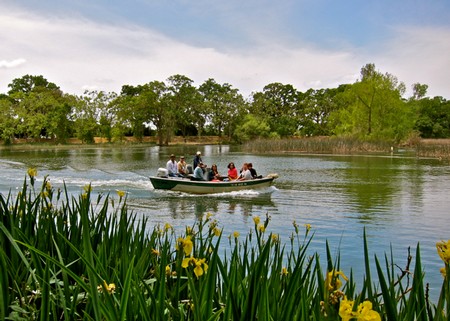 2018 LangeTwins Family, Lodi Aglianico Rosé – This delicately pigmented, transparent and dry rosé was released, for the first time, barely a month ago, and is already the talk of the town. Agliancio is an ancient grape of Central Italy – no doubt, wine bibbers were sipping nectars fashioned from this grape in Pompeii at the exact same time Vesuvius blew its top – and lo and behold, it turns out to be another Mediterranean grape perfectly suited to Lodi's Mediterranean climate (after farming in Lodi since the 1860s, the Lange family is pretty smart about these things). We've confirmed this in our own blind tasting – the wine's tart edged strawberry freshness, tinged by the type of exotic spice you find when sticking your nose into a red rose, is... almost to die for.
2018 Markus Wine Company, Lodi Nativo – Lodi natives will recall that there was a big flood in early 2017, and Mokelumne Glen Vineyards – which grows the Kerner (83%), Bacchus and Riesling grapes that goes into this bottling – took the brunt of it, located as it is on a flat at an oxbow curve of the Mokelumne River. Therefore there was no 2017 Markus Nativo made, but the 2018 is an exciting return to this glorious, uniquely "Lodi" blend: flowery scented with slivers of tropical fruit, and a feathery feel finishing with stony, bracing crispness. And so for Nativo fans, the wait is over!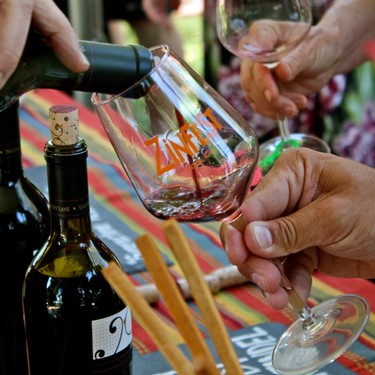 2017 McCay Cellars, Abba Vineyard Lodi Grenache – Lodi grows a lot of Pinot noir, but is not known for Pinot noir – the region's 3,000-plus acres of this grape are sneaked into many a bottling bearing other appellations. But if there was any grape that could be defined as, say, "Lodi's Pinot noir," it has to be Grenache – a Mediterranean variety that basks in the Lodi sun like the golden sunbathers at Nice and Monte Carlo, yet comes out fresh, bright, and popping with notably spicy (think black pepper and clove, and a hint of cardamom exoticism) red berry perfume, manifested in soft, silky, zippy sensations on the palate. Not exactly "Pinot noir," but a pretty darned good (and perfectly delicious) facsimile of it. All the more so in this bottling, grown by one of Lodi's most talented (some say meticulous, others say obsessive-compulsive) farmers, Phil Abba, and interpreted with the minimalist instincts (i.e. native yeast fermentation and neutral French oak aged) of Mike McCay.
2015 Mettler Family Vineyards, Lodi Pinotage – Wine aficionados fairly new to the Lodi scene may be either surprised or horrified to learn that Lodi grows more Pinotage – a crossing of Pinot noir and Cinsaut first concocted in South Africa in 1924, thus hoisting a reputation for funky wines (despite the thoroughly modern and fresh qualities of South African wines today) on this country ever since – than any other place in the U.S. But once anyone tastes the Pinotage by Mettler Family Vineyards, the response is overwhelmingly positive. Grown in Lodi, this grape produces sculpted, round and luscious reds teeming with brambly, berry pie-like qualities; and the restrained tannins and the Mettlers' deft use of subtle oak burnish the wine's upbeat, contemporary feel even further.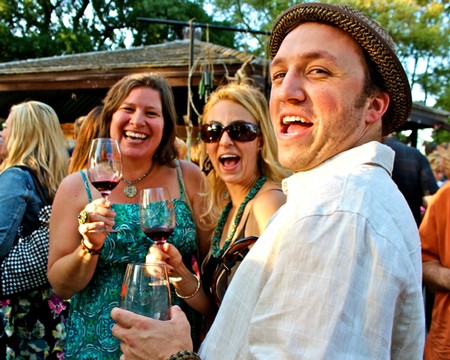 2018 Michael David Winery, Lodi Symphony – While known for their imaginatively branded bottlings of familiar varietals and blends, the Phillips family of Michael David take a lot of pride in their Symphony as a specialty grape crossing (Muscat of Alexandria x Grenache gris), first developed by U.C. Davis in the 1940s. A whiff of this soft, easy (barely 11% alcohol), lightly sweet white makes you think of foaming waves creeping up soft sands on tropical islands (think breakfast melon, or apricot or peach intertwined with honeysuckle). Not everyone wants their white wine bone dry; but it must be fruity, let it be something as unique and distinctive as this Lodi natural.
2018 Michael Klouda, Lodi Zinfandel Retro Rosé - One of Lodi's teeny-tiniest producers is trying to lead the way with a "retro" return to one of Zinfandel's classic roles: as a pink wine. But unlike ye olde "White Zinfandel," this pale orangy-pink wine is dry as a desert, while showing off the intrinsic fruit complexities capable in this grape when picked early enough to make a natural rosé: a squeeze of cranberry, a slice of green apple, and a sprinkling of rose petal and tea-like potpourri in the nose, coupled with a crisp feel that is both edgy and fleshy. Try this out for yourself to see if this bourgeoning producer is on to something.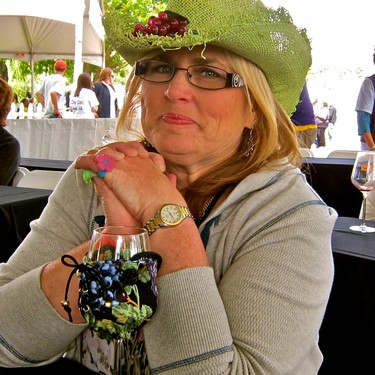 2011 Peltier Winery, Schatz Family Reserve Lodi Teroldego – Lest you expect to find a typically round and pliant Lodi style red wine in this 8-year old bottling, think again: It's Teroldego, a Northern Italian grape that is more likely to rattle your cage with a dark, densely textured, full-tannin yet zesty, deeply fruited intensity. While full bodied (i.e. "big"), the feel is upbeat, steeped with sensations of dried fruit trail mix and mocha espresso. Wake up and smell the Teroldego!
2017 PRIE Winery, Lodi Vermentino – Vermentino is still another quintessentially "Mediterranean" white wine grape, which basically means this: It thrives in a warm, sun soaked environment, yet still retains a zesty, mouth-watering natural acidity, floral notes and fruit qualities that are delineated and restrained rather than "fat" or "ripe." Hence, the grapes popularity in places like Provence, Corsica, Sardinia, and now (tortellini-roll, please) Lodi! PRIE's rendition is typically floral, with slivers of white peach and lemon zest, while the sensations in the mouth are minerally and lavender-ish in a classic herbes de Provence sense. Very Lodi.
2014 St. Jorge, Lodi Touriga Nacional – St. Jorge owner/grower/winemaker Vern Vierra's Portuguese heritage adds still another strand to Lodi's multiplicity of cultures, grapes and wines. Touriga Nacional plays a role as the most essential backbone-grape of Portugal's famous sweet, fortified red wines known as Port; but when made as a dry table red (as in St. Jorge's bottling), it is full bodied, chewy with tannin, deep and pungent with black fruits tinged with a fragrance suggesting bergamot-like citrus (hence, many say Earl Grey tea-like).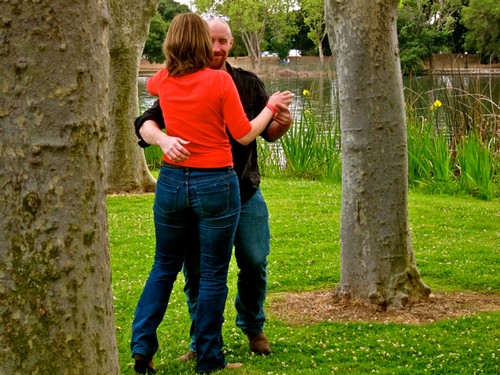 Comments