Letters from Lodi
An insightful and objective look at viticulture and winemaking from the Lodi
Appellation and the growers and vintners behind these crafts. Told from the
perspective of multi-award winning wine journalist, Randy Caparoso.

March 14, 2019 | Randy Caparoso
Sacramento Bee's Mike Dunne shares honest feedback on Lodi's latest wines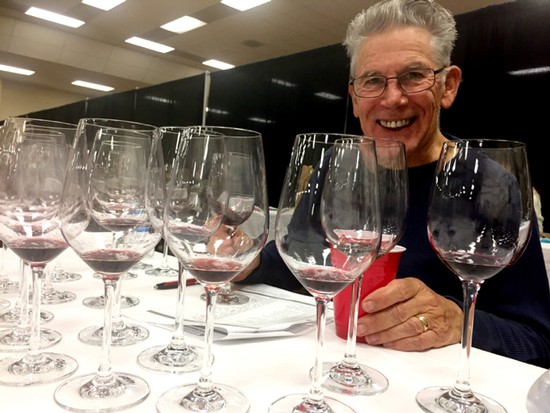 Mike Dunne is one of those newspapermen whose unimpeachable creds as a published wine pundit were established roughly in the Stone Age. That is, when The Rolling Stones were still considered a voice of "youth" (who knows what you should call them now).
Mr. Dunne officially "retired" from The Sacramento Bee in 2008 after working for this flagship McClatchy daily as a food editor, restaurant critic and wine columnist for some 30 years. But like the Stones, he just never goes away. Instead, he continues to regularly file his impeccably composed "Dunne on Wine" columns at the Bee, covering every conceivable wine region from Washington and Oregon to Chile and Australia, every nook and cranny of California and much of the "old country" in Europe as well. His interests, and therefore insights and erudite commentary, are decidedly global. Plus, as a professional wine judge, Mr. Dunne's services are in demand up and down the West Coast, and beyond (for a short time, Dunne also served as head judge for the venerable California State Fair).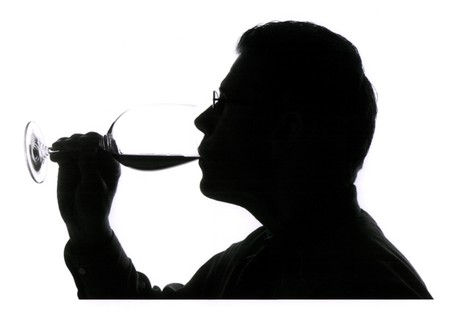 This explains why Mr. Dunne doesn't write all that much about Lodi wine country, located just a few miles away from his home in Sacramento (he and his wife Martha – another outstanding wine judge – also spend quite a bit of time in their second home in Mexico's San José del Cabo). Not that Lodi escapes his notice. How can it, it's so darned big. Which is why we received a request from Dunne this past January, following another winter retreat to Mexico, requesting a tasting of the "latest Lodi wines," demonstrating "where Lodi has been and where it is going." Music to our ears.
Without further ado, the following constitutes Dunne's summary, "as is" (zero edits from our side), of what he ended up tasting. When Dunne sent over his notes, he entitled it "What's Up in Lodi." In fact, this collection of wines represents a current cutting-edge of Lodi. Put it this way: none of these wines even existed nine or ten years ago. They're that new, yet are already speaking for what Lodi is all about.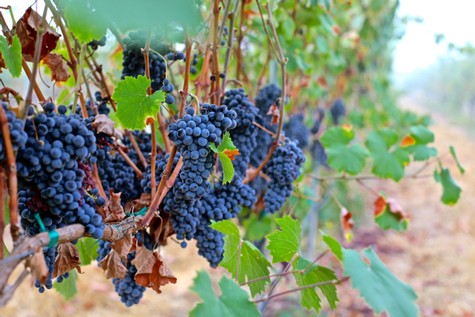 Here are the general impressions that Mr. Dunne came away with, following the tasting:
Lodi's standing for straight-forward, high-value varietal wines like Zinfandel, Chardonnay and Cabernet Sauvignon is yesterday's news, I learned while recently tasting through 19 current and pending releases from the area. Though not yet widely recognized beyond Lodi, a much more diverse portfolio of wine styles is emerging from Lodi's vineyards and wineries. Clairette blanche? Vermentino? Monastrell? And would you look at all those proprietary blends that speak to a new sensitivity and intricacy evolving from the sweeping and varied Lodi appellation.
The page looks to have turned to the dawning of a new era of creativity and diversity in Lodi, where you still can find the kinds of bold and muscular Zinfandels largely responsible for the area's reputation but also varietal wines and blends of striking finesse and complexity. Never before has there been as many reasons to loiter in Lodi.
And Mr. Dunne's wine notes:
2016 Acquiesce Winery, Mokelumne River-Lodi Grenache Blanc Sparkling Wine ($55) - The aroma is akin to walking into a winery during crush, it is that enveloping and fresh. This is one fruity sparkler, with aroma and flavor suggestions running to apples and pears, underscored with notes of yeast. It's dry and on the light side, gentle but not quite soft, with respectable acidity. Oysters, please.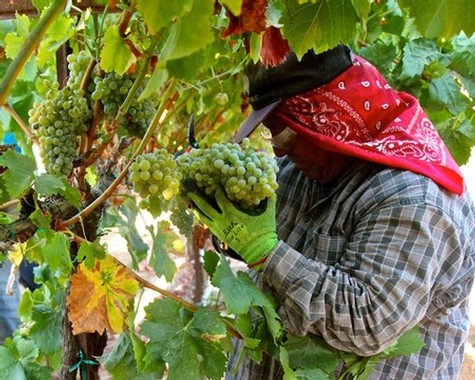 2017 Fields Family Wines, Estate Vineyard Lodi Grenache Blanc ($21) - Here, the apple and pear orchards have been joined by a grove of lemons, both in aroma and flavor. It's dry and light-bodied, though the neutral oak barrels in which it was aged give it body and roundness.
2018 Acquiesce Winery, Mokelumne River-Lodi Clairette Blanche ($28) - "Clairette blanche" may look and sound like some move expected of ballerinas or competitive ice skaters, but it's a green grape, here yielding a white wine of uncommon beefiness and earthiness, with a tantalizing floral fragrance and rich sweet fruit offset by suggestions of Indian spices and white truffles.
2017 Acquiesce Winery, Mokelumne River-Lodi Bourboulenc ($28) - Another exotic green grape making inroads at Lodi, Bourboulenc here yields a modest and fleeting wine notable for its thread of minerality and delicate suggestions of spiced apple and citrus. A little soft, a little short, it demands that the taster pay attention to appreciate its coy charm.
2017 Bokisch Vineyards, Terra Alta Vineyard Clements Hills-Lodi Trencadis White ($23) - An inspired name, "Trencadis" is a technique whereby a mosaic is created with irregular pieces of ceramic, glass and tile. In this case, the tiles are five green grape varieties, including Grenache blanc, Piquepoul and Marsanne. The result is a portrait of a spring and summer white wine high in floral fragrance, complicated with suggestions of watermelon, orange and lemon, lifted with refreshing acidity and sophisticated in its balance and elegance.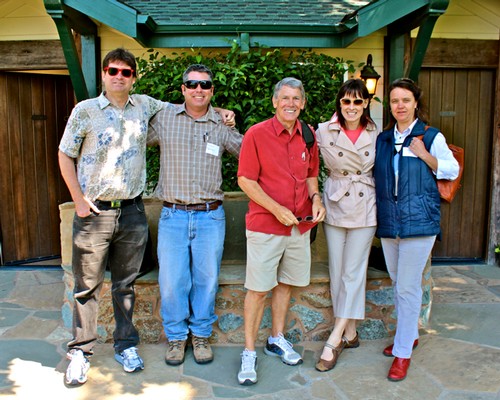 2017 Fields Family Wines, Delu Vineyard Alta Mesa-Lodi Vermentino ($24)- Here is a Vermentino of exceptional vigor and persistence, more lush and round than the usual take on the varietal, but with the sass of revitalizing acidity.
2017 Peltier Winery, Schatz Vineyards Estate Cosumnes River-Lodi Sauvignon Blanc ($18) - Though partially barrel fermented, the precision with which this Sauvignon blanc was made doesn't let obvious oak undermine the faithfulness and vitality of the variety when it is grown in climates customarily seen as cooler than Lodi. It has lemon, lime and herbaceousness in equal and complementary measures.
2017 Anaya Vineyards, Potrero Vineyards Estate Clements Hills-Lodi Pinot Gris ($32) - Not your customary one-dimensional and light-hearted Pinot gris, but one of richness and build, with sweet melon fruit dusted with pie spices. It is dry and medium bodied, with enough acidity to pair comfortably with lightly sauced gnocchi. The skin contact and neutral French oak aging was applied sensitively, giving the wine breezy complexity without upstaging its fruit.
2016 Peltier Winery, Schatz Vineyards Estate Cosumnes River-Lodi Preeminence ($28) - A well-chosen name, if the intent of the wine is to recognize the stature of citric fruits. In perfume and flavor, they all are here – lemons, oranges, limes, grapefruit. The result is that while the wine is mouth filling it also is exceptionally refreshing. It also is seamless, with a lean European build.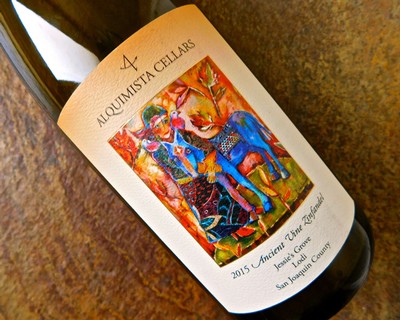 2016 Alquimista Cellars, Jessie's Grove, Mokelumne River-Lodi Ancient Vine Zinfandel ($52) - Who will pay that kind of money for a Lodi Zinfandel, especially one with 15.1% alcohol? On paper, this looks like an example of the style of Zinfandel Lodi is hoping to shed. On the palate, however, it's a Zinfandel of exceptional complexity, youth and zest, capturing classic Lodi fruit but delivering it with a level hand. A lot of effort went into this wine, including native-yeast fermentation with such varieties as Carignan and Mission (it's still 80% Zinfandel) and partial carbonic maceration (i.e. fermenting in whole berries to enhance fruitiness and extract softer tannin). In color, it's a brilliant ruby/purple. In aroma and flavor, brambles, briars and spice add interest to its spirited boysenberry fruit. The acidity is yeasty, the alcohol not at all intrusive, the tannins stretched and the oak marginalized.
2014 Tizona (by Bokisch Vineyards), Lodi Gran Reserva Tempranillo ($60) - Any wine called "Gran Reserva" sets high expectations for mass, drama and persistence, and the Bokisch Tizona doesn't disappoint. This is one lush wine, generous with black-cherry fruit, black-olive sensuousness, retreating tannins, French oak and spice, as well as insinuations of roses and tobacco. Despite its monumental size, it travels across the palate gracefully.
2016 Tizona (by Bokisch Vineyards), Lodi La Colada ($32) - A blend largely of Tempranillo and Graciano, the La Colada is younger and more sprightly than the Gran Reserva Tempranillo. It is a delightfully layered wine, which in addition to strawberry and cherry fruit is shot through with suggestions of mint and anise. A slightly bitter note in the finish does more to add interest than consternation.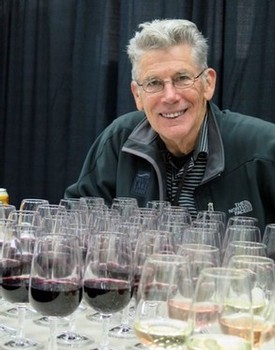 2016 Bokisch Vineyards, Sheldon Hills Vineyard Sloughhouse-Lodi Monastrell ($25) - A terrific bargain for its telltale Monastell (a.k.a. Mourvèdre) spiciness and earthiness, to say nothing of its juicy berry/cherry fruit, supple tannins and overall bounce.
2016 Markus Wine Co., Gill Creek Ranch Lodi Sol ($39) - Shows that a truly elegant wine can come out of Lodi, by which is meant a wine with svelte structure, silken texture, laser-like focus to its fruit and an embracing aroma and flavor not often found in a release based largely on Petite Sirah.
2016 Markus Wine Co., Spenker Ranch Block 8A Mokelumne River-Lodi Blue ($39) - Based on Petit Verdot, the Blue is a deeply colored, lean, dry and freshly fruity wine, its lilting cherry fruit threaded with currents of licorice and dried herbs.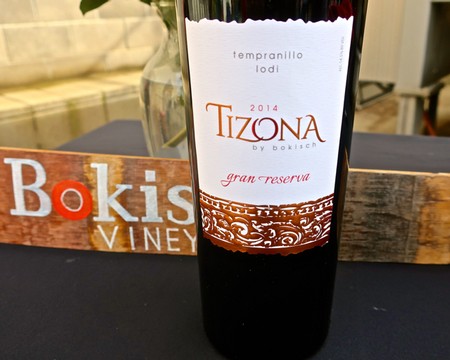 2016 Markus Wine Co., Gill Creek Ranch Clements Hills-Lodi Zeitlos ($39) - Here is a pretty brawny take on Syrah, its color dense and its dark-fruit aroma and flavor textbook in meatiness and blue fruit. The big surprise here is how supple the tannins are.
2016 Fields Family Wines, Lodi Syrah ($25) - A Syrah that seizes the variety's blueberry and spiced-meat character with boldness and symmetry. This is one graceful Syrah, a veritable study in equilibrium, with tannins stretched thin and acidity zingy.
2016 Anaya Vineyards, Potrero Vineyard Clements Hills-Lodi Nebbiolo ($48; barrel sample) - A model that California winemakers will want to emulate if they hope to sell Nebbiolo – light in color, plenty of spice, relaxed tannins and subtle layering in its red-fruit aroma and flavor. There's some stemminess in there, but it adds interest rather than distracts from the fruit.
2011 Peltier Winery, Schatz Family Reserve Mokelumne River-Lodi Teroldego ($60) - Char and smoke, so much that Teroldego's character is smothered, and Teroldego is a somewhat hesitant wine that benefits by a relaxed hand with the oak.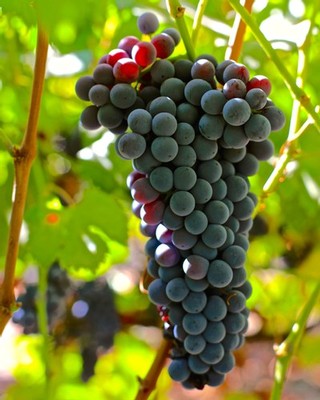 Comments