Letters from Lodi
An insightful and objective look at viticulture and winemaking from the Lodi
Appellation and the growers and vintners behind these crafts. Told from the
perspective of multi-award winning wine journalist, Randy Caparoso.

April 22, 2020 | Randy Caparoso
Celebrate Earth Day by building your own DIY Insect Hotel!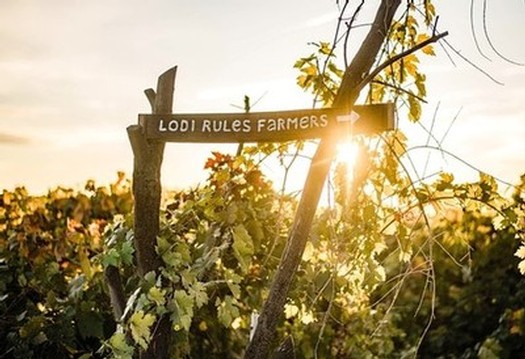 Happy 2020 Earth Day from the Lodi Winegrape Commission!
In 1992 a group of progressive farmers in Lodi, California launched a grassroots program aimed at reducing pesticide use through education of the vineyard ecosystem, commonly referred to as Integrated Pest Management (IPM).
After more than a decade of research and contributions from farmers, viticulturists, and leading environmentalists, this IPM program of humble beginnings led to the creation of America's first sustainable winegrowing program: LODI RULES for Sustainable Winegrowing.

Working with nature, rather than against it, is one of the central tenets of LODI RULES. Not unlike other agricultural crops, winegrape vineyards are subject to pests and disease. Many of these pests are insects that can be vectors of fungal, virus, and bacterial diseases. But for every harmful insect, there is a natural and beneficial predator. In some cases, the predator is another insect.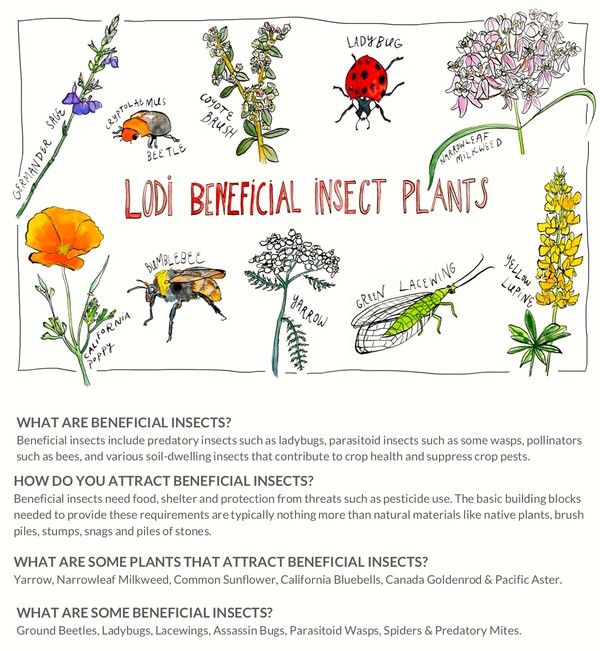 Attracting these beneficial insects to their vineyards by enhancing natural habitats is one way that Lodi farmers are taking care of their environment.

While you may not be farming a vineyard, beneficial insects can still provide your home garden and backyard plants with several benefits including:

NO. 1
Allow for a non-toxic and natural approach to managing common garden pests.

NO. 2
Restore biodiversity in your garden and yard.

NO. 3
Provide an opportunity to give back natural habitats in spaces where they may have been removed from landscaping.

If there is one lesson we are learning in our current situation, it is that we are all in this together.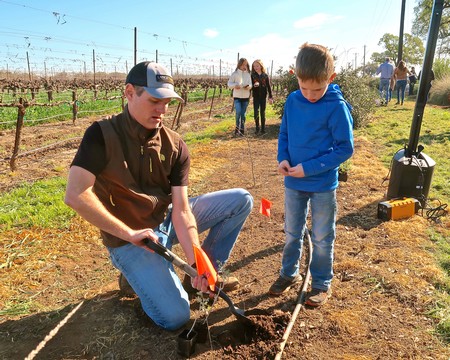 Today and every day, we invite you to come together with Lodi farmers and your family to contribute to our planet by providing or restoring habitat for beneficial insects. Your contribution can be as simple as planting a handful of seeds or as intricate (and creative) as constructing an "insect hotel."

For those of you currently homeschooling your children, the construction of a bug hotel is a wonderful way to educate them on how a balanced ecosystem works.

We hope you're well and are looking forward to the day when we can share a glass of wine in person!

For more information, also read our March post on the Hands-on vineyard workshop on Lodi Beneficial Insects. And some finished "insect hotel" products (wouldn't it be great to do this with kids?):

Drink Up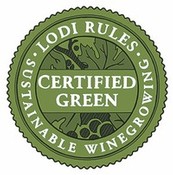 What our seals stand for and where you can find delicious Lodi wines bearing them
This seal signifies a commitment to rigorous, scientifically sound sustainable wine growing. On a bottle of wine, it means that a minimum of 85% of the grapes were sourced from a vineyard certified under the program. Take advantage of discounts and curbside pick-up at Lodi wineries offering wines bearing this seal.
Please see our list of LODI WINES TO GO.
Why LODI RULES is more important than ever to health-conscious consumers
The quality of wines from around the world has grown and proliferated so much over the past ten, or twenty years, consumers now have a nearly impossible range...
Read more about this in our Lodi Wine Growers blog.
What We're Reading
The Xerces Society Guide: Farming with Native Beneficial Insects
Whether you're farming a large number of acres or a backyard garden, this book will inspire and teach you to farm with nature rather than against it.
Obtain your copy of Farming with Native Beneficial Insects here.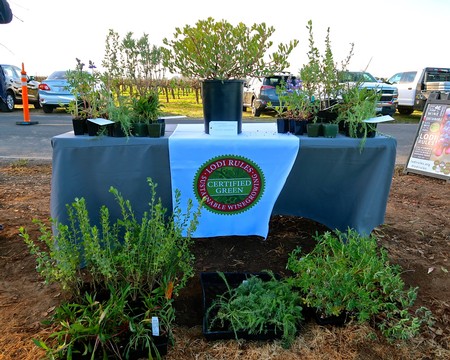 Comments