Letters from Lodi
An insightful and objective look at viticulture and winemaking from the Lodi
Appellation and the growers and vintners behind these crafts. Told from the
perspective of multi-award winning wine journalist, Randy Caparoso.

April 30, 2020 | Randy Caparoso
Sabelli-Frisch revives near forgotten Flame Tokay and Mission grapes as genuinely compelling table wines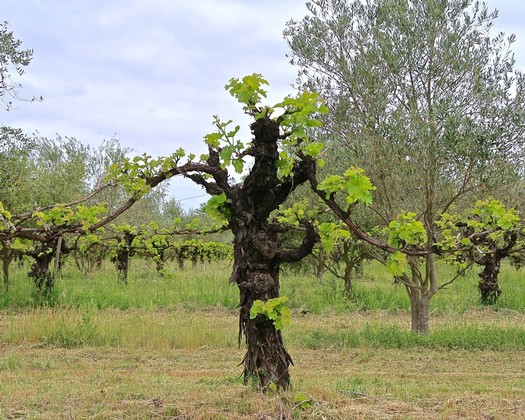 A genuinely delicious varietal Flame Tokay (who da thunk?)
Table grapes — even antiquated varieties, long abandoned by consumers, fresh fruit markets, and growers because of one major flaw, pesky seeds — are not supposed to make decent wines.
Try telling Adam Sabelli-Frisch that. Sabelli-Frisch is an L.A.-based vintner, who has only recently started up his eponymous wine brand and determined to specialize in antiquated, disrespected, or long-forgotten varieties, of which Flame Tokay (also called just "Tokay") is an obvious, if not totally unsuspected, poster child.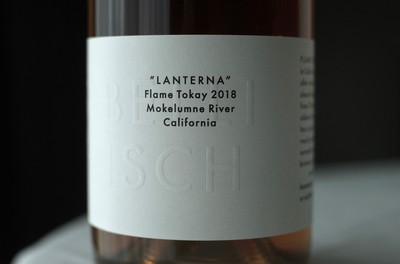 But it works because of Sabelli-Frisch's approach, which embraces part of the new-fashioned "old school" approach to winemaking, involving minimal intervention; and in the case of the 2018 Sabelli-Frisch "Lanterna" Mokelumne River-Lodi Flame Tokay ($30), 100% native yeast/skin-contact fermentation, which yields an orangy brick tinted wine not unlike the look of traditional rosé, only with so much more in the nose and palate: A very bright floral scent with suggestions of peach, a rose petal-like delicacy and subtlety of perfume; followed by a bone dry taste marked by zesty acidity punctuating a distinct viscosity going far beyond what is usually found in a rosé, giving the wine a stony yet fluid, viscous length and texture.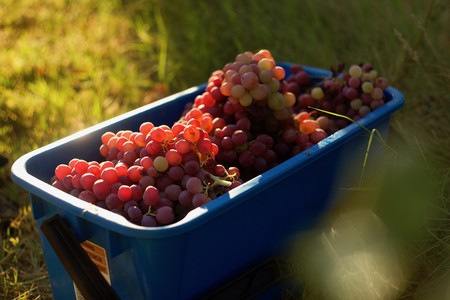 Although the wine is fermented with the grape's naturally pinkish skins (the way red wines are fermented on their black-toned skins), the taste of tannin is minimal, although the acid-driven texture gives a sturdy, structured feel; adding up to a wine that is half-way between a rosé and some of the deep tones, oxidized styles of "orange" wines (i.e. white wine grapes fermented with skins) that have become something of an obscure fashion over the past 10 or so years. In other words, a wine that is sturdy yet refreshing (definitely something to enjoy chilled), and genuinely interesting!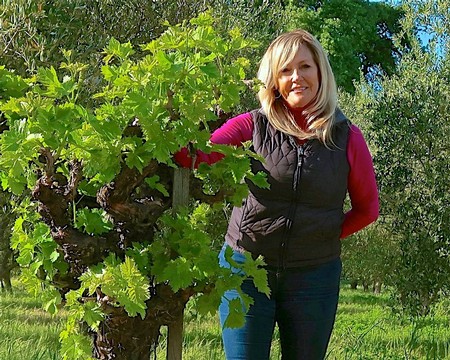 A 3-acre parcel of 1890 Flame Tokay vines finds reasons to be saved
The Sabelli-Frisch Flame Tokay is sourced entirely from Lodi's Chandler Vineyard. When owner/grower Karen Chandler — well known to Lodi natives as a successful realtor and owner of Olive Drop Olive Oil Co. — acquired her property on W. Sargent Rd. in 2005, she knew she had something special. First, there were 3 whole acres of tall, stately, well-kept 115-year-old Flame Tokay vines still standing, at a time when this grape had practically disappeared from the Lodi landscape (a casualty of the seedless table grape industry which took over the fresh grape market in the 1970s and '80s).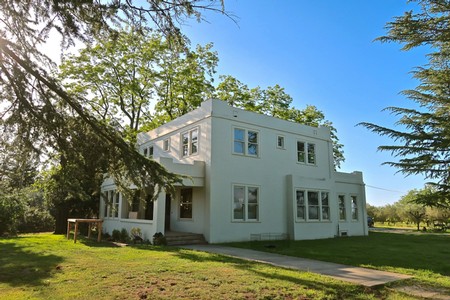 There were also two rows of old, beautifully craggy, heirloom Mission olive trees, planted around the same time as the Tokay vines in the 1890s, lining her driveway leading up to a pristinely preserved home designed in the circa-1918 style of Frank Lloyd Wright's Prairie School of architectural design. "The house," Chandler tells us, "was a gift to the original owner of the property, and it came out of a kit ordered from the Sears Roebuck catalog.
"The fascinating thing about the property is that it's always been in the hands of women," adds Chandler, obviously relishing the fact that she is continuing the tradition. "Originally it was Zella Hansen, and then her daughter Eve Thompson. I'm told they were both quite the characters.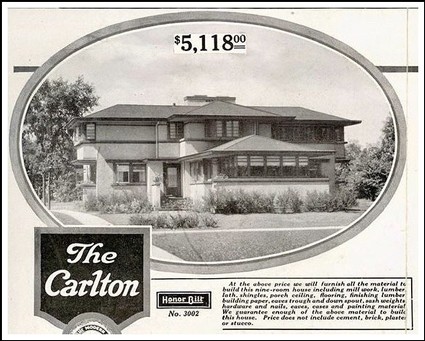 "I've always wanted to respect the property because much of its history is Lodi's history. A lot of the local residents around here have come by and told stories of being in the vineyard, eating these grapes, or working here as part of a Future Farmers of America educational program back when they were Lodi High School kids. We're talking about people who are now in their 30s or 40s, or 80s and 90s!
"In 2006 and 2007, my business partner at the time pulled out every other row of Tokay in front of the house and planted more Mission olive trees. The intention was to start our olive oil business, but I really didn't mean for this to happen, losing all those old vines. But it happened, and now I fully intend to preserve all the old Tokays that are left. The whole thing is to keep the foundation of 'Lodi,' where there is a lot of pride just in the name 'Tokay.'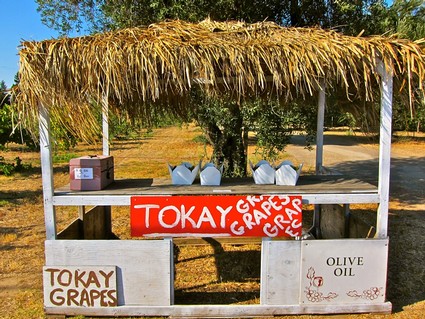 "We used to put out an honor system fruit stand out in front for people to buy the grapes, although I've never minded old timers coming around to pick at the vines as they pleased, or even take some home to freeze. For a long time, the grapes weren't really wanted except by the neighbors, but it seems that Sabelli-Frisch has just discovered a big demand for these wines. Whoda thunk!?"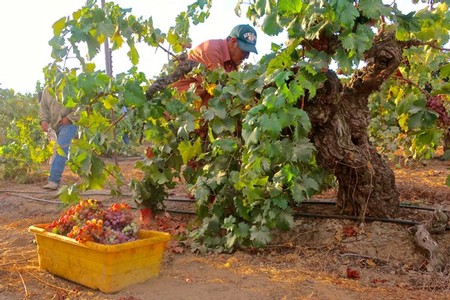 "Discovery" (not rediscovery) of Flame Tokay as a distinctive varietal wine
Flame Tokay is a variety of Vitis vinifera, belonging to the same family of European cultivars that has given the world varietal wines like Cabernet Sauvignon, Chardonnay, and Zinfandel. According to the Lodi Historical Society, the earliest plantings of Tokay in Lodi on record date back to 1861. By the time the City of Lodi was incorporated in 1906, it was the most widely planted grape in the surrounding region. In fact, Tokay — likely a native of Kabylie, a province in the mountains of Algeria —is the agricultural crop to which all of Lodi's founding fathers attributed their early wealth and success (see our post on the City's unforgettable 1907 Tokay Carnival celebration).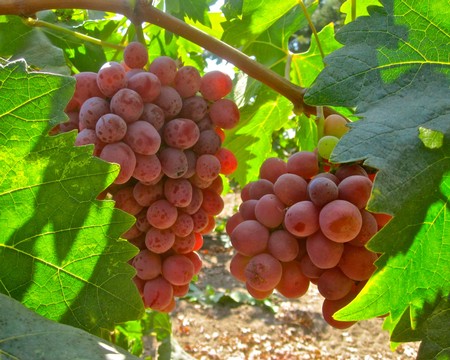 Although towards the end of its "glory years," during the 1960s, Tokay was utilized to a small extent by the Lodi wine industry (dominated by grower-cooperatives at the time) for some brandy and fortified wine production, the fruit's pervasive value was as a fresh table grape, seeds and all. Winemakers have always cited the "flaming" pink-colored variety's fat, pulpy grape morphology — and the difficulty of even pressing juice from Tokay skins which have the tendency to slip, slide or clog up the machinery — as the reason why the variety was never suitable as a wine grape.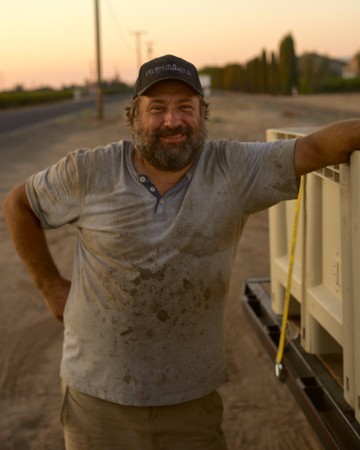 For Sabelli-Frisch, however, lack of pre-existing experience has been a point of bliss, especially for his preferred methodology. "My winery aims to produce low-intervention wines, from low-impact, historic vineyards," he wrote last week to tell us. "I like to call them Old World wines in the New World.
"Naturally fermented, unfiltered, unfined. No chemicals or additives. Minimal sulfites and maximum passion. Often a little less alcohol and earlier picks than perhaps what Lodi has been traditionally known for — certainly in the newer vein of California wines, with less jam and oak features.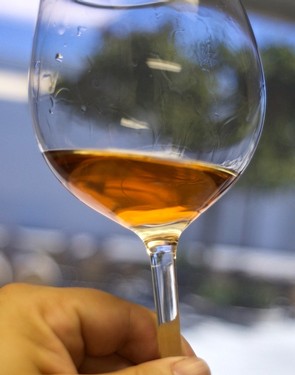 "What I love about Lodi," adds Sabelli-Frisch, "is parts of it is like frozen in time, a unique place where you can find varieties that don't exist anywhere else or vines that are older than most — we sometimes forget that Lodi has much older vines than most parts of Europe! I think traditionally because the land prices were lower, things were just left to themselves and not developed as much. It's like a little bit of viticultural history."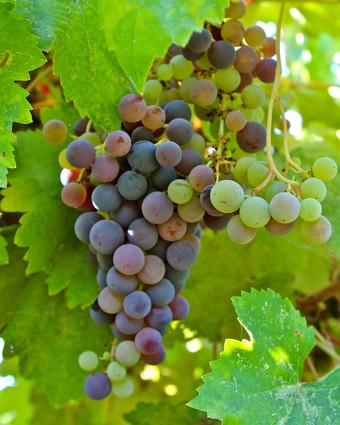 Another revival of the historic Mission grape
Bookending Sabelli-Frisch's varietal Flame Tokay is his 2018 Sabelli-Frisch "La Malinche" Mokelumne River-Lodi Mission ($30), sourced from the 18-acre Somers Vineyard also utilized by boutique-sized specialty producers such as Monte Rio Cellars and Broc Cellars, as well as bigger programs like Buena Vista Winery (for the latter, going into a solera system for a sweet Angelica). According to Lodi grower Mike Anagnos (Sunwest Ag Services), who farms both Chandler Vineyard and Somers Vineyard: "In an area (Lodi) where big vines are nothing unusual, these vines are BIG-big — almost every year, the pickers jokingly say they need ladders to pick these vines, even when it's not the same pickers." It is the promiscuity of the site's low-lying riverside soil, however, that accounts for the plant sizes, not so much vine age (the vineyard was planted in the early 1970s).
Typical of table wines crafted from the Mission grape, Sabelli-Frisch's "La Malinche" is a partially transparent brick red color (the variety has never been known for deep pigmentation in its skins) and its low-key nose flashes a caramelized, red berry vinosity (i.e. grape-like quality), while the body and tannin structure are soft and notably moderate in weight. There is definitely a high point, which is the wine's bright, lively, palate-zinging acidity, giving the wine a structure and palate-freshening drinkability reminiscent of something of a countrified Beaujolais or Chianti — in this case, of course, more of a "Lodi countrified" character that is truly appealing, and certainly versatile in a variety of food contexts (enjoy this wine with a slight chill with, say, anything barbecued or smoked, from seafood to any white or red meat, with heaps of fresh garden vegetables on the side).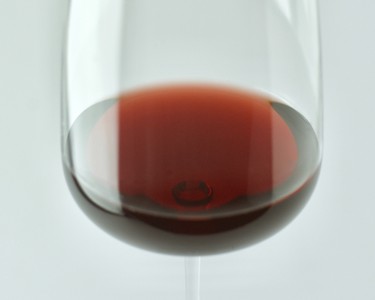 Sabelli-Frisch's own remarks on his Mission Red: "I think the mistake people have made in the past with Mission is that they've treated it as a light red grape, probably because of its light color. But it doesn't fit into that category easily. I think Mission can give you very big tannins and is much more suited to vinified as a medium-bodied wine. So rather than fight against its nature, I kept the wine on its skins for about 3 weeks. This imparts great color and a wonderful mid-mouth feel, perfectly suited for food. It was aged mainly in neutral oak for 15 months, with just about 15% new oak to add a subtle roundness to the finish."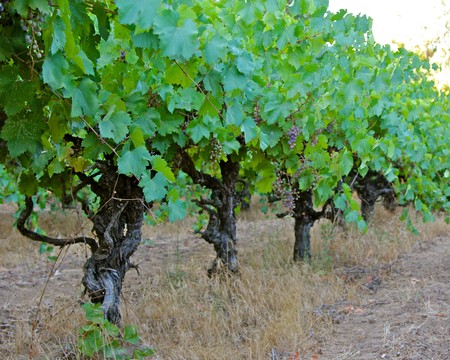 The Somers Vineyard, as it were, is Lodi's only vineyard dedicated entirely to the Mission grape. As with Flame Tokay, Mission has that historic cachet of being largely ignored by the California wine industry — for the latter, something that happened once darker-skinned European wine grapes such as Zinfandel and Carignan began to find more favor during the early Gold Rush (1848 to 1860s) years. Yet for some 200 years prior to that, Mission (now also identified as Criolla or Pais) was the only European grape variety cultivated in the New World, carried over from Europe to Mexico, New Mexico, and California by the Catholic missionaries.

For Sabelli-Frisch, however, these are the very grapes — which he describes as "rare, forgotten, underappreciated, historic" —that make the business of winemaking worth pursuing as an advocation!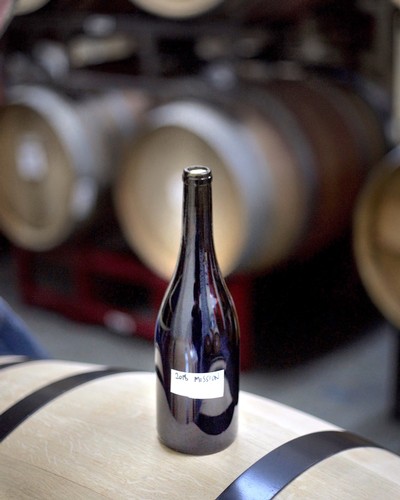 Comments