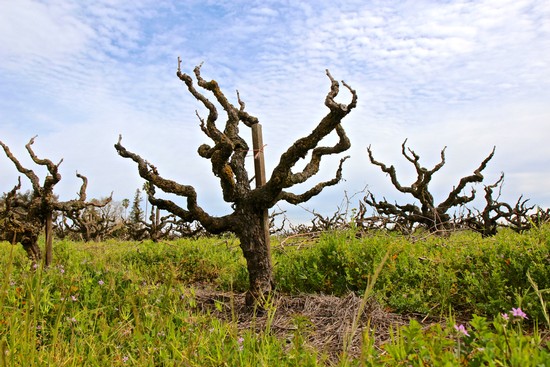 Quietly, individual members of the Lodi Native group have been offering their bottlings of 2014 Zinfandels – the third vintage of wines produced under the auspices of this independent project – at their respective wineries; while a 6-bottle selection packed in handsome wood boxes is available through the Lodi Wine & Visitor Center.
Two things distinguish the 2014 Lodi Native Zinfandels:
1. There were nine different Lodi Native Zinfandels produced in 2014; an increase from the six bottlings of the previous two, inaugural vintages.
2. In the 2014 6-pack box, two of the vineyard selections have changed from the previous two vintages.
Let us back up a little and talk about what the Lodi Native project is all about. It began at the start of 2012, when six of Lodi's top Zinfandel specialists got together to establish a group project dedicated to producing wines under a single label, each one showing off the distinct sensory qualities engendered in different heritage plantings (i.e. vineyards over 40, 50, and in some cases, 100 years old) within the Lodi Viticultural Area...
Continue »