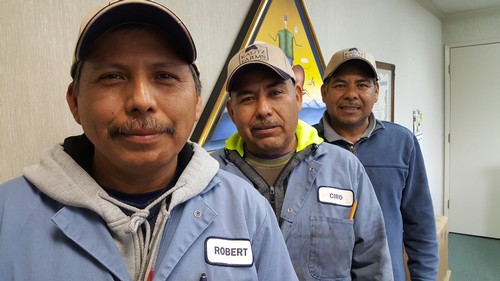 The Camargo brothers are together most of the time.
And that's just how they like it.
Ciro, Pablo and Robert are from Guerrero, Mexico, and each has worked for John Kautz Farms in Lodi for more than 30 years. They live close to each other near their job and their families socialize regularly.
They help run the engine, figuratively and literally, for Kautz Farms, which has historically grown fruit, vegetables and wine grapes, some of which are processed at the family-owned Bear Creek Winery. The Kautz family also owns Ironstone Vineyards, which has a large international presence and has been listed among the 20 largest wineries in terms of cases sold in the United States.
Continue »