Letters from Lodi
An insightful and objective look at viticulture and winemaking from the Lodi
Appellation and the growers and vintners behind these crafts. Told from the
perspective of multi-award winning wine journalist, Randy Caparoso.

December 26, 2018 | Randy Caparoso
Just another Lodi success story (LVVR's new sparkling Verdelho)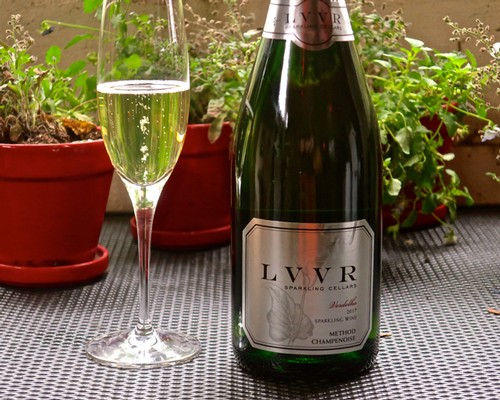 File Lodi wine country's latest new wine under the category, "Just another Lodi original."
We're talking about a true champagne style wine: the 2017 LVVR Lodi Verdelho Sparkling Wine ($27), released just before Christmas 2018 – just in time for New Year festivities! – and produced from the fragrant Portuguese grape (Verdelho) first introduced to the Lodi Viticultural Area by Ron Silva of Alta Mesa-Lodi's Silvaspoons Vineyards.
The LVVR sparkling Verdelho is as finely beaded in its effervescence as any champagne style white wine, and has a compellingly fragrant, subtly wispy, almost confectionary perfume suggesting fresh, sweet leafy citrus-herbs (suggesting lemon verbena, hinting at lemon balm), with a silky fine yet crinkly/crisp quality on the palate. The wine also has a light, airy overall feel, finishing at barely 12% alcohol, and a Brut style dryness – just 4 grams per liter of residual sugar, making it dryer than the vast majority of champagne style California sparklers.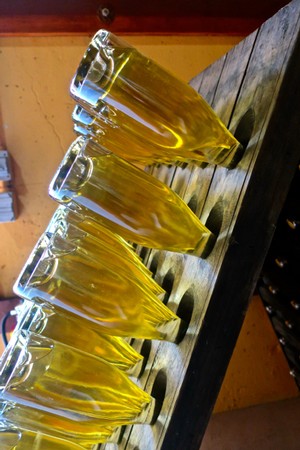 By "champagne" style, of course, we mean crafted in the original style of the Champagne region of France, called méthode Champenoise – by which the secondary fermentation is done in each individual bottle (as opposed to tanks), thereby capturing the tiny bubbles and yeasty aromas (think of the smell as like rising bread dough) under a wired cork.
It also goes without saying that there are seemingly endless choices of sparkling wine to choose from these days. Most of the ubiquitous cava (the Spanish word for sparkling wine) bottlings from Spain, for instance, are made from native Spanish grapes (Macabeu, Parellada and Xarel-lo). Northern Italy's enormously popular Prosecco is made from the Glera grape (formerly called the Prosecco grape), said to have originated from nearby Slovenia. But the classic sparklers of Champagne – as well as California's best champagne inspired sparkling wines – are made from the far more familiar French grapes, Pinot noir and Chardonnay.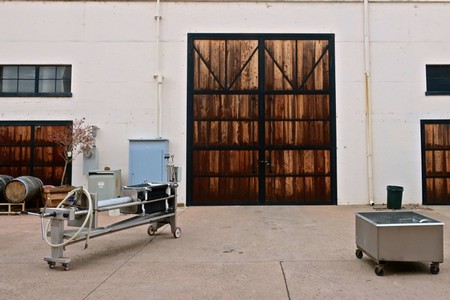 So with all the Pinot noir and Chardonnay grown in Lodi – over 3,300 and 12,000 acres respectively (according to the 2018 California Grape Acreage Report) – the question might be, why make a champagne style sparkler from Verdelho?
Fact of the matter is, the five basic sparklers upon which Lodi's local champagne specialist, LVVR Sparkling Cellars, has quickly built up its handcrafty reputation over the past year and a half are made from Chardonnay and Pinot noir: a line-up headed by the exquisitely bone dry, "natural" style (i.e. absolutely no residual sugar added) LVVR Lodi Reserve ($34) – a blend of Pinot noir (60%) and Chardonnay (40%) intricately scented with notes of citrus (suggesting fresh lemon and candied orange peel), toasted almonds, rising bread dough and fleeting whiffs of toasted oak.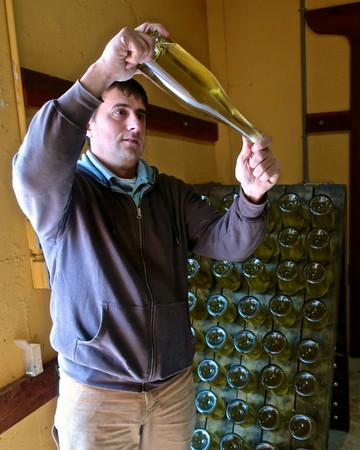 If anything, the answer as to why LVVR winemaker/owner Eric Donaldson has ventured into a Verdelho based sparkler is similar to the reasons so many other Lodi vintners give for producing wines from such a bewildering variety of grapes: because they can. It's Lodi, after all, where many of the world's wine cultivars (over 125, at last count) have found a natural second home. The region's mild Mediterranean (as well as economic) climate and vine-friendly soils, simply, permit it.
Explains Donaldson: "Verdelho is different, a little unusual, but I like it because of the wide fruit profile it can contribute to a bouquet (i.e. aroma). This gives a nice balance as a sparkling wine. The fruit quality is tropical, like pineapple, but the grapes are picked early enough so that it's not overwhelming."
Commenting on the winemaking, Donaldson adds: "The wine spent 9 months on the lees (that is, in contact with spent yeast cells in each individual bottle), which gives the wine a light toastiness, enhancing the fruit complexity.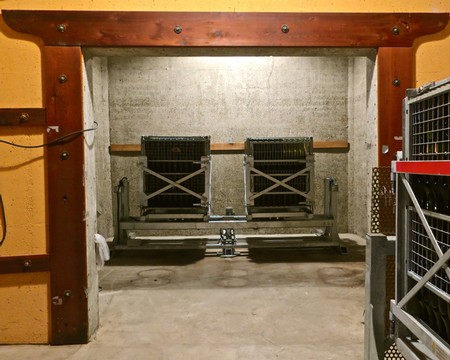 Gyropalettes (rotating cages holding 500 bottles of sparkling wine aging en tirage at a time) in LVVR Sparkling Cellars
"I kept the residual sugar way down in the dosage (the tiny amount of elixir added back into the wine after the spent yeast cells resting in the neck of each bottle are 'disgorged' before recapping with a cork) because the wine doesn't need much. And besides, my clientele is probably different from other sparkling wine producers'. They prefer their wines very dry – defying the old saying that most people 'talk dry but want sweet.' My customers demand dry, and expect it."
If you visit LVVR Sparkling Cellars (open to the public for tasting and sales each Friday/Saturday/Sunday) anytime over the next year, you will find a dramatically growing business. Just this past week Donaldson took delivery of a new, fully integrated disgorging, bottling and labeling line, which will allow him to bottle over 900 bottles an hour (his old equipment processes only 150 bottles an hour). This will impact production of LVVR label wines, as well as production for the winery's two-dozen or so clients (as Lodi's only méthode Champenoise artisan, Donaldson produces about 40 different labels for other wineries).
Just another Lodi original – and success story!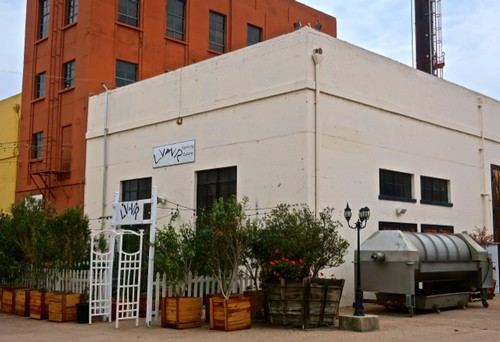 Comments