Letters from Lodi
An insightful and objective look at viticulture and winemaking from the Lodi
Appellation and the growers and vintners behind these crafts. Told from the
perspective of multi-award winning wine journalist, Randy Caparoso.

December 10, 2018 | Randy Caparoso
The first time (falling in love with wine and the wine business)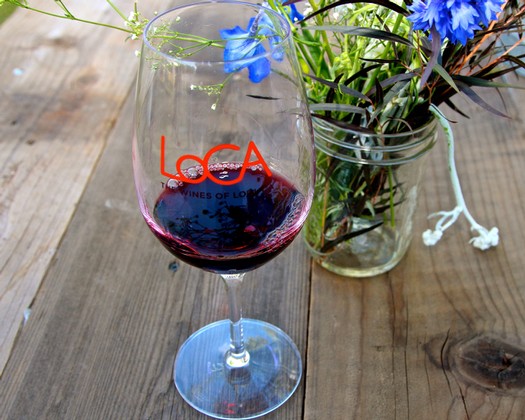 Because we are nosy, we asked a few people associated with the Lodi wine industry about the first time they became hopelessly "hooked" on wine. Not everyone is born into it, like many of the third, fourth, even fifth or sixth generation winegrowers in the Lodi wine region (in that regard, Lodi is almost "weird," or very European, compared to other American wine regions).
But for many wine professionals, there is very much a definitive "first time" – especially for those who had been bitten by a "wine bug" so bad, they decided to make it their career, or life-long pursuit.
Long ago, Microsoft founder Bill Gates philosophized, "We all do best what we love most." For many of the most successful people in the wine industry, this is precisely the credo that they live by. Almost no one, of course, finds as much untold wealth in his or her pursuits as Mr. Gates; but as Franklin D. Roosevelt once said, "Happiness is not in the mere possession of money – it lies in the joy of achievement, in the thrill of creative effort."
In a word, it's about satisfaction. The same feeling that a good glass of wine can often deliver. No wonder the wine business is such a happy business!
A few of these stories: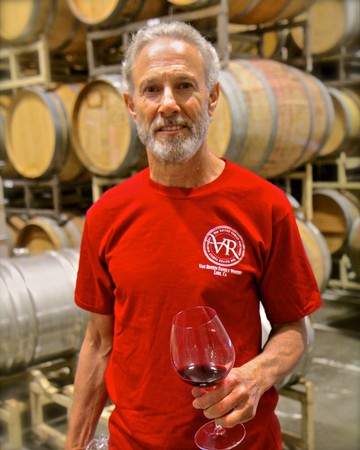 John Giannini (winemaker at Van Ruiten Family Vineyards and former oenology instructor at California State University Fresno):
"I grew up in an Italian household in Brooklyn, New York, where wine is an integral part of dinner. Our family always ate together – that was a house rule. I remember a gallon-jug with a screwcap sitting on the floor next to my father's chair at the table. My recollection is the jug being consumed over a period of several weeks. Looking back, I can't imagine what that wine must have been like after several days of being open, let alone weeks. My grandmother tried to give me a small juice glass of half red wine and half water. It was awful – give me a soda! Later, in my younger days as an adult, I carried on the tradition of having wine with dinner; but the wines I consumed were typically unremarkable. I never gave wine a second thought.
"While living in Richmond, Virginia, I was part-owner of a video retail store. While running the store I decided to go back to school to complete my Bachelor's degree in Dietetics. As part of that training I was required to take a Hospitality and Hotel Purchasing class, which offered two optional evening wine tastings.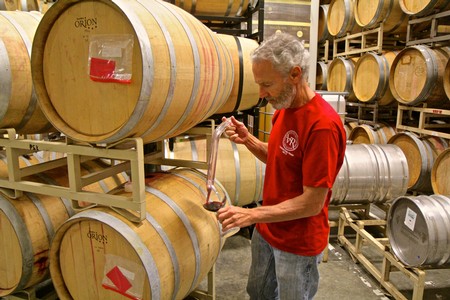 "The tastings were conducted by a local wine importer and distributor who explained how we should smell and taste the wines. I remember a tasting of three French Bordeaux and three Napa Valley Cabernet Sauvignons. As I brought the first glass near my nose to smell, the aroma coming from the glass was astonishing. I took a sip – amazing! Each wine, although different, was as delicious as the last. I was intrigued.
"Soon after, I believe, the wine that ultimately pointed me in the direction I would ultimately go was a 1985 Château Lynch-Bages (a famous Bordeaux grand cru).
"I began attending wine tastings with some frequency and reading books about wine. Fast-forward another five years, to 1994: I was having dinner and drinking a very nice bottle of Barolo (legendary red wine region in Northern Italy's Piedmont) with my good friend Joe, and he said 'John, we should start a winery.' I looked at him and said, 'Joe, that's it... I'm going to California to learn how to make wine!'"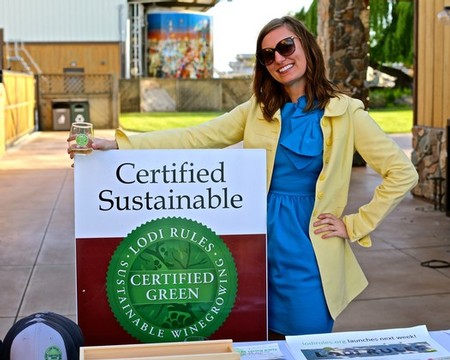 Dr. Stephanie Bolton (Lodi Winegrape Commission's Director of Grower Communications & Sustainable Winegrowing):
"It was 2008 and I was five years out of college, working as a nanny and a personal assistant in Atlanta, Georgia. Life was really fun – I played with kids and organized a gold record collection during the day, then partied at night with a gorgeous group of friends.

"Despite having a college roommate who tried to introduce me to wine in between Solo cups of vodka, I hadn't moved too far past the Beringer White Zinfandel that I ordered at graduation dinner. But I was lucky enough to have enjoyed my 'Aha, wine is good for something other than alcohol!' moment with a glass of Domaine Pichot Vouvray (slightly sweet white wine from France's Loire Valley). I promise that if you haven't had this moment yet, it is coming.

"Then came the experience that, more than anything else, has shaped the last ten years of my life. The musician I was dating had a gig in the north Georgia mountains at Crane Creek Vineyards. It was love at first sight – for me and the vines. With my handsome guy's music playing in the background and a glass of wine in my hand, I twirled around and caught fireflies between the grapes with the owner's children. It was pure magic. I knew right then and there that I had to have a vineyard in my life one day.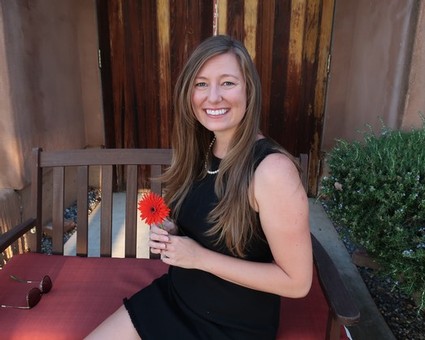 "Since my boyfriend was following his passion for music, it really bothered him that I didn't know what my passion was yet. He helped me realize that I could use my chemistry degree for more than promising children a volcano when they got potty trained – I could use it in the world of wine, which would help me get a vineyard in my life. So, I started doing one thing every day to prepare for a sustainable career in the wine industry, my new passion: I took a part-time job at a wine shop in a fancy grocery store. I attended industry tastings, worked a harvest at my favorite winery, and studied wine formally in graduate school. I even taught a study abroad wine course in Tuscany, and traveled to wine regions all over the world while pouring wine at a restaurant. My goal was to forge my own, unique path; tasting at every opportunity, and learning from others along the way.

"Today I have over 120,000 acres of vineyards in my life, and I am the director of a sustainable winegrowing program in the largest single winegrowing region in the U.S. Isn't it funny how life can give you what you want most after all?!"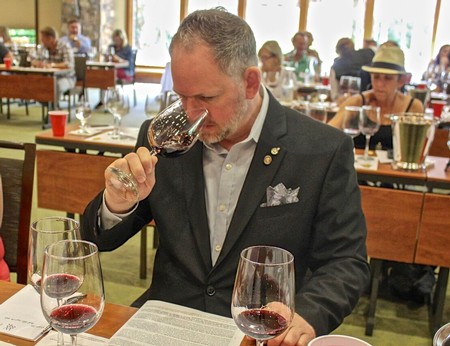 Scott Reesman AIS, CMS (sommelier at Wine & Roses Hotel's Towne House Restaurant):
"I grew up in a small town in Calaveras County, in an area that has since become part of what is known as the Sierra Foothills AVA. As the region has become more wine-centric, so have. I moved to Los Angeles in 1986 and began working in the restaurant business in 1987; but didn't get serious about wine until 2003, when I worked at KOI restaurant in West Hollywood. I was the bar manager, and my GM was a sommelier. I rented a room in his apartment for a short time. When we would finish work, we'd pop a bottle or two. He grew up in Napa Valley, and would tell me stories of the wines and different terroirs in the region. It got me exited about learning more, and it didn't hurt that we were drinking some of the great wines of Napa! I have to credit Mr. Andrew Spence for being my 'sommelier father.'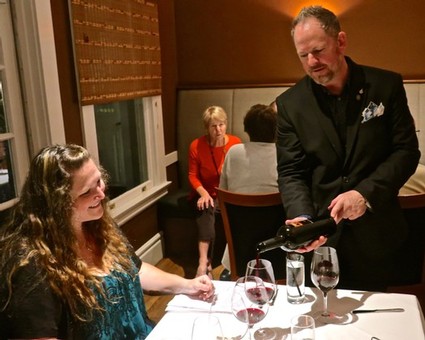 "I like to think of the projection of my wine career in terms of the great wines I have tried. One of the notable bottles that first got me hooked on wine was a 1999 Shafer Merlot from Napa Valley. I also remember wines like a 1997 Stag's Leap Wine Cellars Fay Vineyard Cabernet Sauvignon from Napa Valley, a 2000 Bonneau du Martray Corton-Charlemagne (a great white Burgundy from France), and a 1998 Joseph Roty Gevrey-Chambertin (red Burgundy from France). What opened my eyes to the Lodi region was a tasting of six Lodi Native wines in 2015, when I attended the Lodi SOMM Camp with other colleagues from across the U.S.
"Seeking to learn more about wine, I have become certified as a sommelier through Associazione Italiana Sommeliers, and am currently pursuing an Advanced Certification through the Court of Master Sommeliers; while also being a member of the North American Sommelier Association and serving as sommelier at Towne House Restaurant in Wine & Roses Hotel."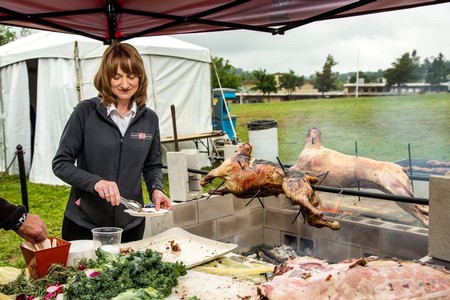 Tracey Berkner (co-proprietor of Restaurant Taste and Rest Hotel in Plymouth):
"When I was 22 years old, I attended my first Berkner family Thanksgiving where my future brother-in-law, Fred Scherrer (winemaker/owner of Sherrer Winery in Sonoma County, and brother of Mark Berkner, Ms. Berkner's chef/partner), opened a Riesling Kabinett from Germany. I had never tasted a German Riesling before, and was immediately star-struck – the clarity of the wine, the bright flavors, the never-ending finish! I don't recall the vintage or producer, but I remember asking him about the wine throughout the dinner. To this day we always share Riesling during the holiday family gatherings, along with Champagne.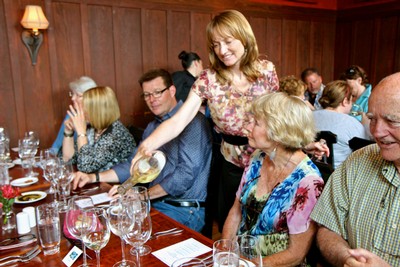 "From then on, I would always seek out different wines that I had never heard of. I took a food and wine pairing class at the California Culinary Academy a few years later, which further fueled my passion for wine. When we first moved to Amador County the number of wineries there was about 12; and now there are over 50. We began hosting winemaker dinners and wine education seminars for our curious guests. I love that every week I learn something new about wine. It never ends – I still get 'hooked on' wine every day!"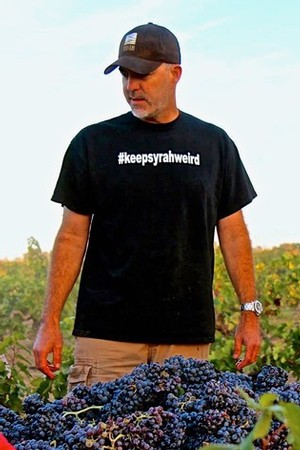 Ryan Sherman (winemaker/co-owner, Fields Family Wines):
"When I was a kid, our family entertained a lot. There were always people over at our house – my parents were very social. I don't really ever remember seeing much in the way of wine around other than a random carafe of Paul Masson or a bottle of Lancer's. Maybe indicative of the time, it was mostly just cocktails and beer, but a lot of great food and entertainment.

"My first significant job out of college is what really set me down the path towards wine and an appreciation for the culinary commingling of the two. During the late '90s and early 200s, I spent just over eight years in the pharmaceutical industry prior to the government crackdown on Pharma/Physician entertainment. I worked in our cardiovascular division, which was a very crowded field, competing against the likes of Merck and Pfizer. We were a smaller Swiss pharmaceutical company (Novartis). At that time, senior management had given me and my sales team nearly a carte blanche budget to court doctors in our Northern California market, which put me in direct contact with restaurants like The Kitchen in Sacramento and the French Laundry in Napa Valley.
"Of course this is where the doctors wanted to be, and I soon learned that these people were very much into their wines. As a way to stand out from other events/competitor companies, I would allow physicians attending these meetings to choose the wines for the evening, as long as they brought their peers. Of course they were happy to do this because it allowed them to puff up their chest and show off their wine knowledge to their cronies. And these guys really took advantage – indulging in the best Burgundy, Bordeaux and Napa wines – although at the time I had no clue what wines were being consumed, or how special they were.

"That's when I first met Randall Selland (chef/owner of The Kitchen), I believe we were the first Pharma company at the time to write a check and take over The Kitchen for an entire evening. I would love nothing more than to have a do-over on some of the amazing food and wine that were consumed in my younger days. It was at one of those dinners, when bottles of 1995 and 1997 Chateau Montelena Cabernet Sauvignon really made me stop and pay attention to what was in the glass. I still remember grabbing the bottle off the table and looking at it and trying to understand what it all (on the label) meant, and just going back to the glass time and time again.

"But of course, I didn't really go all in and become fully afflicted with the wine bug until 2004, when I met Russ Fields (Sherman's partner at Fields Family Wines). At that point, the rest of the story is entirely his fault."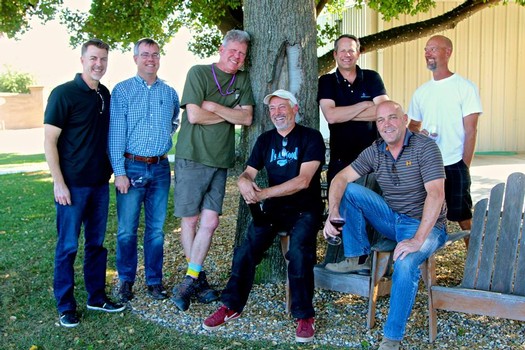 Comments