Letters from Lodi
An insightful and objective look at viticulture and winemaking from the Lodi
Appellation and the growers and vintners behind these crafts. Told from the
perspective of multi-award winning wine journalist, Randy Caparoso.

January 16, 2017 | Randy Caparoso
Tasting U.C. Davis and ZAP's new heritage Zinfandel clones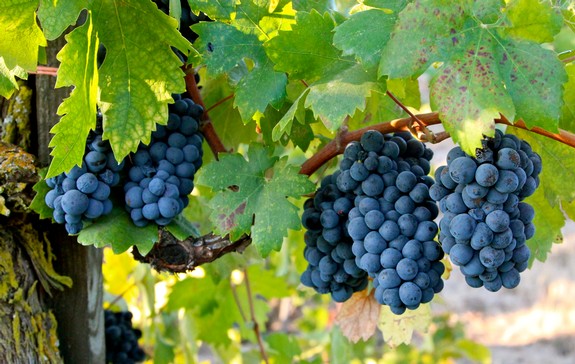 Since ZAP's (Zinfandel Advocates & Producers') big, yearly ZinEx (Zinfandel Experience) is just around the corner – taking place in San Francisco February 23-25, 2017 – it's as good a time as any to discuss one of the reasons why it exists.
ZAP was founded as a 501(c)(3) non-profit organization in 1991; at a time when Zinfandel as a red wine category was on the wane. During the 1980s California wineries had been dropping the varietal from their lines left and right, and a larger chunk of what existed in the fields were going into soft, fruity, pink colored White Zinfandel. If red wine drinkers weren't looking for Cabernet Sauvignon, they were asking for (gasp) Merlot (Pinot Noir hadn't quite clicked with mainstream consumers at that time).
But as it turns out, the fears of red Zinfandel producers were unfounded; and their pro-active strategy of banding together with like-minded consumers to form ZAP proved to be a boon for the grape. Market enthusiasm for the varietal caught fire once again. Heritage plantings – once in danger of being pulled out – eventually transitioned back to production of red, rather than pink, wine; in the Lodi Viticultural Area, as much as anywhere in California.
And so today, all is aright with the world – at least where Zinfandel is concerned.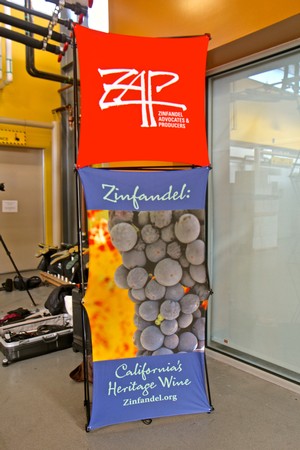 Funding from ZAP membership fees and events, however, also exist for another reason, with potentially Zinfandel-world shattering implications for the industry: to support an ongoing U.C. Davis research program called The Zinfandel Heritage Vineyard Project, initially spearheaded by Jim Wolpert and Mike Anderson at Davis' Department of Viticulture and Enology.
For well over 100 years, California growers and winemakers have been aware that Zinfandel as a grape exists in a largely unknown, unidentified variety of "selections." In the same field, for instance, a grower might plant a selection culled from another vineyard right next to existing selections; and the plants may bud out and ripen at different times of the seasons, cluster weights and berry sizes may vary, and resulting wines may have subtle differences in tannin structure, acid feel, or aromas and flavors (red cherry as opposed to raspberry, blackberry, or blueberry, or herbal, clove or black peppery notes as opposed to violet or rosemary blossom-like fragrances).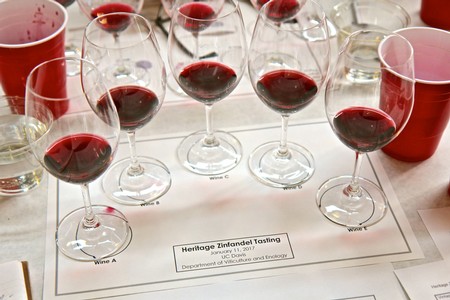 Producers of grapes like Pinot Noir, Cabernet Sauvignon, Sangiovese, Riesling and Chardonnay have always been aware of differences among selections within those respective varietal categories; and in fact, universities of oenology and viticulture all over the world, including at U.C. Davis, have made a full range of selections or clones available to growers for over half a century. But up until recently, not so much for Zinfandel.
In a recent report filed for ZAP, Wolpert and Anderson have written that by 1985, "It... became abundantly clear... that growers and vintners were unhappy with the certified Zinfandel selections available from FPS (U.C. Davis' Foundation Plant Services... consistent comments were that Zinfandel selections from U.C. Davis had large clusters and berries, were prone to bunch rot and had poor varietal character... well suited for making White Zinfandel but poorly suited to making a fine red wine."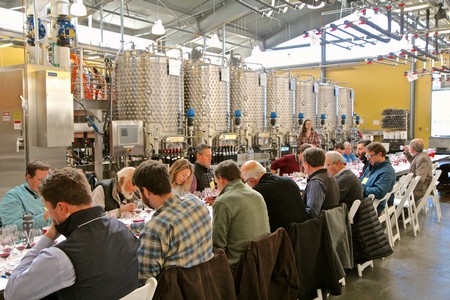 This concern gave rise to The Zinfandel Heritage Vineyard Project, implemented by U.C. Davis and supported by funding from ZAP.
Prior to a blind tasting of 5 Zinfandel selections produced in small lot trials in 2014, 2015 and 2016 taking place last week (January 11, 2016) at the U.C. Davis LEED Platinum Teaching & Research Winery, ZAP founder and past president Joel Peterson talked about the evolution of The Zinfandel Heritage Vineyard Project since 1995:
"Jim Wolpert and Mike Anderson went out and collected 90 interesting Zinfandel selections from all over the state, and planted them in the (U.C. Davis') Oakville station. Turned out that a good number of the selections collected had viruses, and so the first process was culling that number down – ultimately ending up with 20 selections that were completely virus-free. Studying cluster weights and other variables, it turned out that there wasn't a lot of variation among the selections – perhaps, as Jim theorized, because Zinfandel hasn't been here for a long time (California plantings of Zinfandel did not begin in earnest until the late 1850s/early 1860s)."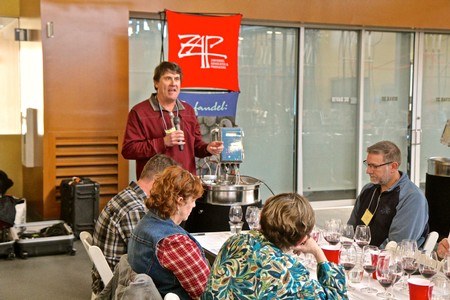 Despite the issue of the relatively brief time in which Zinfandel has had to mutate into significantly different clonal variants, Davis researchers have found slight variations among the selections in both organ morphology – shoot tips, leaf shapes, cluster sizes, berry counts, cluster density, maturation rates, etc. – and in aroma/flavor profiles. This is something growers have observed in the fields for over 100 years, and what we could also taste in the small lot trials last week at the U.C. Davis winery.
Last week's tasting involved 4 Zinfandel selections held favorable by the Davis researchers, plus one selection of a variant called Primitivo: a grape variety, sourced fairly recently from Apulia in Italy, found to be genetically identical to Zinfandel. Subsequently, FPS has released three clonal selections of Primitivo to the winegrowing industry in 1984 and 1994. Over the past 10 to 20 years, Primitivo has found strong favor among California growers for its positive traits; such as consistently dependable ripening and even sized, fairly loose, elongated clusters (the latter traits making Primitivo clones less prone to bunch rot, which is not an uncommon issue for Zinfandel).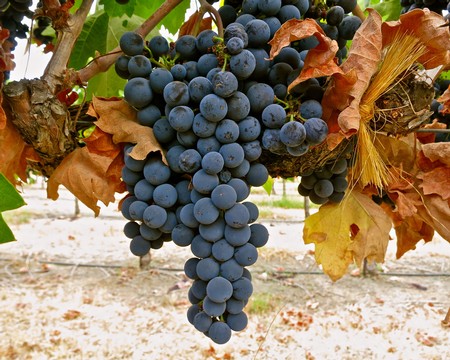 Nonetheless, the primary mission of both ZAP and The Zinfandel Heritage Project has been to disseminate virus-free Zinfandel clones with traits conducive to high quality wine from selections sourced from heritage plantings in California. As Peterson remarked, "Old vine Zinfandel vineyards will not exist forever... the goal of the project is to preserve selections with remarkable characteristics before they disappear forever." Rebecca Robinson, ZAP's Executive Director, also added last week, "Right now, we are actually looking at the results of the first 20 years of a 100-year project."
Although in 2009 19 separate Zinfandel selections identified as a result of this project were released to Foundation Plant Services – and subsequently made available to West Coast nurseries for sale to winegrowers – industry response has been slow on the uptake. As one plant nursery executive attending last week's tasting at Davis put it, "A lot of nurseries have not been big on growing stock of these esoteric clones, largely because of the uncertainty over the demand. Primitivo is still the most popular choice among today's growers. But if we don't get serious about getting this genetic diversity into our heritage clonal index programs, we may lose many of these selections."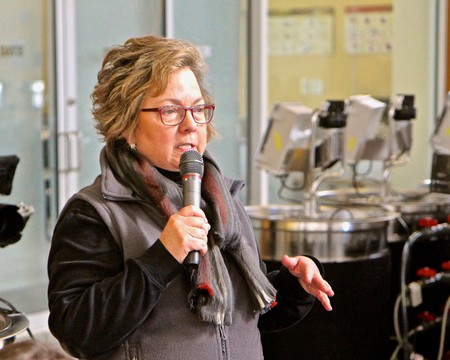 The four selections presented for tasting by Chik Brenneman – the U.C. Davis Winery Manager and Director of Winemaking – and his team included the following clones, listed by their Foundation Plant Services number and original vineyard associations, along with one of the FPS Primitivo selections:
• George Zeni FPS 26 Z (from an ancient vine planting in Mendocino Ridge)
• Teldeschi FPS 10 (Dry Creek Valley)
• Moore FPS 25 (Coombsville, Napa Valley)
• Lytton FPS 24 (Sonoma County)
• Primitivo (FPS number unidentified)
According to Brenneman, all the 2014, 2015 and 2016 samples presented were fermented in small steel tanks; none aged in oak, and all bottled under Stelvin screwcap. The plantings in U.C. Davis' Oakville station (all grafted on St. George rootstock) were picked at a target sugar reading of 24° Brix (in actuality, between 22° and 25°, and not necessarily on same days), and acidity and water adjustments were made (or not) as needed to maintain group consistency.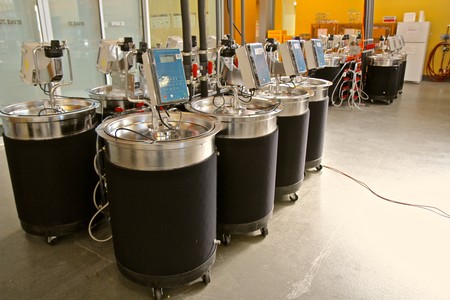 Small steel tanks used for Heritage Zinfandel fermentation in U.C. Davis Winery
As a result of our own sensory analysis, we found attractive, and therefore desirable, qualities among virtually all the Zinfandel clones selected for this blind tasted presentation; including in the Primitivo.
There were a good dozen and a half Zinfandel producers as well as U.C. Davis staff sitting down to evaluate the wine samples. No doubt, each person found his/her own set of differences. My own notes on the sensory qualities of the selections found in the three vintages:
George Zeni FPS 26 – Consistently the most tart edged (perception of acidity, in a very refreshing sense) of the selections; soft to moderate in tannin feel or phenolic structure; and also in contrast with the other selections, portraying an aroma/flavor profile pulling more towards the red/black cherry or raspberry fruit spectrum (i.e. less blackberry or plum)
Teldeschi FPS 10 – Consistently the deepest, darkest fruit profile – blackberry or black cherry – among the selections; enhanced by the most consistency in tannin content and phenolic feel, emphasizing dense, meaty qualities.
Moore FPS 25 – Notable consistency of balance in both acid and tannin – balance, or a middle-ground in palate feel, being a quality in itself – with multifaceted fruit spectrums, from red cherry to blackberry, and from lush, ripe fruit tones to flowery fragrances.
Lytton FPS 24 – One of the less floral selections, yet consistently bright and high toned in fruit aromas, combining black cherry with blackberry; also consistently "lush" in feel (always a desired Zinfandel trait), with even keeled sensations merging moderately tart acidity with firming tannin.
Primitivo FPS – Contrary to many assumptions (including our own) about Primitivo, this selection displayed a consistency of dark fruit (blackberry, plum) aromas; tannins tend to be moderate yet ample (giving a rounded feel), and acids bright enough to compliment fleshy, meaty, sometimes broad sensations.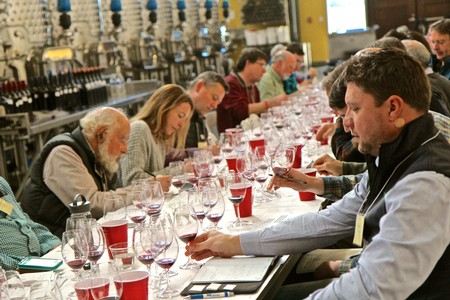 Brenneman and his team at U.C. Davis also supplied the following harvest dates, Brix and acidity readings for comparison; which if anything, demonstrates the earlier ripening pattern and slightly higher sugars of the Primitivo picks compared to that of the heritage Zinfandel clones: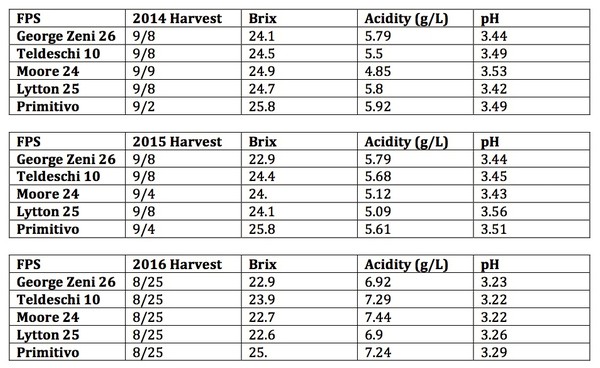 For more background information on protocols followed in The Zinfandel Heritage Vineyard, please visit this page on ZAP's Web site.
For deeper reading into the historic background of the four primary vineyard-identified Zinfandel FPS clones now available to growers, please visit this ZAP page.
And our congrats to Zinfandel Advocates & Producers and U.C. Davis for their invaluable contribution to the needs of growers and producers, and ultimately to the pleasures of Zinfandel lovers everywhere!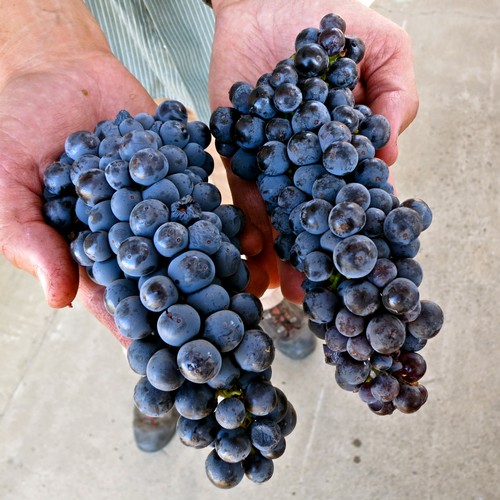 Comments