Letters from Lodi
An insightful and objective look at viticulture and winemaking from the Lodi
Appellation and the growers and vintners behind these crafts. Told from the
perspective of multi-award winning wine journalist, Randy Caparoso.

January 30, 2017 | Randy Caparoso
Lovin' wine in 2017 (or, we've come a long way, baby)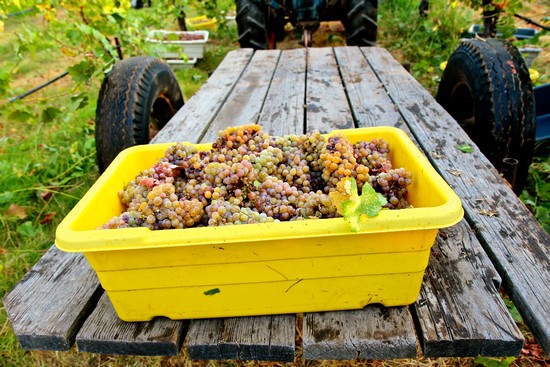 Here, at the start of 2017, it's customary for magazines, blogs and journalists to opine on what consumers will be drinking over the next year. A quick scroll through "the Google" uncovers some of these astute prognostications, such as...
• Cannonau – These are red wines made from the Grenache grape grown in Sardinia (i.e. Cannonau di Sardegna). If you haven't yet even noticed this wine in your average retail store, that's because it's not there. Cannonau may be obscure, but in recent years the few artisanal bottlings of Grenache coming out of Lodi have been absolutely outstanding; proven Best of Class (out of the entire country, no less) winners. So while waiting around for a Cannonau epiphany, you just may want to settle with equally inspiring Lodi Grenache.
• Petite Sirah – This prediction makes sense. Retailers, wineries and growers alike have been reporting an upswing in interest in this grape (also known as Durif) in recent years; and there's no reason not to expect that to continue in 2017.
• More red wine blends – Another markedly growing wine category over the past three years, which also makes sense. Why drink straight varietal wines (i.e. wines made primarily from one grape) when a combination of grapes can produce something more interesting, often funner? Re, for one, Michael David's most recent, award winning iteration of Freakshow (a blend of Syrah and a kitchen-sink of other Lodi grown grapes).
• "Affordable bubblies" – Who doesn't love an $8 or $12 sparkler? So what if it's not quite "French" – more bang for the buck! Which brings up the question: Why aren't there more sparkling wines produced by Lodi's artisanal wineries? Lodi certainly grows tons of grapes for sparkling wine producers throughout the state.
• "Any Greek wine other than Retsina" – The best contemporary style Greek varietal wines of today may be unpronounceable (Assyrtiko, Xinomavro, Agiorgitiko, Malagousia, etc.), but are absolutely delicious. Lodi growers, in fact, should probably take notice. Our climate is similar in many ways to Greece's coastal and island Mediterranean conditions. Could Greek grapes be another way for the Lodi Viticultural Area to differentiate itself? Why not?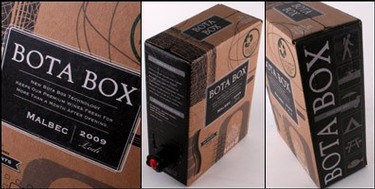 • "Good wine from cans" – This prediction seems to come up once every 10 or so years. Sure, wine is basically a beverage; but even cheap wines taste better out of half-decent wine glasses. C'est la vie.
• "Better wine from boxes" – There will always be that element among consumers for whom price (and quantity) trumps all. Hence the slow yet steady growth of wine packaged in 3-liter boxes or Tetra Paks. Might as well make them better (preferably, with Lodi grown grapes)!
In any case, these random speculations and thoughts also pretty much illustrate this observation: Not much will change in 2017 where consumer preferences are concerned. Cannonau, alas, will not become the next Merlot any time soon, and it will take a few more years (best case scenario) before Assytiko becomes becomes as common as Sauvignon Blanc, let alone Albariño. One can hope; but hey, even White Zinfandel started off as an obscure "experimental" wine, around the time when Spiro Agnew was decrying "nattering nabobs of negativism."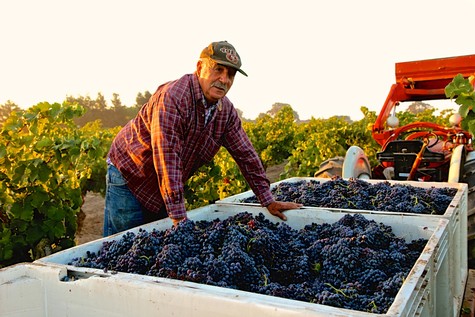 Furthermore, while in 2017 Americans will continue to buy, and appreciate, imported wines (currently about 31% of wine sales in U.S.), the vast majority of wine consumed in the U.S. will still be those grown and produced in California (over 61%); as it has pretty much, over the past 40, 50 years.
And as it has been the case since the early 1980s – when sales of generic "jug" wines began taking a precipitous drop – varietal wines packaged in 750 ML. bottles will remain the biggest sellers in the U.S.; led primarily by the following categories, according to latest figures (September 2016) compiled by Statista: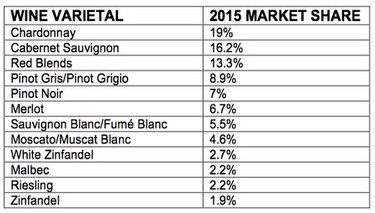 Another factor that has held steady for going on 50 years: Women will continue to purchase, and consume, more wine than men (a difference of 57% vs. 43%, according to Nielsen Spectra, 2016, re winebusiness.com).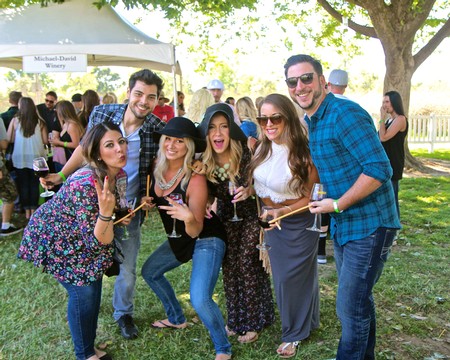 But lest you think everything remains exactly the same in 2017, consider this factor emerging only within the past two years: The largest segment of wine consumers in the U.S. is now Millennial (at 36%), followed by the steadily shrinking crowd of Baby Boomers (at 34%; according to Gillespie, 2016). Wineries who maintain tasting rooms have certainly noticed this trend: Their single largest group of buyers now tend to be between the ages of 22 and 39, skewing more towards the 30-somethings. (FYI, the youngest Boomers are now in their early 50s).
One of our favorite ways of parsing the state of the California wine industry has always been to look at what is actually out there in the fields. It always takes a few years, of course, for growers to make adjustments according to winery and market needs; but grape acreage continues to be a good barometer of what's trending in the American market.
Compare, for instance, California's leading grape varieties as of 2015 (according to the California Department of Food & Agriculture) with what was in the ground in 1971 (archived figures from California Crop & Livestock Reporting Service):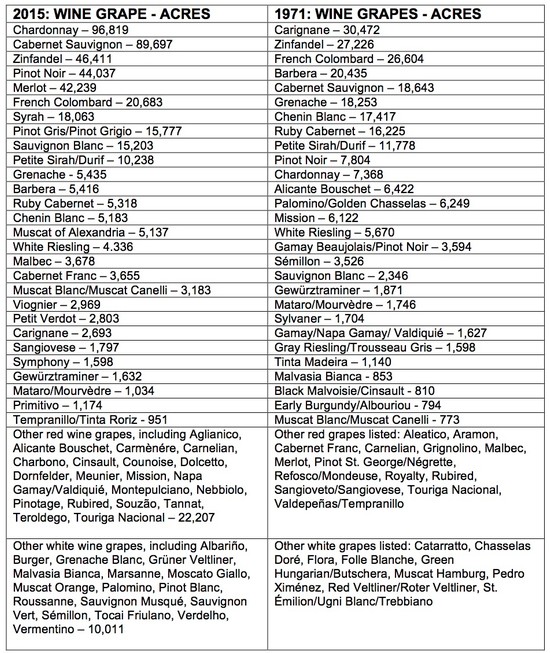 A few thoughts on the difference between 2015 and 1971 California plantings:
• We've come a long way, baby!
• In 1971, California vineyards were dominated by grapes utilized primarily to produce generic wines like "Burgundy" (blends of Carignane and Zinfandel with Barbera, Petite Sirah, Ruby Cabernet, Alicante Bouschet, etc.) and "Chablis" (lots of French Colombard and Chenin Blanc).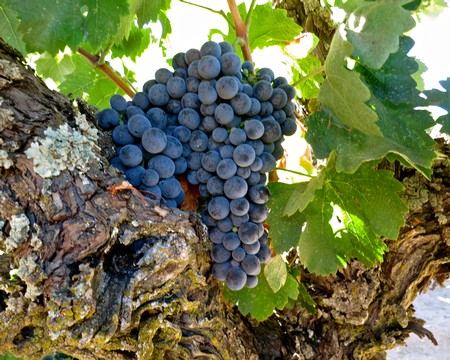 ​
• Therefore, in 1971, appreciation of ultra-premium wine grapes such as Pinot Noir (just 7,804 acres planted) and Chardonnay (7,368 acres) was in its infancy. Classic grapes like Merlot (just 426 acres), Cabernet Franc (156 acres), Malbec (94 acres), and Petit Verdot (unlisted in 1971) were unknown except to less than a handful of pioneering producers (particularly Louis Martini, Beaulieu and Sterling). As popular as they are today, interest in white wine varieties like Pinot Gris/Pinot Grigio and Viognier was zilch, nada, 45 years ago.
• In the 1970s, the few plantings of grapes like Sangiovese (listed as "Sangioveto") and Tempranillo (called Valdepeñas) were not bottled as varietals; but rather, used in generic or fortified wine production.
• Notice no Syrah listed in 1971? There were, in fact, stray plantings of this grape in Mendocino and Napa Valley – although usually sold as Petite Sirah – but it would not be until the mid-1970s that producers such as Joseph Phelps and Estrella River began to cultivate, then bottle, the first California Syrahs as a separate varietal.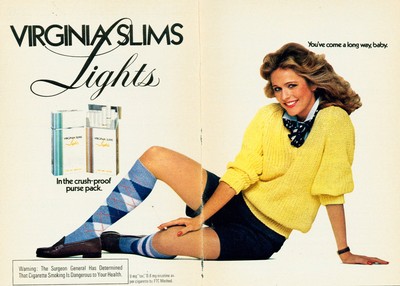 • Also in the 1960s and '70s, fairly popular, easy drinking, Beaujolais style red wines were made from grapes sold as Napa Gamay and Gamay Beaujolais. Neither grape, however, was related to the authentic Gamay Noir of France's Beaujolais region. These wines have gone out of fashion, although a handful of producers still grow and bottle first rate Napa Gamay under its true name, Valdiguié (in the late '60s "Gamay Beaujolais" was correctly identified as a variant of Pinot Noir, the nomenclature phased out soon after).
• The wine grape industry wasn't all that "backwards" five decades ago. Growers and producers recognized the high quality of the grapes they cultivated, even if many of those varieties are not as respected today. As it were, many of these grapes widely planted in the 1970s – such as Barbera, Mataro/Mourvèdre, Carignane, Alicante Bouschet and Black Malvoisie (the latter, recently "rediscovered" under its true name, Cinsaut) – are very much back in the good graces of many of today's aficionados (albeit a minority) of serious red wines.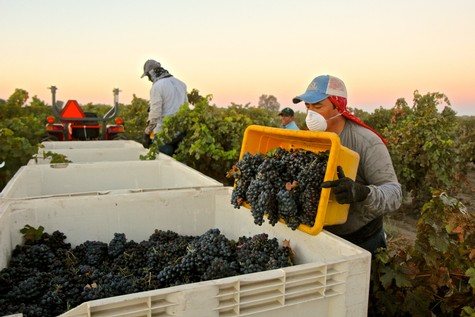 • The Mission grape – originally introduced to California by the Franciscan missionaries in the late 1700s and early 1800s – is making a comeback as both a fortified sweet red (called Angelica) and deliciously light, refreshing red wine in the Sierra Foothills. Meagerly planted Pinot St. George/Négrette and Trousseau Gris (called Gray Riesling in the '70s) have nonetheless become hip among the wine cognoscenti. Even the once-ubiquitous Chenin Blanc and Colombard grapes are currently making something of a comeback among the "cool kid" wine connoisseurs. Particularly those Millennials.
In other words, not only are some of these old fashioned grapes suddenly reviving the respect and interest of a modest number of growers and producers, they are definitely catching on with many a hipster wine lover here in 2017.
So here's the scoop: Like other historic California wine regions, Lodi went through that phase during the 1970s and '80s of pulling up a lot of the "less desirable" grapes. Out went the Colombard and just about all the Chenin Blanc; and in went the Chardonnay, Cabernet Sauvignon, Merlot, Pinot Noir, Syrah, Pinot Gris/Pinot Grigio, Sauvignon Blanc, and other grapes that better met growing market demand.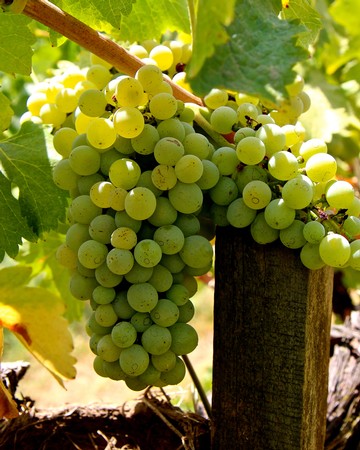 But unlike other wine regions, Lodi never put all its eggs in a shrinking basket. Instead, Lodi growers retained a large pool of cultivars; keeping, for instance, a good amount of Barbera, Grenache, Carignane, Alicante Bouschet and, of course, Zinfandel; while expanding even further with dozens more. Ergo: Spanish grapes like Tempranillo, Graciano and Albariño; Mediterranean varieties like Piquepoul, Vermentino and Verdelho; exotic grapes like Pinotage, Torrontés and Aglianico; and even German varieties like Kerner, Bacchus and Zweigelt.
Why? Because Lodi's mild Mediterranean climate permits just about anything; and because there is a large enough segment of the production industry that can make good use of grapes other than the usual Chardonnay, Cabernet Sauvignon, Merlot, Pinot Noir, etc.
Lodi, in other words, is in a driver's seat where wine consumers demanding more choices are concerned. Lodi is not the only California wine region that has retained, or expanded, its diversity of wine grapes; but it is by far the largest. Many of the young, hipster wine consumers may not quite be cognizant of that fact; but chances are they will be... soon enough!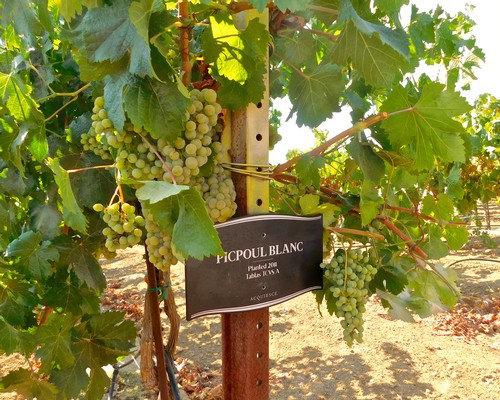 Comments