Letters from Lodi
An insightful and objective look at viticulture and winemaking from the Lodi
Appellation and the growers and vintners behind these crafts. Told from the
perspective of multi-award winning wine journalist, Randy Caparoso.

January 12, 2017 | Randy Caparoso
McCay Cellars releases first Rous Vineyard plus newly "discovered" Zinfandel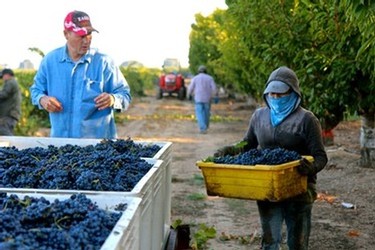 It's big news when a handcraft, artisanal style Zinfandel specialist produces, for the first time, a wine from Rous Vineyard, owned and farmed by Craig Rous. If there were, say, just four or five Zinfandel vineyards in the Lodi Viticultural Area that might be considered grand crus – the "best of the best" (albeit unofficially), based upon a conclusive history of excellence – Rous Vineyard would be one of them. The 10-acre Rous Vineyard was planted in 1909 on St. George rootstock; on the east side of Lodi's Mokelumne River Viticultural Area, where piles of sandy loam are the deepest and sandiest in the appellation.
But perhaps even more exciting is the release of a McCay Cellars Zinfandel from Bonotto Vineyard. Never heard of it? Join the crowd. For virtually its entire life (planted on St. George rootstock in the early 1940s by the late Richard Bonotto) Bonotto Vineyard's fruit went to giant sized wineries like E. & J. Gallo. 4th generation Lodi grower Vince Bonotto still cultivates this family heirloom – located on the west side of Lodi's Mokelumne River AVA, just south of W. Sargent Rd. – and consented to allow Mike McCay to produce wine from it for the first time in the 2014 vintage.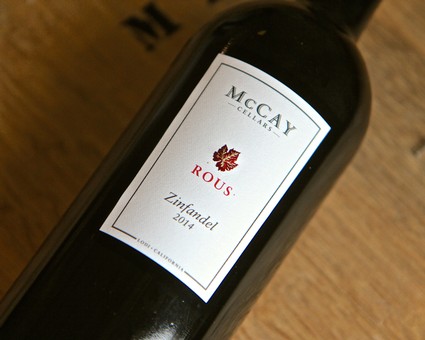 Mr. McCay has always described finding special Lodi vineyards, where grapes have traditionally been "buried" in the gigantic tanks of big producers, as like "like walking through ancient ruins in Rome, finding buried treasure. The region is filled with vineyards that are hidden gems – heritage plantings, many of them over 75 or 100 years old...
"Every year I am finding another 'new' vineyard or two, which have actually been around forever. Often it's the case of a new generation taking over, who want to see their family properties finally get the credit they deserve. As winemakers, step 1 for us has been identifying these overlooked vineyards. Step 2 has been learning each site's personality, what they respond to... Our usual protocol, utilizing native yeast fermentation and very little new oak, helps us clarify each vineyard's unique, underqppreciated personality."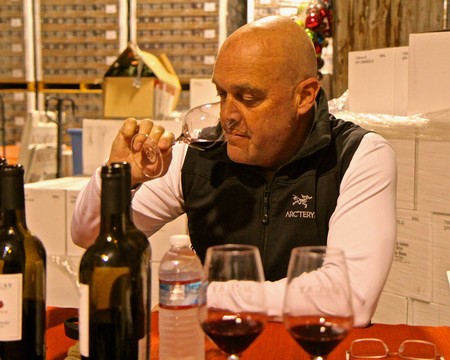 The 2014 McCay Rous Vineyard Lodi Zinfandel ($32) ) is a deeply pigmented, luxuriously textured red with a nose that expresses a full spectrum of the grape's varietal character – black (plum and blackberry), red (black cherry) and blueberry fruit, with distinctive, flowery qualities – and fills the mouth without tasting heavy or cumbersome, and neither dry with tannin nor sweet with excess fruitiness. Craig Rous took one sniff of the wine and said, "It is very distinctively 'Rous' with its floral nose, which I think as being very violet-like – there is no other vineyard in Lodi that has this quality, at least not as intensely."
Mr. McCay remarks, "Another close friend, who has managed vineyards for Gallo, tasted the Rous and said, 'this is the way Zinfandel is supposed to taste,' with its multifaceted aromas and intense flavors, without being overpowering. In 2014 the vines produced barely 2.5 tons/acre. It could have qualified for our Lodi Native program (i.e. native yeast fermented, and absolutely nothing added in terms of acidification, or water to lower alcohol). It took well over 3 weeks to ferment from start to finish (including 1 week cold soak; i.e. juice steeping on skins in a room too cold for fermentation to start, following destemming), and ended up at just above 14% alcohol."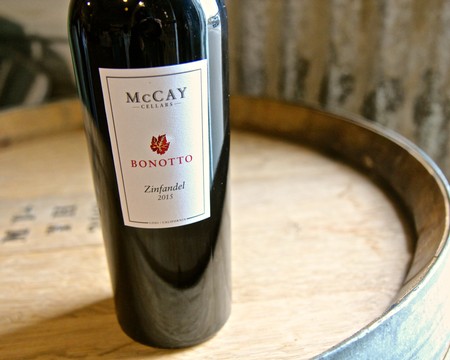 The 2014 McCay Bonotto Vineyard Lodi Zinfandel ($32), by contrast, shows less of the high toned, floral quality of the 2014 Rous Vineyard, but more of the deeper, darker toned fruit aroma and structure, with a subtle, organic earthiness seeping through broad, velvety, round texturing and almost date-like intensity of flavor. In another sense, the difference between McCay's 2014 Rous and 2014 Bonotto is typical of differences often found between east side and west side Lodi Zinfandels: east side Zinfandels tending to be brighter, with zippier acidity; and west side Zinfandels tending to be rounder, plusher, with earthy undertones.
Says Mr. McCay, "As far as winemaking is concerned, we followed the same protocols – native yeast fermentation, 1 week cold soak, although unlike the Rous, the Bonotto took 5, almost 6 days to start fermentation on its own after coming out of the cold room. Like the Rous, the Bonotto is very elegant, well balanced, just 14.1% alcohol. You end up with an equally intense Zinfandel, yet with a completely different flavor profile."
And that, dear readers, is the beauty of Lodi grown Zinfandels – now that they are finally allowed to stand on their own, and produced in a low intervention style focused more on vineyard expression than brand style or arbitrary varietal expectations!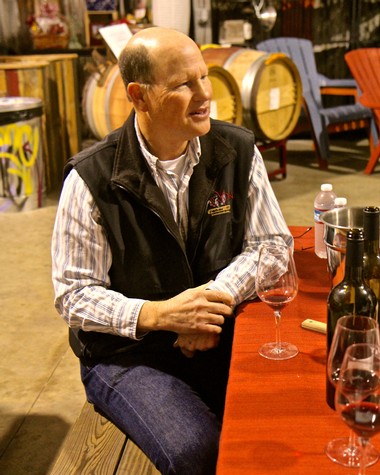 Comments