Letters from Lodi
An insightful and objective look at viticulture and winemaking from the Lodi
Appellation and the growers and vintners behind these crafts. Told from the
perspective of multi-award winning wine journalist, Randy Caparoso.

January 21, 2017 | Randy Caparoso
Lodi hauls in Best of Class, Gold & Double Gold at San Francisco Chronicle judging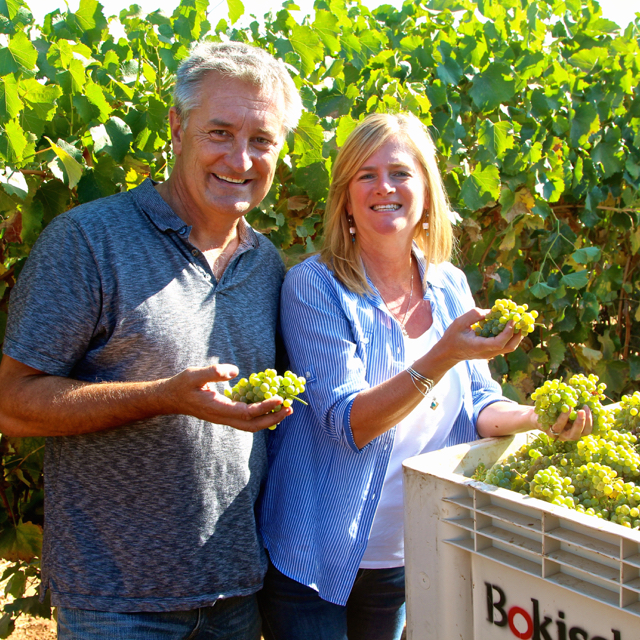 Once again, during the second week of January, the San Francisco Chronicle gathered some of the country's top wine professionals to adjudicate the annual San Francisco Chronicle Wine Competition; proudly billed as the largest judging of American wines in the world.
And they mean America: For the 2017 judging, some 7,000 entries were submitted by wineries located in 28 states across the country. Mostly from California, of course, including a modest percentage from Lodi. But make no mistake, California appellations weren't the only Gold and Double Gold winning wine regions: states like Washington, Oregon, Texas, Arizona, New York, North Carolina and Illinois all reaped their share of hardware, relative to their number of entries. Terrific wine, it seems, is made everywhere these days.
Nonetheless, the lion's share of medals were awarded to California wineries; including no less than 245 medals garnered by wines grown in the Lodi Viticultural Area (please note: since many wineries outside the region source grapes from Lodi, not all the award winning Lodi wines were produced by Lodi-based wineries).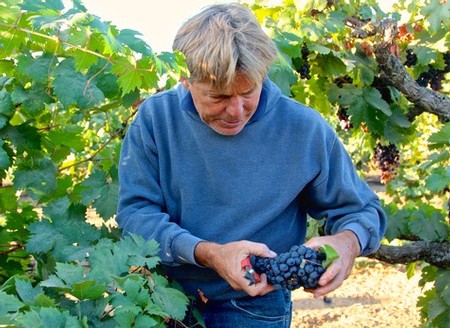 Who were the 63 judges? According to the San Francisco Chronicle, they included distinguished members of the wine industry (winemakers and growers), education field (particularly university instructors), media (print journalists, bloggers, television, etc.), retail stores, and restaurant and hospitality professionals. Some of Lodi's finest were present and accounted for; including former Lodi Winegrape Commission Executive Director (and current Lodi City Council member) Mark Chandler, Van Ruiten Family Vineyards winemaker John Giannini, and Jessie's Grove owner/grower/winemaker Greg Burns.
The judging was held over three days at the Cloverdale Citrus Fairgrounds in Sonoma County. Don't ask how they did it without developing carpal tunnel syndrome of the mouth, but judges were tasked with tasting over 100 wines a day to select wines, divided by varietals and subcategories based upon price ranges.
Per the tradition of California wine judging, the top rated wines were awarded Bronze, Silver, Gold or "Double Gold" (equivalent to a unanimous rating by all members of a panel) medals. Only 7 entries (out of the 7,000 total) were honored with prestigious Sweepstake Awards.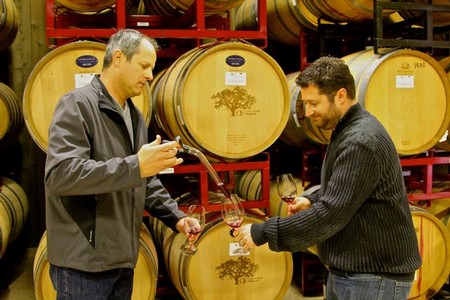 In 2017, no less than 8 Lodi grown wines merited Best of Class honors; meaning, they were judged to be the single best wines, period, in their respective categories.
10 Lodi grown wines earned lofty Double Gold medals (it is difficult to get an entire panel of judges to agree 100% on Gold medal winners); and a total of 40 Lodi wines earned Golds – great achievements, considering the huge number of entries!
For a complete listing of the 2017 San Francisco Chronicle medal winners, please visit this page on winejudging.com.
Kudos and congratulations to all the producers of Lodi grown wines, including the following top medalists, listed along with their respective categories (in parenthesis):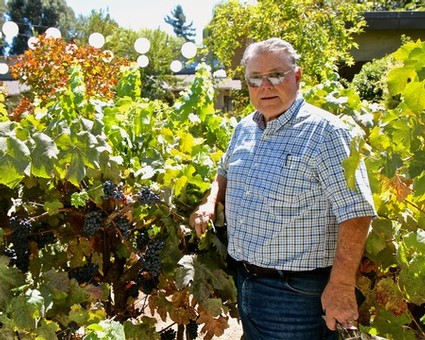 BEST OF CLASS WINNERS
2015 Bokisch Vineyards, Terra Alta Vineyard Clements Hills-Lodi Albariño (Muscat/Albariño/Chenin Blanc)
2014 Bokisch Vineyards, Lodi Tempranillo (Tempranillo $24.99 or less)
2013 Jessie's Grove, Lodi Ancient Vine Carignane (Carignane)
2014 Loma Prieta, Lodi Petite Sirah (Petite Sirah $33 or more)
2015 Macchia, Mischievous Lodi Zinfandel (Zinfandel,$20.00-$23.99)
2014 Oak Farm, Lodi Petit Verdot (Petit Verdot)
2014 OZV (by Oak Ridge), Lodi Zinfandel (Zinfandel $14.99 or less)
2014 Zynthesis, Lodi Zinfandel (Zinfandel $15.00-$19.99)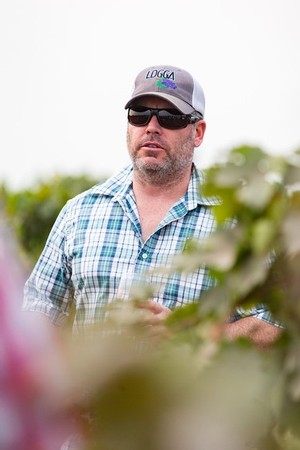 DOUBLE GOLD
2014 Inkblot (by Michael David), Lodi Petit Verdot (Petit Verdot)
2014 Klinker Brick, Farrah Mokelumne River-Lodi Syrah (Syrah/Shiraz $24.99 or less)
2015 Main & Geary (by BevMo!), Lodi Petite Sirah (Petite Sirah $24.99 or less)
2014 Mettler Family, Lodi Cabernet Sauvignon (Cabernet Sauvignon $23.00-$26.99)
2014 Mikami, Lodi Zinfandel (Zinfandel $36.00-$39.99)
2014 Noble Vines (by Delicato Family Vineayrds), Lodi Merlot (Merlot $19.99 or less)
2014 Oak Farm, Lodi Barbera (Barbera $20.00 or more)
2012 Reed Cellars, Lodi Tempranillo (Tempranillo $25.00 or more)
2014 Rippey Family, Lodi Petite Sirah (Petite Sirah $24.99 or less)
2014 Zin-Phomaniac, Lodi Zinfandel (Zinfandel $14.99 or less)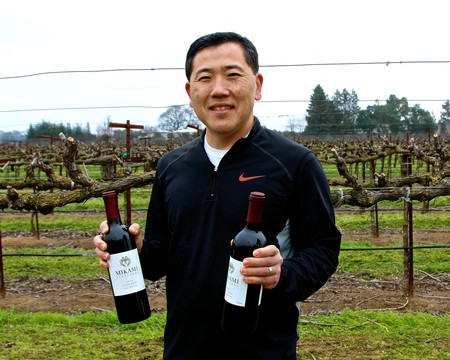 GOLD
2015 Acquiesce, Mokelumne River-Lodi Viognier (Viognier)
2014 Bokisch, Terra Alta Vineyard Clements Hills-Lodi Garnacha (Grenache $22 or more)
2014 Campus Oaks, Lodi Cabernet Sauvignon (Cabernet Sauvignon $10.00-$14.99)
2013 Creekview, Lodi Cabernet Sauvignon (Cabernet Sauvignon $27.00-$30.99)
2015 Drawbridge, Lodi Cabernet Sauvignon (Cabernet Sauvignon $10.00-$14.99)
2015 Fields Family, Mokelumne River-Lodi Tempranillo (Tempranillo $25.00 or more)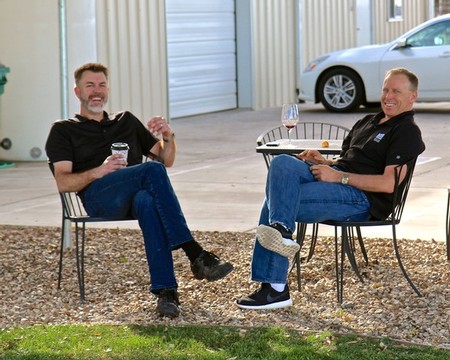 2014 Freakshow (by Michael David), Lodi Cabernet Sauvignon (Cabernet Sauvignon $19.00-$22.99)
2014 Freakshow (by Michael David), Lodi Red Wine Blend (Syrah Dominant Blends)
2014 Harney Lane, Mokelumne River-Lodi Petite Sirah (Petite Sirah $25.00-$28.99)
2014 Harney Lane, Mokelumne River-Lodi Zinfandel ($24.00-$27.99)
2015 Hybrid (by Peltier), Lodi Chardonnay (Chardonnay $10.00-$13.99)
2014 Inkblot (by Michael David), Lodi Cabernet Franc (Cabernet Franc $25.00 or more)
2015 Ironstone, Obsession Mokelumne River-Lodi Symphony (White Blends $19.99 or less)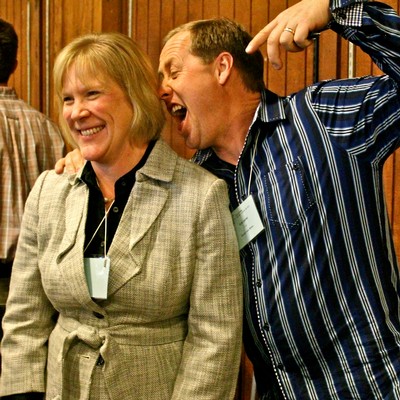 2015 Jeff Runquist, Liberty Oaks Vineyard Jahant-Lodi Tempranillo ($25.00 or more)
2013 Jessie's Grove, Lodi Petite Sirah (Petite Sirah $29.00-$32.99)
2014 Judd's Hill, Lodi Zinfandel (Zinfandel $32.00-$35.99)
2014 Klinker Brick, Mokelumne River-Lodi Cabernet Sauvignon (Cabernet Sauvignon $19.00-$22.99)
NV Lone Dove, Lodi Blanc de Blancs (Blanc de Blancs)
2015 Macchia, Meticulous Lodi Primitivo (Primitivo)
2015 Macchia, Outrageous Noma Ranch Lodi Zinfandel (Zinfandel $24.00-$27.99)
2015 McCay, Lodi Rosé (Dry Rosé/Blush)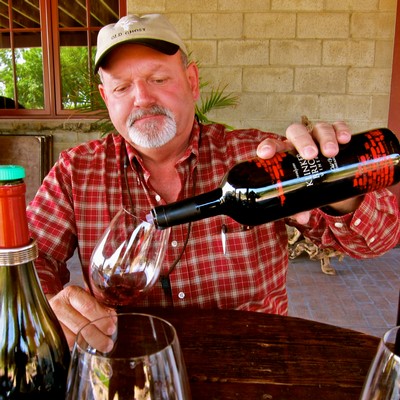 2013 McCay, Jupiter Lodi Zinfandel (Zinfandel $28.00-$31.99)
2014 Ménage à Trois, Lodi Zinfandel (Zinfandel $14.99 or less)
2015 Michael David, Lodi Ancient Vine Cinsault (Other Red Varietals)
2014 Klinker Brick, Old Ghost Mokelumne River-Lodi Zinfandel (Zinfandel $36.00-$39.99)
2014 Peltier, Black Diamond Lodi Zinfandel (Zinfandel $24.00-$27.99)
2013 Rapture (by Michael David), Lodi Cabernet Sauvignon (Cabernet Sauvignon $59.00-$62.99)
2011 Reed Cellars, Lodi Cabernet Sauvignon (Cabernet Sauvignon $27.00-$30.99)
2015 Robert Lauchland, Mokelumne River-Lodi White Field Blend (White Blends $19.99 or less)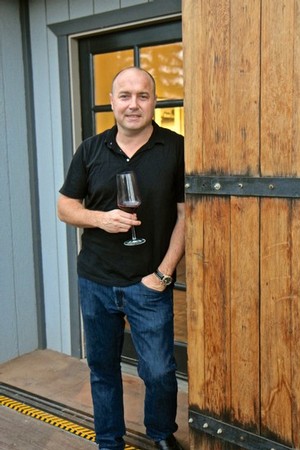 2013 Scotto Family, Lodi Cabernet Sauvignon (Cabernet Sauvignon $10.00-$14.99)
2015 Scotto Family, Lodi Dry Sangiovese Rosé (Dry Rosé/Blush)
2014 Serendipity, Lodi Blanc de Blancs (Blanc de Blancs)
2015 St. Amant, Marian's Vineyard Lodi Zinfandel (Zinfandel $24.00-$27.99)
2014 St. Jorge, Mokelumne River-Lodi Souzão (Other Red Varietals)
2015 SVI (by Sunland Vintage), Lodi Tempranillo (Tempranillo $25 or more)
2013 The Lucas, Lodi Chardonnay (Chardonnay $34.00-$37.99)
2015 Van Ruiten Family, Lodi Pinot Grigio (Pinot Gris/Pinot Grigio $9.99 or less)
2014 Vino Vargas, Clements Hills-Lodi Toro Tinto Tempranillo (Tempranillo $25.00 or more)
2014 Whiplash, Lodi Zinfandel (Zinfandel $14.99 or less)
2014 Zinderella, Mokelumne River-Lodi Zinfandel (Zinfandel $20.00-$23.99)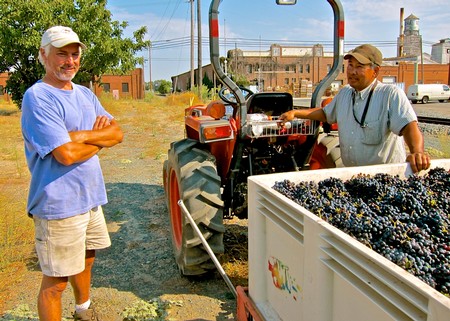 Comments