Letters from Lodi
An insightful and objective look at viticulture and winemaking from the Lodi
Appellation and the growers and vintners behind these crafts. Told from the
perspective of multi-award winning wine journalist, Randy Caparoso.

January 18, 2017 | Randy Caparoso
Dress your ritziest to win while enjoying Lodi's 2017 Wine & Chocolate Weekend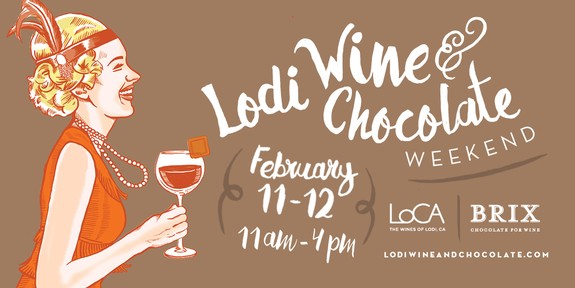 Can anything be as much fun, or anyone look as smashing, as, say, a Lady Mary, Edith or Rose during their glorious flapper era? Why not you?
Which is why, for Lodi's 20th Annual Wine & Chocolate Weekend – February 11 & 12, 2017 (11 AM-4 PM) – our suggested theme, for you and our wineries, is "putting on the Ritz," in the Roaring '20s spirit of free-flowing fashion. We invite you to get out, dressed up to the nines, and go ALL out, which will make your experience of Lodi's lusciously fresh, fruit forward wines, matched with plenty of chocolaty delicacies (and not just sweets!) at each stop, all the more memorable!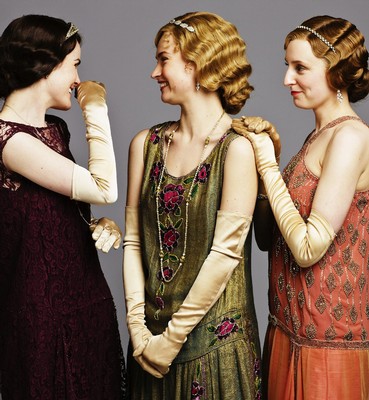 You won't, mind you, need to know any secret speakeasy passwords as you travel between the 50-plus Lodi region wineries opening their doors to Valentine spirited wine and food lovers all during this weekend. You can bet that the wineries will be decked out – some of them with floors cleared for live music and dancing.
Oh, and of course: there will be a costume contest running on Instagram throughout the weekend. To enter, all you'll need do is snap a shot of yourself and your sweetheart or posse, and upload to Instagram with the tag @Lodi_Wine, hashtag #LodiWineandChocolate by the end of the weekend. We'll choose a winner (announced Monday, February 13), and the lucky one will receive a grand prize package bursting with Lodi Wine Country goodies.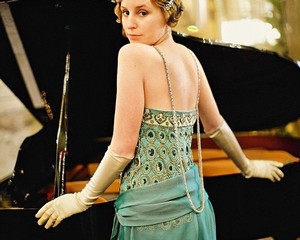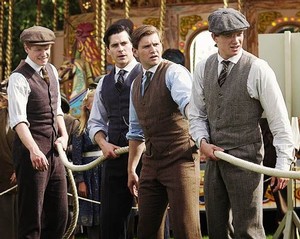 May the best dressed WIN!
And of course, as part of our long-running tradition, you can also win by discovering a "Golden Ticket" in the complimentary chocolate treat you get when signing up to receive your Wine & Chocolate Weekend wine glass.
For a full list of participating wineries (plus guidelines and restrictions on limos and bus transportation) please visit this page on our Lodi Wine & Chocolate site. Visit this page to purchase Lodi Wine & Chocolate Weekend tickets online.
Some favorite photo-memories of Lodi Wine & Chocolate Weekends past: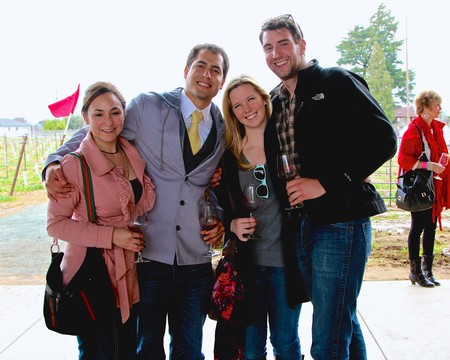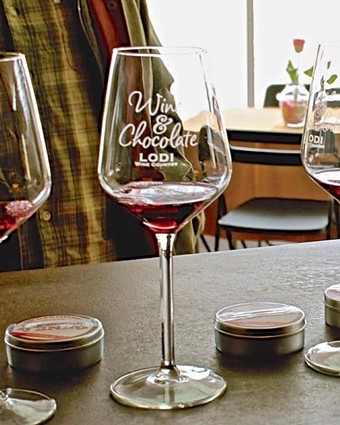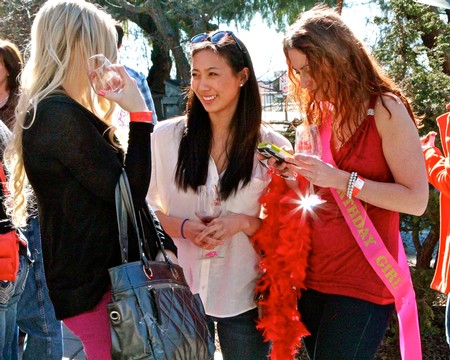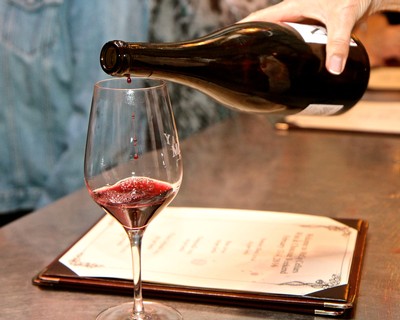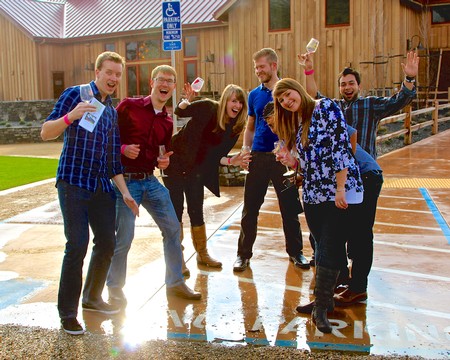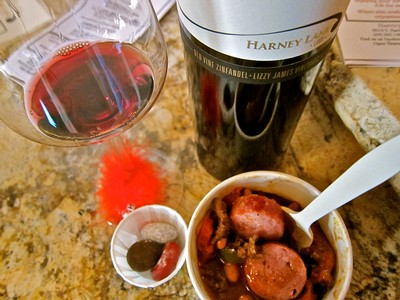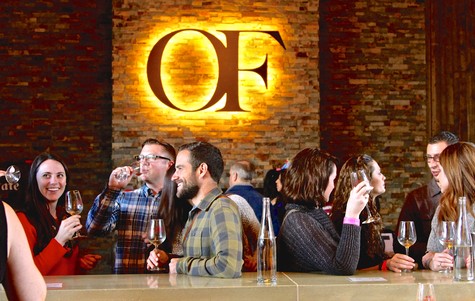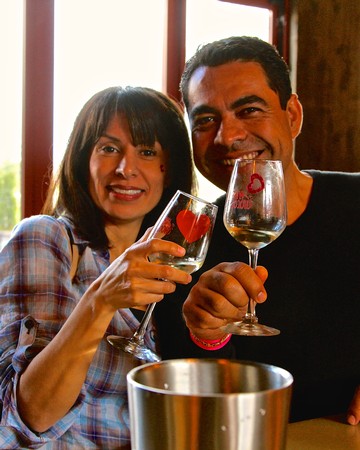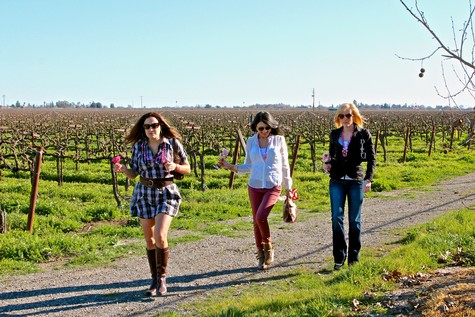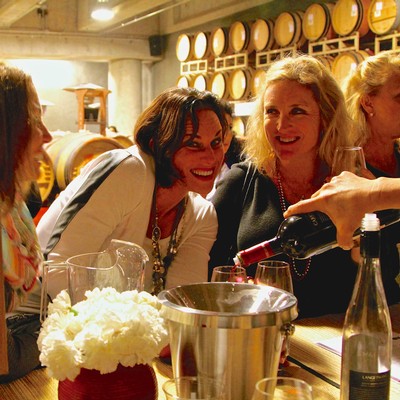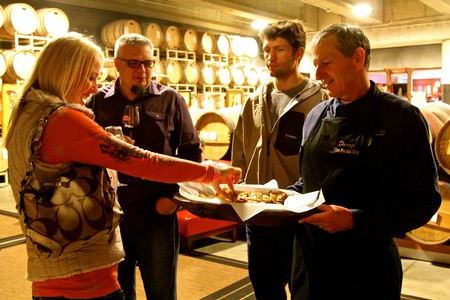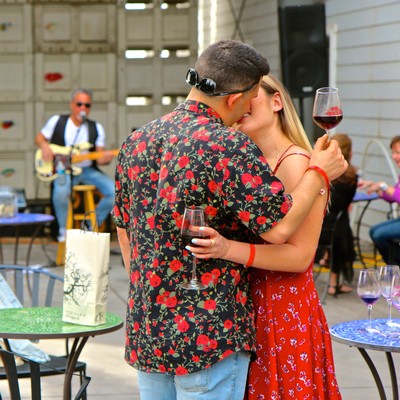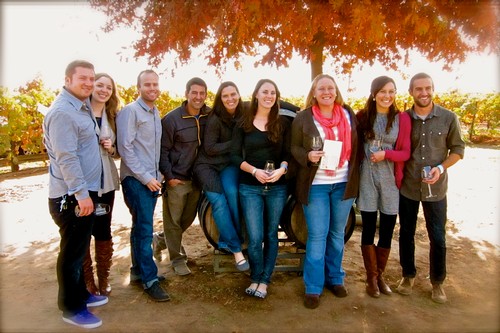 Comments