Letters from Lodi
An insightful and objective look at viticulture and winemaking from the Lodi
Appellation and the growers and vintners behind these crafts. Told from the
perspective of multi-award winning wine journalist, Randy Caparoso.

January 24, 2017 | Randy Caparoso
Lodi earns gold and double golds in Florida "best of best" competition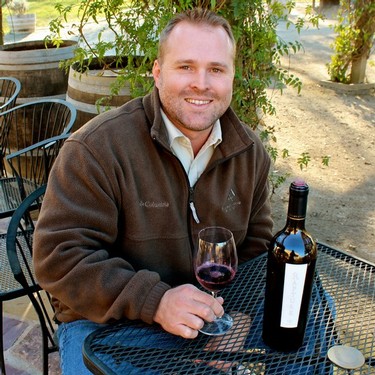 There are wine competitions, and there are wine competitions. Then there is the American Fine Wine Competition, co-founded in 2007 by Shari Gherman with Monty and Sara Preiser.
This past September (2016) Gherman and the Preisers spent a day and a half combing through the Lodi Viticultural Area for one specific purpose: to cherry-pick absolutely the finest Lodi grown wines they could find to invite to their 10th Annual American Fine Wine Competition; which took place earlier this month over the Martin Luther King Jr. weekend (January 14-17, 2017) at the Florida International University in Miami-Dade County.
Mr. Preiser – who, along with his wife Sara, is a longtime wine journalist, and publishes high-gloss Napa Valley and Sonoma County wine country guides called the Preiser Key from their second home in Napa Valley – has always described their AFWC event as "a different kind of wine judging." It has to do with the degree of difficulty to win a top medal in Florida.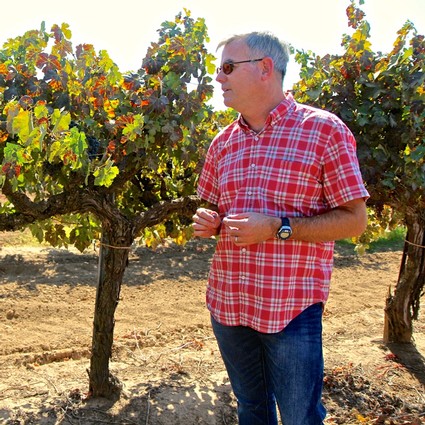 Unlike other wine competitions, Florida's AFWC is strictly invitation-only. In stark contrast, the San Francisco Chronicle Wine Competition solicits wines from any and all wineries across the country – over 7,000 wines entered in this year's judging alone, re Lodi hauls in medals at San Francisco Chronicle judging – for Gold, Double Gold (awarded when a panel of judges unanimously agree on a Gold medal winner), Silver or Bronze medal consideration.
Therefore, this year's AFWC involved slightly less than 800 wines – a modest sum, the vast majority coming from California plus entries from states like Oregon, Washington, New York, Virginia, Ohio, etc. – and the judging panels consisted of just 25 wine, retail or hospitality professionals. Explains Preiser: "But for a small percentage, each of these wines were pre-screened even before being invited by people generally considered to have excellent palates. There is no reason, therefore, to believe that 100% of what is tasted is not Gold medal-worthy... We ask our judges to approach every wine as if it has already won a major playoff to get here."
Although he has no control over the final decisions of his judging panels once the competition is underway, Mr. Preiser has never made any bones about how he feels about quality/price ratios. "I know there is a lot of disagreement about this," he stated before the 2017 judging, "but I believe that a $30 wine does not deserve a Gold or Double Gold unless it is every bit as good as a $130 or $200 wine. I just don't believe that a wine should be judged by a lower standard because it falls in a lower price range."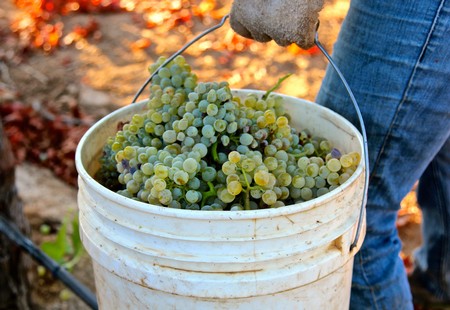 Under these daunting circumstances, exactly how do Lodi wines – many of them produced for more moderate price ranges – stack up against the best and most expensive wines in America? When visiting Lodi last September. Gherman told us, "Lodi wines always do well. At first, it used to be surprising. Nowadays we are making an effort to get even more Lodi wines into the competition because we already know they will be more than competitive, no matter what their price."
The 2017 AFWC, as it were, proved to be no exception: Out of the total of 461 wines awarded Best of Show, Best of Class, Double Gold or Gold honors, a total of 18 Lodi grown wines made that cut. That might not sound like much, but when you consider the fact that over 98% of the wines invited to the AFWC came from places other than Lodi, you have to say that Lodi grown wines took their share of top medals.
E.g., among this year's AFWC Best of Class winners, the 2015 Oak Farm Lodi Grenache was the sole Lodi wine attaining this distinction. The only Double Gold given to a Grenache happened to be the 2013 Bokisch Terra Alta Vineyard Clements Hills-Lodi Garnacha. We've said it over and over again in these pages: Lodi grows some of the finest, and indubitably the spiciest and most refined, Grenache based reds in the entire U.S. We're glad the judges in Florida concur.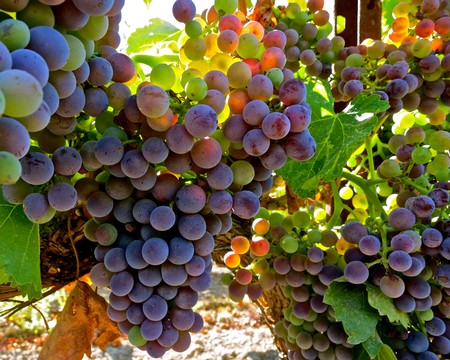 Gherman and the Preisers happen to have a special affection for California Zinfandel, and so this is usually one of the largest categories at the AFWC judging. The 2017 judges awarded a total of 26 Golds and 12 Double Golds to California Zinfandels; including Golds accorded to the 2014 Earthquake (by Michael David), the 2013 Klinker Brick Marisa Vineyard, and the 2013 Lust (also by Michael David) Zinfandels.
Ah, but this is where price differential becomes a telling factor. While Lodi's three Gold medal winning Zinfandels are priced at $26, $30 and $59 respectively, they were judged in categories occupied primarily by the likes of the Double Gold winning Robert Biale Aldo's Vineyard ($78) from Napa Valley; or Gold medalists such as a Ravenswood Old Hill ($60), a Ledson Howell Mountain ($60), and Brown Chiles Vineyard ($55).
Because of the AFWC methodology of inviting strictly the "best of the best' American wines, categories like Chardonnay, Cabernet Sauvignon and Cabernet Franc are absolutely stacked with ultra-premium brands. For instance, there were two Gold medal winning Lodi Chardonnays: the 2015 Harney Lane (retailing for $25) and the 2014 Michael David (just $16) Chardonnays. But these wines earned their hardware by going up against Gold and Double Gold winners such as Luna ($45), Artesa ($55), MacPhail Sonoma Coast ($65), Robert Mondavi Reserve ($55), McIntyre ($36), Sbragia ($48), and Rombauer Buchli Station ($70).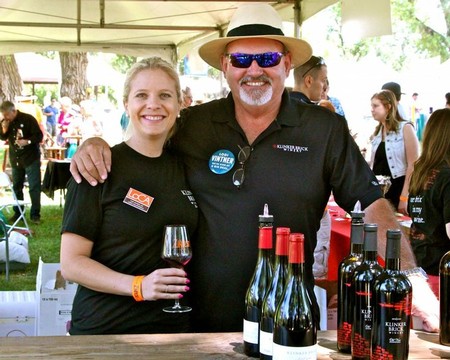 Michael David's premium priced 2013 Rapture Lodi Cabernet Sauvignon ($59) garnered a Double Gold; and their Earthquake Lodi Cabernet Sauvignon ($26) managed to snatch a Gold. For sobering perspective, look at some of the other top Cabernet Sauvignons that these Lodi wines competed against in the 2017 AFWC: a Yao Family ($225), Frank Family Patriarch ($225), Raymond Generations ($150), Stag's Leap Wine Cellars' SLV ($135), Pride Mountain ($140), Ledson ($110), Keenan ($105), and numerous others in these lofty price ranges.
As it often does in prestige competitions, Michael David's 2014 Inkblot Lodi Cabernet Franc ($35) was awarded a Double Gold. Other Gold and Double Gold winners included Cabernet Francs by the acclaimed Crocker & Starr ($80), Howell Mountain ($85), Peju Province Rutherford Reserve ($145), Pride Mountain ($70)... well, you get the picture.
Maybe not? Let's put it another way: The Lodi Viticultural Area is easily the largest winegrowing region in the U.S. (more acres of grapes than, say, Sonoma County and Napa Valley combined). Yet Lodi is relatively virginal when it comes to actual number of premium producers. Napa Valley, for instance, is up to about 475 bonded wineries. There are over 425 wineries in Sonoma County; over 250 in Paso Robles; over 400 in Oregon, and over 900 in Washington. Lodi's current count: just over 80 locally based brands; only about two-thirds of these working out of their own bonded wineries.
Which is why we say that, in events like the American Fine Wine Competition, Lodi humbly holds its own. Or, we dudes abide.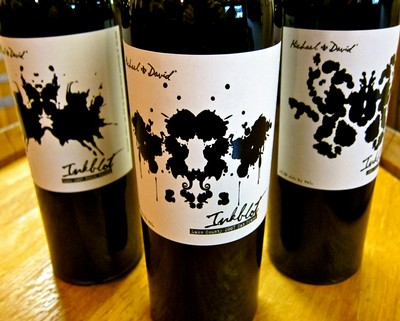 The top Lodi grown wines at the 2017 American Fine Wine Competiton:
BEST OF CLASS
2015 Oak Farm, Lodi Grenache
DOUBLE GOLD
2015 Acquiesce, Mokelumne River-Lodi Belle Blanc (Grenache Blanc, Roussanne, Viognier)
2013 Bokisch, Terra Alta Vineyard Clements Hills-Lodi Garnacha
2013 Klinker Brick, Farrah Mokelumne River-Lodi Syrah
2014 Oak Farm, Lodi Petit Verdot
2013 Rapture (by Michael David), Lodi Cabernet Sauvignon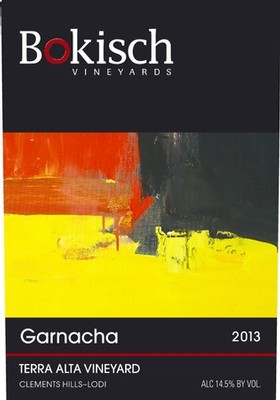 GOLD
2015 Bokisch, Terra Alta Vineyard Clements Hills-Lodi Albariño
2014 Earthquake (by Michael David), Lodi Cabernet Sauvignon
2014 Earthquake (by Michael David), Lodi Zinfandel
2014 Freakshow (by Michael David, Lodi Red Wine Blend
2015 Harney Lane, Lodi Chardonnay
2014 Inkblot (by Michael David), Lodi Cabernet Franc
2013 Klinker Brick, Marisa Vineyard Mokelumne River-Lodi Zinfandel
2013 Lust (by Michael David), Lodi Zinfandel
2015 Michael David, Lodi Ancient Vine Cinsault
2014 Michael David, Lodi Chardonnay
2015 St. Amant, Lodi Barbera Rosé
2015 St. Amant, Leventini Vineyard Lodi Barbera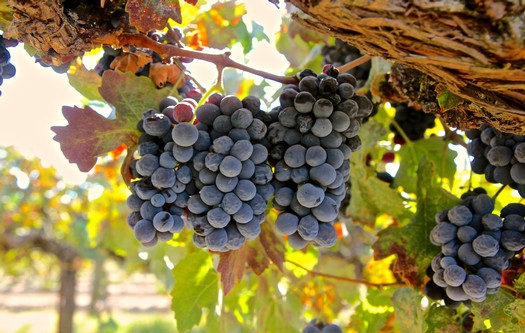 Comments