Letters from Lodi
An insightful and objective look at viticulture and winemaking from the Lodi
Appellation and the growers and vintners behind these crafts. Told from the
perspective of multi-award winning wine journalist, Randy Caparoso.

November 18, 2016 | Randy Caparoso
Meet Wendy Brannen, Lodi Winegrape Commission's new Executive Director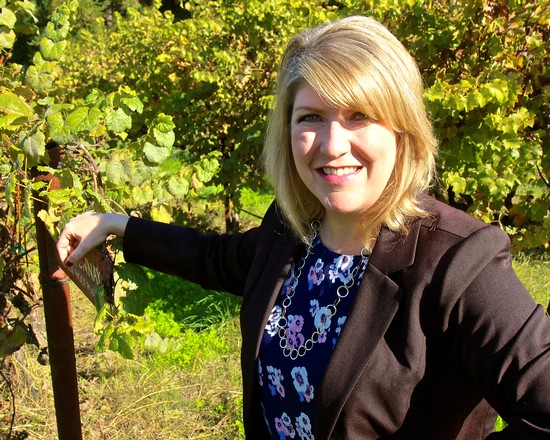 This past October Wendy Brannen crossed the country from her most recent home in Washington D.C. to Lodi to assume her new position as Executive Director of the Lodi Winegrape Commission – the organization representing more than 750 winegrape growers and 85 wineries in the Lodi American Viticulture Area, a large number of them belonging to families who have farmed in the region for over 50, 100, or even 150 years.
Lodi is easily the country's most widely planted AVA, comprising over 110,000 acres (and counting) of wine grapes. For over 25 years, the Lodi Winegrape Commission has served as a model of effective regional wine marketing and unified messaging. Brannen succeeds Camron King, who stepped down this past April to become President of the National Grape and Wine Initiative (NGWI), based in Sacramento. Prior to that, Mark Chandler – currently the Mayor of the City of Lodi – led the Lodi Winegrape Commission for just over 20 years.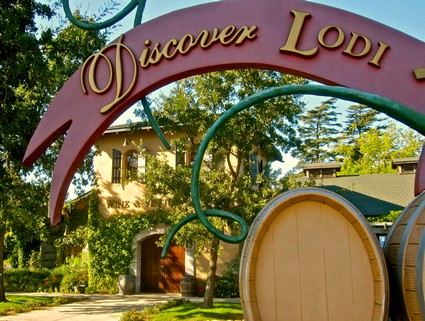 Brannen brings her own track record of bold, award winning leadership within the agriculture industry; over 10 years combined as the U.S. Apple Association's Director of Consumer Health and Public Relations and as Executive Director of the Vidalia® Onion Committee.
In a conversation earlier this week, Brannen spoke about her heartfelt embrace of Lodi. "It's interesting that the position came up during a time when I had no motivation to leave a job I was really enjoying. But when I was approached about the potential opportunity, I was immediately struck by the symmetry with previous jobs, particularly the Vidalia onion industry. By federal law, Vidalia onions can only be grown in parts of a 20-county region in the state of Georgia. In marketing Vidalias, we often used the wine industry as an example of how sweetness and quality is tied to terroir, inherent characteristics of regions and climates, and also the dedication of the Vidalia growers and packers.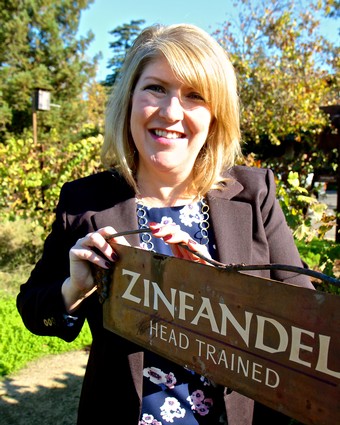 "What I found most interesting, however, in the interview process was meeting the people on the Commission's selection committee. I instantly liked them. I could see their passion and commitment, the light in their eyes when they talked about what they do, which I found very appealing. Even though I laughingly told them that I kind of hoped things wouldn't work out so that I wouldn't have to leave D.C., I knew after our first meeting when I went home and found myself obsessing over ways to market Lodi wine that I really wanted to work for them."
Brannen adds, since arriving in her new home at the beginning of November, "What I've seen has already confirmed what I felt during my interviews. This is a community of people who love what they do, which accounts for their longevity. The Lodi growers are a very progressive bunch, determined to take the innovative approach to marketing Lodi grapes and wines.
"Right now my priority is to get out into the community and learn directly from our members about the area, how we grow our grapes, the suite of wines we are producing. This is an exciting time for Lodi. With our recent success hosting bloggers and showing more media what Lodi has to offer, we plan to continue bolstering the perception of Lodi as a great place for growing winegrapes and producing great wines– something that will always remain priority number one."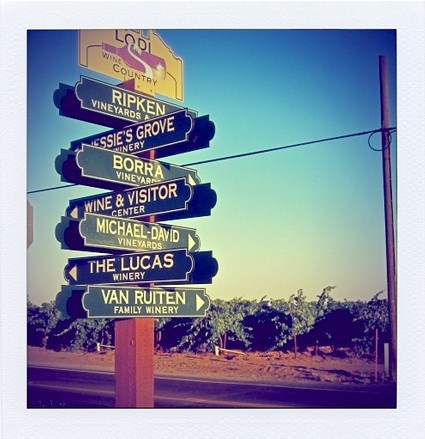 Comments