Letters from Lodi
An insightful and objective look at viticulture and winemaking from the Lodi
Appellation and the growers and vintners behind these crafts. Told from the
perspective of multi-award winning wine journalist, Randy Caparoso.

November 15, 2016 | Randy Caparoso
A Lucas family Lodi Thanksgiving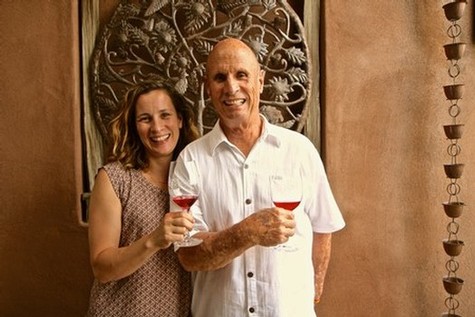 Mitra Lucas – the "owner and daughter" of Lodi's The Lucas Winery and its founder/grower David Lucas – has many fond holiday memories growing up in this groundbreaking, certified organic estate, established the year she was born in 1978.
Ms. Lucas tells us: "The Lucas family's Thanksgiving tradition has always been to invite more family and friends to dinner than we could possibly have room for. And so, since 1978, we have always held Thanksgiving dinner in our old barn which would transform, for one magical evening, into an exquisite dining hall filled with music, warm food, and the comfort of family and friends.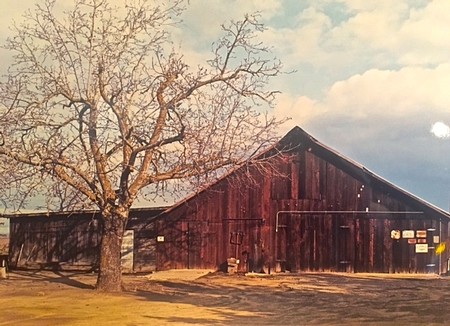 "Preparation would start early that morning. My brothers and I would help move the tractor, disc, sulfur machine, tools, and even my dad's 40 Ford Sedan out of the barn. We would carry in tables and chairs to cover the dirt floor, hang string lights, and roll in space heaters. We would clear off my dad's workbench and drape it in linen to hold the buffet, hiding the extra irrigation pipe and grape stakes underneath.
"Relatives and friends would begin to appear, each carrying a dish or homemade wine, and our old barn would begin to swell with voices, laughter and light. From the outside, the old barn would resemble an enormous jack-o-lantern with light escaping between its aged wood boards and spilling into the vineyards.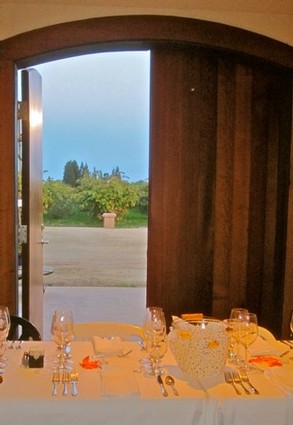 "In many ways, not much has changed about our Thanksgiving meals. They are still held in our old barn and while the floor is no longer dirt, and there is no longer a need for space heaters or string lights, the tradition is still the same - invite way too many people than we have room for and enjoy every moment of it."
We have recently posted quite a bit of detail on the estate grown and bottled 2013 Lucas ZinStar Lodi Zinfandel (the family's 37th vintage!), and how it reflects a long, stubborn legacy of single-vineyard finesse winemaking. Lodi Zinfandel doesn't get much more elegant (that is to say, the opposite of big and clumsy) than ZinStar – a perfect match for virtually dish laid out on a Thanksgiving table.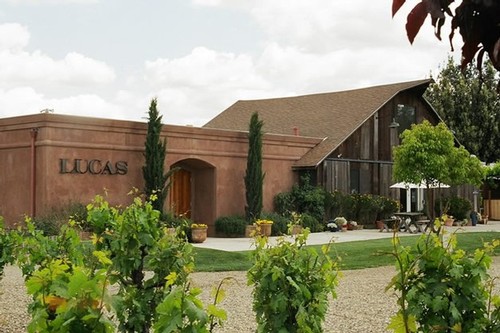 But if that's not enough, The Lucas Winery – and Heather Pyle-Lucas, the winery's widely admired winemaker (who also consults for numerous other Lodi wineries – have always been known for undoubtedly the most refined, silkiest, crisply balanced French oak barrel fermented Chardonnay in the region. The family's current vintage – the 2014 The Lucas Lodi Chardonnay ($37) – is impeccably balanced with remarkably restrained slivers of creamy oak flourishes: an ecstatic match for slightly smoky turkey meat (seriously consider roasting your bird in a Green Egg kamado!).
To top it all off, the non-vintaged The Lucas Lodi Late Harvest Zinfandel ($50/375 ml.) always achieves an essence of autumn: pungently spiced, luscious fruit in a sweetly balanced (about 7% residual sugar) red that achieves its moderately full body (about 17% alcohol) by completely natural means, by fermenting shriveled grapes picked in mid-November and dried for a short time on straw mats (in the traditional Italian passito style). Think spicy pumpkin desserts with layers or infusions of chocolate.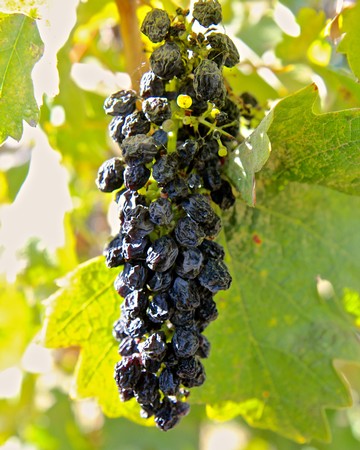 Mitra Lucas also shares her recipe for a red Zinfandel laced cranberry sauce (below); telling us, "Even if your Thanksgiving wines aren't the greatest, your sauce can be!"
The Lucas Family's Homemade Zinfandel Cranberry Sauce
2 (12 oz.) packages fresh cranberries
1 ¾ cup dark brown sugar
1 cup Lodi Zinfandel
3 tablespoons honey
2 slices (half-inch thick) fresh ginger, grated then smashed
1 pinch of salt
½ teaspoon ground pepper
Over medium heat combine all ingredients (except the pepper) together and let simmer until most of the cranberries open and the sauce is thick and syrupy (20-30 minutes). Add the pepper. Allow to chill before serving.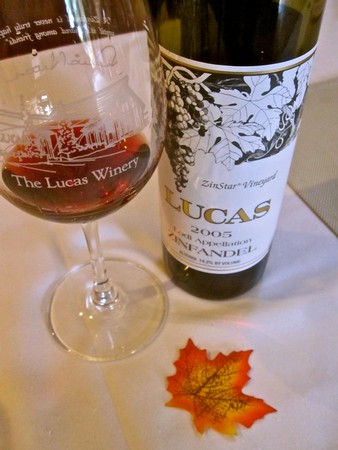 Comments