Letters from Lodi
An insightful and objective look at viticulture and winemaking from the Lodi
Appellation and the growers and vintners behind these crafts. Told from the
perspective of multi-award winning wine journalist, Randy Caparoso.

November 3, 2016 | Randy Caparoso
The quintessential Lodi Zinfandel and ideal artisanal cheese matches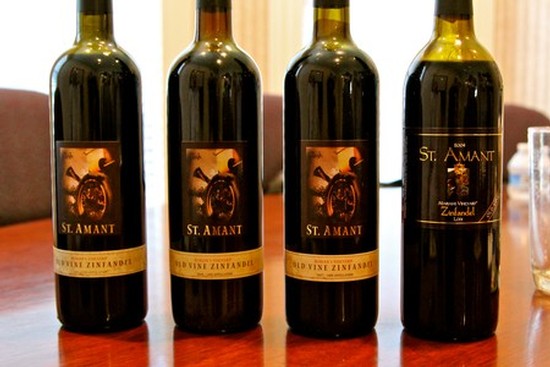 The Quintessential Lodi Zinfandel
Lodi is known for Zinfandel. There is more of this grape grown here than anywhere else; untold numbers of acres of this classic Vitis vinifera lovingly cultivated by multiple generations of families for over 50, 75, or even 100 years.
So what is the quintessential Lodi Zinfandel? Lodi may have a Mediterranean climate similar to that of Sonoma County, Napa Valley, Paso Robles, the Sierra Foothills and other California regions, but deep sandy loam soils – particularly in the historic Mokelumne River Viticultural Area surrounding the City of Lodi – and slightly narrower diurnal swings (cool nights that are not quite as cold, and fewer days of searing 100-degree heat) generally result in softer, more gentle, somewhat flowery, red fruit centered styles of Zinfandel, with variations of earthy undertones.
Yet, as to be expected, the old vine plantings do produce a nuanced variety of sensations within the rounded "Lodi" spectrum: If anything, more perfumed, cherry scented styles, generally with crisper acidity, grown on the east side of the city; and plumper, often lusher, and usually more markedly earthy (scents of loam, compost, mineral, etc.) qualities found in Zinfandels grown on the west side.
Which is why, if you ask most Lodi winegrowers about which Zinfandels might be considered the most emblematic of the Lodi style, it would be those grown in Marian's Vineyard, which typically exhibit sensory qualities associated with both east and west side vineyards. Marian's is an 8.3-acre block planted in 1901 by a branch of the Mettler family on natural rootstocks, located south of the City of Lodi in a section of the Mokelumne River AVA practically straddling the east and west sides.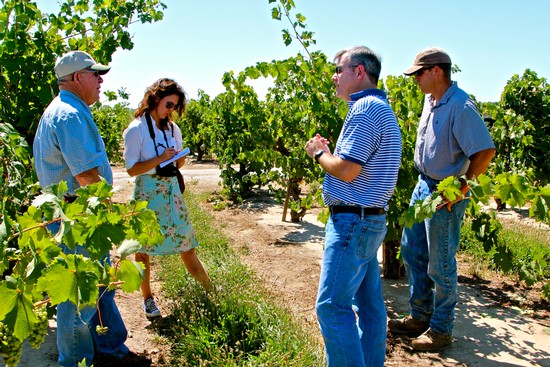 Marian's Vineyard is now owned and farmed by the Fry family, and is part of Mohr-Fry Ranches – one of Lodi's strongest and most vocal proponents of Lodi Rules for Sustainable Winegrowing since its earliest years of conception (starting in 1992), and its official launch in 2005.
Without a doubt, the fact that Marian's Vineyard is Lodi Rules certified has a lot to do with the consistently round yet meaty, lush yet concentrated profile of Marian's Vineyard Zinfandels; and their combination of floral, spicy, dark and red fruit qualities that come across as full scaled yet buoyantly balanced and even keeled from front to finish, with just the faintest notes of earthiness.
Still, make no mistake: Marian's Vineyard may be impeccably farmed, but the nature of its Zinfandel-ishness has most to do with its utterly unique and specific terroir, or "sense of place" – the circumstances of its location, soil and topography, and undoubtedly even the clonal material that was originally used when it went into the ground 115 years ago.
There are, in fact, neighboring blocks of Mohr-Fry Ranches Zinfandel of advanced age (planted in the 1940s) on two sides of Marian's Vineyard, just across narrow dirt roads, and none of these blocks produce Zinfandels on anywhere near as grand a scale as Marian's. As in all the great wine regions of the world, distances of just a few feet can make all the difference in the world when it comes to individual vineyard expression.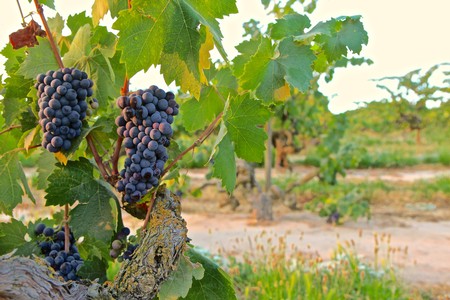 Let us not, of course, ever forget the factor of Mother Nature. Some years are cooler or hotter, some wetter or dryer. Some years Marian's Vineyard puts out fruit loads as large as 4 to 5 tons per acre that may take until mid-October to achieve full flavor maturation, and some years it is less than 2 tons and ready to pick as early as the beginning of September. No matter how meticulously the Fry family may farm Marian's, there are always things totally out of their control.
The current vintage of Marian's, according St. Amant Winery owner/winemaker Stuart Spencer – whose family has had a monopole on this growth since 1999 – is a product of a low yielding year. According to Spencer, the 2014 St. Amant Marian's Vineyard Lodi Zinfandel ($24) reflects an "approximately 2/ton acre yield," yielding "intensely flavored fruit that was picked ripe and hand-sorted at the crusher... (it has) a deep saturated purple color, ripe berry aromas, and a concentrated mid-palate deliver a broad range of rich fruit flavors."
Lodi Zinfandel and Cheese Matches
Although Spencer never hesitates to recommend his Zinfandel with "grilled burgers, tri-tip, ribs," in our opinion this terroir driven iteration of the Lodi style of the grape is actually epic enough to save for the end of a good meal, when you can show special friends and family how a multi-faceted Zinfandel can shine with well chosen cheeses.
Our first choice? Fescalini's Extra Mature Bandage Wrapped Cheddar from nearby Modesto, CA; a personal favorite of Cindy Della Monica, the owner of Lodi's Cheese Central, which always offers well over 100 artisanal style cheeses from around the world. Della Monica may be partial to Fescalini because, as she puts it, it is an "award winning raw milk cheddar produced right here in our backyard!"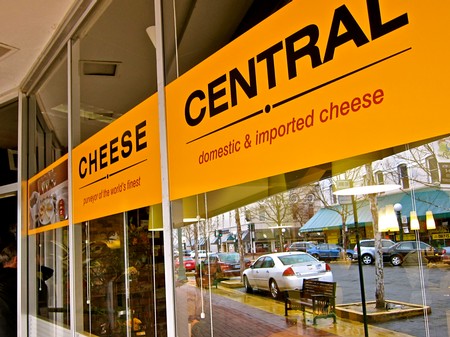 But she also recommends the Modesto crafted Fescalini for the intensity of umami sensations that results from aging in special cheese cloth at least 15 months; until it develops "that wonderful rind" and "exhibits fine texture and those crunchy crystals" that eat up the rounded tannin and paint a fine line under a St. Amant Zinfandel's earthiness, while bringing out its bright Delta sun ripened fruit tones.
Our second choice: have you ever had a white truffle specked Boschetto al Tartufo with an earth nuanced Lodi Zinfandel? Then you haven't lived. The springy, sumptuous texture of this blend of sheep and cow's milk cheese fills in the grains between the youthful tannins of a St. Amant at its peak (Spencer always suggests enjoying a Marian's between 3 to 6 years old); while the pungent truffle, which overwhelms almost all other wines, plays off the wine's faint, complex whiffs of loaminess, enhancing the plump berry qualities.
Other good choices: also from Italy, a Chili Pepper Pecorino's subtle spice and grassy sheep's milk savoriness brings out the peppery varietal spice almost lost in the lusciousness of a budding St. Amant Zinfandel; while deep, caramelized, well aged Goudas, like the Beemster Classic 18 Month Old or Beemster XO (Extra Aged), are some of the few cheeses in the world with the strength to carry a full fledged Zinfandel, with enough natural, sweet, crystal textured qualities to polish and underscore the wine's hefty dose of fruit.
Can't decide? If you are entertaining, it is not a bad idea to serve a selection of three or four of the aforementioned cheeses (Cheese Central is a perfect one-stop shop); plus, for good measure, throwing in a blue veined cheese such as an Italian Gorgonzola or Holland's Moulin Bleu Goat, with their silky, palate slaking brininess which bring out the bright and peppery berryishness of a classic St. Amant Zinfandel like sea salt in caramel ice cream.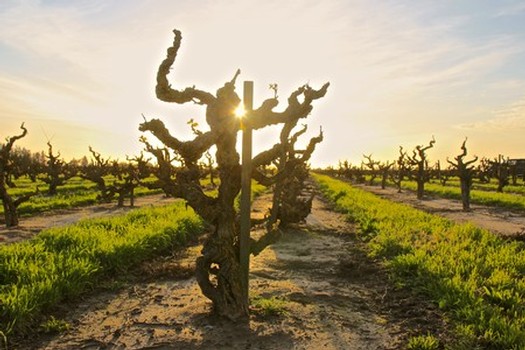 Comments