Letters from Lodi
An insightful and objective look at viticulture and winemaking from the Lodi
Appellation and the growers and vintners behind these crafts. Told from the
perspective of multi-award winning wine journalist, Randy Caparoso.

November 1, 2016 | Randy Caparoso
November's Lodi Tour of Tempranillo (and why Tempranillo is an ultimate food wine)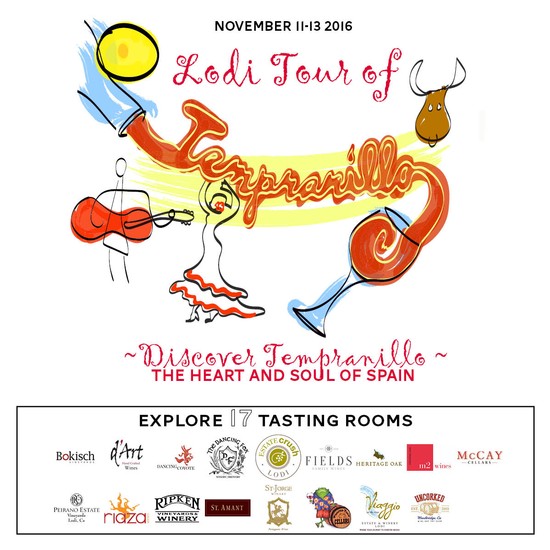 This November, discerning aficionados of red wines made from the Tempranillo grape will be able to experience a time of their life in Lodi wine country.
Liz Bokisch, co-owner of Bokisch Vineyards and its viticultural arm Bokisch Ranches, has announced a weekend-long celebration of International Tempranillo Day (officially, November 10, 2016): a Lodi Tour of Tempranillo taking place on November 11-13 (Friday-Saturday-Sunday), involving 17 Lodi based producers of Tempranillo.
According to Ms.Bokisch: "Tempranillo is often referred to as the 'Cabernet' of Spain due to its widespread planting and its noble status as the backbone of Spanish reds. It is actually the fourth most planted wine grape in the world. However, here in California we are just getting to know it. Less than 1,000 acres of Tempranillo are planted in California.
"Tempranillo is fondly known by many names such as Ull de Llebre 'Eye of the Hare,' Cencibel, Valdepeñas and Tinta del Pais. It has thick and tannic skins that add a complexity of aromas and color to the finished wine. It is a consummate blender, sharing and enhancing the profile of wines made from other varieties. Taste Tempranillo and you will taste the heart and soul of Spain."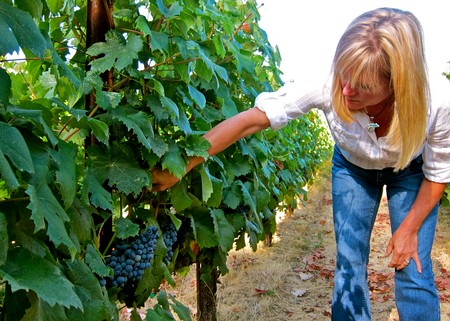 While now grown to excellent effect in various areas throughout California, Oregon, Washington and Texas, Tempranillo has proven to be particularly well suited to California's Lodi Viticultural Area because of the region's moderately warm, Delta and coastal influenced Mediterranean climate, not unlike that of Spain's. While Bokisch Ranches is a leading supplier of Lodi grown Tempranillo grapes, other producers (such as McCay Cellars, Peirano Estate, Ripken Vineyards and St. Amant Winery) cultivate their own Tempranillo.
Complimentary Guidebook to Lodi Tour of Tempranillo
Starting on November 11, Tempranillo turistas may stop by the tasting rooms of any of the 17 participating wineries to begin their self-guided tour. You may plan ahead with the "Tour Planner" located at this link: https://flic.kr/p/NqKcCB. The complimentary guidebook will be available at all participating wineries, and will list special offerings by each winery:
Bokisch Vineyards, 18921 Atkins Rd., Lodi
d'Art Wines, 13299 Curry Ave, Lodi
Dancing Coyote Wines, 3125 East Orange Street, Acampo
Dancing Fox Winery, 203 S School St, Lodi
Estate Crush, 2 W. Lockeford Street, Lodi
Fields Family Wines, 3803 Woodbridge Rd E, Acampo
Heritage Oak Winery, 10112 E Woodbridge Rd, Acampo
m2 Wines, 2900 East Peltier Road, Acampo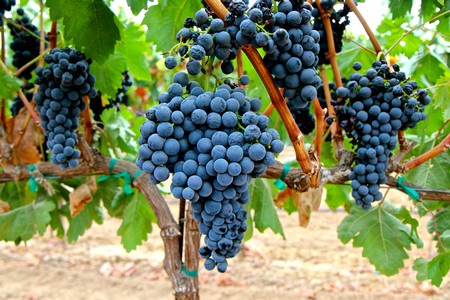 McCay Cellars, 1370 E Turner Rd. Lodi
Peirano Estate Vineyards, 21831 CA-99, Acampo
Riaza Wines, 20 West Elm Street, Lodi
Ripken Vineyards & Winery, 2472 W Sargent Road Lodi
St. Amant Winery, 1 Winemaster Way Lodi
St. Jorge Winery, 22769 North Bender Road Acampo
Toasted Toad Cellars, 21 E Elm Street Lodi
Viaggio Estate & Winery, 100 E Taddei Rd. Acampo
Woodbridge Uncorked, 18911 N. Lower Sacramento Rd, Woodbridge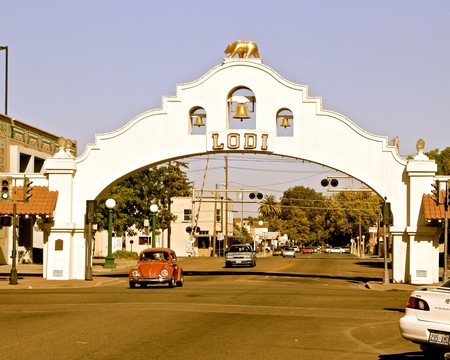 The Magic of Tempranillo with High Myoglobin Foods
One of the phenomenal aspects of Tempranillo is that its varietal qualities – berry components encased in meaty texture, tobacco and earthy notes, and a gripping feeling of fullness without the burdensome baggage of hard tannin or excessive alcohol – are often subtle, almost elusive to the senses, when the wine is consumed on its own. But when consumed with proteins, the varietal nuances can become dramatically delineated. Liz Bokisch, for instance, likes to suggest her Tempranillo with pork tenderloin or chicken mole; but you may find Tempranillo characteristics to be even more distinctive when tasted with high myoglobin proteins, found in the dark, rangy meats of muscle using animals such as lamb, venison, bison, goat, wild pig, goose, duck or squab.
Perhaps the most magic happens when Tempranillo based reds are served with lamb – lamb chops, roasted legs of lamb, almost any cut of lamb, cooked almost any way. Best yet, it doesn't have to be elaborate: as long as the gamey, grassy taste of lamb is involved, you'll experience one of the world's greatest wine and food matches when a good glass of Tempranillo is poured.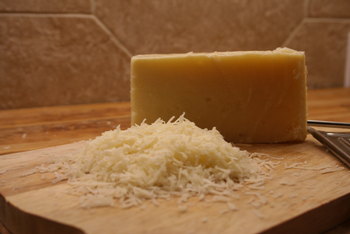 The following is a favorite "everyday" lamb recipe, which can be prepared from start to finish within 25 minutes. In this dish, the synergy between Tempranillo and lamb is amplified all the more by umami-rich taste of Parmesan and the pungent herbiness of rosemary:
Parmesan Crusted Lamb Burgers
1 lb. ground lamb
½ cup panko (Japanese bread crumbs)
½ cup shredded Parmesan
½ teaspoon fine ground sea salt (or to taste)
½ teaspoon lemon pepper (or to taste)
½ teaspoon fine chopped rosemary
¼ teaspoon dried minced garlic (or to taste)
1 egg
olive oil
butter
Mix panko, Parmesan, salt, pepper, rosemary and garlic in flat bowl. Beat egg in small bowl. Form small, flat ground lamb patties; dip in egg and then coat with panko mix. Heat generous amount of olive oil in large frying skillet over medium-heat. Melt fat pad of butter into oil and sauté burgers; about 5 minutes on each side until pale pink inside, golden brown on outside.
Serving suggestions: Pour pan drippings over serving of favorite loose pasta (consider orzo or angel hair) or rice. For vegetable options, sauté spinach or zucchini with about a tablespoon of drippings; or fine chopped mushrooms, splashed with white wine or dry vermouth, then folded into pasta.
Note: for similar wine/food fireworks, ground lamb patties may be substituted by ground bison or grass fed beef; or else cutlets from any part of lamb.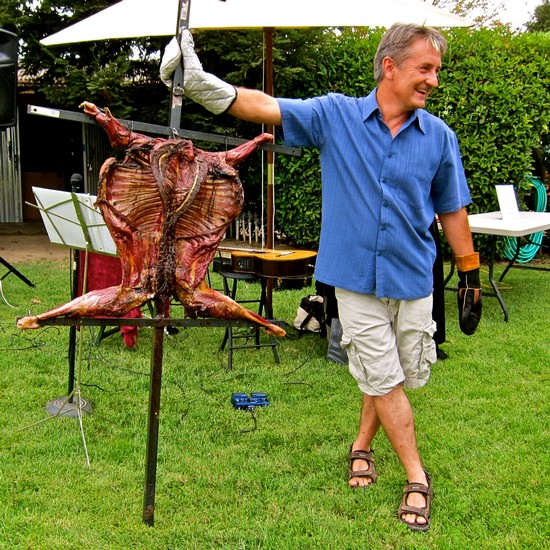 Comments