Letters from Lodi
An insightful and objective look at viticulture and winemaking from the Lodi
Appellation and the growers and vintners behind these crafts. Told from the
perspective of multi-award winning wine journalist, Randy Caparoso.

November 7, 2016 | Randy Caparoso
What the Lodi Rules seal means on a bottle and to the Lodi community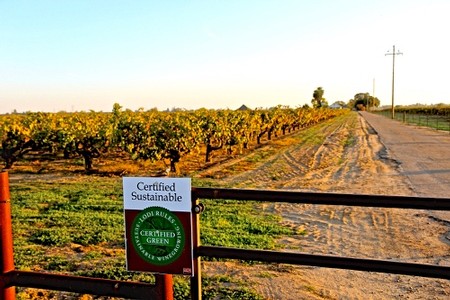 Here at the end of 2016 – a year marking 25 years of existence for the Lodi Winegrape Commission – we cannot let the year go by without talking about a crowning signature achievement of this association of over 800 growers and wineries: Lodi Rules for Sustainable Winegrowing; first conceived and developed during the 1990s, and officially launched in 2005.
One of the surest marks of quality that you can find on a bottle of Lodi grown wine is the "Certified Green" seal, usually found on back labels, signifying it has been made from grapes passing a rigorous, third-party audited and certified process.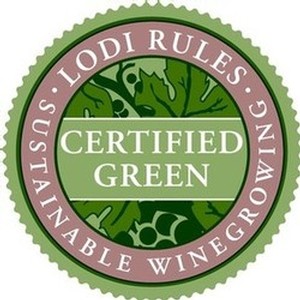 The question for many consumers, no doubt, is how meaningful a Lodi Rules seal on a bottle really is. Dr. Stephanie Bolton, who is Lodi Winegrape Commission's Grower Communications & Sustainable Winegrowing Director, tells us, "The Lodi Rules seal stands for a guaranteed level of value, accountability, and trust.
"Consumers do not visit the farms. They usually do not personally know the grower or the winemaker, and so they have to rely on what they see on a label to make their buying decisions. There is a truly ridiculous amount of science and accountability backing up a Lodi Rules seal. A Lodi Rules certified wine guarantees the highest level of responsible farming."
Sustainability in agriculture, however, entails more than just how a product is farmed. Adds Dr. Bolton, "To qualify for Lodi Rules, growers are required to demonstrate that that they are treating their employees with respect, that they are responsibly taking care of their land and waters, that they have positive relationships with local schools and neighbors, and that they are setting up their business practices for successful longevity."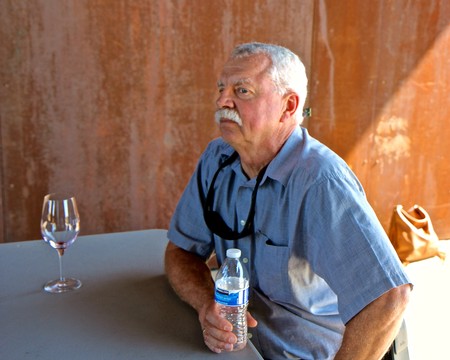 Dr. Clifford P. Ohmart – who devoted 14 years as Lodi Winegrape Commission's Sustainable Winegrowing Director, and is one of the original minds behind Lodi Rules – goes a little further by saying: "I think what a Lodi Rules seal means most to the average consumer is twofold: 1) that the grapes that made the wine were grown responsibly; and 2) there is an intrinsic level of quality attached to a certified sustainably grown bottling."
Adds Dr. Ohmart, who is now a Senior Scientist for SureHarvest (a sustainable agriculture management company): "When we were deciding what practices would go into the Lodi Rules we all agreed that they would need to be practices that produce better quality grapes, which make better quality wine. The focus on quality was due to the fact that growers must improve quality in their grapes to remain successful.
"Having worked with the Lodi growers to develop and launch the Lodi Rules program in 2005, I am particularly pleased at its continued success. I have watched it grow from 6 growers certifying 1,200 acres in 2005 to more than 100 growers certifying more than 36,500 acres in 2016.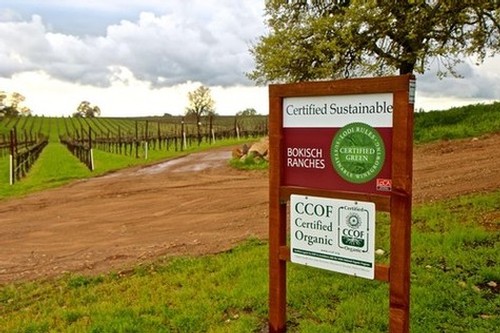 "Lodi Rules is providing value to growers via bonuses from wineries for certified grapes as well as satisfaction in being able to document their vineyard stewardship. Wineries are getting exceptional quality grapes and consumers are getting great wines as indicated by the many awards Lodi Rules wines are winning at wine tasting competitions."
Lodi Rules first evolved out of a grassroots Integrated Pest Management program supported by the Lodi Winegrape Commission during its first year (1991/1992). As a result of neighborhood grower meetings and the leadership of Dr. Ohmart, 70 demonstration vineyards were initially utilized to develop the program; the concerns of which Ohmart summarized as "Three Es." That is, being
• Environmentally sound
• Economically viable
• Socially Equitable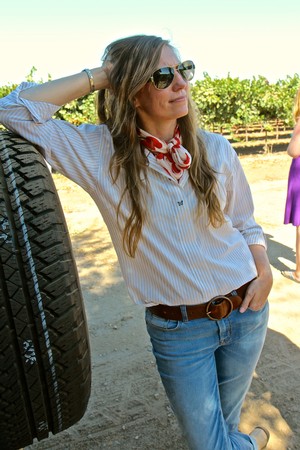 There are two key practical components to Lodi Rules:
1. A total of 101 sustainability practices or "standards" developed through the collaborative efforts of growers and viticultural professionals; verified and certified by Protected Harvest, an independent, nonprofit specializing in accreditation of sustainable agriculture. These standards take the measure of not only how growers manage their vineyard ecosystems, soil, water and pests, but also how they manage their business and human resources.
2. Something unique to Lodi Rules – a Pesticide Environmental Assessment System (PEAS), which tracks and manages the impact of pesticide usage on the environment (including bees and other beneficial pests), farm workers, the community and ultimately consumers.
Dr. Bolton is particularly inspired by the humanistic aspects of Lodi rules; saying, "Although not the most important in terms of impact, my favorite Lodi Rules standard is Number 2.10, which asks if the farming operation has provided employee bonuses, which may include a holiday turkey."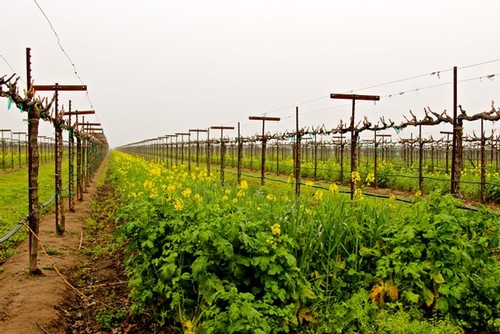 Aaron Shinn – a Lodi Rules grower, and current Lodi Rules for Sustainable Winegrowing Committee Chair – observes: "In an increasingly consumer-conscious market, the Lodi Rules program gives growers a marketing advantage as well as an opportunity to highlight many of the sustainable practices that have been ongoing here for generations. As other sustainability programs begin to surface, it is becoming more and more clear to both gatekeepers and academics alike just how authentic and rigorous our certification program truly is.
"The time and energy spent by the growers of Lodi and the Lodi Winegrape Commission to perfect the Lodi Rules for Sustainability is a testament to the commitment of the people of our district to be the most progressive and sustainable winegrowing region in the world. I truly believe that sustainability is the key to future success in this industry, and I am proud to say that the Lodi Rules for Sustainable Winegrowing will help us accomplish just that."
It has helped that, from the beginning, a number of the leading Lodi Rules certified proponents have been growers who have lived and worked in Lodi for as long as 150 years, or who are also wine producers: including, as examples, Rod and Gayla Schatz (Peltier Winery), the Lange family (LangeTwins Family Winery & Vineyards), branches of the Mettler family (Mettler Family Vineyards and Harney Lane Winery), and Markus and Liz Bokisch (Bokisch Vineyards).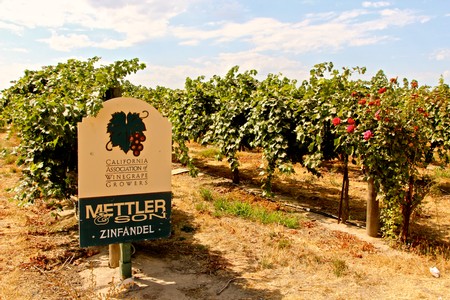 Still others, like the Phillips family who own Michael David Winery, not only farm their own vineyards (Phillips Farms) according to Lodi Rules, but also offer substantial bonuses to their numerous independent grower/grape suppliers (over 40 of them each year) for achieving Lodi Rules certification.
For Michael David, the aggressive commitment to sustainability is a matter of both responsibility to the community and quality of grapes, leading to higher quality wines. The Phillips family's success speaks for itself: countless accolades, placements in prestige accounts all around the world, and more golds and "best of class" awards than any other family-owned winery (or any winery, for that matter) in Lodi.
Michael David's achievements are emblematic of true sustainability in action: growers and wineries coming together to take the steps necessary to increase quality of grapes and resulting wines, which sustain both the economy and quality of life of the entire Lodi wine region, especially for the long term.
It has been by no means the only factor; but to a significant extent the dramatic increase in the reputation of the Lodi Viticultural Area for premium quality wines can be directly attributed to the groundbreaking institution of Lodi Rules.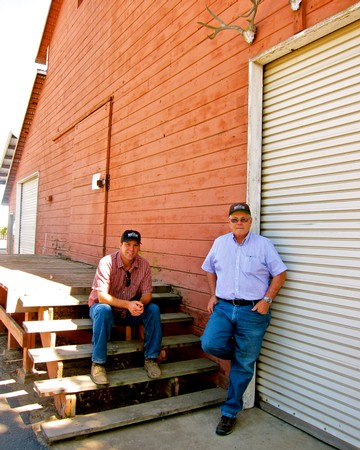 A list of Lodi Rules certified winegrowing companies located (primarily) in Lodi as well as outside the region:
Anthony & David Fuso Farms
Arbor Vineyard Inc.
B&B Vineyards
Balletto Vineyards
Bischofberger Family Farms
Bogle Vineyards
Bokisch Ranches
Burnett Vineyards
Charles Spenker Winery
CLR Farms
Colligere Farm Management
Cory Ranch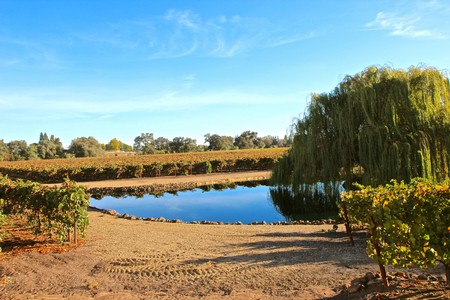 Bob Demple
Den Hartog International Farms
Dhaliwal Vineyard
Duarte Nursery, Inc.
Duke H. Farming Company
Ferrero Vineyards
Goehring Estates
Graffinga Fruit Company
Harney Lane Winery & Vineyards
Heringer Estates Family Vineyards & Wienry
Hunters Oak Vineyard
Joe A. Cotta Vineyards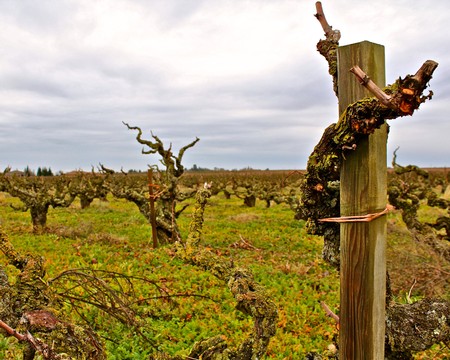 Joe Spano
Johas River Vineyard
Johnson-Cofran-Furlong
Keith Watts Vineyards
KG Vineyard Management LLC
Kirchoff Vineyrds
L.D.L. Vineyard
LA Delta Investment Inc.
LangeTwins, Inc.
Lewis Enterprises, Ltd.
Lewis Vineyards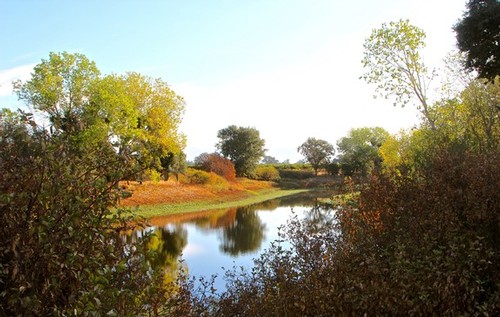 Lock L. Ranches
L.W. Moore Vineyards
Machado Vineyards
Manassero M.B. & Sons
Manna Ranch
McManis Family Vineayrds
Mohr-Fry Ranches
Molles Vineyard
Momtoma Vineyards
Nestor Enterprises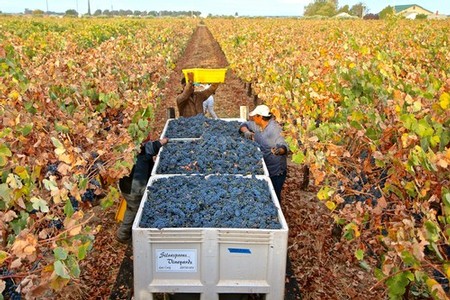 Nickle Ranch
Pat Hale Vineyards
Phillips Farms LLC
R&G Schatz Farms
R-N-R Vineyard
Rio Viento
Rock Ridge Ranches
Roland Hatterle Vineyrd
Round Valley Ranches
S&V Dutra Farms
San Antonio Valley Sustainable
Schulenburg Vineyard
Shoup Vineyards
Silvaspoons Vineyards, LLC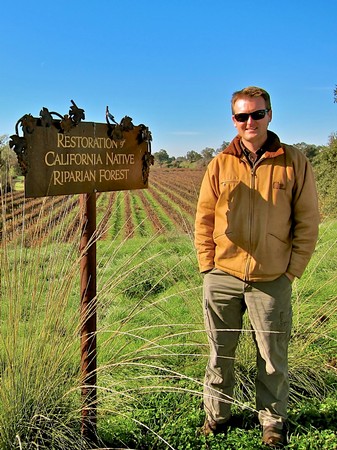 Soucie Vineyards
Stanton Lange Vineyard Management, Inc.
Starr-Woehl Vineyards
Stokes Brothers
Trinchero/Sutter Home Estates
Underwood Estate Winery
Vino Farms
Warnecke Ranch and Vineyards
Williams Custom Vineyard
Wilson Farms
Winkler Family Farms
Zabala Vineyards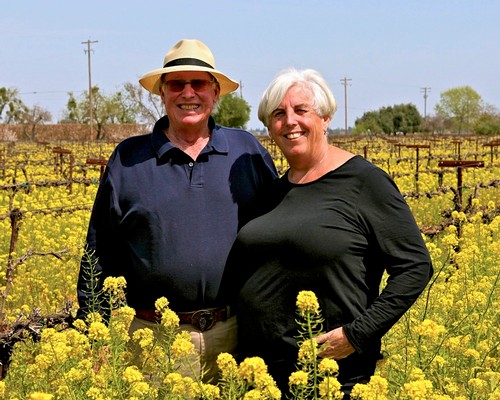 Comments