Letters from Lodi
An insightful and objective look at viticulture and winemaking from the Lodi
Appellation and the growers and vintners behind these crafts. Told from the
perspective of multi-award winning wine journalist, Randy Caparoso.

November 20, 2016 | Randy Caparoso
The best wines with turkey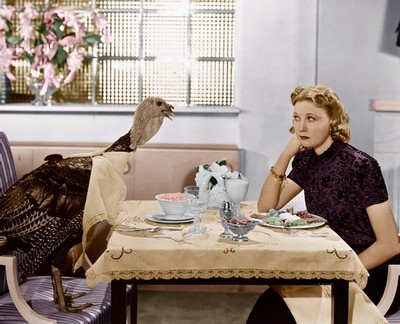 Ready for the one-hundred-millionth article on what wines to serve with your Thanksgiving turkey? Heck, we've composed a good half-dozen ourselves; and yes, we always recommend Lodi grown wines – but for real, practical reasons, not just wishful thinking.
This fact, to begin with: the beloved turkey is as bland a centerpiece as anyone could possibly choose for a meal considered to be the meal of meals in American life. Why do you think, other than the occasional turkey sandwiches or carnival drumstick, the vast majority of us eat turkey only once a year? It's not like, every other weekend, we can't wait to get home and pop a turkey in the oven. We eat, or enjoy, turkey mostly under duress.
Here's what we also do with our turkey: we smother it in a gravy (at its best, made from natural drippings from the roasted bird), a sweet cranberry relish, along with well seasoned herbed bread or savory stuffings to make it more interesting to the palate.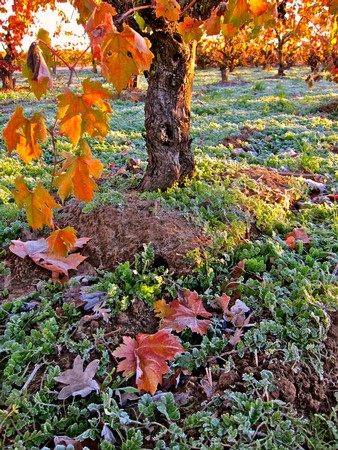 If the familiar turkey trimmings are made to take the blandness out of turkey, it only makes sense to approach a selection of ideal wines for turkey in the same way. Which wines best enhance, rather than obliterate, the ho-hum taste of turkey?
As much as many of us are lovers of grand, special occasion wines such as red Bordeaux from France or Cabernet Sauvignon from Napa Valley, the fact usually remains: dense, heady red wines from Bordeaux or Napa Valley tend be as pleasant as ketchup on ice cream when it comes to turkey. Conversely, turkey with its sweet cranberry relish and herby stuffings tend to make sturdy reds like Cabernet Sauvignon taste dry as sandpaper.
Therefore, the tried-and-true wines for the Thanksgiving table tend to remain the same, no matter what we've stocked away in our cellars or our best and latest wine "discovery" may be:
► First, wines that do no harm – that are soft, easy drinking and fruit-forward enough that they don't clash violently with dry turkey breast or the sweetness of cranberry
► Second, wines that cozy up nice-and-neat with both cooking methods (be it Cajun style deep-frying or roasting in ovens or outdoor smoker/grills) and specific styles of stuffing (simple bread and herbs, wild rice, chile specked cornbread, or mushrooms, chopped giblets, sausages, oysters, crabmeat, etc.).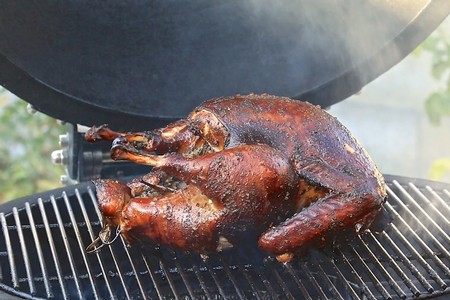 This does not mean, mind you, sticking strictly to wines that are lower in alcohol or low in oak character. The most important trait of a Thanksgiving-friendly wine is clarity of fruit in the aroma and flavor, whether it's a 13% alcohol Grenache or a 16% alcohol Zinfandel. Generally, wines with little or zero oak embellishments have a higher percentage chance of complimenting turkey-centered meals; but in our experience, if your turkey sees a little smokiness from, say, a Japanese kamado, a judicious amount of smoky oak quality in a wine is a help, not hindrance.
Roly-poly whites and minerally rosés
In fact, we would say that an outdoor smoker roasted Thanksgiving turkey is one of the few times when the ideal wine is a classic, roly-poly, butterball style of barrel fermented Chardonnay; especially when the turkey is stuffed with traditional, sage accented bread or croutons, which have an affinity with the mineral, citrus or apple-like taste of Chardonnay. Two Lodi grown classics of that ilk include the barrel fermented Chardonnays of Harney Lane Winery and The Lucas Winery; although the partially barrel fermented Chardonnays of Michael David Winery, Oak Farm Vineyards, Mettler Family Vineyards, or bottled under the Watts family's Upstream Wines label are also great matches with smoky styles of roast turkey.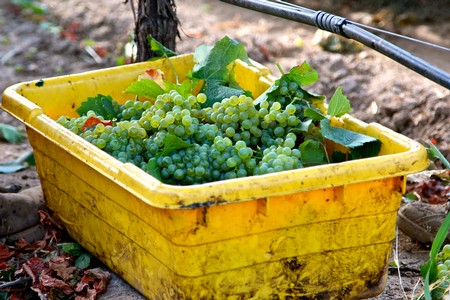 But if you're doing an oven roasted turkey with herbed stuffings, one of the new, dry, decidedly un-oaked styles of rosé makes a more sensible match because of their sensory emphasis on red fruit qualities (cherry, cranberry, strawberry, raspberry, pomegranate, etc.) along with floral (particularly rose petal, violet or lavender) as well as mineral (i.e. earthy) sensations. Put it this way: dry pink wines have a way of gently mingling with the mild taste of turkey tinged with the sweet/tart taste of cranberry and pungent accent of green herbs.
Our list of highly recommended Lodi grown rosés include those of Onesta Wines (made from 130-year-old Cinsaut vines), McCay Cellars (from ancient vine Carignan with Grenache), Acquiesce Winery (Grenache based), St. Amant Winery (fashioned from tart Barbera grapes), Bokisch Vineyards (from Garnacha, a.k.a. Grenache), Harney Lane Winery (artful blending of pink Tempranillo, Petite Sirah and Zinfandel), Klinker Brick Winery (Grenache), LangeTwins Family Winery & Vineyards (Sangiovese), or Estate Crush (primarily Sangiovese).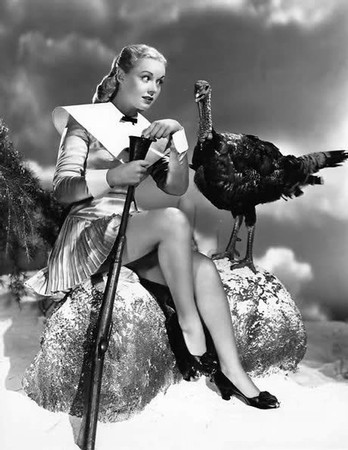 When Lodi's tart alternative whites make sense
For oven roasted turkey with sausage or seafood stuffings, bone-dry, oak-free, medium bodied white wines with more of an accent on citrusy crisp, lip smacking acidity make even more sense. In this food context, it is easier to branch out into the multiple "alternative" styles of white wines for which Lodi is becoming increasingly known, such as those made from
• Albariño (look for those of Bokisch Vineyards, Oak Farm Vineyards, Harney Lane Winery, or Viñedos Aurora)
• Vermentino (outstanding producers include Uvaggio Wines, Fields Family Wines, PRIE Winery, and Toasted Toad Cellars)
• Grenache Blanc (such as Acquiesce Vineyards, Bokisch Vineyards' Garnacha Blanca, Onesta Wines, or Fields Family Wines)
• Sauvignon Blanc (look for those of LangeTwins Family, Oak Farm Vineyards, Ironstone Vineyards, or Peltier Winery's Hybrid bottlings)
• German varieties (Borra Vineyards produces several imaginatively zesty, airy, tart edge whites under their Markus Wine Co. label from grapes such as Riesling, Kerner, Bacchus, and/or Gewürztraminer)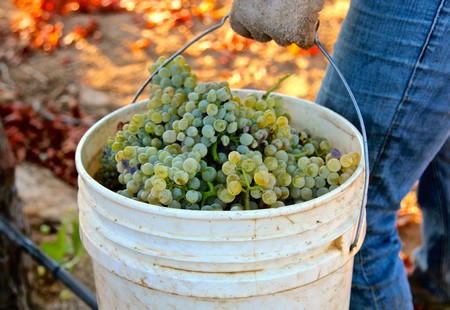 When Lodi reds rule
If you love a turkey with heartier stuffings and/or gravies – such as those made with sausages, wild mushrooms, giblets, bacon, or even things like veal kidney or chicken livers – then the richer, deeper taste of a red wine prevails over lighter white or even pink wines. Our only caveat: it is the bitter, slightly astringent taste of tannin in heavier red wines, often laced with aggressive oak barrel tastes, that often fight the taste of even the richest preparations of turkey. "Bigger" is not better when it comes to Thanksgiving turkey.
Hence, our recommendation of some of the many round, gentle yet richly aromatic red wines that have long been grown in Lodi; such as those made from grapes such as
• Cinsaut (Michael David Winery, Onesta Wines, McCay Cellars, Fields Family Wines, Estate Crush, and Turley Wine Cellars are among those producing luscious styles of this varietal red)
• Grenache (silken, pungent, super-spicy bottlings by McCay Cellars, Bokisch Vineyards' Garnacha, or Oak Farm Vineyards)
• Carignan (Jessie's Grove Winery, McCay Cellars, Klinker Brick, Michael Klouda Wines as well as Van Ruiten Family Vineyards produce deep yet lush styles of this heritage varietal)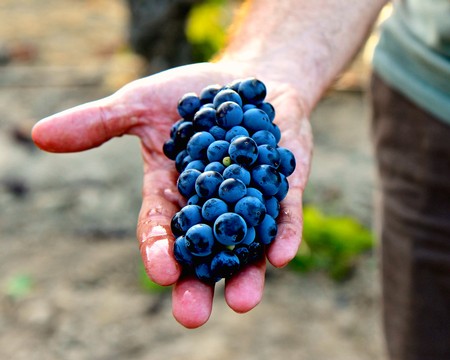 Finally, of course, there is the classic among all classics: red Zinfandel. Contrary to some wrong-headed assumption, Zinfandels grown in the Lodi Viticultural Area – more so than any other region in California – tend to fall more into the gentle, feminine (if you will), red berry scented spectrum of this grape; often with tinges of a loamy earthiness, adding a certain je nais se quoi not found in most California Zinfandels. This is a plain fact; part and parcel of the region's deep, porous sandy soils and mild, steady Mediterranean climate.
Ergo, if rounder, fruit forward styles of Zinfandel are best with richly stuffed turkeys slathered in sweetly spiced cranberry dressing, then Lodi styles of Zinfandel are as good as it gets for Thanksgiving. If you want to go for some of the more elegant, fluidly balanced styles of Lodi Zinfandel, it's hard to go wrong with Ironstone's Rous Vineyard ($35), McCay Cellars' Lot 13 or Truluck's bottlings ($32), Harney Lane's Lizzy James Vineyard ($35), LangeTwins Family's Centennial ($60), or The Lucas Winery's ZinStar Vineyard ($50).
But here's the thing about the Lodi: you need never spend more than $35/bottle to enjoy a Lodi Zinfandel that meets the ideal criteria of being gentle and fruit-forward. There are probably more than you can shake a stick (or fork) at; beginning with the all-time Lodi classic, St. Amant's Marian's Vineyard, or the exquisitely crafted Neyers Vista Luna Vineyard (both retailing for just $24!).
Not to mention the ever-dependable Lodi grown Zinfandels of Macchia Wines, Turley Wine Cellars, Jessie's Grove Winery, Michael David Winery (their 7 Deadly Zins or Earthquake brands), Oak Farm Vineyards, Heritage Oak Winery, Klinker Brick Winery, Fields Family Wines, Michael Klouda Wines, Estate Crush's Stellina Vineyard, m2 Wines, Rippey Family Vineyards, d'Art Wines, PRIE, !ZaZin, Concrete Wine, Van Ruiten Family, Tizona Kirschenmann Vineyard (by Bokisch Vineyards), and more... there are certainly more!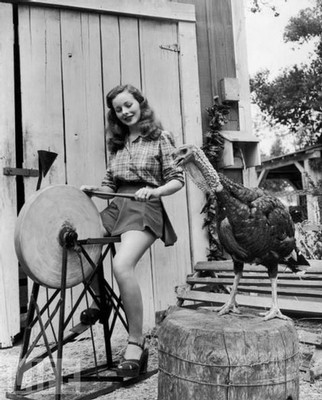 Comments