Letters from Lodi
An insightful and objective look at viticulture and winemaking from the Lodi
Appellation and the growers and vintners behind these crafts. Told from the
perspective of multi-award winning wine journalist, Randy Caparoso.

October 13, 2016 | Randy Caparoso
Beating the October rain at Lodi's Silvaspoons Vineyards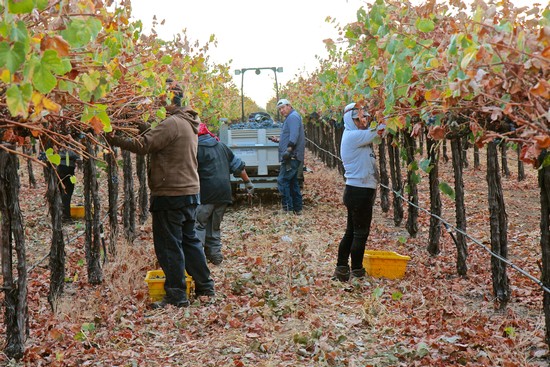 At 7:00 this morning (Thursday, October 13, 2016), the rising sun's light barely visible through gray overcast skies, Ron Silva spoke about the frantic picking of the last of his Silvaspoons Vineyards grapes before a projected rain storm.
"Rain is expected as early as tonight," says Silva. "We have had two crews out in our Mingo Rd. vineyard since 3:00 AM, hand-picking in the dark with headlamps and overhead lights. We plan to work the rest of the morning to get in as much as we possibly can."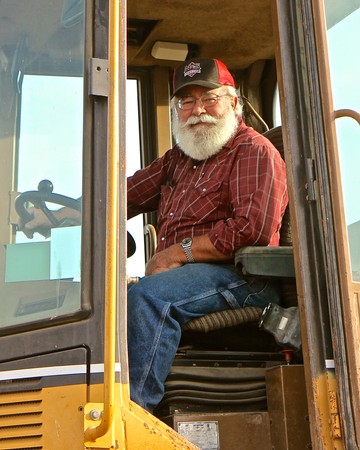 While Silvaspoons Vineyards is a major supplier of popular grapes such as Zinfandel and Petite Sirah, this Alta Mesa-Lodi AVA ranch is perhaps better known as a source of somewhat rare Portuguese grapes – including Verdelho, Alvarinho (a.k.a. Albariño), Touriga Nacional, Touriga Francesa, Tinta Cão, Tinta Roriz (a.k.a. Tempranillo), Souzão, Alvarelhão, and Trincadeira (a.k.a. Tinta Amarela) – as well as lesser known yet high-demand varieties such as Tannat, Cabernet Franc and Torrontés.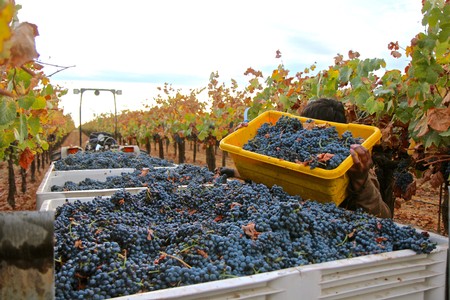 Says Silva, "Everything is in except Souzão, Alvarelhão, some of the Tempranillo and Tannat. We picked most of the late ripening grapes like the Tourigas last week and earlier in the month."
The Alvarelhão, Souzão and Tempranillo out in the fields this morning were slightly shriveled, sweet with sugar, and phenologically ripe with brown stems and seeds. The notoriously thick skinned Tannat grapes were just slightly dimpled. "We do not usually pick the Port grapes until mid- to late-October," says Silva, "but this is an early year, they were ready to pick at the beginning of the month.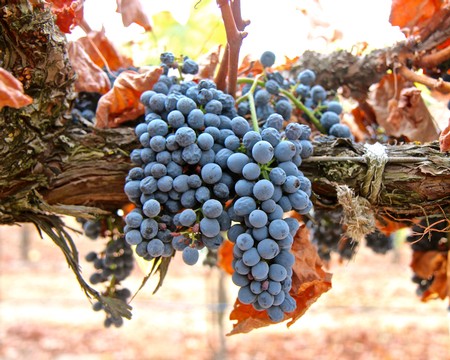 "The 2016 harvest started fast, but slowed down over the past month. Then the wineries went 'hurry-up,' everything ripening at once. Their tanks were full, they couldn't take the grapes even if they wanted them. Since what I have left are Port grapes, these they tend to put off taking. But now that the rain's coming in, we no longer have a choice – we've got to get them picked."
While the crews were harvesting the last of the Souzão and Tempranillo, Silva hopped on to his giant Cat backhoe to finish turning his piles of compost – 10-ft. high mounds of fermented hay and manure from neighboring livestock, dairy and horse ranches, sitting on about an acre of land between planted vines.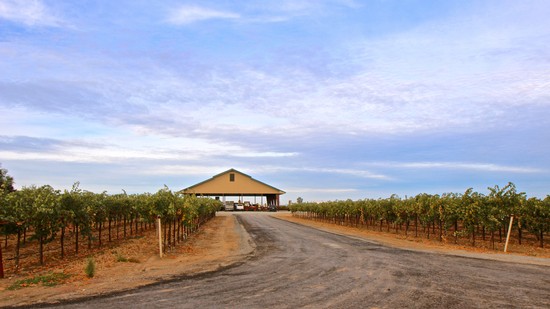 "The rain is going to delay us, but each year the first thing I do following the harvest is lay this beautiful compost over the entire vineyard," said Mr. Silva. Silvaspoons Vineyards, in fact, is farmed according to Lodi Rules for Sustainable Winegrowing.
"Everyone is happy with the quality of the 2016 grapes," says Silva, "and the quantity, except in the case of the Tempranillo, has also been good. I think we're ready for our Hawaii vacation!"
More photographs of Silvaspoons Vineyards' frantic early morning pick just prior to the 2016 mid-October rains: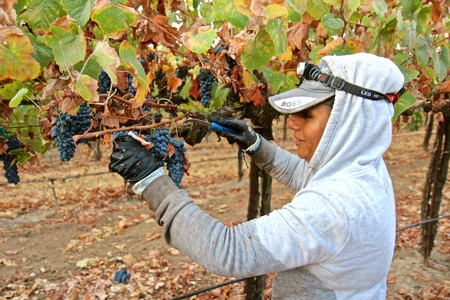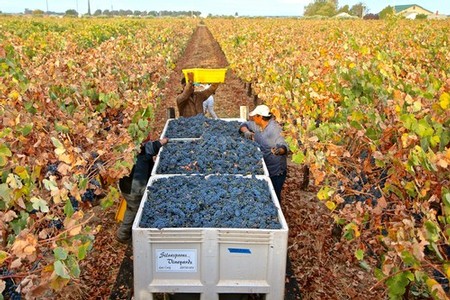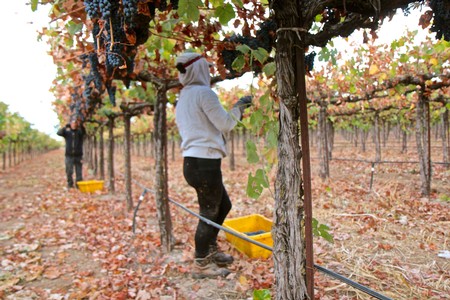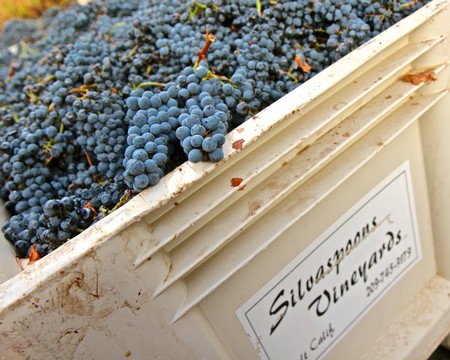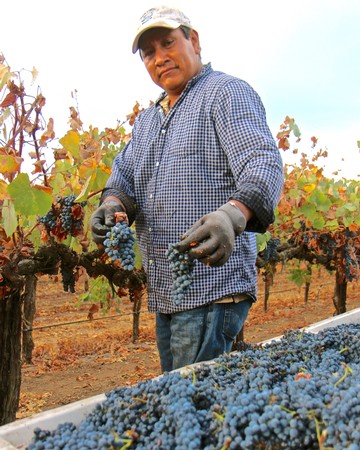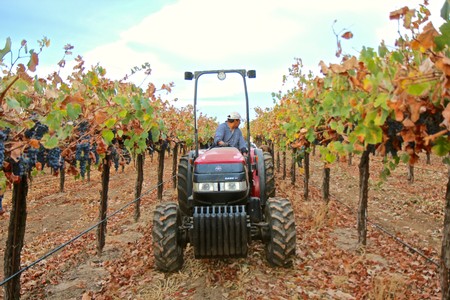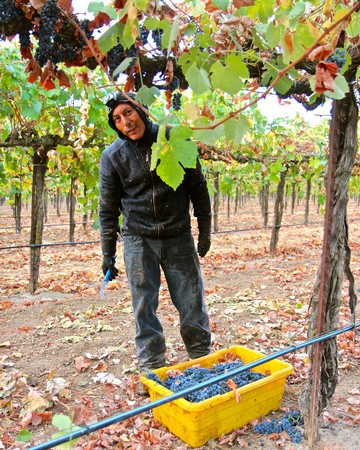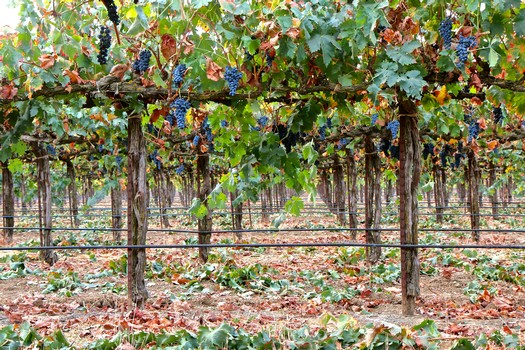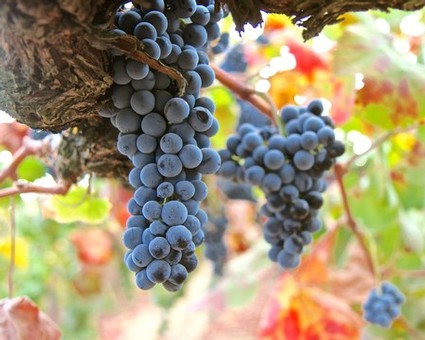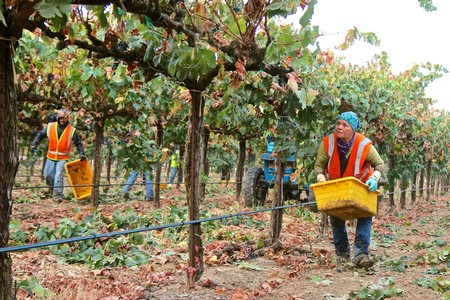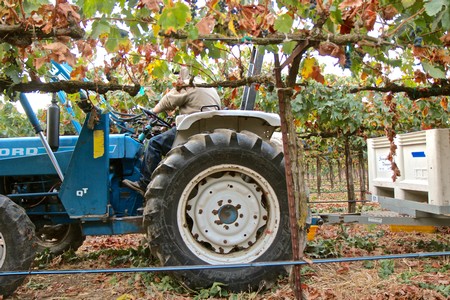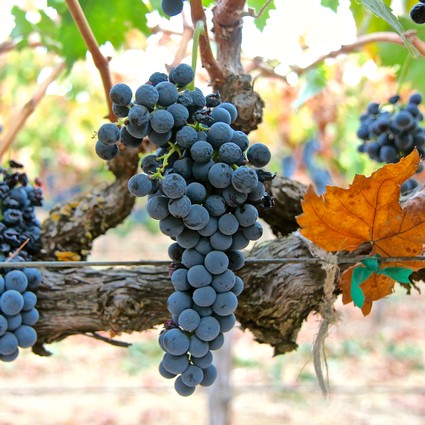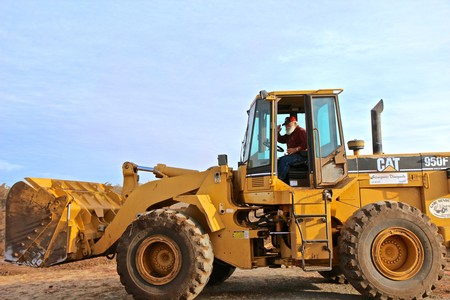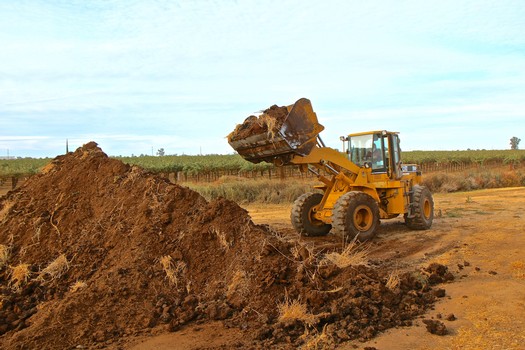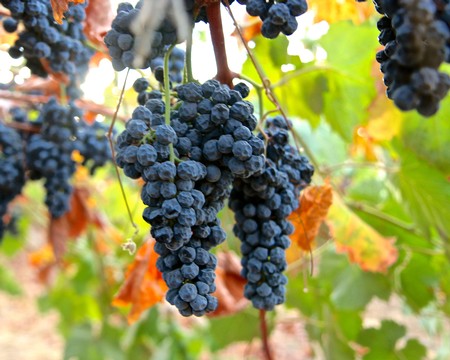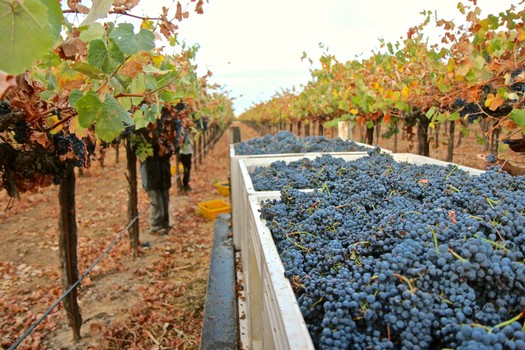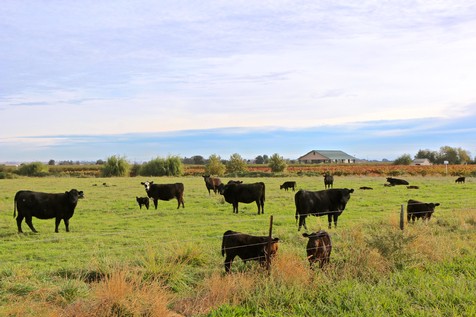 Comments