Letters from Lodi
An insightful and objective look at viticulture and winemaking from the Lodi
Appellation and the growers and vintners behind these crafts. Told from the
perspective of multi-award winning wine journalist, Randy Caparoso.

October 20, 2016 | Randy Caparoso
Questions (and answers) concerning the distinct minerality of Lodi grown wines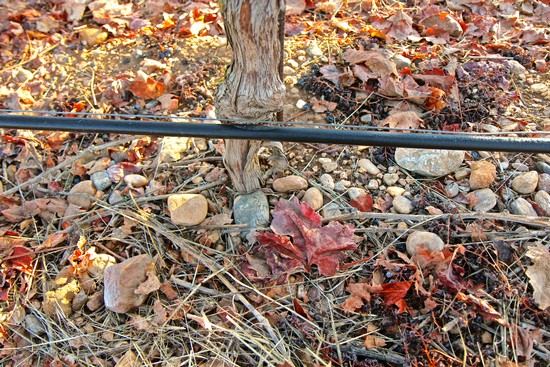 What is "minerality" in wine, and why are more people talking about it?
Answer: After many years of drinking soft, fruity styles of California wine, many wine lovers are gravitating more towards wines that are, well, unfruity. Wines that taste decidedly dry, with a little more tartness, a little lighter on the palate, with aromas and flavors that suggest things like minerals, stones, maybe a little flintiness or even brininess, as opposed to the usual taste fruitiness traditionally emphasized in California varietals.
Many European wines, of course, have this taste; often to the point where there are no fruit-related aromas and flavors at all – just minerals and earthy, sometimes leathery or dusty qualities. If your palate has already been weaned on American wine, you may still prefer discreet touches of fresh fruit along with minerality in your wine. But definitely, no longer to the point where an annoying tutti-fruitiness is dominating the taste of your favored wines.
Hence, our first question – exactly what is minerality in wine? What it is not, according to people who have studied the science of it, is the taste of minerals coming up from the soil in which wine grapes are grown.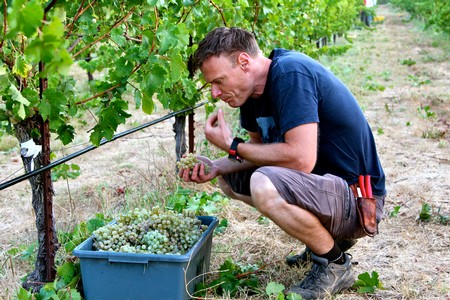 In a 2012 article in the wine industry journal called Practical Winery & Vineyard, Jordan Ross writes, "Do grapevines take up... geological minerals, which impart a mineral character to wine? Scientists say they do not."
Ross elaborates: "Geologists talk about geological minerals, while plant scientists refer to mineral ions, also called mineral nutrients. Geological minerals are chemical compounds; they are the minerals in vineyard rocks and soils. Mineral ions or nutrients, on the other hand, are the components of geological minerals."
It is not possible, however, for minerals to work their way into fruit and, eventually, resulting wines. Ross quotes U.C. Davis Professor Emerita Carole Meredith as saying, "The vine is unable to take up these minerals... a mineral is a complex chemical compound and when it gets in the area near the plant roots it is broken down into its component ions. Grapevines never take up a mineral, only the components of minerals."
Addressing the issue of defining minerality in wine assessments, Ross quotes Cornell Assistant Professor of Enology Anna Katharine Mansfield: as saying, "Our problem is that we first need to have people agree on what minerality is... Is it chalkiness, is it stoniness, is it wet rock? Is it an aroma, a taste (such as salt) or a tactile sensation?... Right now it is a really trendy word. I am careful not to use the word because it is so poorly defined."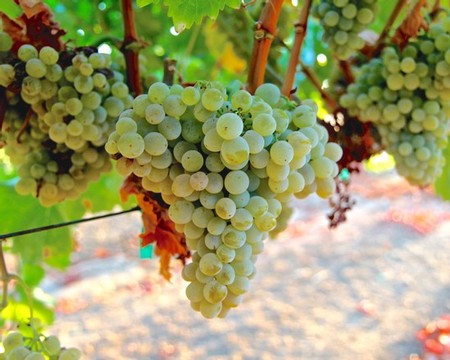 Nonetheless, "minerality" is as common a wine descriptior as almost any other, like "citrus," "berries," or "flowers." Scientists may agree that it is impossible to uptake the taste of minerals from soils in which vines are grown; but it is no coincidence, according to Ross, that sensations of minerality also happen to correlate with wines grown in colder climates, producing wines higher in acidity. Chardonnay based white wines grown in France's Burgundy regions, for example, tend to be more minerally than Chardonnays grown in California's coastal regions, which are largely Mediterranean in climate (meaning, hot, dry summers and cold, wet winters).
The coldest winegrowing regions in the world are in Germany's Mosel-Saar-Ruwer and Rheingau. Not coincidentally, Rieslings from this region tend to be very light, tart with acidity, and strongly minerally (along with having the flowery fruit qualities natural to the Riesling grape).
Ross cites Grégoire Pissot, a vintner in France's Mâcon region, as saying, "'Mineral' is, at times, used when 'acid' would be more appropriate." Ross also cites Mosel winemaker Nik Weis, who draws attention to the fact that, although grown in similar gray slate, a higher acid Ockfener Bockstein will always taste more minerally than a lower acid Piesporter Goldtröpfchen; most likely because, within the Mosel region, Goldtröpfchen is a warmer site than Bockstein.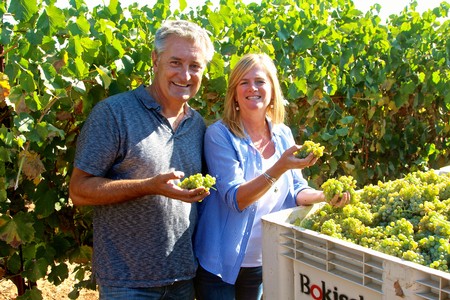 One we do know, here in Lodi: more and more wines grown here are exhibiting distinct qualities suggesting minerality. The Lodi Viticultural Area may not be nearly as cold a winegrowing region as Burgundy or the Mosel, but its Mediterranean climate is still moderate enough to allow earlier picking of grapes – particularly white wine grapes, or grapes picked for rosés – at lower sugar levels, with more than sufficient enough natural acidity to mobilize sensations akin to minerals.
Why didn't anyone notice this before? Easy answer: because Lodi grown, artisanal style, single-vineyard sourced wines didn't exist up until six or seven years ago. The phenomenon is that recent. Plus, up until recently, there wasn't much of a call from consumers for these styles of wines; picked at lower sugars and higher acids for dryer, lighter, sharper tastes, with sensations of "fruit" dialed down far enough to allow tastes suggesting minerality to shine through.
Final question: What are the Lodi wines that fit this description? The following are notes on some of our favorites tasted over the past few months. If you love a wine that leans more towards the mineral rather than fruit side of the flavor spectrum, you'll definitely enjoy this stunning introduction to what Lodi can do:
2015 Markus (by Borra Vineyards), Lodi Nativo ($19) – Wine lovers wondering how it is possible for a region like Lodi to produce a minerally, essentially Northern European style wine may find this exotic blend of Kerner (52%), Riesling (29%), Bacchus (15%), and Gewürztraminer (4%) to be a fascinating study on the phenomenon of minerality in wines. Acid related sensations with more of sense of flintiness run through this bone-dry, mouth-wateringly tart white from start to finish; underscoring wispy flower, lime and peach skin nuances. Winemaker Markus Niggli picked and steel tank co-fermented the Kerner, Riesling and Bacchus grapes all on the same day; the Kerner at 22° Brix (i.e. sugar reading), the Riesling at 21°, and the Bacchus (typically a later ripening grape) at a decidedly underripe 17.5°. Explains Niggli, "The floral notes of Riesling dominate the flavors in this wine, although Kerner, which dominates the blend, naturally has minerally/flinty qualities." Adds Niggli, "The Bacchus is the component that pushed the T.A. (total acidity) even higher, which only emphasized the minerality." Finally, zero oak aging revs up the sensation of flint even further. Visit Markus Wine Co.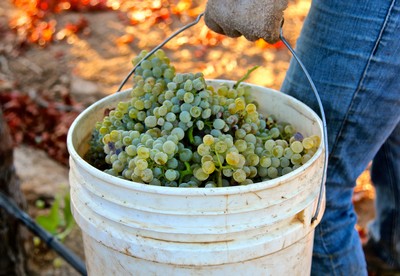 2015 Fields Family, Delu Vineyard Lodi Vermentino ($19) – There is a clean, effable, bracing core of minerality running through this emphatically dry, unoaked, pungent varietal white; not so much with a sense of fruitiness as nostril tingling sensations of lavender, elderflower, smidgens of lemon verbena, all manifested in a lean (in a positive sense of not being "fat"), mouthwateringly tart, edgy, medium bodied taste. Visit Fields Family Wines.
2015 Acquiesce, Lodi Grenache Blanc ($24) – From a Lodi grower/producer that has forged a reputation for 100% non-oaked wines, this varietal white's stony sensations mingle with Mediterranean-ish notes of blossoming honeysuckle and crisp pear-like fruit qualities; tucked into a pert, compact, nimble, sleekly textured medium bodied palate feel. Visit Acquiesce Winery.
2015 Bokisch, Terra Alta Vineyard Clements Hills-Lodi Albariño ($18) –After 15 vintages, Lodi's leading grower of Spanish grapes has developed an exacting handle on how to amplify this varietal's intrinsic mineral character while retaining its multi-faceted fragrances; resulting in acid mobilized stoniness, combined with flowery herbs (faintly of lavender), white peach and grapefruity citrus; manifested on a medium bodied palate, coming across as stony, lemony and edgy. Visit Bokisch Vineyards.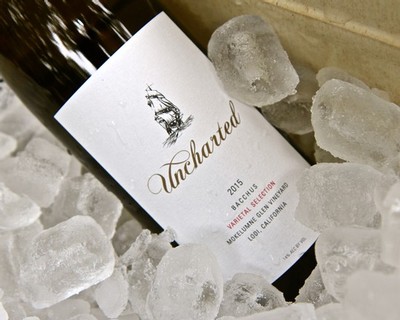 2015 Sidebar, Mokelumne River (Lodi) Kerner ($25) – Produced by Sonoma's Ramey Wine Cellars from Kerner (Riesling x Trollinger grape crossing) grown by Lodi's Mokelumne Glen Vineyards (the same source utilized by Borra's Markus Niggli for his contemporary style whites). A spare, lean, crisp edged, medium bodied white driven primarily by its steely, mineral textured sensations; underscored by subtle scents and sensation of citrus (lemon and orange peel), backed by faintly earthy, organic notes. Visit Sidebar Cellars.
2015 Uncharted (by Holman Cellars) Mokelumne Glen Vineyard Lodi Bacchus ($25) – Still another Mokelumne Glen grown varietal; this one consisting purely of the Bacchus grape –a crossing of (Silvaner x Riesling) x Müller-Thurgau (Riesling x Madeleine Royale). Here the minerality is embedded in sensations of stringy flesh of apricot and pungent perfumes suggesting thyme and lavender; bone-dry, buoyant and fluidly medium bodied. Visit Holman Cellars.
2015 McCay, Lodi Rosé ($18) – One of several Lodi producers now specializing in transparent, nuanced yet highly expressive dry rosés, as close to authentic Provençal style rosés as any other on the West Coast. A svelte, silky-sheer, discreetly tart, strawberry scented pink laced with faint notes of lavender and loam, transitioning into stony/scrubby mineral sensations on the palate. How is it done? Meticulous winemaking (prior to native yeast fermentation, winemaker/owner Mike McCay soaks dormant pink must in a cold room for at least 30 days); combined with early season picking (about 22° Brix) and phenomenal grape sourcing (Carignan coming off wizened 109-year-old vines, with smaller proportions of Syrah cultivated by one of Lodi's most oeno-retentive growers, Phil Abba). Visit McCay Cellars.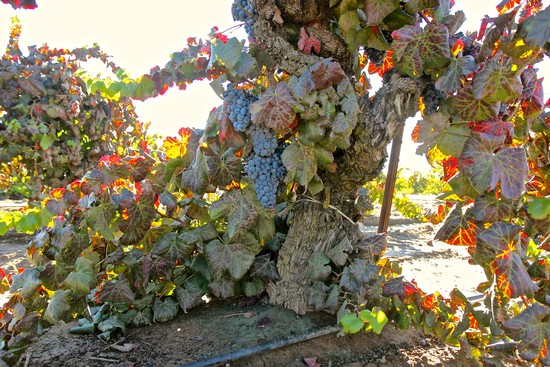 Comments