Letters from Lodi
An insightful and objective look at viticulture and winemaking from the Lodi
Appellation and the growers and vintners behind these crafts. Told from the
perspective of multi-award winning wine journalist, Randy Caparoso.

October 26, 2016 | Randy Caparoso
The joy of Lodi grapes discovered in Berkeley's Urbano Cellars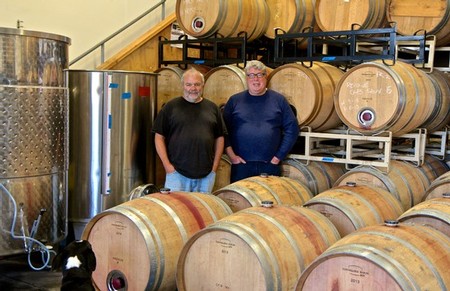 If there is joy and camaraderie in wine, there is even more joy when you get together with friends of like mind and temperament to make your own wine.
Harvest 2016 found wine aficionados-turned-winemakers Bob Rawson and Fred Dick celebrating the 10th anniversary of their Urbano Cellars: an aptly named micro-sized winery and no-frills tasting room located smack dab in the middle of West Berkeley; just steps away from the shimmering lights and tony restaurants of Fourth St. (off University Ave.), and just down the hill from the storied University of California Berkeley campus.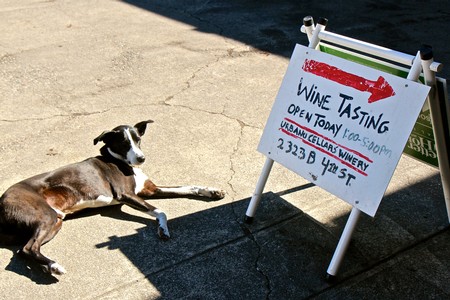 There is also a Lodi spirit pervasive in this urban winery. In a local paper (Nosh Weekly), Mr. Dick was recently quoted to say, "We aren't into buying popular grapes that would make us rich." In other words, "We agree on what we don't want to produce — no Cabernet Sauvignon or Chardonnay."
Instead, Rawson and Dick focus over 90% of their production on wines made from grapes grown in the Lodi Viticultural Area (the balance coming from Clarksburg and Solano County Green Valley). The appeal to them is that the fruit fits in with their goals and laid-back, zero-B.S. personalities. "Our overall goal is to produce really good, hand crafted wine that we can sell for reasonable prices," says Rawson, "something you won't find in Napa or Sonoma."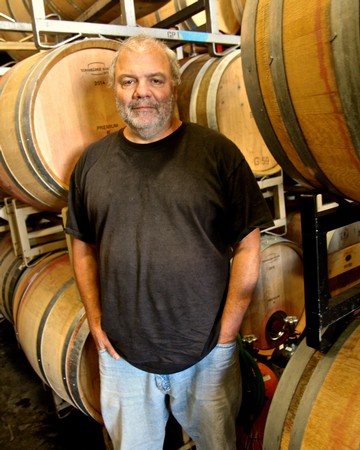 There is also the cachet of working with, as Rawson puts it, "underappreciated vineyards." Dick adds: "Weather in Lodi is similar to Napa, and we find the fruit quality to be spectacular. As winemakers we like to think we do a lot, but quality really does come from vineyards. Plus, Lodi grows a number of varieties that aren't as prolific in Napa or Sonoma, which happen to be the ones we're more excited about."
One of Urbano Cellars' major grape sources is Clements Hills AVA vineyard farmed by Gregg Lewis (owner/winemaker of Lodi's Dancing Fox). "We started with Barbera from Gregg's vineyard," says Rawson, and liked it so much that we started to take Tempranillo and Teroldego from him as well. We also did two vintages of Nebbiolo from the Lewis Vineyard, but neglected to tell him how much we liked it – when we went back for more in 2012, we discovered that he tore out his one row of Nebbiolo."
Adds Rawson, "We also get Sangiovese from Larry Mettler's Arbor Vineyards, and quite a bit from a vineyard we had been calling Bokides Ranch, but which is now owned and farmed by Jose Morales – we get Syrah, two clones of Grenache, Mourvèdre, Viognier, Malbec and Cabernet Franc."
From sensory standpoint, Mr. Rawson tell us, "We find a nice thread of minerality running through the Lewis Vineyard wines. From the Jose Morales Vineyard, there is more of an earthiness."
Dick adds, "One thing that may be different about the Clements Hills area in particular is that grapes seem to ripen well without being overripe. This lends itself to our style of wine, which is to keep the alcohols down."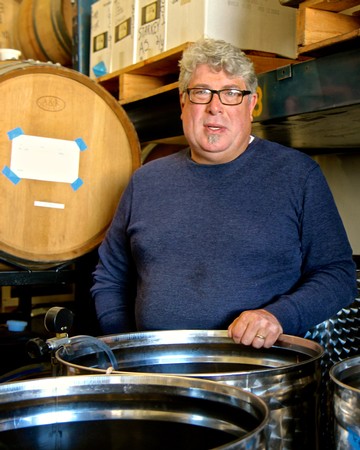 Dick and Rawson sell virtually all of their yearly production – hovering around 1,100 cases, including their successful refillable 1-liter bottle ("4th Street Red" and "4th Street White") and keg (for local restaurants) programs – within a 15-mile radius to a Berkeley/Oakland clientele, known for their sophisticated tastes in wine and food. When asked if there is ever push-back to the fact that they source grapes primarily from Lodi, Rawson says, "Hardly ever – we're proud of the fact that we make wine from Lodi grapes, and have no trouble selling it. It's true, of course, that many people still have no idea where Lodi is, but there is now an advantage to the fact that the region has recently become better known."
"Ah, but there is a double-edge sword to that," says Dick. "If Lodi becomes too famous, prices may go up. Let's hope this doesn't happen too soon!"
Among the dozen and a half wines produced by Urbano Cellars, one of the highlights is their softly dry, transparently pink 2015 Urbano Bokides Ranch Clements Hills (Lodi) Vin Rosé ($18). "This is 100% Grenache," explains Rawson, "from the vineyard we're now calling Jose Morales Vineyard, and picked early – at just over 22° Brix – just for rosé." The result is a low-key style of pink, with delicate touches of strawberry allowing mineral notes to predominate in the nose and through a light, easy, bone-dry finish.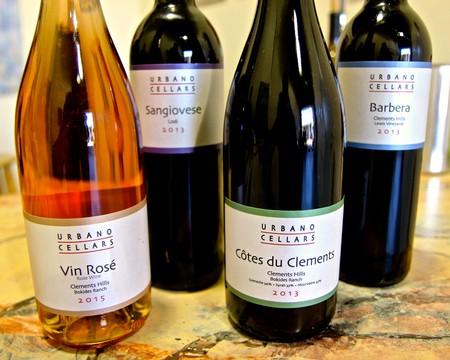 Among the reds, the 2013 Urbano Bokides Ranch Clements Hills (Lodi) Côtes du Clements ($25) is perhaps the best and brightest drinking at the moment. "This wine is made from equal parts Grenache, Syrah and Mourvèdre," says Rawson. "We could call it a 'GSM', but it's better to call it 'Côtes du Clements' because it shows what we like best about Clements Hills fruit." The nose is of sweet black pepper and black fruits underlined by mild yet distinctively earthy, loamy notes; firm with moderate tannin, and a medium-full body giving the spiced fruit qualities a rounded, easy feel.
The Berkeley locals should consider themselves lucky to be able to refill their 1-liter bottles of non-vintaged Urbano 4th Street Red ($17; $5 initial bottle cost), which is currently a joyously soft, fruity, highly quaffable blend of Lodi grown Grenache (35%), Tempranillo (20%), Syrah (20%) and Cabernet Franc (10%), reminiscent of the unpretentiously light, rustic, eminently food-worthy restaurant "house" wines so typical of Southern France or Northern Italy. "The blends vary," says Dick – "they can be a literal kitchen sink, but the 'GST' blends are among our most popular."
Still another local favorite, especially in Italian restaurants, is their 2013 Urbano Lodi Sangiovese ($23) sourced from Lodi's Mettler family – a tightly wound, lean and lanky red, zesty with acidity, and a nose of sweet cherry tomato and dark chocolate. "We've been producing Sangiovese for going on 10 vintages," says Dick – "it's right up our alley because it's such an ideal 'food wine.'"
The grapes of Lodi, it seems, have found a natural home in the streets of California's East Bay!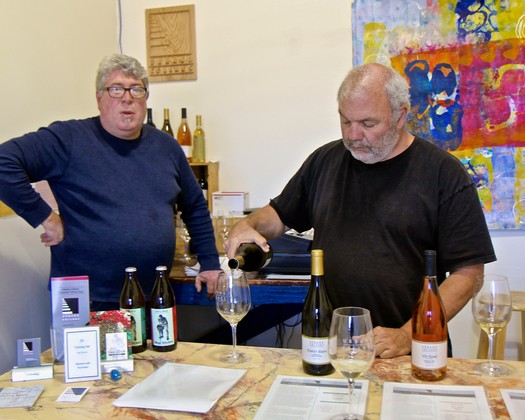 Comments