Letters from Lodi
An insightful and objective look at viticulture and winemaking from the Lodi
Appellation and the growers and vintners behind these crafts. Told from the
perspective of multi-award winning wine journalist, Randy Caparoso.

October 9, 2015 | Randy Caparoso
Victor Vineyards, Lodi's latest award winning producer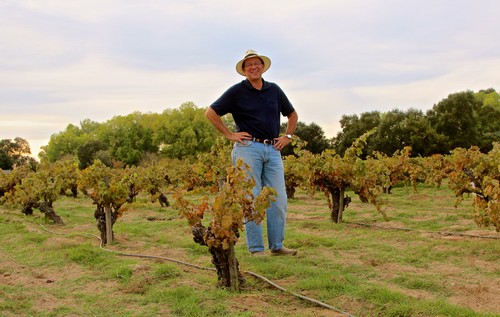 Victor Vineyards grower/owner Rob Lawson among +100-year-old Dixon Vineyard Zinfandel
Why did the chicken cross the road? In the miniature CDP of Victor, located just outside the City of Lodi on the east side of the Lodi appellation's Mokelumne River AVA, there's an old story about a rooster known to cross Hwy. 12 E. (Victor Rd.) during each harvest to sip the latest vintages.
In a town of barely 200 residents, this is as exciting as it gets (although undoubtedly, whatever happens in Victor's landmark Know Place Bar probably stays in Know Place).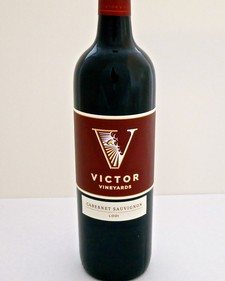 But lately, something new and exciting has been happening in Victor: the establishment and dramatic growth of Victor Vineyards, a winery operation owned and by Lodi lifer Robert ("Rob") Lawson.
Victor Vineyards, in fact, is probably the most significant 20,000-case winery most folks, even in Lodi, have never heard of. There are circumstances explaining this.
But first, let's jump ahead of the story to the happy ending that really means the most to wine lovers: the wines produced by Victor Vineyards.
For openers, the 2013 Victor Vineyards Lodi Cabernet Sauvignon ($16), which had the temerity to outclass dozens of other wines by producers of much longer standing, to take home not only a Gold, but also Best of Class honors, at the 2015 Sunset International Wine Competition.
Like other Lodi varietal bottlings of the recent past, the Victor Vineyards Cabernet Sauvignon's price is ridiculously reasonable. But even more importantly, this is a svelte yet densely textured rendering of Cabernet Sauvignon with a subtle aromatic interplay of cedarbox, blackberry and fresh cherry-berry qualities.
In plainer terms, the wine is smooth and dry like any good Cabernet Sauvignon should be; deepened and fleshed out by a judicious dose of Petite Sirah (another classic Lodi approach) in the blend, without verging into the ultra-ripe, astringent or oak laden sensations typical of most California Cabernet Sauvignons.
Secondly, there is the 2013 Victor Vineyards Lodi Zinfandel ($15). In this blog we talk a lot about the "true style" of Lodi grown Zinfandel finally coming out, thanks to a growing number of local producers eschewing the overripe or sweet, fat, oaky, high octane (i.e. +15% alcohol) style of Zinfandel that has become something of the caricaturized image of the varietal over the past 15, 20 years.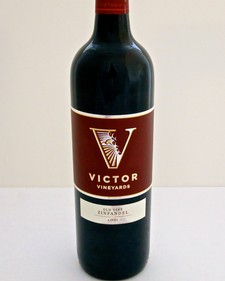 When you let Lodi grown Zinfandel be Lodi Zinfandel, it is actually a more delicate, floral, subtly earthy rather than rooty-tooty fruit driven red wine, with more of a moderate weight and closer to waif-like substance. In other words, the opposite of the prevalent notion of big, jammy fruited "Zinfandel."
The Victor Vineyards Zinfandel falls in this category: ringingly pure in its cherry/berry varietal perfume with subtle underpinnings of cedar/vanillin French oak; smooth, silky, restrained yet bright and piquant on the palate. In the parlance of wine geeks, this is a more balanced, elegant style of Zinfandel.
Ancient-timers would call this a "claret" style Zinfandel, in reference to the old British terminology for classic red Bordeaux. But again, with this type of pricing ($15!), you don't need a smoking jacket, clipped accent or dangling pinkie to enjoy this wine. You just need to have sensible taste, like most Lodi wine lovers.
Oh, did we mention? The 2013 Victor Vineyards Zinfandel also took a Gold at the most recent San Francisco Chronicle Wine Competition, and no less than a Double Gold (i.e. judges' unanimous decision) at the San Francisco International Wine Competition. We're glad to see that hoity-toity professional wine judges are also developing a taste for true Lodi style Zinfandel.
So what's the story behind Victor Vineyards? Like the proverbial chicken that crossed the road, Mr. Lawson started up the brand a little less than five years ago not so much because he could, but because it seemed like the natural thing to do.
In a conversation this past week, Lawson told us: "Victor has a neat history – it's had zero growth over the past 100 years. But that's part of its charm. I'm from here. I had my first drink at the Know Place bar, and I grew up working in vineyards. I remember getting up in the middle of the night to help a friend's dad, grabbing a shovel to dig out ditches. That's why I originally determined that working in vineyards was the one thing I would never do with my life."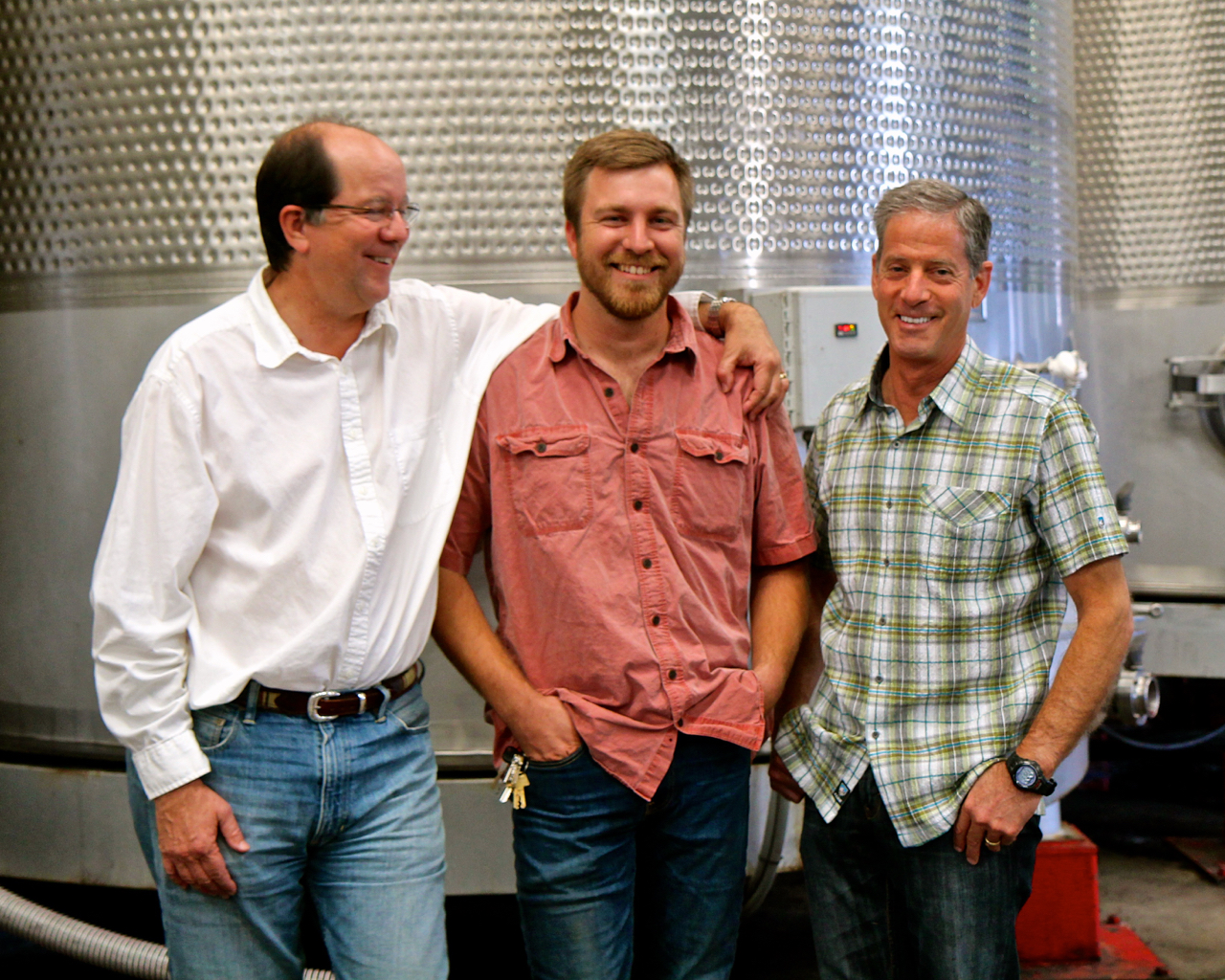 In Victor Vineyards winery: Rob Lawson with his son Ian (middle), and consulting winemaker Larry Levin
In 1993 Lawson was sucked back into the life of a vineyardist, he tells us, "when I was looking around for some kind of investment that could pay for itself. At that time, the grape business seemed like a good idea. I found a couple of 45-acre vineyard properties next to each other that were marked up higher than their value. After talking with the owner I got the price down, and ended up with all 90 acres."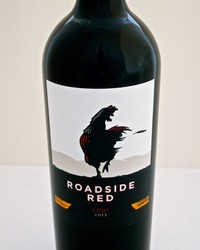 The property, now known as Lawson Vineyard, was farmed by a vineyard management company, and its grapes were under contract with E. & J. Gallo. Mr. Lawson, however, did not feel that he was getting the most out of his investment. "I began farming it myself," he says, "and started looking at wineries in Napa Valley and Sonoma County who wanted high quality grapes." And like any smart businessman, Lawson began selling his grapes – primarily Chardonnay and Cabernet Sauvignon – to North Coast wineries, reaping the higher returns.
Encouraged by the interest of top quality wineries in Lodi grown fruit, Lawson started to think about going into production of his own wine; which was made a real possibility in 1999, when he purchased the historic Victor Fruit Growers Company – a fruit packing facility located right alongside the old railroad line (now abandoned) along Victor Rd., between Cherry and Bruella.
This +100-year-old facility, with its warehouse space and thick-walled cold rooms, was perfect for a no-frills winery. Lawson invested in stainless steel tanks and a state-of-the-art press, and hired a crack consulting winemaker named Larry Levin, who brought over 35 years of prestige style winemaking experience to the table, having crafted wines for Dry Creek Vineyard, Franciscan Estate, Mount Veeder Winery, Estancia and Quintessa.
The first Victor Vineyards bottling was a 2011 Lodi Chardonnay from Lawson Vineyard, followed by a Cabernet Sauvignon, Zinfandel and "Roadside Red" (the latter, a varietal blend bearing a silhouette of the legendary Victor rooster on the label). Mr. Levin continues to consult, and Mr. Lawson's son, Ian Lawson, has developed into the winery's winemaker of note; working with grapes from other east side Lodi vineyards (including the +100-year-old Dixon Vineyard, from which much of the Victor Vineyards Zinfandel is sourced) on top of the family's own Lawson Vineyard.
Typical many winery start-ups, at least 80% of the Victor Vineyards production is sold to other wineries ("as many as 70 high-end brands," according to Lawson) based primarily in the North Coast, and top selections from the rest go into Victor Vineyards label wines.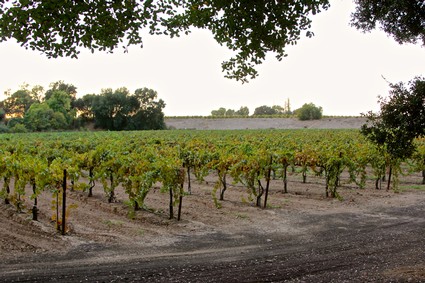 Lawson Vineyard Chardonnay
This emerging brand has not been visible in the California market as of yet because, explained Mr. Lawson, "we are just now getting started with a distributor in this state, although it won't be long until you'll see it in local stores." Meanwhile, Victor Vineyards wines are available for purchase online at victorvineyards.com.
There will soon be a tasting room and ambitious "fresh market" plaza, currently being planned to be built into one end of the old packing shed along Victor Rd. In the meantime, Victor Vineyards wines are marketed in 11 other states (Arizona, Oklahoma, Wisconsin, Massachussetts, New York, New Jersey, Pennsylvania, Florida, Georgia, Oklahoma and Tennessee).
Yet this is a brand to watch because they do things the right way, notwithstanding the fact that the wines are currently targeted for the $14-$16 suggested retail market. "The key," according to Lawson, "is that we follow Larry's dictum, in that we choose only the best fruit for our own wines, and that we spend more time in the vineyards – even the ones that we don't own – than we do in the winery."
Ian Lawson adds, "The wines are the way they are because I'm in each vineyard at least once a week, from bud break to harvest, and because we go for a balanced style in all our wines." Adds the senior Lawson, "We don't have one wine that leads with oak... I like all our wines to be clean, crisp and fresh – something we can enjoy with food."
And already, the Lawsons have much to crow about!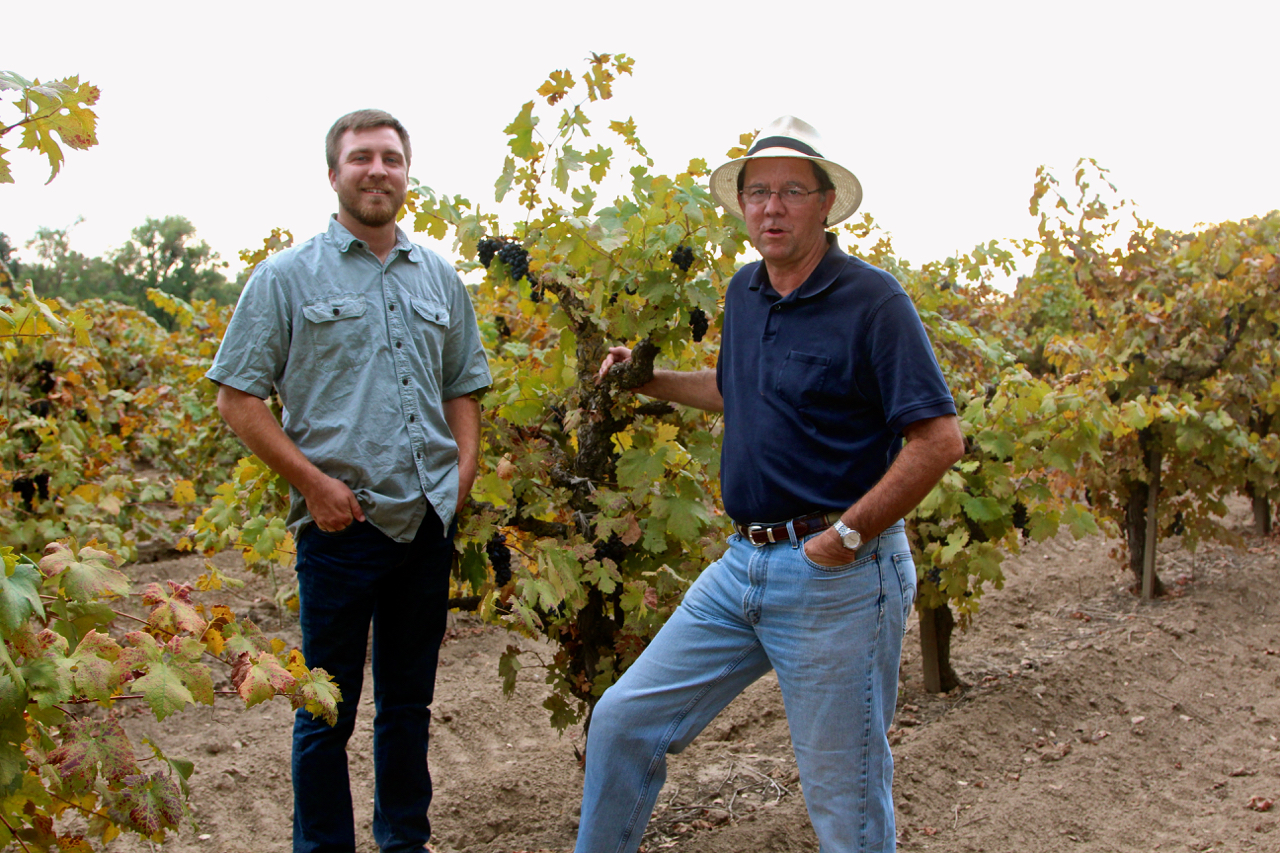 Ian and Rob Lawson with 45-year-old Zinfandel vines in their Lawson Vineyard
Comments