Letters from Lodi
An insightful and objective look at viticulture and winemaking from the Lodi
Appellation and the growers and vintners behind these crafts. Told from the
perspective of multi-award winning wine journalist, Randy Caparoso.

September 10, 2020 | Randy Caparoso
Snoop Dogg releases an important wine, and it's from Lodi!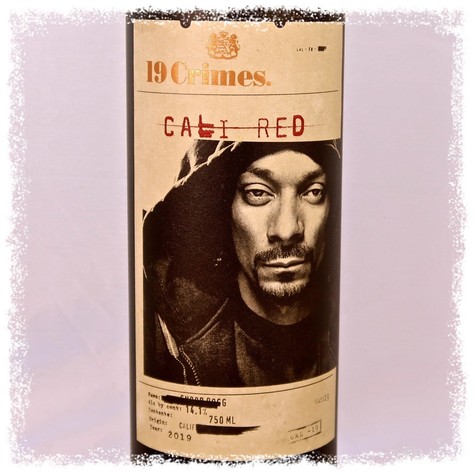 It's not so much what the label on the 2019 19 Crimes Cali Red ($12) says than what it projects: the iconic face of the long-celebrated rapper, Snoop Dogg, in muscular black and tan, with slashes of inky red and black marking pen. It practically screams "Drink this wine... if you've got the guts."
So I did. The color is a deep, opaque purplish-ruby with a bright red outer rim. The aroma mixes black tea, dried herbs, a touch of tobacco/smoke, and red and black berryish fruits. But while "big" in the nose, on the palate the wine is soft, round, almost cuddly. And it has what many of the wine cognoscenti would describe as a "jammy" finish — code words for super-fruity, or slightly sweet. Not super-sweet like a dessert wine, but just sweet enough to cushion the ripe fruit and generous oak sensations, keeping it from completely drying out the mouth with tannin. Like drinking chocolate cake. 14.1% alcohol, which is about par for any commercial California wine (these days many of the state's finest Pinot noirs are higher than that).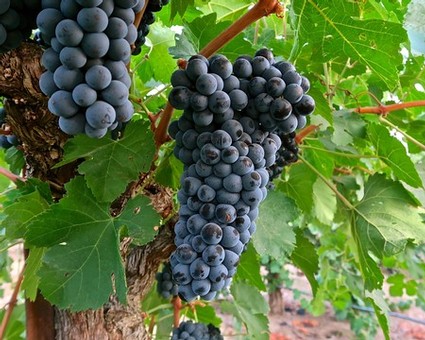 It was my 40-year-old daughter who woke me up to the fact that Snoop Dogg's 19 Crimes Cali Red is an important wine. Like so many conversations we have these days (she is a busy head librarian in New Mexico), it was by text:
Daughter: OMG, Snoop Dogg's wine is from Lodi!
Father: Yeah, I knew that.
Daughter: Can't wait! You must have an in somewhere. This is big.
Father: We announced it on social media a few weeks ago.
Daughter: Well it just hit mainstream media. It would really be a blast to see. You should play it up and try something different. It would be a cool look.
Father: Ok, love, will give that some thought.
Daughter: Snoop has an old song about Lodi weed.
Father: Seriously? Lodi was never known for that!
Daughter: Ha! It's an old song. Maybe it's a different Lodi.
Father: Maybe. There's a Lodi in NJ.
Daughter: (texts link to "Lodi Dodi")
Father: Ha! Will "investigate" further.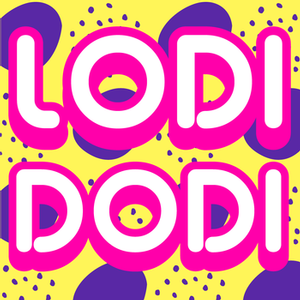 Well, I did do some investigation — including immediately contacting Treasury Wine Estates, the 19 Crimes producer, to request a sample of Snoop Dogg's Cali Red (not for some "Lodi Dodi"). I confess to not knowing much about Snoop Dogg, who first "busted out" into public fame as a rapper in 1992 when my daughter was a teenager. When I was a teen I listened to Grateful Dead, Jackson Browne, or Joni Mitchell — "old people music" (as my grandkids would call it).
In my investigation, I learned that Snoop Dogg comes from Long Beach (not NJ), and he was born Calvin Cordozar Broadus Jr. (Snoop Dogg is definitely a lot cooler).
I also learned that in Snoop's "Lodi Dodi," it's pronounced lawyer-dawdle. So unlike CCW's John Fogerty, he probably wasn't talking about being "stuck in Lodi," our Lodi (hey, at least we have a song!). But among the 715 words (I did an automatic Word count) in the legendary rapper's 4.26-minute song are some pretty happy images, like...
La Di Da Di, we like to party
We don't cause trouble, we don't bother anybody...
Presuming that my daughter is entirely correct — and far be it from me to disagree, since she does have very good taste in wine (besides being spoiled by my wine stock, she once lived and worked in a Russian River Valley estate for a year) — why is the 19 Crimes Cali Red an important wine?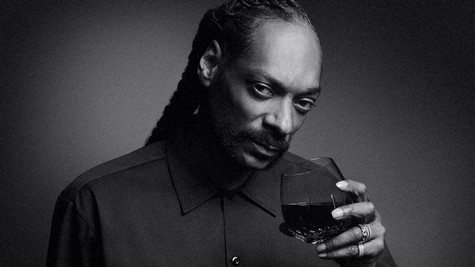 I could not get Snoop Dogg on the phone to ask him, but I did converse with John Wardley, the Vice President of Marketing for Treasury Wine Estates. It was Wardley, in fact, who first contacted Snoop Dogg's manager in Los Angeles, and then met with Mr. Dogg himself to propose a collaboration in his company's 19 Crimes portfolio, now consisting of 8 different wines celebrating some of the criminals who became Australia's original colonists.
Backing up a little: Treasury Wine Estates is an Australian-based company representing 44 major wine brands, mostly Australian (giant, legendary names like Penfolds, Rosemount, and Wolf Blass), but also Californian (notably Acacia, Beringer, Chateau St. Jean, Etude, Stag's Leap Winery, Sterling and Provenance). The 19 Crimes line, like Snoop Dogg's Cali Red, generally retails for $12 and totals some 1.7 million cases a year. Big-time figures.
Says Wardley: "We were very excited to add Snoop Dogg's name to our 19 Crimes line because, in a way, he also reflects the real, historical figures who became Australia's first settlers. We celebrate them because they were rule-breakers and culture creators. They rebelled against authority because they broke one of the '19 Crimes' which made them rogues in England, but they ended up being in a better place.
"To make our first California grown 19 Crimes wine, I thought there was no better personality to showcase on the label than Snoop Dogg. He also came from a tough place to a better place, and he's also a rule breaker and culture creator."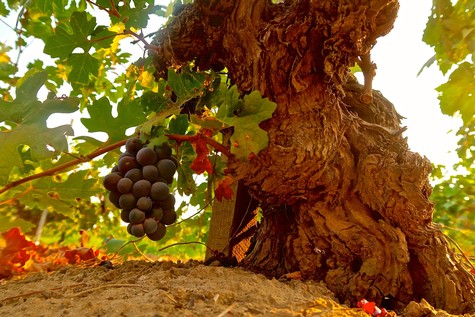 And confirming my daughter's sage observation, Wardley added: "We think the 19 Crimes Cali Red will be big because, as Snoop Dogg's brand, it will reach out to new wine consumers, many of whom don't fall in the usual demographics when we talk about wine consumers. I'm talking about Millennials, as well as African Americans and Hispanic consumers. Groups that no one really talks to.
"Snoop himself," adds Wardley, "is an understated guy, very humble. The first thing he told me was 'Wine is great!' — maybe with a couple of expletives. But he loved the idea of creating an 'everyday' person's wine. For authenticity, he was involved in the final blend, which came entirely from Lodi fruit."
Also in our phone conversation was Lily Lane, the Senior Public Relations Director of Treasury Wine Estates (and originally an Aussie, like Wardley, who has been living and working in the U.S. for a number of years now). Says Lane: "Snoop Dogg's Cali Red is our first wine in the 19 Crimes portfolio made from grapes that grow well in California. Quintessentially Californian born and raised, Snoop was the perfect fit to represent our West Coast debut. Second chances are a fundamental value of the 19 Crimes brand, and Snoop felt this celebration of redemption spoke to his personal journey."
In her own conversations with Mr. Dogg, Lane adds: "He may be remembered for songs like 'Gin & Juice,' but he says he acquired a taste for wine late in life when fellow rapper Warren G shared a bottle of Merlot. After that, his affinity for red varietals only grew, making the blend in 19 Crimes Cali Red a natural fit."
For the record, according to Lane, the Cali Red is 65% Petite Sirah, 30% Zinfandel, and 5% Merlot. Adds Lane, "We knew we wanted our first 19 Crimes California wine to be red, and the Lodi reputation as a red wine growing region spoke for itself. The diverse array of varietals and silky-textured wines produced by this region made it the perfect place to craft an innovative red blend. Use of all-American oak adds a distinct smoky component that also yields vanilla and chocolate."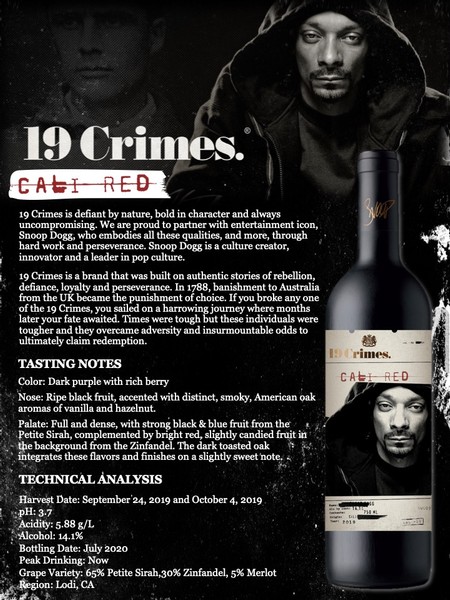 A recent CNN interview (September 4, 2020) with Snoop Dogg confirms Wardley's and Lane's own telling. Among the comments made in the interview...
On his motivation to work with Treasury Wine Estates: "For one, it's the brand's first California Red, and I was born and raised here so I had to rep the West Coast. 19 Crimes represents and celebrates second chances. We all have a past which is part of the journey and builds character."
On his perspective on wine: "I didn't grow up a wine drinker. The wine was foreign to me in my neighborhood, so I've probably been drinking wine for about 15 to 20 years. I was a hard drinker. Old Age, Gin & Juice, Hennessy, but once I started getting intellectually together, the wine started to enhance my thinking and my thought process. You want to go with whatever you are or wherever you're at — and as I got older, I wanted to age like fine wine. You are what you drink.
On his personal experience: "My homeboy Warren G popped some shit on us called Merlot. It just sounded expensive so we started drinking that kind of red wine and we fell in love with it because it made us feel some kind of way about ourselves. Even the glass that you're drinking it out of, the way that you hold the glass, your posture, your conversation … all of that comes with the feeling of drinking wine because it is all in one glass."
On similarities to cannabis: "The wine community is just about as good as the cannabis community. Because it is always a great conversation, peace, and good food. It is very social at the end of the day."
Lodi da di!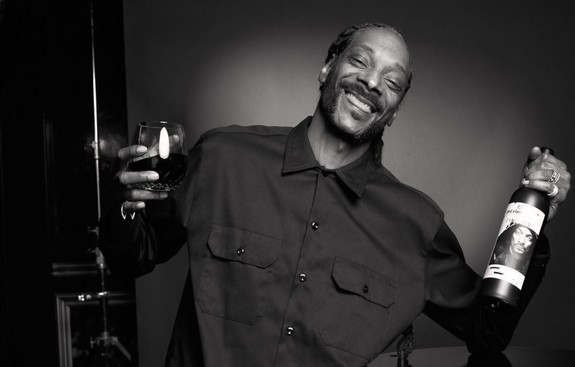 Comments