Letters from Lodi
An insightful and objective look at viticulture and winemaking from the Lodi
Appellation and the growers and vintners behind these crafts. Told from the
perspective of multi-award winning wine journalist, Randy Caparoso.

September 23, 2020 | Randy Caparoso
The Tizona Malbec is a rare sensory experience of one of Lodi's most obscure terroirs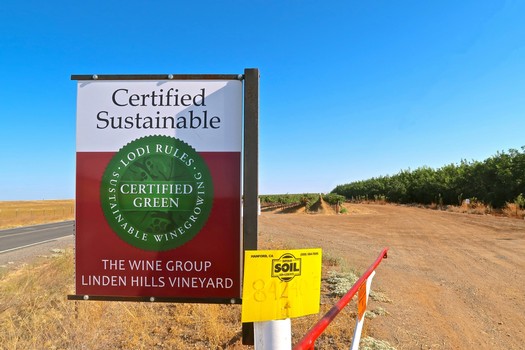 Lodi's LODI RULES certified Linden Hills Vineyard
The 2017 Tizona by Bokisch Vineyards Linden Ridge Vineyards Lodi Malbec ($32) is a lovely wine. What may be even more interesting is its provenance: Linden Ridge Vineyard, located in the "gray area" located in the south-eastern fringes of the Lodi Viticultural Area, in the vicinity of the census-designated agricultural hub of Linden (at last count, population 1,784), directly east of Stockton. As they say about little farming towns like Linden, if you blink as you drive past it on Hwy. 26, you'll miss it.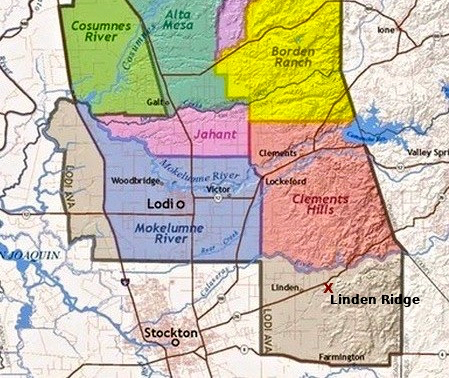 What you will notice as you drive along Hwy. 26 is that there are not many vineyards, even though this area was added on to the boundaries of the Lodi AVA in 2002 in order to reconcile the appellation closer to the USDA grape pricing jurisdiction of California District 11.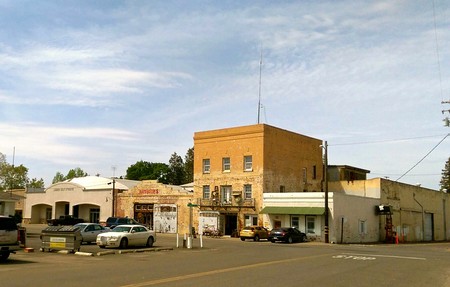 Downtown Linden in San Joaquin County, California (photo by Jim Heaphy)
In the petition approved by the TTB in 2002 adding on 93,500 acres of plantable land to the Lodi AVA (originally established in 1986), the climate of these additional areas was described as having "the same moderating influences of the Sacramento Delta [i.e., Sacramento-San Joaquin River Delta] winds that define the current boundaries." Plus, the "soils of the proposed expansion area are substantially similar to those of the existing viticultural area" — derived "mainly from mixed mineral alluvium, products of weathering, erosion and deposition along the western slope of the Sierra Nevada."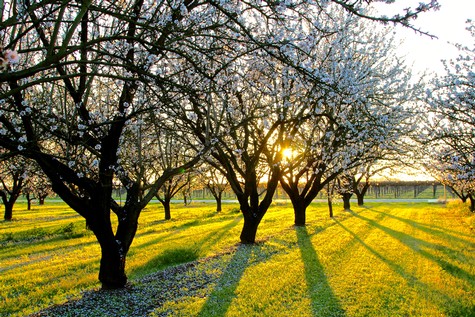 Rather than grapevines, the Linden area is wall-to-wall orchards. This is where San Joaquin County's $2.9 billion farm industry generates most of its revenue. While vineyards account for most of the county's agriculture acreage — currently about 69,000 acres (approximately another 31,000 acres of the Lodi AVA's vineyards fall in Sacramento County) — almonds currently gross more dollars on about 56,000 acres of plantings. The four highest agricultural products according to the 2019 San Joaquin County Crop Report:
• Almonds ($449,621 million)
• Milk ($378,840 million)
• Grapes ($372,467 million)
• Walnuts ($290,335 million)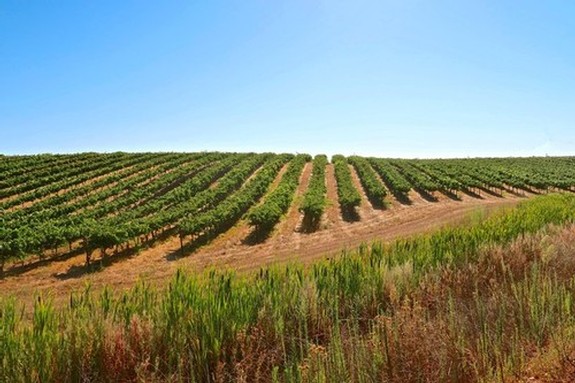 Right behind these crops in descending order of revenue in San Joaquin County: eggs/chickens, cattle/calves, tomatoes, cherries, blueberries and hay.
While among the few vineyards located in the south-east corner of the Lodi AVA, the 246-acre Linden Ridge Vineyard was planted in 2013 by Markus Bokisch because of its compellingly grape-friendly terroir. The vineyard is now farmed by Jonathan Wetmore's Round Valley Ranches.
According to Mr. Bokisch: "Linden Ridge is named so because it is located at the last ridge line of the ancient volcanic mud flows before the elevation drops down into the fertile San Joaquin Valley floor." As such, this area is a topographical extension of the rolling hills typifying most of Lodi's Clements Hills AVA, including Bokisch Vineyards' vaunted Terra Alta Vineyard, where the Bokisch winery and tasting room is also located.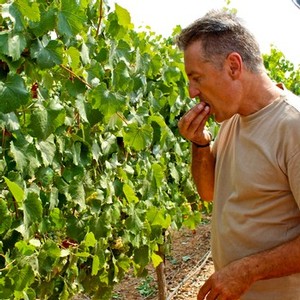 The Linden Ridge soils, according to Mr. Bokisch, "are a Redding series gravelly clay loam, the same as in Terra Alta." And also like Terra Alta Vineyard, Linden Ridge Vineyard is a visually stunning site. Writes Mr. Bokisch on his winery website:
Larger blocks of Cabernet Sauvignon, Petite Sirah and Malbec are bisected by vernal swales and pools that sprout with lively blooms of California wild flowers in the Spring. Tri-colored blackbirds are a frequent site near these waterways. The smaller blocks of Tempranillo, Garnacha and Verdejo are found along the northern edge of the property, planted on north-facing, steep terrain.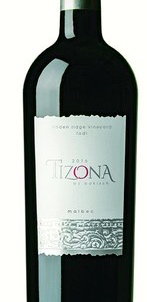 These soils are the most nutritionally depleted sites, and are perfectly suited to tame the inherent vigor found in these Iberian varieties. The corner where we source our Malbec is the "sweet spot" for this variety. Its flavors and sugar develop early, giving the resultant wines plenty of color and depth.
That said, in our recent tasting of Bokisch's 2017 Tizona Linden Ridge Vineyard Malbec we found a shimmering ruby colored wine bursting with plum and spiced black tea aromas, nuanced with floral, minty, hibiscus-like fragrances, and earthy/tobacco-like sensations that continue on in meaty, medium-full bodied sensations on the palate, buoyed by sturdy tannin and zesty acidity. The plummy fruit qualities become more like dried plum and blueberry in the mouth, and the wine finishes handsomely dry, with a lip smacking generosity. Bokisch Vineyards winemaker Elyse Perry has described the Tizona Malbec as "liquid velvet," especially as it evolves in the winery.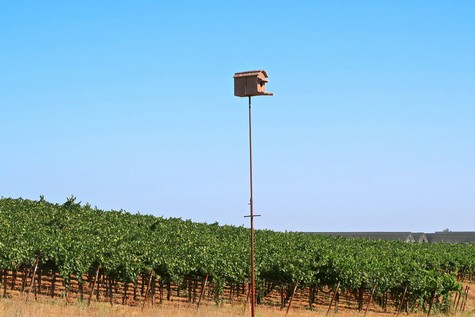 In the past, Bokisch Vineyards has also utilized Linden Ridge Vineyard's Garnacha (a.k.a. Grenache) fruit for their rosado (a Spanish inspired dry rosé). According to Mr. Bokisch, "A few larger wineries buy Linden Ridge's Cabernet, Petite Sirah and Malbec, and the Spanish varieties go into California appellation wines bottled by Empathy Wines [the latter, recently acquired by Constellation Brands]."
But if you wish to experience a pure taste of Lodi's Linden area, look for Bokisch Vineyards' Tizona Malbec.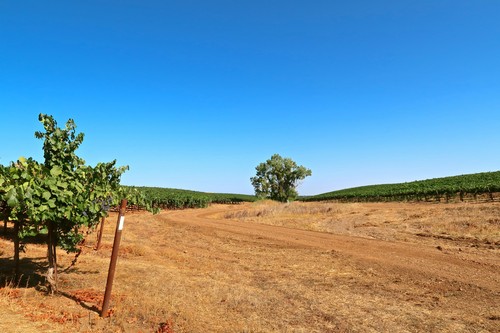 Comments