Letters from Lodi
An insightful and objective look at viticulture and winemaking from the Lodi
Appellation and the growers and vintners behind these crafts. Told from the
perspective of multi-award winning wine journalist, Randy Caparoso.

September 7, 2020 | Randy Caparoso
Patrick Cappiello's Monte Rio Lodi reds bring back Old California with a vengeance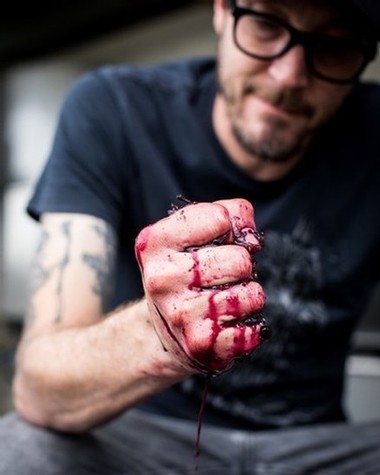 There is an unusual sense of "nakedness" in the immediacy of fruit and whiffs of tea leaf-like dusty/earthiness to the just-released 2019 Monte Rio Cellars Primitivo. Something strange for a California wine, but very deliberate for this particular wine brand which proclaims itself (on its website home page) devoted to the "Spirit of Old California."
That is to say, a style of wine harkening back to, perhaps, the 1950s or early '60s, when California vintners were not yet hooked on the taste of oak, and 12.5% alcohol was the norm rather than the rare exception.
Monte Rio Cellars, which is owned by a multi-award-winning New York City sommelier/restaurateur named Patrick Cappiello, would like to bring back that "old" style. In fact, a style that he imagines might have been employed in the 1800s or early 1900s, when everything was fermented with natural yeasts and even sulfur wasn't routinely used. And when a 5-year-old barrel was still considered "new."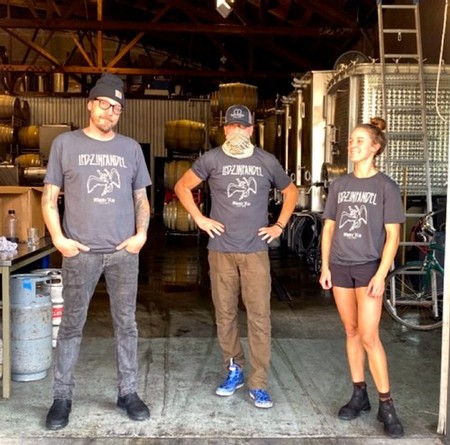 Not only is Mr. Cappiello doing all of this, he is making rock-solid, wholly distinctive wine in this fashion. And the best part about it? His focus, since his first vintage in 2019, has been almost entirely on Lodi-grown fruit.
Why Lodi? Says Cappiello, "So far I have been very pleased with the results." But what really turns him on is "the people... everyone we have encountered has been friendly and supportive. The most exciting thing has been the access to old vines planted in fertile soil, enabling us to produce wines that are affordable."
From a sensory perspective, you can also describe Monte Rio Cellars wines as very much "sommeliers' wines," in a contemporary sense. Meaning, across the board they are lighter in weight and higher in acidity — optimal qualities for the food-versatility prioritized by sommeliers — and are also puristic in fruit profile, which is all the better to express a sense of place. Or, as in the case of Lodi-grown fruit, a strong sense of "Lodi."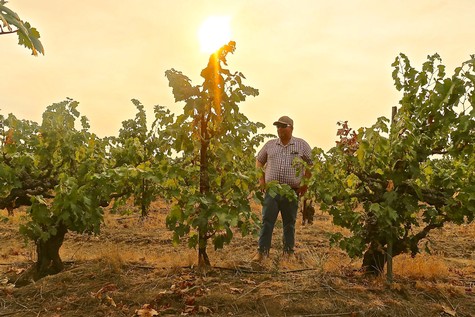 Cappiello spells it out: "Our desire is to produce fresh vibrant wines, that are approachable young, but still have the ability to age. Lower alcohol and higher acids are intentional and ensured by early harvesting. At the same time, our goal is to create wines that truly represent the specific varieties and most importantly appellation."
Insofar as grape sourcing, Mr. Cappiello has been working closely with Lodi's Mike Agnagnos of Sunwest Ag Service, who manages Somers Vineyard (18 acres of Mission vines), Shergill Vineyard (interplanting of old vine Zinfandel and young Primitivo), and Bains Vineyard (young trellised Petite Sirah). As of 2020, Mr. Cappiello plans to add Biodynamic farmed Lodi-grown Sangiovese and Vermentino to his growing portfolio, working closely with Craig Ledbetter, VP/Partner of Vino Farms.
While any winemaker's chosen style of wine always begins in the vineyard, it most certainly is shaped by what is done in the winery. Cappiello has shrewdly chosen to work with Pax Wines' Pax Mahle, a talented winemaker with both a proven track record going on 20 vintages and a personal philosophy for which Cappiello has felt a "kismet connection" (Cappiello's words) from the beginning.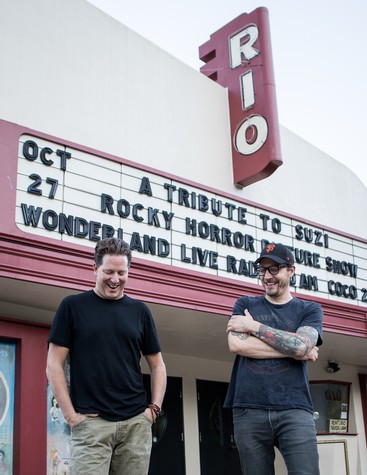 Says Cappiello: "Our approach on the winemaking is to be as hands-off as possible, but still create delicious wines that we are proud of. The ferments are all native yeast and minimal to no sulfur is added. All the wines are totally whole-cluster and carbonic macerated. The fermentations are finished in concrete before we transfer the wines to old neutral barrels."
Insofar as sales, while New York City still remains Mr. Cappiello's home turf, Monte Rio Cellars wines are also available to any outlet in Northern California through the Sacramento-based distributor, Grandes Places Sélections. Locally, Lodi wine lovers can pick up bottles of Monte Rio Cellars' sleek, zesty, fragrant Mission varietal red at Guantonio's Pizza (contact Nick Guantone at 209-747-4657).
Cappiello's latest releases:
2019 Monte Rio Cellars, Lodi Primitivo ($20) — Vivid blue-tinged ruby color leading to an intensely fragrant red fruit aroma with very "Lodi" nuances of black tea and almost umami-like protein quality (think aged cheese), with leafy/herby undertones. The entry on the palate is soft and gentle, but by the middle it becomes zesty, edgy yet meaty in its fruit focus, lingering with a moderate tannin and herbal/leafy notes. The deep color and fruit focus, according to Cappiello, is a product of 100% whole cluster carbonic maceration (whereby whole clusters are sealed in a closed tank, initiating an intracellular fermentation in each berry resulting in softer tannins and elevated fruit qualities). That sense of "nakedness" in the wine's fruit profile and earth-toned distinctions is also attributable to Cappiello and Mahle's unsulfured approach to winemaking, done entirely with native yeasts and strictly neutral "old wood," and finished at a very restrained 12.5% alcohol.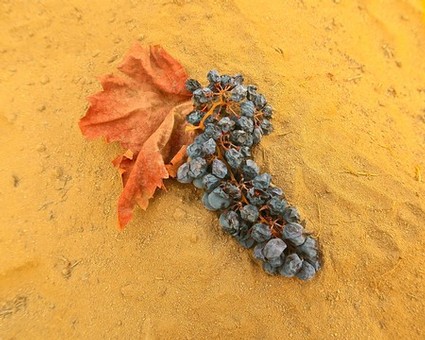 2019 Monte Rio Cellars, Lodi Old Vine Zinfandel ($23) — This Zinfandel is sourced entirely from Shergill Vineyard, located at the south end of Lodi's Mokelumne River AVA on Scottsdale Rd. where the soil is an extremely fluffy, ultra-fine, beach-like sand. This has become a rarified neighborhood — Hux Vineyard (planted to grapes like Marzemino, Petit Verdot, and Rousanne) is right across the road and less than a quarter-mile away is Harney Lane Winery's Scottsdale Vineyard (growing this winery's most distinctive Zinfandel and Chardonnay). Shergill's Zinfandel — mostly 50-something-year-old vines, with a few plants dating back to the 1920s — is interplanted with the Primitivo (a clonal variant of Zinfandel) going into Monte Rio's varietal bottling. The Shergill's varietal character is pure "Lodi" — red cherry/berry perfume, with more of a green tea-like profile. The 100% native yeast/neutral wood/whole cluster/carbonic maceration (in the concrete tank) regimen allows the wine to retain its tea-nuanced red fruit quality through a lean, taut, acid-driven mouthfeel (finished at 13% alcohol), unmolested by excess grape or wood tannin. This makes it as structurally "Old World" (or, for Cappiello, "Old California") as a California wine can be, although it is also reminiscent of the recent series of Lodi Native style bottlings done by local vintners, even if in a lighter, edgier way.
2019 Monte Rio Cellars, Lodi Petite Sirah ($23) — Also located on Scottsdale Rd., the Bains Vineyard Petite Sirah was planted by Agnagnos six years ago on a modified (two top wires) vertical trellis. Here the 100% whole cluster/carbonic/native yeast/neutral wood (aged in 8-year-old French oak) methodology yields a typically varietal opaque/purplish ruby color and peppery/tobacco-like aroma, with an herbal/dried rose petal undertone reflecting Cappiello's early-pick philosophy (yielding an exceptionally "light," by Petite Sirah standards, 13% alcohol). While not the big, jammy, oaky style most Petite Sirah aficionados may look for, this bottling offers the dense and muscular feel of the varietal in more of a balanced configuration that can also be described as elegant (and "elegant" is never mentioned in the same sentence as California grown Petite Sirah).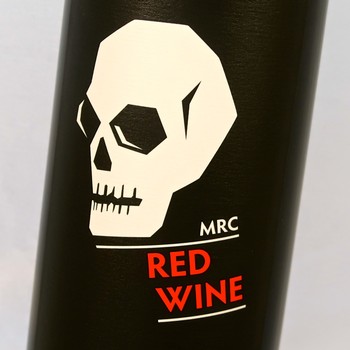 2019 MRC Skull (by Monte Rio Cellars) Red ($18) — While a blend of Petite Sirah (65%), Mission (30%), and Zinfandel (20%), and also following Cappiello and Mahle's 100% carbonic/natural/unsulfured/"old wood" approach, the "Skull" comes across as bigger than the individual varietal bottlings. The color is dark purplish ruby with a bright red rim, and its intense nose weaves black tea, pipe tobacco, kitchen herbs, and red fruit. There is a slightly grippy tannin feel to its slightly jammy fruit quality on the palate. Something of a yeoman's style of this "Old California" approach to wine.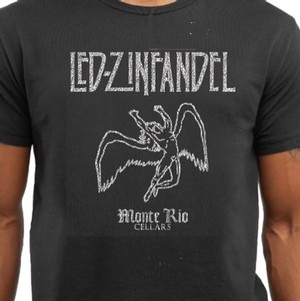 Comments