Letters from Lodi
An insightful and objective look at viticulture and winemaking from the Lodi
Appellation and the growers and vintners behind these crafts. Told from the
perspective of multi-award winning wine journalist, Randy Caparoso.

September 12, 2016 | Randy Caparoso
Jessie's Grove's Wanda Bechthold personifies Lodi's long, intriguing history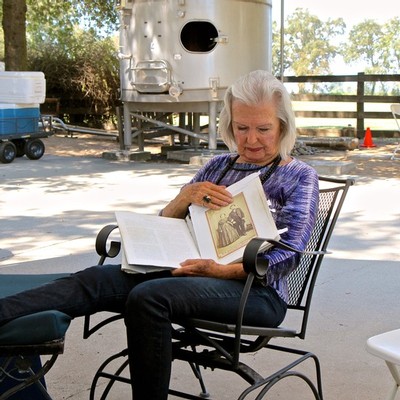 A lot of Lodi's recent redefinition as a wine region of some prestige has to do with its tangible treasures. A plethora of ancient vine plantings, for instance: scores of 50 to over 100-year-old plantings of Zinfandel, Carignan, Cinsaut, Grenache, or even mangled, unkempt patches of the once-popular Tokay grape, easily viewed alongside the road as visitors sail through the vineyards, skipping the light fandango between wineries.
But Lodi's treasures are also indubitably found among its growers and winemakers. For example, visitors to many of Lodi's wineries – such as LangeTwins Family, Mettler Family, Harney Lane, Borra Vineyards, or Klinker Brick – will invariably find themselves conversing with fourth or fifth generation Lodi natives, whose families first began farming in the region as far back as the 1800s. Contrast this with wineries in even the most established coastal regions of California, where ownership rarely survives a second generation.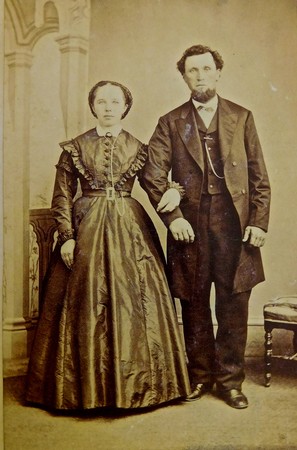 On the west side of the City of Lodi, many a first-time visitor is startled by the sight of a dignified, impeccably composed, white haired woman sitting alone on the patio behind the tasting room of Jessie's Grove Winery. She is there every Saturday and Sunday afternoon, virtually without fail.
When you approach her, that momentary thought that you may be looking at a ghost – especially if you caught a glimpse of the painting of her in the Jessie's Grove tasting room, built out of a +150-year old, white-washed timber-frame shed (that is, constructed prior to the invention of nails, by the art of precisely fitted joints and pegs) – instantly vanishes once she looks into your eyes and smiles, and invites you to sit by her side and enjoy your glass of Zinfandel in the shade, cooled off by the afternoon Delta breeze, against the backdrop of an open field of native grass and ancient oaks.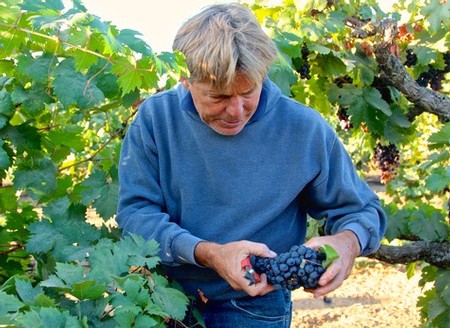 This is when you meet Wanda Woock Bechthold, the owner (along with her son, Greg Burns) of Jessie's Grove Winery; and in fact, the owner of the 350 acres of vineyards (plus the 32 acres of indigenous valley oaks bisecting the east side of the property) surrounding the winery.
At age 85, Ms. Bechthold looks forward to her weekend conversations with visitors, and revels in newfound friendships. This past Saturday she spoke about a pair of young couples visiting from the East Coast she had met earlier in the afternoon; saying, "They were so sweet, I was disappointed to learn that they weren't from here (California) – I wanted to pack them up and take them home with me!"
Bechthold lends her name to one of Lodi's most storied vinous treasures, the Bechthold Vineyard – 25 acres of Cinsaut, now leased to (and organically farmed by) Michael David Winery's Phillips Farms. A gleaming 20-pound "Golden Bear" trophy sits on the kitchen counter of Ms. Bechthold's home alongside the oak grove; bestowed upon her by the California State Fair in 2014, when Bechthold Vineyard was named the California Vineyard of the Year.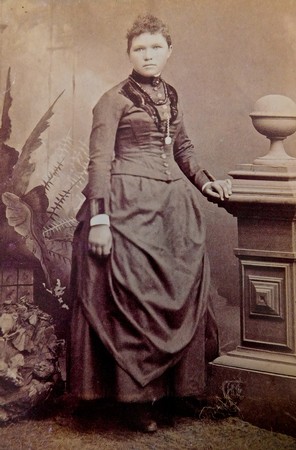 Bechthold Vineyard was originally planted by Ms. Bechthold's great-grandfather, Joseph Spenker, in 1886; 18 years after he first established his square-mile (640 acres) Spenker Ranch. Spenker was a German emigrant who originally came to California to strike it rich in the gold mines of Mother Lode country. After his claim near Murphys in Calaveras County proved to be worth less than the horse that he traded it for, Spenker hitched a ride on a wagon down to the Stockton area with just 27 cents in his pocket, found a job on a farm, and eventually scraped up enough cash (mostly by hauling dry goods up into the foothills to sell to miners at hefty markups) to buy his Lodi property. A classic American story.
In 2004 Ms. Bechthold published a book – Jessie's Grove: One Hundred Years In the San Joaquin Valley (Woock Publications) – chronicling the Spenker family's history, and chock-full of magnificent old photos of Joseph Spenker, his wife Anna and their children Otto and Jessie (many of the photos taken by Otto, who was quite the talented camera-bug). Sadly, the book is out of print, and is now a collector's item (used copies are currently selling online for $337 to $600, and mint-copies for as much as $5,404).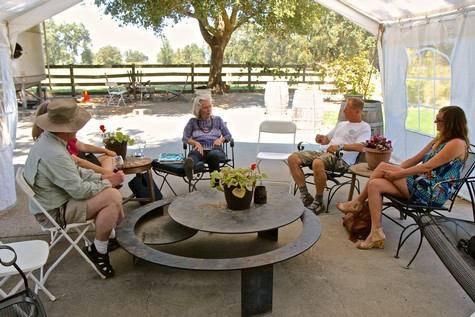 In one chapter of her book, Bechthold writes about how her great-grandfather transitioned from wheat, alfalfa and watermelons to wine and table grapes, after meeting Stockton's William West in 1885:
William West started one of the first commercial wineries in California (in 1858), two miles north of Stockton. He named it El Pinal after the (pine) grove he planted in front of his nursery.
West talked to Joseph about the winery and showed him all the different cuttings he had available. Joseph was interested. West told him the popular grapes now were Madeline, Black Hamburg, Sweetwater, Black Ferra, and Emperor. Another variety he had available was... called Black Malvoisier. Joseph had heard about the grape and purchased enough vines for 20 acres. He established his first vineyard north of the oak grove, which placed it in the middle, or heart, of the ranch.
Like many of Lodi's farmers, grapes soon became the Spenker family's top commodity; especially after the table grape Tokay became highly coveted in the 1890s and early 1900s; and later during Prohibition (1920-1933) when wine grapes like Zinfandel suddenly came into huge demand, once wine lovers across the country realized that they needed to make their own wine at home if they wished to partake in any fruits of the vine.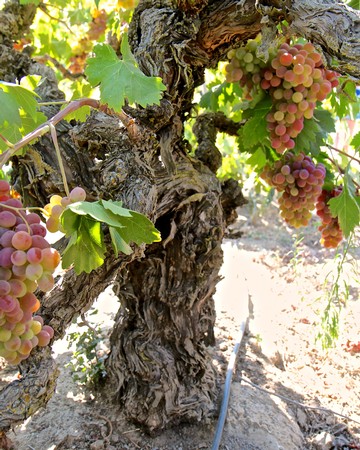 Joseph Spenker's daughter Jessie was born in 1875, and known for her iron will; taking over management of the farm in 1929 after her older brother Otto proved to be less than up to the task. It was Jessie who held the family business together through thick and thin, while preserving the oak grove as Joseph Spenker always intended; reversing the direction taken by Otto, who by then had sold off a quarter of the property in the north-west corner as a result of ill advised investments. Much of the oral history that Wanda Woock Bechthold shares today were passed down to her directly from her grandmother Jessie.
For over 117 years the family faithfully cultivated Joseph Spenker's original block of grapes. Problem was, there was never nearly as much demand for grapes called "Black Malvoisier" as there was for varieties such as Zinfandel, Petite Sirah, Carignan, or even Alicante Bouschet. Al Bechthold, the local rancher who married Wanda Woock in the mid-1970s, farmed these arcane (or so everyone thought) grapes up until 2008, when he could no longer mount a tractor. Mr. Bechthold, who passed away in 2014, often said, "In some years, it cost more to farm those grapes than what we were selling them for."
It wasn't until 2003 – after a conversation with Ms. Bechthold prompted U.C. Davis Program Director and Outreach Specialist Kay Bogart to initiate analysis of leaf samples – that the grapes were finally identified as Cinsaut, a black skinned Southern French grape in great demand in California. Suddenly, top wineries such as Bonny Doon Vineyard and Turley Wine Cellars were knocking on the Bechtholds' door, looking to buy as much of these grapes as they could get. At long last, the Bechthold Vineyard grapes are being sold at prices befitting their phenomenal rarity and hitherto unappreciated quality.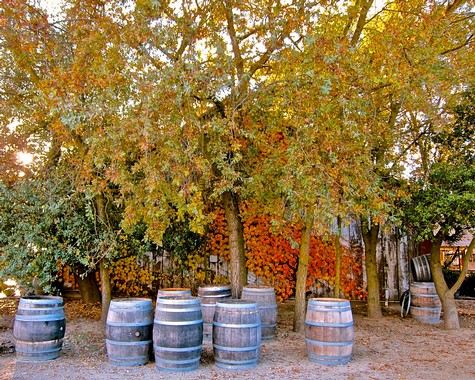 Today, wineries such as Onesta and The Scholium Project produce silken textured, bone-dry rosés, as fine as any in the world, out of the Bechthold Vineyard Cinsaut. The red wines from the vineyard tend to be soft yet sumptuous – like magically liquefied, kitchen spice nuanced strawberry-rhubarb pie. The finest examples are made by Turley as well as Onesta, and Lodi's Michael David, McCay, Fields Family, and Estate Crush.
For wine lovers thirsting for more knowledge of Lodi's rich and intriguing history, there is no better place to start than a visit on any Saturday or Sunday afternoon to Jessie's Grove Winery, where Wanda Woock Bechthold is happy to greet you, and beckons you to sit down and share a glass over stories about her family and the early days of Lodi.
"Al and I were married for 38 years," she told us this past weekend. "I miss him dearly, and I know he's waiting for me in heaven. I've led a long, wonderful life, but you can bet that I am going to keep telling our story as long as anyone cares to listen.
"It's a great story, a love story, full of romance, mystery, and," she adds, lowering her voice and raising an eyebrow, "even some scandal, if you wanna hear it. And everyone should, if you want to learn about Lodi!"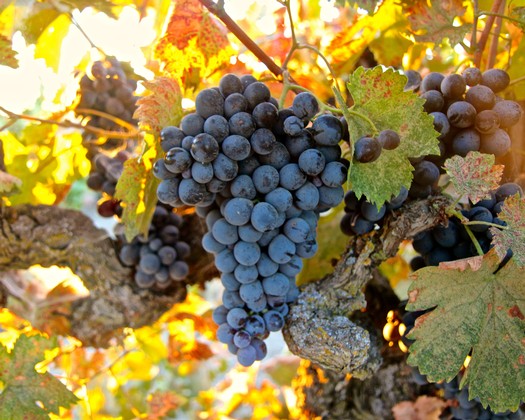 Comments