Letters from Lodi
An insightful and objective look at viticulture and winemaking from the Lodi
Appellation and the growers and vintners behind these crafts. Told from the
perspective of multi-award winning wine journalist, Randy Caparoso.

August 2, 2023 | Randy Caparoso
Lewis Grace's stable of acclaimed Silvaspoons Vineyards whites reflects the wisdom of one of Lodi's most talented growers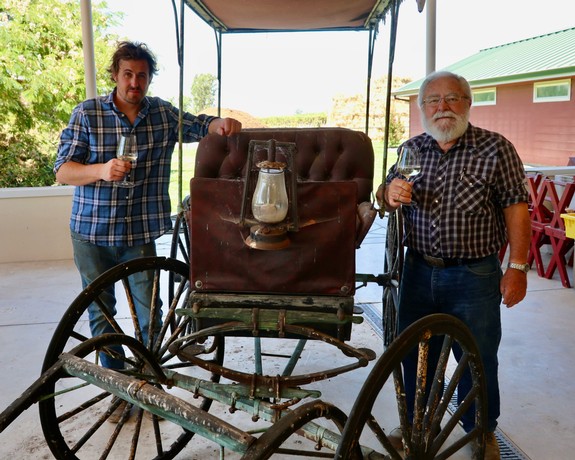 "Ah, notice that smell?" asked Ron Silva, owner/grower of Silvaspoons Vineyards in Lodi's Alta Mesa AVA, as we puttered around his ranch in his Kubota RTV. "That's the smell of money!" Mr. Silva was referring to the giant piles of compost he amasses, and lovingly nurtures, on his Sacramento County property, consisting of hayfields, grazing cattle and sheep, alongside 350 acres of vines.
Like most of Lodi's top vineyards, Silvaspoons is certified by LODI RULES for Sustainable Winegrowing. Not only does Mr. Silva fulfill the inch-thick book of requirements dictated by this farming system, he constantly aims to surpass them. "My next project," he tell us, "is to plant bee-friendly clover between the rows... and this year, I'll be folding in the biochar with the compost to get a more organically combusted biomass." For sustainable farmers, this shop talk is more like bedroom talk.
Silva is also constantly on the look-out for the "next best" grapes to plant. While he is already, by reputation, California's Portuguese grape king—his plantings of Port wine varieties as well as Verdelho self-sourced from the Portuguese Island of Pico having cemented that notoriety—Silva is seemingly never satisfied.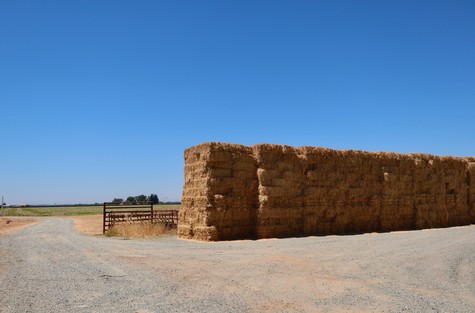 Which suits Trevor Grace just fine. Mr. Grace is one of the two brothers serving as winemakers for Lewis Grace Winery, founded by Steve and Bea Grace (Trevor's parents) in Placerville. Over the past ten-plus years, this family winery has hauled in literally dozens of gold medals for wines sourced from Silvaspoons Vineyards with a consistency veering on metronomic predictability.
For that reason, Mr. Grace could only smile as Silva stopped to pose in front of one of his mountainous mounds of compost. To Grace, the smell of that compost is more like "gold," as in gold medal wines. Grace talked about his family's history with Silvaspoons: "Ron always seems to have something new for us. This year he has me toying with Mencía"—referring to a rare (for California) black skinned grape native to Spain—"and we've also started working with his Grenache, Charbono, Barbera, and several Portuguese varietals.
'My older brother [Tyler Grace] first started working with Ron's Torrontés grapes in 2012. He still handles this particular wine himself, although I handle the rest of the Silvaspoons grapes. Torrontés attracts attention because it is an unusual variety, but it also makes a beautiful wine. Every year it seems to win every award there is to win, including a Gold at the 2023 California State Fair.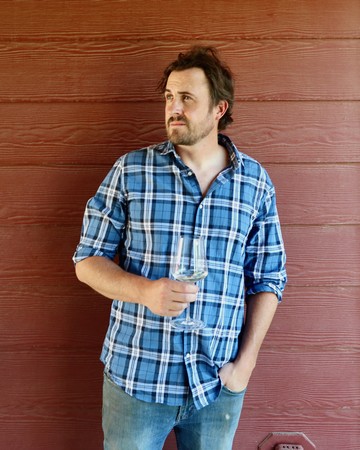 "I work with Ron's Alvarinho [the Portuguese clonal variant of Albariño], Verdelho and Chenin blanc. The 2022 Alvarinho [which Lewis Grace bottles as Albariño] won Best of Show White at this year's Calaveras County Commercial Wine Competition. Both the Chenin Blanc and Verdelho won Double Golds and Best of Class at the 2023 San Francisco Chronicle Competition.
"On top of that, the 2022 Lewis Grace Verdelho won 'Best of Region' as well as a Double Gold at the 2023 California State Fair, and got a score of 99 points!"
"Only 99 points?" interrupted Silva. "If they thought it was a 'perfect Verdelho,' they should have gone ahead and given it 100 points!"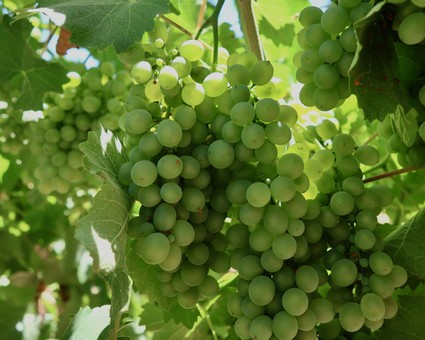 "Well, point being," continues Mr. Grace, "Ron always has something different for us—if you think of grapes as being the artists' palette for winemakers, Silvaspoons gives us almost everything we need. I got my masters in viticulture and enology at UC Davis, and have spent time at other places besides my family's winery, and I've got to say, working with just Chardonnay and Pinot Grigio can be a little boring [although Lewis Grace does produce a Pinot Gris grown in their El Dorado estate].
"Red wine grapes grown in the Alta Mesa AVA are also interesting because they are a little friendlier in tannin expression than what we get from our own grapes grown at higher elevations in the Sierra Foothills. This makes them more approachable early on, which can be a good thing. Alta Mesa grapes across the board are of high caliber—they have great fruit expression and good acidity.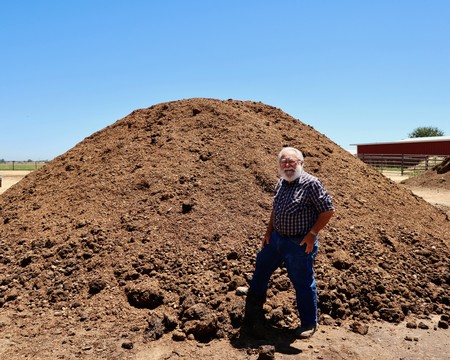 "I love coming down here just to see the vineyard, especially in the afternoons when you can feel the Delta breezes. That's what gives such good air flow between the vines and makes this such a good spot, especially for the white grapes. It comes out in the wines—you can literally feel the 'bones' in the structure and put a finger on it... Alta Mesa grapes!
"Silvaspoons has become especially important to our family because the last couple of years we've had issues with wildfires and smoke taint up in the hills. Being able to supplement our estate grapes with Ron's fruit has been huge. The bonus is we get to work with more adventurous varieties."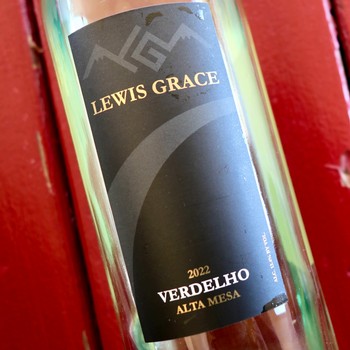 That said, our notes from tasting Lewis Grace's current stable of Silvaspoons Vineyards grown whites with Mr. Grace and Mr. Silva:
2022 Lewis Grace, Silvaspoons Vineyards, Alta Mesa (Lodi) Verdelho ($27)—No matter what you may think about 100-point-scores, one sip of this wine tells you why California State Fair judges felt compelled to award an outrageous 99 points to this wine—it's unerringly masterful, from the tip of its beautifully fresh and fragrant lemon/lime perfume to the toes of its lavish, silken fine, crisp and harmonious citrus/lemon verbena flavors, finishing with delicate, pinpoint dryness. This wine is not just "perfection" as a Verdelho, it's "perfection" according to the standards of any white wine, made from any grape anywhere in the world.
"I believe it starts with Ron's talent as a grape grower, and wisdom as a lifelong farmer" says Grace. "Start with great grapes, you can't go wrong. For our part, we nursed this wine through slow, cold fermentation, about half a Brix [i.e., sugar reading] each day, before going straight to bottle from tank. It was just a matter of preserving the wine's balancing acidity and texturing, already in the grapes."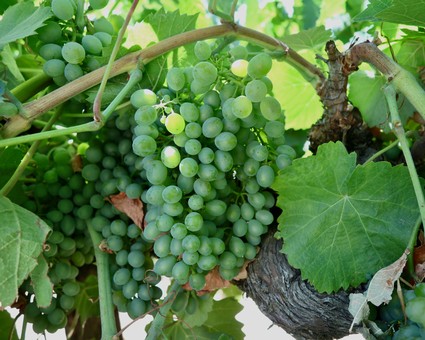 2022 Lewis Grace, Silvaspoons Vineyards, Alta Mesa [Lodi) Torrontés ($27)—This variety, long associated with Argentina, produces a white wine that is much more exotic than Verdelho The nose, in a word, is a stunner—beautifully fragrant perfumes suggesting spiced tropical flowers, sumptuous honeysuckle and fresh-cut citrus—and is manifested in a silky, light-medium body punctuated by bright acidity and just the lightest touch of phenolic, Italian apertivo-like bitterness, lending a dry and refreshing touch to the finish.
"Aromatically, Torrontés is not unlike Muscat in its intensity of perfume," comments Grace, "but it's definitely different, much lighter and smoother."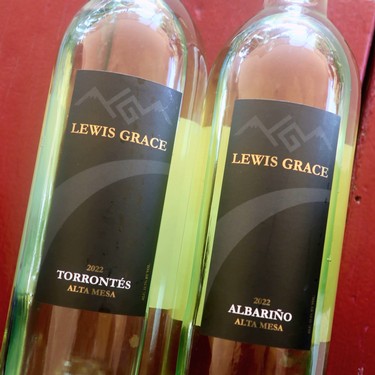 2022 Lewis Grace, Silvaspoons Vineyards, Alta Mesa (Lodi) Albariño ($26)—Silvaspoon's Alvarinho clone has consistently produced a more flowery variation of the varietal scent, and this ultra-bright and fragrant bottling is no exception. The varietal's citrus profile—lemon and lime mixed with drippy nectarine—pops up on the palate, which is light, airy, crisp and fresh, finishing with a satiny smooth dryness.
"I prefer to have the Alvarinho picked with a little more physiological ripeness," says Grace, "not just because customers respond to more intense fruit esters, but also because the grape still retains lots of natural acidity."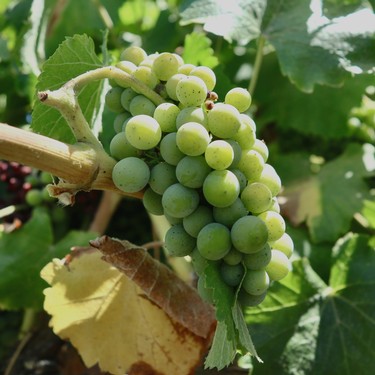 2022 Lewis Grace, Silvaspoons Vineyards, Alta Mesa (Lodi) Chenin Blanc ($27)—This bottling fulfills the honeyed, flowery, honeydew melon-like aromas long associated with the varietal, although its Silvaspoons/Alta Mesa lineage shows up in somewhat exotic, spiced tropical flowewr nuances in the nose, punctuating a rounded, medium full body cushioned by a slightly viscous, glycerol texturing. The fruit profile is so emphatic, the wine gives an illusion of residual sugar on the palate, although it is technically dry.
Adds Grace, "I think our choice of yeast and the cold, 100% stainless steel fermentation is what emphasizes this wine's fruitiness, but it finishes dry and the acidity comes across as fairly crisp."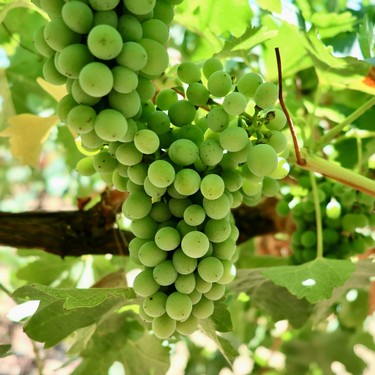 Comments