Letters from Lodi
An insightful and objective look at viticulture and winemaking from the Lodi
Appellation and the growers and vintners behind these crafts. Told from the
perspective of multi-award winning wine journalist, Randy Caparoso.

March 16, 2022 | Randy Caparoso
The women winemakers of Lodi (part 1)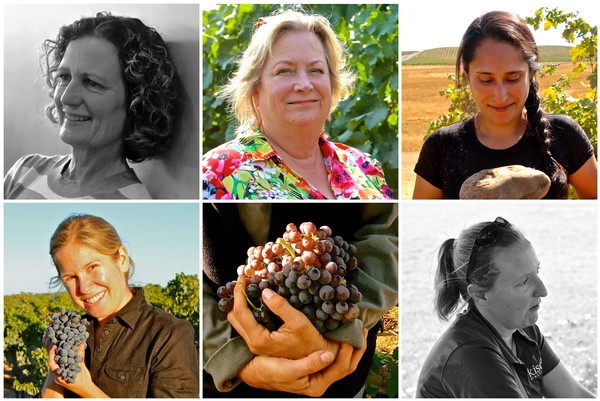 We can't let Women's History Month slip completely by without highlighting the modest yet growing number of women winemakers specializing in Lodi appellation-grown wines.
The old adage is undoubtedly still true: For a woman to succeed in a business traditionally dominated by men, a woman has to be twice as good as the average man. This is not to cast aspersions on Lodi's fantastic male winemakers, but we do know this: Our women winemakers are doing fantastic work. Some, we daresay, are currently making some of the finest, if not the finest, wines in Lodi.
The social significance, we believe, is that a growing number of women means the wines we are enjoying are, slowly but surely, being made by people who look like the proverbial "you and me." Recent statistics reported by Wine Business, in fact, show that female wine consumers in the U.S. still outnumber male consumers by 55% to 45% (these figures have held true since the 1960s).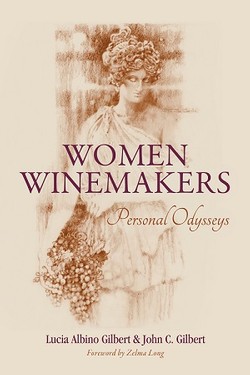 Still, according to the Women Winemakers of California website: "Of the 4,200+ bonded wineries in California, approximately 14% report a woman as lead winemaker in our 2020 study." While this is still a long way from the 55% figure representing the average American consumer, it is still "progress." Adds the Women Winemakers site, this 14% "represents an increase from the 10% figure reported in our 2011 study."
For part 1 of our coverage on Women winemakers of Lodi, rather than proffering a profile from our perspective, we've asked the women to describe their careers in their own words to get an authentic sense of where they're at, and what they're doing. Without further ado...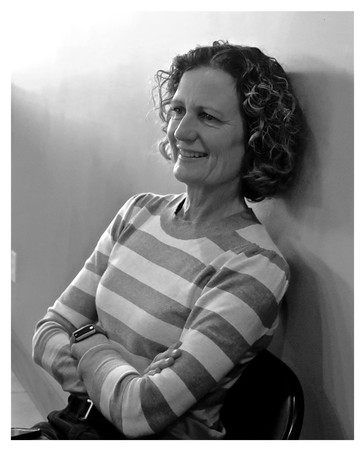 Heather Pyle — Co-owner/winemaker, The Lucas Winery
After making wines for 16 years at the Robert Mondavi Winery where I was responsible for their Cabernet Reserve and Opus wines, I began to apply my vast experience to help start-up wineries in Napa and throughout California. I found that my winemaking heart and soul belong to the farming of grapes. I personally spend more time in the vineyard than I do in the winery. I am a traditionalist and my own vineyard and winegrowing reflect this with organically grown grapes. My mantra is to make seamless wines that are distinctive and age-worthy. I love discovering a vineyard through its wines and how to fine-tune the vines and hence the wines they produce. Best of all, however, is getting up in the middle of the night in my pajamas and checking on how the fermentations are doing…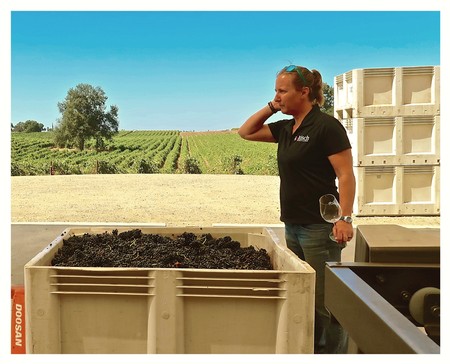 Elyse Egan Perry — Winemaker, Bokisch Vineyards
I began my winemaking journey in 2008 after a career in government/nonprofit. I started at a custom crush winery in Napa as a cellar worker and worked my way up to the assistant winemaker. This experience on the ground really helped me hone my skills and in 2011 I started my own small label making Albariño and Tempranillo from Lodi vineyards grown by Markus Bokisch. Making these wines really opened my eyes to the quality and diversity of Lodi grapes and led me to move to Lodi to work for Bokisch Vineyards as their winemaker. For the past eight years, I have had the incredible opportunity to work with many varieties and vineyards from the seven Lodi AVAs. Each vineyard site I work with is unique and my style of winemaking allows for the wines to express their distinctive qualities that are derived from Lodi's soils and climate.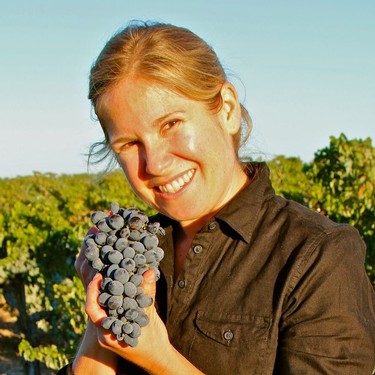 Jillian Johnson DeLeon — Owner/winemaker, Onesta Wines
I began my love affair with wine while studying neurobiology at U.C. Davis. Homebrewing introduced me to the magic of fermentation, and after taking the "Introductory to Winemaking" class at U.C. Davis, I quickly switched my major to Viticulture and Enology. After graduating in 2001 I worked in McLaren Vale (South Australia), Margaret River (Western Australia), and Stellenbosch (South Africa). After three years of globe-hopping, I returned to California to work at the infamous Bonny Doon Vineyard, where I deepened my relationship with Rhône varieties. In 2012, I was able to start my own passion project, Onesta Wines, producing wines from unique vineyards throughout California.
I discovered Lodi and its surplus of ancient vines while working with Randall Grahm at Bonny Doon. Over the last 19 years, I have made wine from numerous Lodi vineyards, but the Bechthold Cinsaut is dearest to my heart. Lodi has the ideal growing conditions for the Rhône varieties that I work with, which include Grenache Blanc, Viognier, Cinsaut, and Grenache. With my wines, I do all single-vineyard, single-varietal wines, allowing each vintage to speak the truth of what Mother Nature offered us that growing year. I love Lodi, and I am fortunate to work with exceptional vineyard managers who take meticulous care of their vines.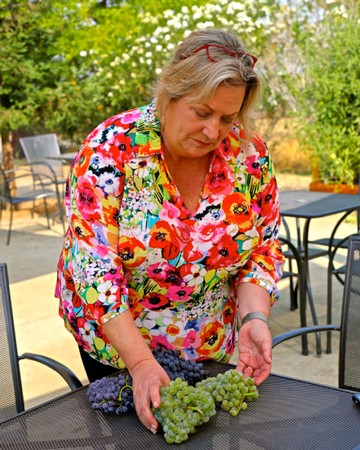 Sue Tipton — Owner/grower/winemaker, Acquiesce Winery & Vineyards
Pursuing my fascination with aromatic white wines, I planted the first Rhône varieties in our Acquiesce Vineyard 14 years ago. A self-taught winemaker, my training has included extensive research, hands-on learning, and wine trials to craft my stylistically dry, full-bodied, mineral-driven white wines. It has been exhilarating to be the first grower and winemaker in the Lodi Mokelumne River appellation to grow these unique varietals and to be able to experiment with them in the winery. Staying true to my vision of small-scale, handcrafted winemaking, all our grapes are grown following the LODI RULES for Sustainable Winegrowing, are picked, sorted by hand, and fermented in stainless steel tanks with sur lie bâtonnage for up to 6 months. Tasting these wines brings me joy as does an early morning walk through the vineyards as harvest approaches... what a great life!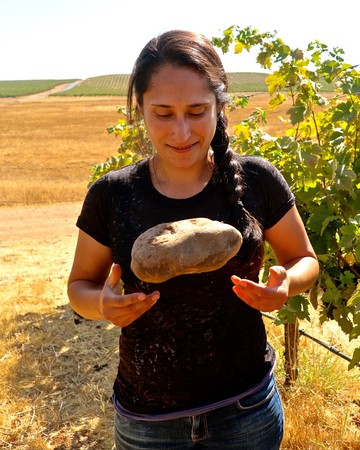 Christina Lopez — Assistant winemaker, Acquiesce Winery & Vineyards
What intrigued me about winemaking was the vast number of approaches, techniques, and perspectives that one can take toward a single goal. This led me to seek as much knowledge as possible through harvests in Australia, New Zealand, Sonoma County, and Walla Walla, as well as to obtain a degree in Enology & Viticulture. My personal winemaking philosophies are built on these experiences, and I now have the opportunity to apply them here in Lodi where creative freedom is boundless. Yet this holds no weight if you disregard the vineyard. The Acquiesce vineyard is still relatively young, paired with the obscure varieties, information is scarce, so we are constantly learning, embracing, and adapting to its needs. I can't wait to discover all its nuances and see each evolution reflected in the wines.
Please look for our next post: The women winemakers of Lodi (part 2 — are male winemakers from Mars and women winemakers from Venuys?)
Comments