Letters from Lodi
An insightful and objective look at viticulture and winemaking from the Lodi
Appellation and the growers and vintners behind these crafts. Told from the
perspective of multi-award winning wine journalist, Randy Caparoso.

July 14, 2022 | Randy Caparoso
An Outlier Grenache captures the essence of Lodi's Mediterranean terroir

Breaking out of a white-wine-and-rosé-only identity
Over the past twelve years, Acquiesce Winery's stock and trade have been estate-grown white wines made from Southern French white wine grapes, plus one dry rosé made from the black-skinned Grenache grape. This has held the brand in perfectly good stead. Owner/grower/winemaker Sue Tipton, in fact, was recently named "Woman Winemaker of the Year" at the 2022 International Woman's Wine Competition. This, as the name of the event implies, is out of all the immensely talented women winemakers in the world. It's a big deal.
One year ago Tipton brought on an assistant winemaker, and heir apparent, by the name of Christina Lopez. We profiled Ms. Lopez in the first of our three-part series on Women Winemakers of Lodi, where she is quoted to say:
My personal winemaking philosophies are built on prior experiences [in Australia, New Zealand, Sonoma, and Washington], and I now have the opportunity to apply them here in Lodi where creative freedom is boundless. Yet this holds no weight if you disregard the vineyard. The Acquiesce vineyard is still relatively young, paired with the obscure varieties, information is scarce, so we are constantly learning, embracing, and adapting to its needs.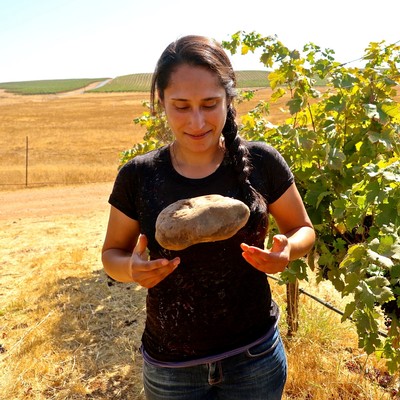 Despite the fact that her employers, Sue and Rodney Tipton, have been 100% faithful to their original concept of being a "white-wine-and-rosé-only" brand, the Tiptons' respect for Lopez's talents and instincts has been such that they've already allowed her to come out with the winery's first-ever red wine, the 2021 Christina's Outlier ($32)—a 100% Grenache, sustainably grown in the Acquiesce's Mokelumne River-Lodi estate, packaged under a label inspired by Mexican lotería cards.
While the Tiptons themselves have always considered their winery something of a Lodi "outlier"—specializing in white wines in a wine region known far more for its red wines—the "Christina's" is an outlier at Acquiesce.
The Christina's also acquiesces to the natural attributes of Grenache, showing off this Mediterranean grape when handled with minimal intervention, aged just 4 months in a neutral oak puncheon (i.e., a double-sized barrel). The wine has a beautiful strawberry/cherry perfume, hinting at zesty rhubarb. On the palate, the wine is light, silky, and zesty—no harsh tannin or oak flavors getting in the way of the effusive varietal fruit qualities. Ms. Lopez likens the scent to Jolly Roger watermelon candies and also makes note of the "bacon spice" nuance in the aroma.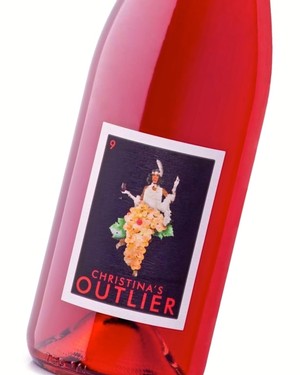 We enjoyed the Grenache with a summery salad of spinach, feta, strawberry, pomegranate seeds, and fresh mint in an herby balsamic vinaigrette. It was as if all the refreshing ingredients in the salad echoed the sensory qualities in the wine, and vice-versa. This light and palate-freshening red wine has already garnered a Gold Medal winner at the 2022 Sunset International Wine Competition. Not much of the Christina's was made, so I'd get over to Acquiesce's tasting room to get it while you can (it will be gone in a few weeks).
Why Grenache may be "Lodi's Pinot Noir"
Grenache is a grape that is grown in Lodi primarily to produce rosés, which is its exact same purpose in Southern France, where over 30 million cases of dry pink wine are produced each year.
Grenache can also be made into delicious red wine, albeit a lighter style red wine with a nose suggesting strawberry and other red berries, often with a touch of peppery spice. Consequently, in France, Grenache is often blended with darker, deeper-flavored wines made from grapes such as Syrah, Mourvèdre, and Carignan. It's a classic formula, which is why this is often done here in the U.S. as well as in other countries such as Australia and South Africa.
Increasingly in California, however, more and more producers are beginning to produce varietal reds from Grenache made purely from the grape—something we are also starting to see with varietals such as Zinfandel, which is often blended with Petite Sirah. Fifty years ago, the common practice among California vintners was to blend varietals such as Pinot Noir with Petite Sirah, for the same reason: to deepen the color and beef up the body and texture of the wine. These days, you rarely find a California Pinot Noir that isn't a 100% expression of the grape.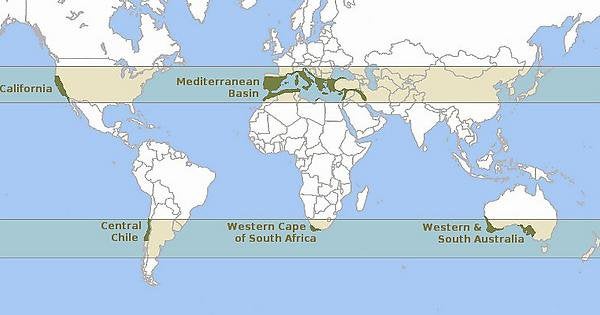 Pure Grenache, like pure Zinfandel and Pinot Noir, can be a thing of beauty; producing an extremely fragrant red wine that is soft, gentle yet zesty with natural acidity. If you can appreciate these qualities, which more and more vintners and consumers are doing, then there is no reason to adulterate the varietal with different grapes.
In Lodi, red Grenache has been called "Lodi's Pinot Noir." Why? Not because it tastes like Pinot Noir, but because the grape loves the warm Mediterranean climate of the region.
The climate of Napa Valley, Sonoma County, and Santa Barbara County, mind you, is also classified as "Mediterranean"—meaning, moderately cold, wet winters followed by dry, warm to hot summers, plus summer days and nights with dramatic temperature swings (diurnal swings in California are even wider than in France's Provence and Languedoc-Roussillon regions).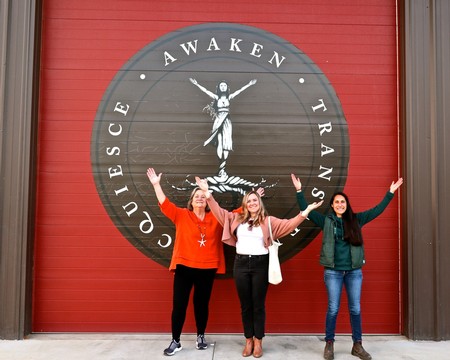 The difference between Lodi and the coastal areas of California is that Lodi summers see virtually no morning fog cover. Therefore, Lodi-grown grapes bathe in unimpeded sunlight from dawn to dusk—perfect for native Mediterranean grapes such as Grenache, but not so great for more sensitive, northerly European grapes such as Pinot Noir.
Think of it as the difference between a Polynesian and a Scandinavian. A Polynesian can toil under a bright sun all day long, whereas the skin of a Scandinavian would be burnt to a crisp. Grenache is similar to Zinfandel in that it loves the bright sun, which makes it all the more likely to produce fragrant, perfectly balanced wine. Pinot Noir can produce wonderful wine when grown in a moderate amount of sun, but not the best wine in an excessive amount of sun.
Given a choice of a red wine grape that can handle the Lodi sun like a golden-skinned Polynesian, and one that cannot... many wine lovers would take the sun-friendly wine any day!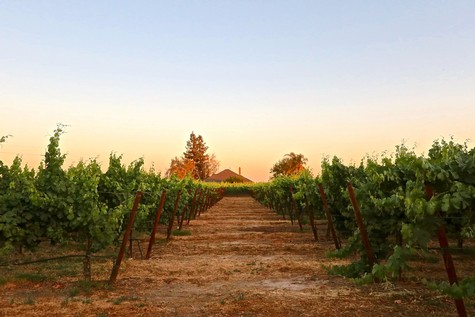 Comments