Letters from Lodi
An insightful and objective look at viticulture and winemaking from the Lodi
Appellation and the growers and vintners behind these crafts. Told from the
perspective of multi-award winning wine journalist, Randy Caparoso.

July 26, 2017 | Randy Caparoso
Lodi celebrates International Albariño Day with a 6-winery "Tour"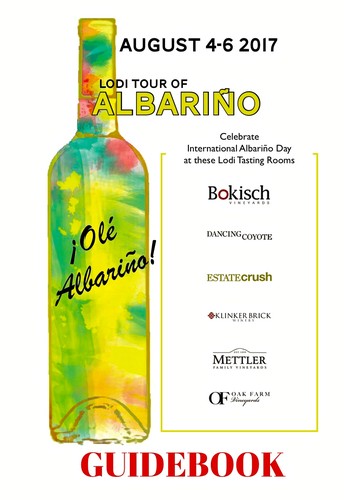 In recent years, so many Lodi based wineries have begun producing white wines fashioned from the Albariño grape, it's practically become "Lodi's Chardonnay."
In fact, you can probably make an argument for that, since you will now find more Lodi wineries producing Albariño rather than Chardonnay, and for good reason: Albariño produces the type of dry, medium bodied (not heavy, not light), crisply balanced and fragrant (and almost always, oak-free!) white wine that suits more and more wine lovers' tastes – especially for the foods we love (think fresh summer salads, ceviches, sushi, sashimi, cold soups, shrimp on ice, oysters in half-shells...).
Lodi is no "ordinary" wine region!
In lieu of that, it's only natural than 6 of Lodi's Albariño specialists have joined forces to present a 3-day celebration of this Spanish grape two weekends from now, on August 3-4, 2017 (a Friday-through-Sunday); calling it a Lodi Tour of Albariño.
Here's how it will work: There is no pre-purchased ticket necessary. All you need do is stop by the tasting room of any of the 6 participating Lodi wineries, pick up a colorful Lodi Tour of Albariño guidebook describing this magical grape and participating wineries, and then get started on your own self-guided tour of each of these producers.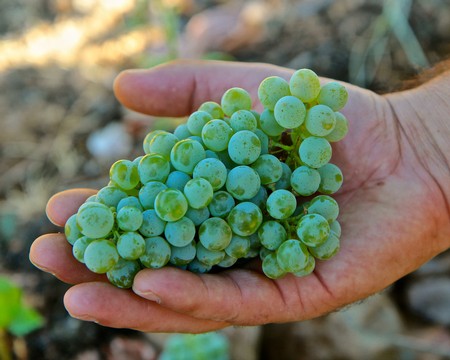 While the typical Lodi style of Albariño is bone dry and zesty with mouth-watering natural acidity, every producer introduces their own nuances into the varietal expression: some show off the tangerine/Mandarin orange side of the grape; some, the lemon/lime/citrus peel freshness; some are more subtle with mineral sensations; and some are exuberantly floral, almost tropical in their fragrances or lush peach or honeydew qualities.
These varietal variations are exactly what you would find if you went to Albariño's native home in Rías Baixas, Spain, along the north-west coast of the Iberian Peninsula; and as a matter of fact, the reason the grape does so well here in Lodi is because this American Viticultural Area is defined by a Mediterranean climate strikingly similar to much of Spain.
Although the coastal influence in Spain's Rías Baixas comes from the Atlantic Ocean, the Pacific air flowing through the completely flat Delta gap (forming the Carquinez Strait) in the California coastal mountains is what has created the phenomenal combination of moderately warm seasonal climate and sandy loam soils characterizing most of the Lodi appellation.
The most important thing, of course, is how these natural growing conditions effect the grapes, and how it all ends up in the bottle. Albariño is now grown up and down the West Coast, from Santa Barbara to Oregon and Washington; but it is here in Lodi where grapes express a fantastic combination of exuberant fruit freshness, all the natural acidity in the world, and complexities of floral and mineral qualities typifying the best of the grape.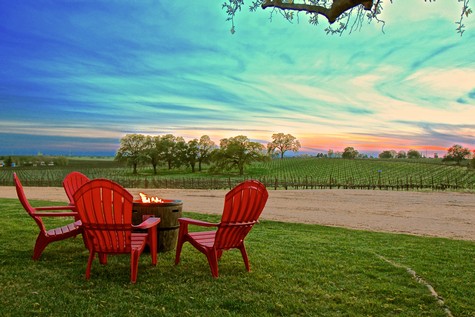 The list of Lodi producers participating in the Lodi Tour of Albariño, and what you will find at each stop:
Bokisch Vineyards
Bokisch Vineyards is located amidst the gently rolling red hills of Lodi's Clements Hills AVA, on the east side of the City of Lodi, closer to the charming, little communities of Lockeford and Clements. Because the Bokisch family grows Albariño in four different wine regions (including three of Lodi's seven appellations), Albariño Turistas will be able to taste three different bottlings of Bokisch Albariño – and really geek out! Look for Bokisch's Terra Alta Vineayrd Albariño, which won "Best of Class" at the most recent San Francisco Chronicle as well as Sunset Magazine International wine competitions; which is saying a lot. Address: 18921 Atkins Road, Lodi.
Dancing Coyote Wines
Dancing Coyote Wines is a family owned winery and vineyard located in the little CDP of Acampo (blink, and you'll drive right through), producing as pure and refreshingly delineated an estate grown Albariño as you will ever find. If you like it, good for you, because you'll be able to walk out with a full case for just $99 (a discount of over 30% during the Lodi Tour of Albariño weekend). Address: 3125 East Orange St., Acampo.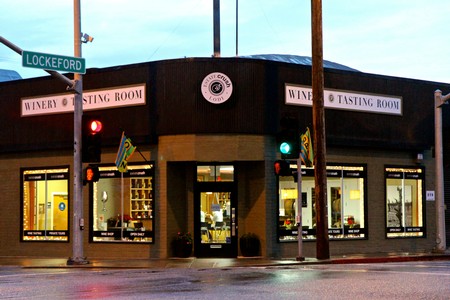 Estate Crush
Estate Crush is one of the City of Lodi's cool-cat urban wineries. When it comes to Albariño, they know exactly what they're doing, since they custom crush and produce wine for over 35 other brands (many of these also available for tasting); including their own Estate Crush label Albariño, a first class rendering sourced from one of Bokisch's ranches. Address: Two West Lockeford Street, Lodi.
Klinker Brick Winery
Klinker Brick Winery may have only recently begun to produce an Albariño, but they've started off with a huge splash – taking a "Best of Class" Golden Bear Trophy at the 2017 California State Fair (translation: rated the finest in California!). Klinker Brick's Albariño is 15% off on August 4-6, and you will also be able to savor the winery's delicious Albariño sorbet while you're at it. Address: 15887 North Alpine Road, Lodi.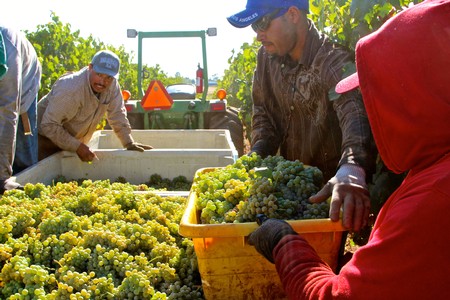 Mettler Family Vineyards
Mettler Family Vineyards grows and produces their own estate bottled Albariño with the unerring touch you would expect from a family that has been farming wine grapes in the Lodi region since 1899. Their vineyard tasting room and shaded picnic areas are, as it were, absolutely stunning – you will enjoy! Address: 7889 East Harney Lane, Lodi.
Oak Farm Vineyards
Oak Farm Vineyards is another one of Lodi's stunning, historic settings – a modest, airy, state-of-the-art artisanal winery sitting alongside an 1860 plantation home right out of Gone With the Wind; plus, of course, estately ancient valley oaks. Maybe it's because of the impeccable skill level of their winemaking, or maybe because Lodi grown fruit is so pristine; but Oak Farm's Albariño has consistently won both "Best of Class" as well as "Best of Show" awards at prestige judgings such as California State Fair and San Francisco Chronicle. When you taste it, you will know why – pinpoint balance, intricate sensations. On Saturday, August 5, Bill Russell will also be showing off his accomplished guitar work. Address: 23627 Devries Road, Lodi.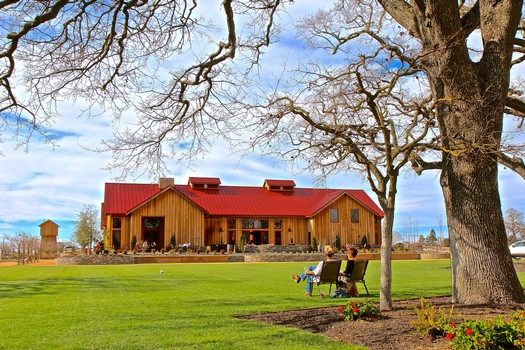 Comments