Letters from Lodi
An insightful and objective look at viticulture and winemaking from the Lodi
Appellation and the growers and vintners behind these crafts. Told from the
perspective of multi-award winning wine journalist, Randy Caparoso.

July 5, 2017 | Randy Caparoso
The impact of pioneers on bourgeoning wine regions like Lodi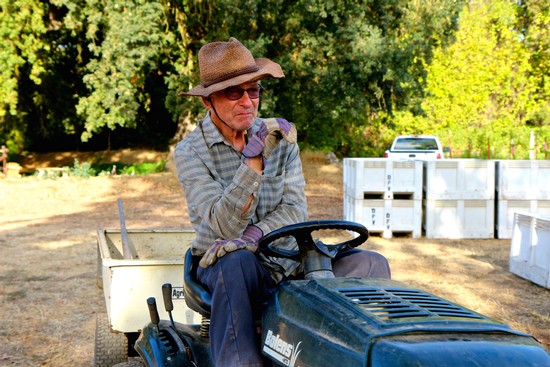 In the latest Wine Business Monthly (July 2017), Jake Lorenzo (the pseudo name of longtime Sonoma winemaker/journalist Lance Cutler) writes an interesting thing about how wine regions successfully evolve; saying: It is Jake Lorenzo's experience that every wine region dates back to a couple of pioneers. These are people with vision, drive and confidence who are well ahead of their time.
The operative phrase in this observation is "well ahead of their time."
For instance, most California wine lovers know the history of Napa Valley, arguably California's pre-eminent wine region. While Napa Valley was pioneered in the 1860s and 1870s by entrepreneurs like George C. Yount, Charles Krug, Captain Gustave Niebaum (founder of Inglenook Winery), and H.W. Crabb (who planted the To Kalon Vineyard), it is the region's modern day leaders who catapulted Napa Valley into the ranks of the finest in the world.
It was visionaries like André Tchelistcheff (the winemaker at Beaulieu Vineyard between the 1930s and 1970s, who more than anyone made Cabernet Sauvignon synonymous with Napa Valley), Robert Mondavi (no introduction needed), Fred and Eleanor McCrea (founders of Stony Hill Vineyard, pioneering pure Chardonnay), and Jack and Jamie Davies (who resurrected Schramsberg Vineyards as an elite Champagne style winery) who helped define the Napa Valley we know today.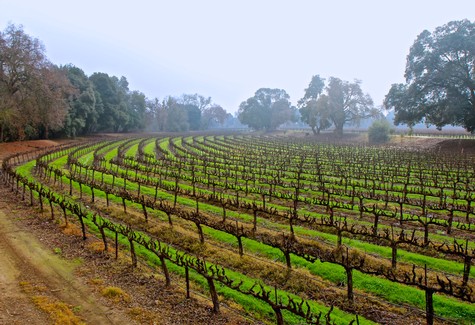 Here and there you find other stories of heroic vignerons, going where few, if anyone, had gone before. When Richard Sanford and Michael Benedict founded Sanford & Benedict Vineyard in Santa Barbara in the late 1960s, for example, they were the only people farming and producing Santa Barbara Pinot Noir for nearly 10 years. There may now be more Santa Barbara Pinot Noir producers than you can shake a stick at, but think about how lonesome (or Sisyphean) Benedict and Sanford must have felt, cultivating their vines hundreds of miles from the nearest vineyards planted with anything, during a time when no one thought Pinot Noir would add up to anything in California.
In the mid-1990s Abacela's Earl Jones had a hankering about a grape largely ignored in the U.S. when he planted Tempranillo in Southern Oregon's Umpqua Valley. Like Sanford and Benedict, Jones labored by his lonesome for about a decade, and now there are over 40 producers of Oregon Tempranillo sharing Jones' obsessive enthusiasm. Sometimes it takes just one.
Nearby Amador County is still emerging as a wine region of note, despite a Gold Rush history that you can say incubated the explosion of the California wine industry, thanks to the European emigrants who brought their wine culture along with their lust for ore. Recent plantings such as Shake Ridge Ranch are finally bringing world class prestige to the Sierra Foothills; while by sticking to their bread and butter (namely Zinfandel and Barbera), other Amador County wineries are forging a distinct identity and positive reputation belying the region's miniscule size (barely 3,500 planted acres and only about 45 wineries – a far cry from the 110,000 or so acres planted in Lodi).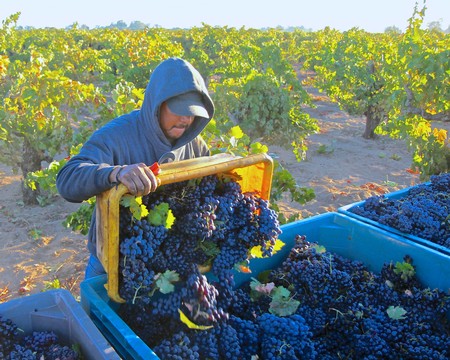 The Lodi Viticultural Area's own natural terroir – a mild Mediterranean climate and classic, vine-friendly, well-drained soils (from the deep sandy loams surrounding the City of Lodi to the gravelly or cobbly clay loams of Lodi's eastern slopes) – has always been extremely conducive to the growing of European wine grapes (i.e. Vitis vinifera). Thus, Lodi has always been, and will continue to be, the largest source of premium quality wine grapes in the U.S. Wine grapes love Lodi.
Between the 1880s and 1960s, Lodi was all about grapes like Zinfandel, Carignan, Barbera, Petite Sirah and Alicante Bouschet – Prohibition era black skinned grapes popular among home winemakers, which transitioned into the basic components of wines like E. & J. Gallo's Hearty Burgundy. Since the 1980s, it's been all about Cabernet Sauvignon, Chardonnay, Merlot, Sauvignon Blanc, Pinot Grigio (a.k.a. Pinot Gris), and still, of course, Zinfandel – the varietals that appeal to most of today's table wine consumers.
Apart from its reputation as the go-to place for grapes going into the $5 to $15 wines consumed by the vast majority of American consumers, Lodi is slowly but surely developing its own reputation as a place where you can also find originality, innovation, and unique vinous experiences – thanks to our own growing band of visionaries thinking well outside the usual, commercially defined box.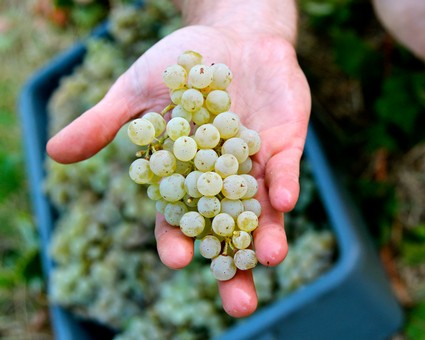 Lodi's Bob Koth is the proverbial poster child; planting, in the mid-1990s, over three dozen grapes native to or developed in Germany and Austria. Theoretically, of course, it makes little sense to plant Northern European grapes in a Mediterranean climate, but Koth has been undaunted. The wines produced from their Mokelumne Glen Vineyards – in a sloping riverbend on the east side of Lodi – are not commercially significant; bottled in tiny quantities by wineries such as Lodi's Markus Wine Co. and PRIE, the Santa Rosa based Sidebar Cellars (by David Ramey), the Napa based Holman, Forlorn Hope, and barely a handful more.
Mr. Koth's Rieslings may pale in comparison to the great Riesling growths of Germany, but Mokelumne Glen grown wines made from grapes like Kerner, Bacchus, Dornfelder and Zweigelt have more pop than just about any comparable wines from the Old Country. Who's laughing now?
What Koth represents is that willingness to follow an obsession in a time when, and place where, no one else would think to do it. Call it crazy as much as visionary. But even if the production is just a drop in a lake in terms of quantity and exposure, the important thing is that it represents Lodi as a place where seemingly impossible things get done by dint of a region's intrinsic attributes – at a first class quality level to boot!
Among Lodi's other modern day visionaries, many would point to the late Tim Spencer, who began bottling single-vineyard labeled Zinfandels (the St. Amant Marian's Vineyard, now made by Stuart Spencer, and farmed by the widely lauded Fry family) in the 1990s. David Lucas at The Lucas Winery also deserves credit for his single-vineyard bottled ZinStar Lodi Zinfandels (since 1978). But Tim Spencer made waves because he was also Lodi's original Portuguese grape guru (planted on the family's Amador County property), who in turn inspired Ron Silva to plant his Silvaspoons Vineyards in Lodi's Alta Mesa AVA.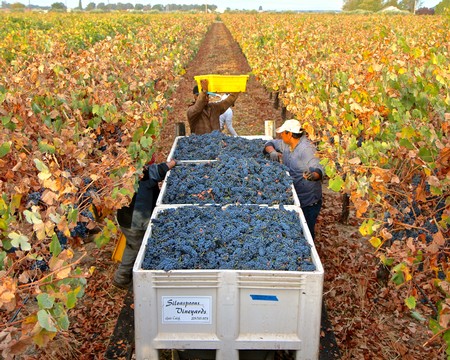 Thanks to Spencer, Mr. Silva has come to personify diversity and originality for which Lodi is becoming increasingly known. While Portuguese grapes such as Tourga Nacional, Verdelho, Alvarelhão and Souzão are still hardly household names, wines sourced from Silvaspoons have probably won more gold medals than any other Lodi winery aside from Michael David Winery and Bokisch Vineyards.
There are, of course, a number of other Lodi wineries that have been leading the way as modern day pioneers. The Phillips family behind Michael David, for one, have been putting Lodi grown Zinfandel on the global map in places like Copenhagen, Oslo, Toronto and Hong Kong. The Phillips also serve as the trusted stewards of the ancient Cinsaut vines (the award winning Bechthold Vineyard, planted in 1886) that are reinforcing Lodi's reputation for legendary plantings, going into some of the most sought after hand crafted red and pink wines in the state (bottled by brands such as Turley Wine Cellars, Onesta, The Scholium Project, Two Shepherds, as well as Lodi's own Fields Family, McCay Cellars, Estate Crush, and Michael David).
Peltier Winery and the LangeTwins Family estates are leading the way with grapes like Teroldego and Nero d'Avola. Mettler Family is helping Lodi become as well known for Aglianico and Pinotage as their consistently highly rated Cabernet Sauvignon. Delu Vineyards grown Vermentino has been bolstering Lodi's reputation as the ideal spot for grapes of Mediterranean origin. Lodi's Ripken Vineyards cultivates some 50 grapes; from Bastardo (a.k.a. Trousseau) to Sagrantino, Montepulciano d'Abruzzo to Trincadeira Preta (a.k.a. Tinta Amarela).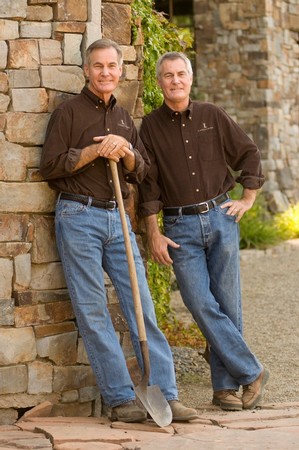 There are a few more Lodi pioneers who shall go unmentioned for the sake of some semblance of brevity; although we can't leave out the achievements of Bokisch Vineyards' Markus and Liz Bokisch, who have done more to help popularize an entire basketful of Spanish grapes such as Albariño, Tempranillo, Graciano and Garnacha than perhaps any other grower/producer in California. If many wine lovers now think of Lodi when they think of domestic Iberian varietals, they have the Bokischs to thank.
Lodi, in short, has its own share of growers and producers brazen enough to blaze new trails; regardless of fashion, the dictates of the commercial market, or perhaps even sanity.
When you think about it, it is not so much what pioneers of wine regions do as the way in which they do it. In the world of wine, it means more when you're "before your time," and are smashingly successful at it; even if few people ever get to taste those wines. The courage that it takes only adds to the proof of a region's authenticity.
In the end, it is those labors and products of Lodi's own pioneers that will probably add up to the reasons why this region is bound to take its place among the world's finest.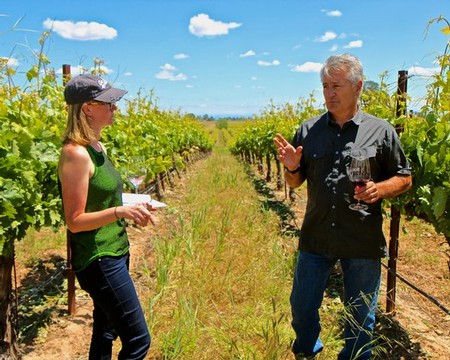 Comments