Letters from Lodi
An insightful and objective look at viticulture and winemaking from the Lodi
Appellation and the growers and vintners behind these crafts. Told from the
perspective of multi-award winning wine journalist, Randy Caparoso.

June 2, 2022 | Randy Caparoso
Contemporary rosés celebrate summer and the diversity of Lodi grapes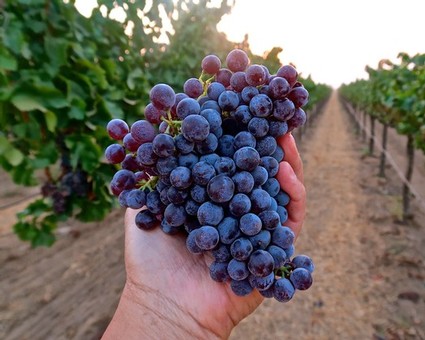 The first week of June always seems like a rush to summer (this year the summer solstice falls on June 21). The kids are out, livening up the parks, and coffee stops, and the sun gets brighter seemingly by the minute.
For wine lovers, in recent years, it's been the perfect time for rosés. Good, dry, refreshing rosés. Fittingly, National Rosé Day is the second Saturday of each June (this year, June 11). Read all about the 2-day, passport-style Celebrate Lodi Rosé Weekend (June 11-12) and its 20-plus participating wineries. The wineries themselves have been reminding everyone that this time of year is indeed the "season of rosé." Rosé sales are rising with mercury, and recent bottlings of last year's vintage are ready to fly out the door.
No one has to be told why they love rosés. It is what it is. If anything, contemporary style rosés are a paler pink in color, lighter in feel, and more subtle in fruitiness than the typical commercial style rosés of just 10, or 15 years ago. Wineries aren't stupid — they've noticed the evolving consumer preferences.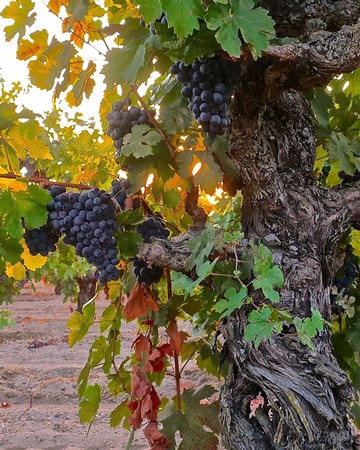 Typical alcohol levels of rosé have dropped to a lighter, easier drinking 12%, reflecting the current wisdom of picking red wine grapes meant to go into rosé a little earlier when sugars are lower (it's sugar percentages that determine finishing alcohol levels) and natural grape acidity is a little higher.
The higher acidity in wines tends to do two things: 1) Give wines a fresher, rather than simply "sweet," fruit aroma; and 2) add a slight sense of minerality, which also attenuates overall fruitiness, particularly on the palate. All of which produces the lighter, finer, more svelte, and balanced (i.e., not too sweet, not too dry) style of rosé that is in the vogue today.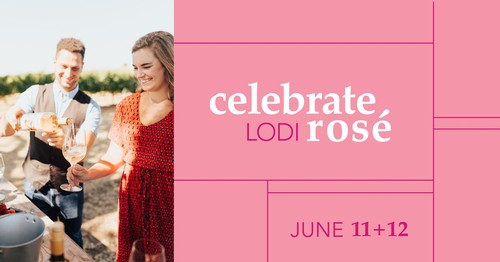 When it comes to dry rosés, regions such as Lodi tend to have an advantage simply because of the wider range of grapes that are grown between the Delta and the Sierra Nevada foothills. Whereas coastal California regions are pretty much forced to specialize in the fewer, premium-priced grapes such as Cabernet Sauvignon and Pinot Noir because of the cost of farming and wine production in those areas, the economics dictating what Lodi can do allows for more profitable farming of grapes such as Grenache (the predominant grape of Southern France, where more dry rosé is produced than anywhere else in the world) as well as Cinsaut, Tempranillo, Carignan, Mourvèdre, Graciano, Barbera, Petite Sirah, Zinfandel, and more.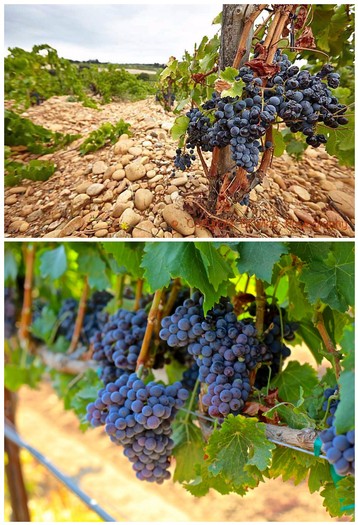 We have sat down to do blind tastings of Lodi-grown rosés crafted from a myriad of grapes. Because the current style of rosés calls for little or almost no skin contact before fermentation — many vintners adjust the color of their rosés with a greater degree of precision by simply adding red wines, usually made from the same batches of grapes, following fermentation — it is actually difficult, if nearly impossible, to distinguish "varietal character" in contemporary rosés.
When juice is separated almost immediately from skins for rosé production, aromatic qualities tend to fall within the realm of "red" fruit — cherry, raspberry, strawberry, watermelon, cranberry, etc. — no matter what grape variety is utilized. If anything, the choice of grapes has more impact on the sensory qualities that are felt on the palate, such as body (i.e., weight) and acidity (levels of tartness). For instance, rosés made from grapes known to have higher natural acidity (such as Barbera, Carignan, Sangiovese, or Aglianico) can definitely have a slightly zestier edge than rosés known for rounder or softer acidity (Grenache, Cinsaut, Mourvèdre or Tempranillo).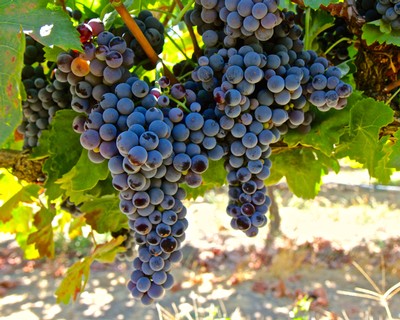 It makes sense to produce rosés from Zinfandel in Lodi; mostly because there's so much darned Zinfandel planted here, but also because it makes a darned good rosé (it wasn't for nothing that pink-colored "White Zinfandel" was once one of America's best selling wines). Dry style rosés crafted from Zinfandel tend to have a firmer, sturdier feel that rosés made from other grapes, with aromas that veer more towards fresh fruit (especially raspberry and watermelon) than lilting perfume.
Cabernet Sauvignon, famous for producing some of the sturdiest red wines of all, also produces a beautiful rosé; albeit a sturdier, fleshier style of rosé, typically with deep, rich fragrances within the "red" fruit spectrum. Still another case: Pinot noir, which produces amazingly fine and delicate red wines, invariably produces amazingly fine and delicate rosés. All of these grapes, and more, are currently utilized for rosé production in Lodi.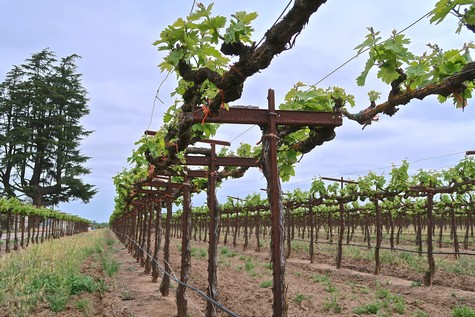 Trellised Zinfandel in Mikami Vineyards, producing one of Lodi's finest dry rosés.
So shall we get down to it? The following is a list of some of the finer examples of Lodi-grown rosé, each celebrating the wide range of grapes grown in the region...
Acquiesce Winery & Vineyards, Grenache Rosé, Mokelumne River-Lodi ($28) — While predominantly Grenache-based, enhanced by small percentages of Cinsaut (less than 5%) which adds the slightest tinge of rose petal spice to a plush, rounded strawberry-like fruit profile.
Bokisch Vineyards, Terra Alta Vineyard Rosado, Clements Hills-Lodi ($24) — Garnacha (this winery grows Spanish selections of Grenache) with a drop of Graciano, adding up to a light, easy strawberry fruit quality enhanced by citrus and raspberry-like zestiness.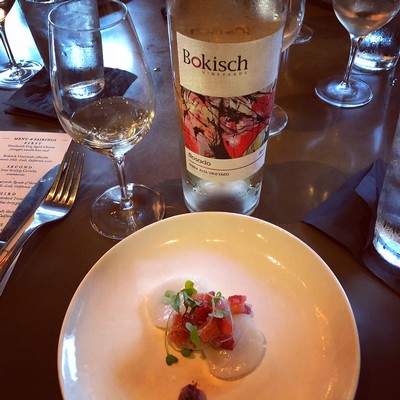 Heritage Oak Winery, Barbera Rosé, Mokelumne River-Lodi ($21) — While possessing slighter deeper pink color than most of today's rosés, the zesty edge and sheer intensity of the red fruit aroma of the Barbera grape predominates in this impeccably balanced and refreshing wine.
Klinker Brick Winery, Bricks & Roses, Mokelumne River-Lodi ($17) — Artful balance of the classic Southern French grapes consisting primarily of Grenache with Carignan, Syrah, and Mourvèdre; light (not quite 12% alcohol), zesty and airy, with the barest whisper of sweetness to balance a mouth-watering tartness.
LangeTwins Family Winery & Vineyards, River Ranch Vineyard Aglianico Rosé, Jahant-Lodi ($22) — Recent vintages of this wine have been on the fuller side (closer to 14% alcohol), which hasn't detracted from the naturally zesty edginess of the Aglianico grape, nor its effusive red fruit fragrance tinged with a somewhat exotic, almost musk-like note.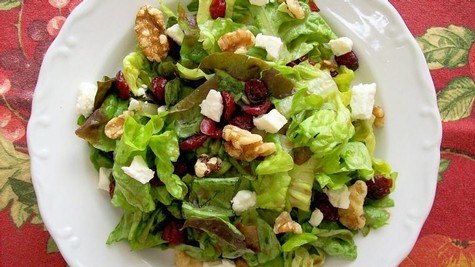 Ideal summery salad for dry rosés: a combination of feta, walnut, and dried cranberries. food.com.
LangeTwins Family Winery & Vineyards, Little House Vineyard Nero d'Avola Rosé, Mokelumne River-Lodi AVA ($22) — The latest addition to this winery's outstanding single-vineyard portfolio shows off the compact, tart-edged quality of the Nero d'Avola grape (native to Sicily in Italy). The nose bursts with wild raspberry/cherry fruit while floral, rose-like nuances help the wine retain a restrained profile despite a slightly grippy sense of fullness in the body.
Lorenza True Rosé, Lodi ($24) — Since its inception in 2008, this Lodi-grown blend consisting primarily of Mourvèdre and Grenache, with Carignan and ancient vine Cinsaut, has shot up to one of the nation's top-selling dry rosés, found in tony restaurants from Honolulu to New York. The nose is consistently effusive with flowery, fresh tropical fragrances, and on the palate, an ultra-light feel (usually closer to 11% alcohol) and acidity of early-picked grapes give mouth-watering yet silken smooth, mineral-infused sensations. And with raw fish or caviar nigiri sushi, this delicate yet bracing rosé is almost like heaven.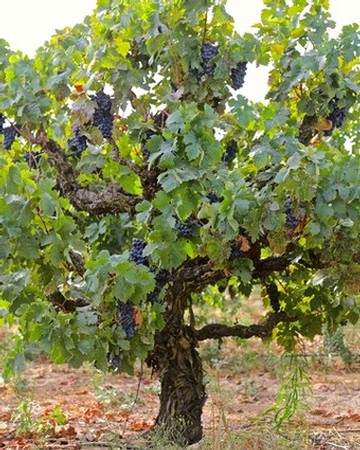 m2 Wines, Rosé, Mokelumne River-Lodi ($24) — An utterly refreshing blend of the young vine, estate-grown Zinfandel, and Carignan from the historic Mule Plane Vineyard (planted in the late 1920s). Pungent aromas fall in the strawberry/watermelon range; light, refreshing, silken textured feel on the palate.
McCay Cellars, Rosé of Cinsaut, Mokelumne River-Lodi ($35) — This artisanal winery produces four of five different rosés each year, all variations or blends of the classic Southern French grapes (Grenache, Cinsaut, Mourvèdre, Carignan and occasionally Syrah) from different vineyard sources. Due to a labeling mix-up, this particular bottling's current vintage (2019) does not mention the fact that it was sourced entirely from Lodi's oldest vineyard (Bechthold Vineyard Cinsaut, planted in 1886), but it was. Therefore, you can expect more than just the strawberry-rhubarb character of the grape, but also the pungent kitchen spice (suggesting mace or cardamom) and faint loamy earthiness of these ancient vines' terroir, amplified by native yeast fermentation. A total, multifaceted experience.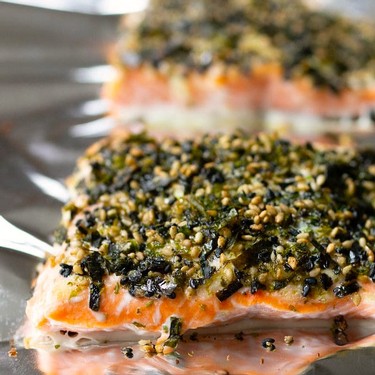 Michael David Winery, Bechthold Vineyard Cinsaut Rosé, Mokelumne River-Lodi ($22) — Michael David's viticultural arm, Phillips Farms, has been farming the venerated Bechthold Vineyard since 2007. Since that time, they have perfected this rosé. It's hard to find a more graceful, silky, crisp, fresh, and lively style of rosé anywhere in the world, while still managing to retain the singularly unique, intrinsic spice and earthiness of the site.
Mikami Vineyards, Rosé, Mokelumne River-Lodi ($29) — Made entirely from this west side vineyard's young, trellised Zinfandel; producing a deeper, almost coral-pink rosé with unusually intense Bing cherry and raspberry-like fruit fragrances, a crisp medium-full body that comes across as firm yet cushiony.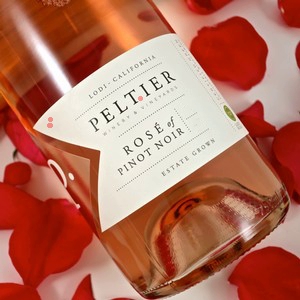 Peltier Winery & Vineyards, Rosé of Pinot Noir, Lodi ($26) — Pale, translucent pink, demure, lacily scented (strawberry/cherry/rose petal) style of rosé craftily balanced by a dose of Vermentino, a white wine grape that adds grip and acidity to every blend, white or pink (Vermentino is strongly favored by big volume Chardonnay producers).
Peltier Winery, "Gala" Lodi Brut Rosé, Lodi ($45) — If you love a champagne style sparkler, Peltier also fashions a delicately effervescent, pink grapefruit tinted "Gala" (crafted from Pinot noir and Chardonnay) couched in yeasty, mouth-watering nectarine, peach stone, and citrusy scents, underlined by lively, mineral sensations.
St. Amant Winery, Barbera Rosé, Mokelumne River-Lodi ($18) — A modern-day Lodi icon sourced from Leventini Vineyard, a trellised vineyard so old (planted in the early 1970s) that typical grape clusters are barely the size of the palm of a hand. These bottlings generally have a vivid pale pink cast, and the fruit profile (cranberry, watermelon, cherry) is equally vivid, accentuated by the palate-freshening, elevated acidity typical of the Barbera grape.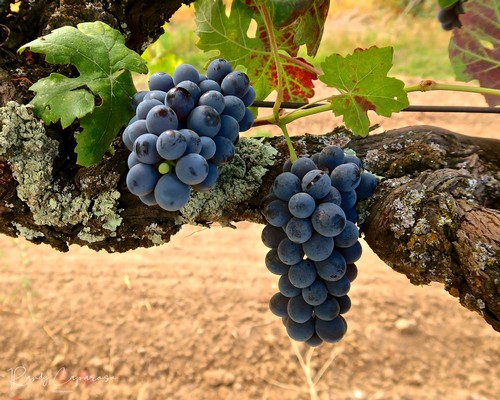 Comments