Letters from Lodi
An insightful and objective look at viticulture and winemaking from the Lodi
Appellation and the growers and vintners behind these crafts. Told from the
perspective of multi-award winning wine journalist, Randy Caparoso.

June 27, 2022 | Randy Caparoso
Mettler Family takes another giant step with two vineyard-designate Zinfandels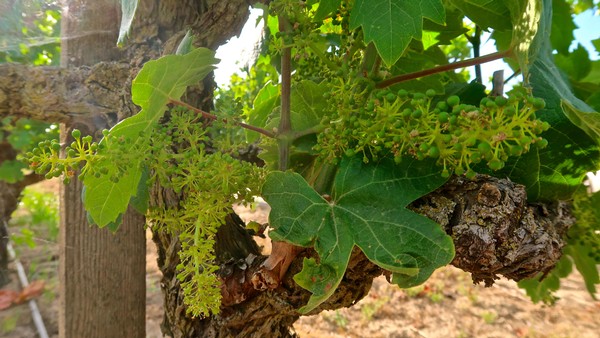 Mettler Family Vineyards has recently released a first for this highly respected brand: Two vineyard-designate Zinfandels, both representing the best of what can be grown on the east side of Lodi's Mokelumne River appellation.
Of the two new bottlings, the 2019 Mettler Family Vineyards Steacy Ranch Zinfandel ($38) is the more delicate. The word "delicate," in fact, may seem like a contradiction in terms to many consumers (or members of the media) who automatically assume that Lodi-grown Zinfandel is always "big," super-ripe, or "jammy" in fruitiness. Mettler Family's Steacy Ranch is a perfect example of why these types of vineyard-designate wines should be made in the first place: It is a finely delineated, silken textured style of Zinfandel that almost tastes light, or waif-like, on the palate. Some people might say it doesn't even taste like "Zinfandel." It also has an extremely fine, delineated nose—fragrant, almost flowery scents of cherry, raspberry, and blueberry baked in a pie, complete with nostril-tingling pie spices (i.e., suggestions of cinnamon, clove, allspice, nutmeg, etc.).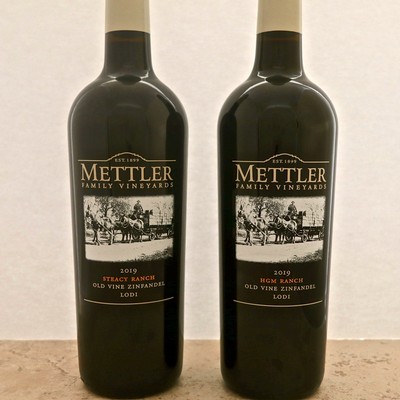 The Steacy Ranch Zinfandel defies the stock image of Lodi Zinfandel precisely because it comes from one specific old vine planting, planted in sections, first in 1907, then during the 1950s and 1960s. Mettler's bottling is sourced from the '50s block. Because the wine was crafted to express the vineyard's pure, natural fruit profile—unadorned (unlike the vast majority of today's commercial Zinfandels) by oak qualities or large percentages of "blending" grapes (such as Petite Sirah) that always change the complexion of wine—it is a perfect expression of what east side Mokelumne River-Lodi Zinfandel truly tastes like, when left alone.
The 2019 Mettler Family Vineyard HGM Ranch Zinfandel ($38), on the other hand, comes from a Mettler family-owned vineyard (Steacy Ranch is controlled by Turley Wine Cellars, although farmed for Turley by the Mettlers), and is planted in the vicinity of where most of the Mettlers live, off Alpine Road. "HGM," explains Mettler Family Vineyards GM Kim Mettler Eells, "stands for Henry George Mettler, my great grandfather, who purchased that land back in 1899 and planted Flame Tokay... the Tokays were pulled out and replaced with Zinfandel in 1968."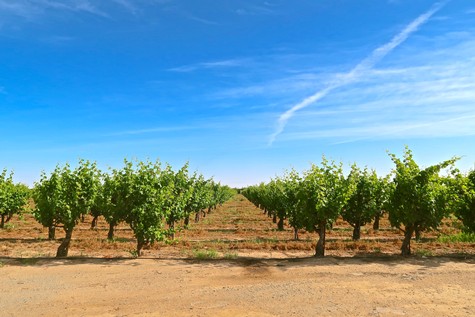 Mettler Family Vineyards' HGM Vineyard, east side Mokelumne River-Lodi AVA Zinfandel planted in 1968.
In the Mettler Family HGM Ranch, in fact, you can taste the strength of Zinfandel plants that, even at over 50 years of age, retain the vigor of younger vines. The HGM's nose is more concentrated with an unfettered black cherry intensity, and on the palate, the wine is fuller bodied, yet also more velvety, than the Steacy Ranch—rounded yet sturdy tannin giving the wine a muscular yet svelte, savory feel. Like the Steacy, there is no preponderance of "new oak" character, nor any blending of other grapes. It is a Zinfandel that wears its provenance on its sleeve—love it or leave it.
In fact, the HGM Ranch has long been one of the backbones of the "regular" Mettler Family Vineyards Zinfandel, which carries the nickname "Epicenter," suggesting the power of an earthquake, but actually referring to the fact that the east side of Lodi is the center of the region's old vine Zinfandel viticulture. This vineyard has long displayed its own natural power and concentration, and it is nice to be able to taste it in its pure, unadulterated form.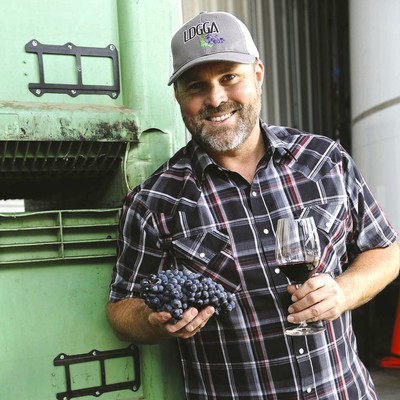 Movement from branding and varietal character to single-vineyard marketing
Both of these single-vineyard labeled Zinfandels, explains Mettler Family Vineyards winemaker Adam Mettler, are "100% of the vintage and vineyard.... aged in French oak, just 10% of it new."
Winemaking, adds Mettler, was "basic": "We pick on the riper side, the same way we do the three or four other vineyards that usually go into our Mettler Family Zinfandel, and the grapes were handled in the winery pretty much the same way. The difference is, we just decided to pull some of the volumes aside and focus a portion on the vineyard-specific labels, mostly to showcase in our tasting room. The plan was to treat them with fewer inputs and make it more about the vineyard than the wine. Low oak, no blending, no major adjustments—pretty simple winemaking."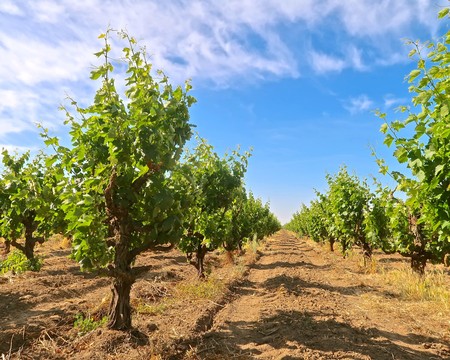 In the daytime, as it's well known, up until this past January 2022 Mr. Mettler had his hands full as the former Director of Wine Operations of another winery, Michael David Winery. While family-owned and operated, the Phillips family's Michael David Winery has become a behemoth of an operation, producing some three-quarters of a million cases sold in seemingly every nook and cranny of the world.
As one of the architects of Michael David's success, Mr. Mettler is fully cognizant of how this came about: Through laser-focused, creative marketing and sales, involving crafting of wines that are consistent in terms of sensory messaging in the bottle. Wines consumers can count on to taste exactly the way they expect them to, in bottle after bottle packaged under any one of Michael David's bright, imaginative labels.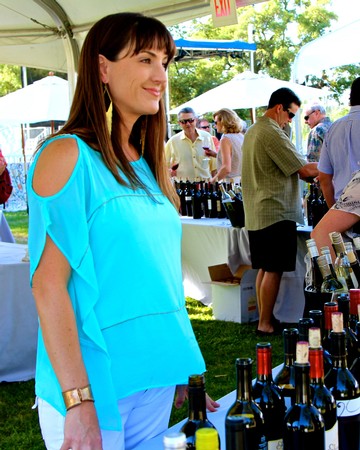 While considerably smaller in production, the Mettler Family Vineyards brand has enjoyed similar success. You can count on a consistent quality in Mettler Family wines; a quality that has allowed the family to expand its distribution to most of the country's states.
While clear and predictable packaging of wines produced by companies such as Michael David and Mettler Family has helped the "Lodi" brand in general become known all over the world, another type of marketing has recently emerged, mostly within the past 10, 15 years. That is, the growing identification and subsequent consumer interest in wines made from specific vineyards—especially "old vine" vineyards, one of the Lodi region's most unique attributes.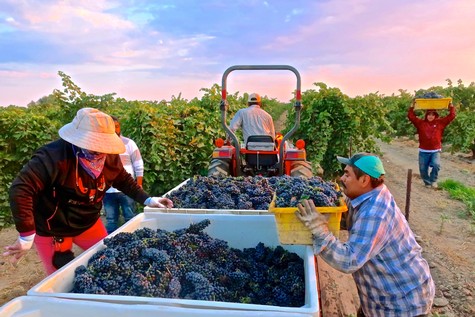 The identification of old vine plantings on bottle labels is a different type of marketing from branding, and also different from the varietal labeling typical of premium California wines, because all of a sudden the focus is not on qualities such as consistency of style, or predictability of sensory characteristics, as you would expect, for instance, out of a Michael David "Freakshow" Zinfandel or a Mettler Family Vineyards Cabernet Sauvignon.
In vineyard-designate wines, the focus becomes shifted to sensory qualities associated with specific vineyards. It is not that a brand style or varietal character no longer becomes important. It's just that brand and varietal character become less important than how a wine expresses the attributes of a vineyard. Hence, sometimes, a vineyard-designate Zinfandel might not even taste like a "Zinfandel!"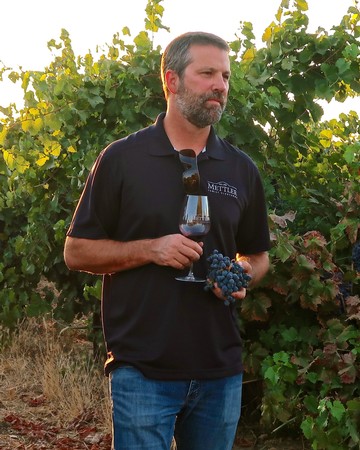 And in a way, this subtle shift in how wines are being marketed does reinforce the Lodi brand in general: It helps the region become even more strongly identified with special vineyards, especially the old vine plantings which more and more consumers are finding extremely compelling.
The fact of the matter is all the great wine regions of the world—be it Bordeaux or Burgundy in France, Chianti or Barolo in Italy, the Rheingau and Mosel-Saar-Ruwer of Germany, or Napa Valley in California—are associated with wines reflecting special attributes of vineyards, as much as or more so than the prestige of top producers or brands. With its laser-focused vineyard-designate Zinfandels, Mettler Family Vineyards takes another giant step—not just for themselves, but for all of Lodi wine country.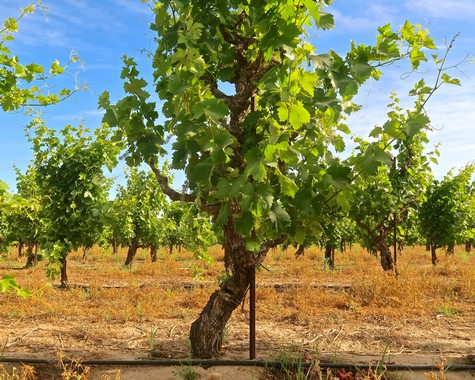 Comments