Letters from Lodi
An insightful and objective look at viticulture and winemaking from the Lodi
Appellation and the growers and vintners behind these crafts. Told from the
perspective of multi-award winning wine journalist, Randy Caparoso.

March 1, 2023 | Randy Caparoso
All the details you need on San Joaquin Delta College's Wine Hospitality courses in spring 2023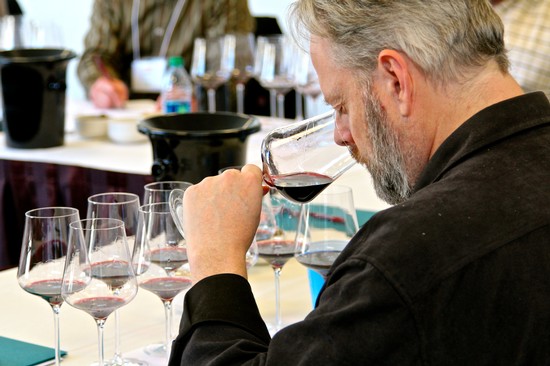 Here is the lowdown on the two San Joaquin Delta College wine courses in Stockton, which will begin in the third week of March 2023:
Wine Regions of California (Culinary Arts 85)
Begins Monday, March 20, and ends May 8, 2023
Classes are Monday nights, 6:00-8:50 PM
Evaluation of Wine (Culinary Arts 82)
Begins Tuesday, March 21, and ends May 9, 2023
Classes are Tuesday nights, 6:00-8:50 PM
To sign up, please visit San Joaquin Delta College's Wine Hospitality page. There are no prerequisites, the courses are open to all adults at least 21 years of age. For any and all questions you might have, even after visiting the Delta College website, do not hesitate to contact instructor Fred Swan directly at fred.swan@deltacollege.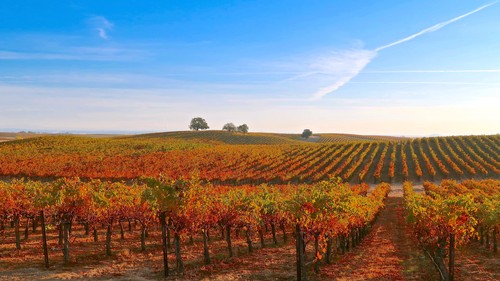 Course Descriptions
WINE REGIONS OF CALIFORNIA
A wine-tasting-driven class that takes a deep dive into the wine profiles typifying the key California wine regions. The nearly 3-hour weekly courses will examine each region's history, climate, soil and topography, information on laws and appellations, as well as interesting stories and anecdotes adding an intellectual context, especially important if you are entering or thinking about entering the wine industry (particularly winery hospitality, restaurant service or retail sales) in one capacity or another.
Regions of particular focus will include the Napa Valley, Mendocino, Monterey, Lodi, and Sierra Foothills AVAs (i.e., official American Viticultural Areas), and the counties of Sonoma, San Luis Obispo County, and Santa Barbara.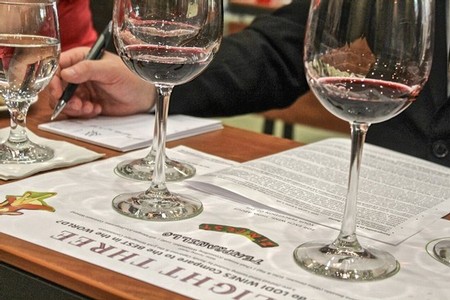 EVALUATION OF WINE
Whether you are a beginning or advanced wine lover, a wine industry professional, or just a true-blue wine aficionado, this step-by-step course will boost your wine-tasting skills while guiding you through the world's most important grape varieties. You will practice tasting techniques designed to improve your ability to evaluate and describe wines, and also give you a firm grounding in the fundamentals of wine and food pairing. The confidence you will attain as a wine taster will enhance your enjoyment of wine, and your communication skills whether you are describing wines to friends and colleagues or to customers in the wine industry.
The Evaluation course objectives:
1. Identify the key attributes of more than 20 important grape varieties.
2. Explain and effectively use the Systematic Approach to Wine Tasting.
3. Identify and quantify sweetness, acidity, body, alcohol, tannin, malolactic conversion, and oak in wines.
4. Explain and detect the differences in wines based on climate.
5. Detect and identify common wine faults.
6. Identify the top 10 wine varieties in a blind tasting of benchmark wines.
7. Understand and describe key principles of food and wine pairing.
8. Know how to conduct a professional wine tasting.

Fred Swan
The San Joaquin Delta College wine instructor, Fred Swan, is one of the most respected educators in all of California. His credentials are extensive and impeccable: Diploma WSET, CS, CWAS, CSW, FWS, IWP, WSET L3 Sake, Sud-France Wine Master, Certified Sherry Wine Specialist, Pacific Northwest Wine Appellation Specialist
We asked Mr. Swan to describe the two courses. His comments:
Each lecture will include tastings of quite a few wines. There will be additional supplemental readings in the way of online components via Canvas, amounting to only about an hour of each student's time each week.
On Wine Regions of California:
Tastings will represent the important appellations and grapes, and highlight up-and-coming varieties, trends, and lesser-known regions.
Wines Regions of California will be as comprehensive as any course in the country on California wine regions. In addition to information on specific regional AVAs with respect to topography, climate, and other aspects of terroir [i.e., "sense of place" resulting from geographic origins]. The course will also touch upon topics of current interest, such as climate change, fires, and changing demographics.
And for students looking for information on the Lodi AVA and surrounding regions, there will be an entire lecture devoted to this subject.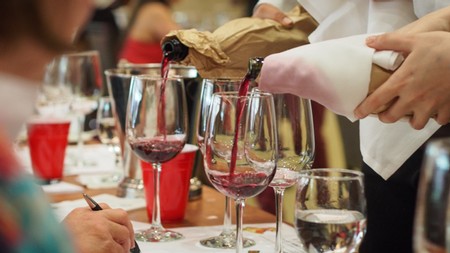 On Evaluation of Wine:
The Evaluation course will focus on the world's top 20 grape varieties. The tastings will help students learn to evaluate structure and quality and enhance their ability to identify aromas and flavors.
Besides all the key grape varieties, there will be a particular focus on key attributes and how they differ between major regions and/or climate types. Students will learn the Systematic Approach to Tasting, giving them a good and consistent framework for tasting and taking notes. In addition to grape varieties, students will learn about and how to evaluate aged wines, and winemaking techniques (malolactic fermentation, oak barrel aging, etc.). There will also be a segment on wine flaws, as well as coverage of the physiology of the senses with respect to wine tasting, how to practice and improve as a taster, and how to conduct a proper tasting.
For both courses, there will be e a textbook assigned for each course, but students won't be required to read the books in their entirety, just the particularly relevant sections. It won't be overwhelming, just extremely educational!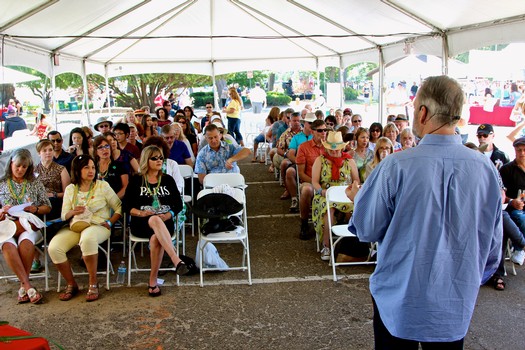 Comments