Letters from Lodi
An insightful and objective look at viticulture and winemaking from the Lodi
Appellation and the growers and vintners behind these crafts. Told from the
perspective of multi-award winning wine journalist, Randy Caparoso.

March 3, 2020 | Randy Caparoso
How to delineate the proliferating styles of today's Lodi Zinfandels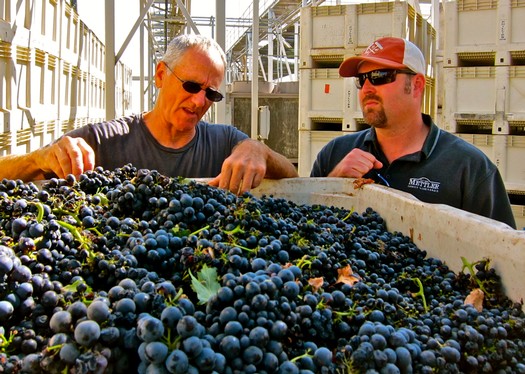 While Lodi grown Zinfandels are finer than ever, bottlings have proliferated to such an extent that consumers now have a choice of numerous styles to choose from. Quite often, multiple styles put out by just one producer!
Do you prefer a lighter, easy drinking, fruit forward Zinfandel? There is a growing number of Lodi Zinfandels deliberately crafted in this style, once considered old fashioned, and now very much back in fashion. Or do you prefer a bigger, bolder, ultra-ripe, heavily oaked style of Zinfandel? Lots of that style still coming out of Lodi, too.
Then, of course, there are the in-betweens: Zinfandels that are medium bodied – not too big, not too light – and either richly oaked or not very oaky at all, tasting of either tart red berries or a soft, lush, almost jammy fruitiness. The variations have become somewhat intricate, but not impossible to navigate.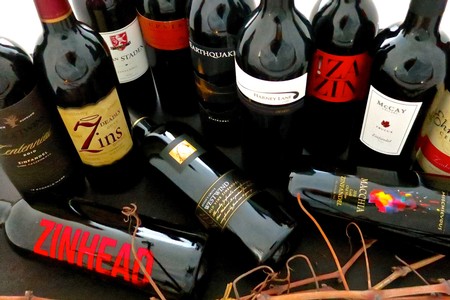 But if there's one thing you should never do, it's choosing a Zinfandel on a basis of some kind of rating or score, usually done on a 100-point point scale. A 94-point Zinfandel that is big, thick, ripe and oaky, for instance, will never do any good to someone who prefers a lighter, more gentle, earth toned rather than fruit-forward style of Zinfandel, with none of that charred, vanillin taste of oak that may put you off. Or the opposite — maybe you do prefer a big, ultra-ripe, super-oaky Zinfandel over a more restrained one. Knock yourself out.
Either way, choosing the best Zinfandel for yourself is always a matter of focusing on how it tastes — or if you are reading about it in a guide, how they are described rather than how they are rated. And the best Zinfandels will always be the ones that fit your personal preference.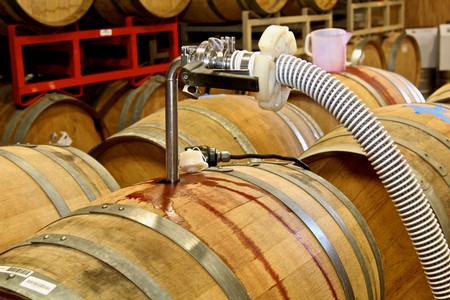 Body, Oak and Winemaker Decisions
To help you sort through the options, the following is a list of some of the more interesting Zinfandels being grown and produced in Lodi today, divided into stylistic categories defined primarily by scale of body and levels of oakiness — the latter sensation, manifested in sensations suggesting vanillin wood, char or "toastiness" (since oak barrel staves are traditionally shaped over open fires, charring the inner surface).
When we talk about "body," we're talking about the overall sense of weight that a wine gives on the palate — a combination of alcohol (bigger Zinfandels tend to exceed 15% alcohol while lighter Zinfandels hover around or just below 14%) as well as tannin (phenolic compounds giving hard, bitter or drying sensations), plus the varying degree of oakiness that can add oak derived tannin and more of a filling sensation.
Another thing to keep in mind: Wine producers have a little leeway when it comes to listing alcohol-by-volume percentages on labels. So when a wine label states that it has 14.5% alcohol, it may very well be closer to 15.5% in alcohol, or it could be just 13.5%. And besides, finely crafted Zinfandels from great vineyards often taste lighter and more finely balanced at 15.5% alcohol than less crafty Zinfandels at just 14%. "Body," in that sense, is very much an aesthetic, or sensory, perception — which, of course, is what makes the finest wines in the world so interesting.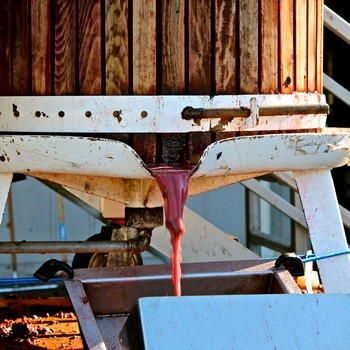 Finally, what accounts for stylistic differences? To a larger extent, it is the choices of vintners who decide things like what vineyards to use and when to pick their grapes. For instance, if you harvest Zinfandel a little earlier when grapes have less sugar (with lower potential alcohol) and more natural acidity, you are more likely to produce a zippier, lighter or medium bodied style with more floral as well as earthy/minerally qualities. But if you pick later in the season when grapes are higher in sugar and lower in acidity, a Zinfandel is likely to come out bigger in body and riper or even jammier in varietal fruit qualities.
Of course, the numerous decisions made by vintners in the winery also have a big impact: such as how to ferment (example: choosing to ferment with native yeast already found on the grape skins to exact longer, slower fermentations, or choosing to select a more efficient cultured yeast which can also capture specific fruit profiles), or how to age (deciding upon the stronger flavors of new oak barrels or the milder flavors of barrels used over multiple vintages, or the choice between more subtle French oak or more pungent American oak barrels, both of which are popular among Zinfandel producers).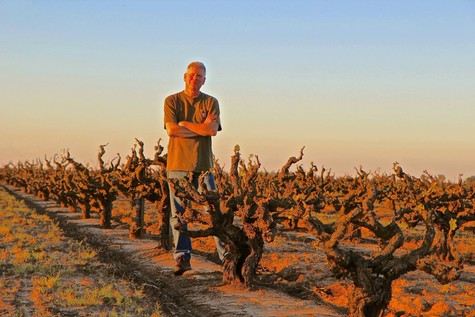 Vineyard Distinctions
But more and more today, the proliferating styles of Lodi Zinfandels are determined by specific vineyard sites. For example, there may be a vineyard that, by virtue of location or topography, is known to produce a more flowery, delicate style of Zinfandel with purer fruit fragrances suggesting cherry or blueberry, as opposed to another vineyard known to produce a more robust Zinfandel expressing darker fruit aromas and earthy, or even compost-like, nuances. These are, in fact, specific qualities common to many Lodi vineyards.
Suffice to say, today's Lodi Zinfandel specialists are acutely aware of characteristics typically yielded by the region's best known vineyards. Hence, vineyard selection — plus the choice of bottling Zinfandels as single-vineyard designated wines or as blends of different vineyards — has become as significant a stylistic choice as any. Isn't Lodi Zinfandel fun?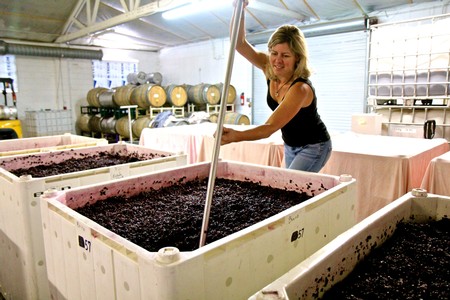 Our guide to many (not all) of the major bottlings on the market today, delineated by sensory remarks:
Light to Medium Bodied Styles with Negligible or Subtle Oak
Stellina (by Estate Crush) – Usually all about fine, lacy texturing and floral scents tinged by sweet black pepper spice, buoyed by pomegranate-like zestiness and deceptively restrained, almost light feel.
Maley Brothers (bottled as Lodi Native Wegat Vineyard) – Luscious floral-jammy notes (boysenberry, blueberry) yet bright, buoyant and restrained on the palate.
Michael Klouda Wines, Hatterle – Picked early to put a refreshing emphasis on bright acidity and lean body, showing quiet yet bright, focused, dusty berry perfume and flavor.
Peirano Estate, The Immortal Zin – Fresh, bouncy, titillating raspberryish varietal fruit, unhindered by any ungainly tannin, oak or alcohol.
Precedent Wine, Victors - Virtually oak-free, pure and pristine black cherry fragrance typical of Lodi's east side; zesty and edgy with natural acidity, yet silky fine and balanced.
Precedent Wine, Kirschenmann Vineyard - Following the winemaker's pure, pristinely fruited style but even more pronounced in strawberry/cherry fragrances and almost ethereal, silken fine layers and textures.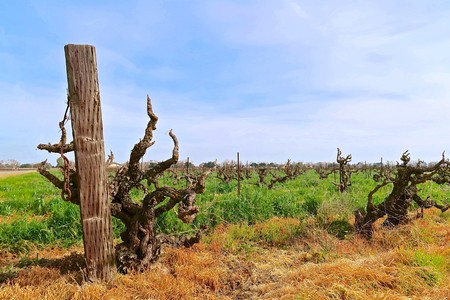 Sandlands, Lodi - Non-vineyard-designate Zinfandel coming entirely from Kirschenmann Vineyard, showing off the edgy, prickling acidity and purity of layered, oozing, flowery/cherry/strawberry fruit profile for which this 1915 planting has become known.
Alquimista Cellars, Jessie's Grove - From Lodi's oldest Zinfandel block (planted 1886), crinkly, refined sensations with Pinot noir-like silkiness, and exquisite, flowery red fruit fragrance (strawberry/cherry/raspberry) tinged with tea-like spice and faint loamy earthiness.
Stonum Vineyards - Lean, edgy, zesty yet svelte style focused on a pure expression of energetic fruit, tinged with floral, red and blueberry perfumes.
Maître de Chai, Stampede Vineyard – Ultra-bright Clements Hills-Lodi grown style; compact, dense yet svelte in feel with cherry/boysenberry pie aroma, prickly acidity and sturdy tannin.
LangeTwins Family Winery & Vineyards, Estate - Bright black cherry and black tea-nuanced fruit front and center in this moderately weighted, accessibly rounded rendering of the grape.
Heritage Oak Winery, ZINHEAD - Accent on jammy, sweet toned red/black fruit, but also zippy with acidity and a sense of pure varietal exuberance in a vibrant medium-full body.
OZV (by Oak Ridge Winery) – Nose of unabashedly lush, jammy, plump black and red berryish fruit, delivered in soft, round and pliant medium bodied sensations on the palate.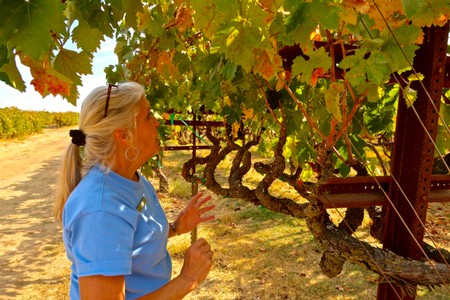 Medium to Full Bodied Styles with Restrained Oak
Klinker Brick Winery, Marisa Vineyard – Single-vineyard bottling replete with vivid raspberry and cassis-like perfumes enriched by a smidgen of sweet oak, coming across as refined, feminine in feel.
Harney Lane Winery, Lodi Home Estate – Outwardly rounded, brightly fruited, lush yet zesty style, typically blended with about 50% Primitivo (a softer clone of Zinfandel).
Harney Lane Winery, Scottsdale Vineyard - Floral aromas suggesting black cherry mixed with the vineyard's signature blueberryish note, medium-full and finely textured sensations enhanced by subtle French oak flourishes.
Harney Lane Winery, Lizzy James Vineyard – More finely sculpted, polished and finely delineated single-vineyard bottling marked by ringing black cherry perfume and zesty medium-full body filled out by moderate tannin.
The Lucas Winery, ZinStar Vineyards – Firm yet supple, laudably balanced style, mixing bright red berryish varietal fruit, a Lodi "tea" quality, and flowery as well as faintly earthy/loamy nuances.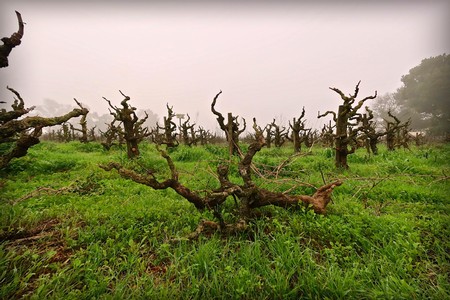 Fields Family Wines, Stampede Vineyard – Firmly structured in natural acidity and moderately weighted feel, with slightly sinewy tannin grounding effusive, pristine black/red cherry varietal qualities.
Tizona (by Bokisch Vineyards), Süss Vineyard - Exceptionally bright, high toned raspberry/cherry perfume, lively natural acidity and moderate tannin giving this Clements Hills growth an airy, zingy lift belying a full scaled body.
McCay Cellars, Faith (also bottled as a Lodi Native Lot 13 Vineyard) - Pure and ebullient red berry/cherry perfume, fine tannin, and zesty medium-full body with lacy/silky/feminine feel (note: there are subtle French oak notes in the "Faith," and zero oak influence in the Lodi Native rendering of this estate).
McCay Cellars, TruLux Vineyard – Round, almost fleshy textured varietal fruit qualities suggesting red and darker berries, underlined by a subtle yet distinctive, earth toned loaminess.
McCay Cellars, Jupiter – A little more autumnal spiced (nutmeg, ginger, clove, cocoa) perfume to this taut yet fluid, balanced style tinged by nuanced French oak.
Turley Wine Cellars, Steacy Ranch - Silken feel to multifaceted, red and blue, spice tinged fruit retaining a sense of balance and femininity through long, intricate, lacy palate sensations.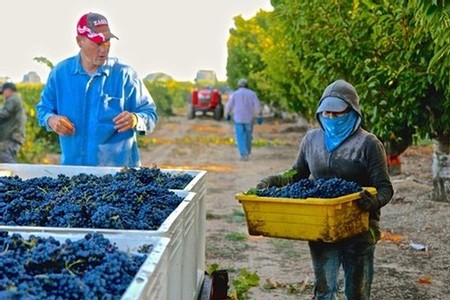 Turley Wine Cellars, Kirschenmann Vineyard - Even more of a multi-layered, luscious, balanced feel to a distinctively puristic red fruit profile (cherry/strawberry), buoyed by moderate yet sturdy tannin and the barest tweak of French oak.
Turley Wine Cellars, Dogtown Vineyard - From Clements Hills well east of Lodi, a soaring black cherry/raspberry perfume and laser beam varietal profile to medium-full body marked by zesty/edgy acidity and sturdy tannin.
Heritage Oak Winery, Block 5 – The fullest and richest of this estate's single-vineyard bottlings, yet stamped with a sense of restraint, elegance, notably zingy acidity, and licorice/pepper spice complexity.
Ironstone, Rous Vineyard Reserve – Lavish raspberry/blueberry/violet perfumes tinged with peppery spice, an occasional herbiness, and a typically fleshy, velvety, round and generous feel.
Oak Farm Vineyards, Estate Primitivo - Lush black cherry tinged by loamy/earthy and black tea-like notes; soft, round, very fluid and fruit-forward on the palate despite fairly full body.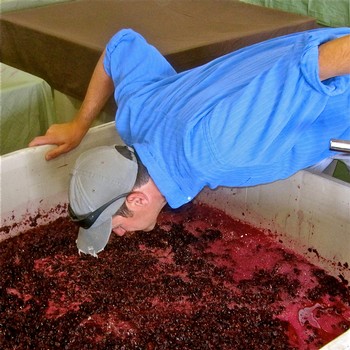 Oak Farm Vineyards, Mohr-Fry Vineyard Block 417 - Floral/plummy/cherry aroma, traces of dusty/cedary and leafy-green notes, and a zesty, medium-full body filled out by moderate tannin.
Oak Farm Vineyards, Hohenrieder Vineyard - Distinctly earthy/minty/eucalyptus notes tinging black cherry/tea-like fruit, and zesty feel of natural acidity to medium-full body and bony tannin.
PRIE Winery, Soucie Vineyard - Ripe red berry aroma tinged with a loamy earthiness, in a medium-full body with restrained tannin allowing the vineyard's organic quality to push through.
Twisted Roots, 1918 – Piquant middleweight style with a sense of lightness, while redolent with quivery strawberry jam fruit tinged with blackpepper spice.
Barsetti Vineyards - Soft, lush, forward fruit in soft, medium bodied style accented by cinnamony oak spices.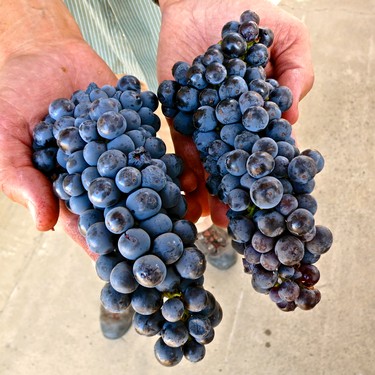 Comparison of clusters from Mohr-Fry Ranch (on left, producing a full, earthy style of Zinfandel) and the Maley family's Wegat Vineyard (on right, yielding a more floral, blue and red berry scented Zinfandel)
Medium to Full Bodied Styles with Rich Oak
m2 Wines, Soucie Vineyard – Perennially distinguished by aggressive jammy berry richness laced with loamy, mushroomy, organic aromas tinged by generous, sweet toned oak in a svelte, medium-full body (note: also bottled as a Lodi Native, showing zero oak influence).
Macchia Wines Mischievous - Sweetly high toned blend of this winery's brightest, roundest and most fruit-forward cuvées, soft yet generously oaked (vanilla/toast qualities) in the house style.
Macchia Wines Voluptous, Maley Vineyard – Downright bosomy texturing and ripe toned, floral-violet perfume to this vineyard-designate, muscled up by richly extracted tannin and pungent oak.
Mikami Vineyards – Velvet textured, pinpoint style with fine mix of violet, loam, chocolate and red berryish fruit, enriched by a perceptible yet proportionate oak complexity.
Van Ruiten Family Winery – While restrained in medium-full body and tannin, roasted coffee-like oak is typically laced with jammy notes of blueberry/boysenberry/black cherry varietal fruit.
Freakshow (by Michael David Winery) - Medium to medium-full body marked by zesty acidity, cherry/tea-like varietal perfume, a whiff of sweet oak and moderate yet supportive tannin weight.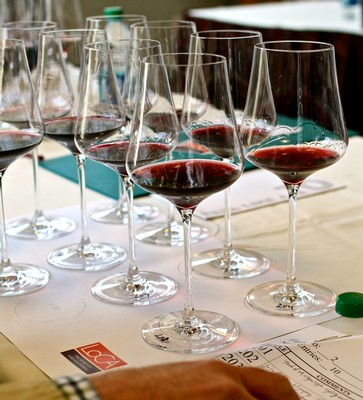 Jessie's Grove Winery, Westwind Vineyard - From the estate's 1941 block, a loamy/earth driven style with red berried tea-like fruit, medium-full with moderate tannin and cedary oak backdrop.
Jessie's Grove Winery, Royal Tee Vineyard - From the estate's oldest block (planted 1886), exuding red and dark berry aromas, a faintly organic earthiness, and cedary sensations in a full body.
Klinker Brick Winery - True-to-Lodi black cherry varietal aroma amplified by smoky/spicy oak in medium-full to full body plumped out by fruit and oak tannin.
MossRoxx Reserve (by Oak Ridge Winery) – From the Maggio family's 50-to-60-year-old blocks, lush black cherry aroma tinged with faint loamy earthiness, velvety smooth and sweetly oaked.
Gnarly Head (by Delicato Family Vineyards) - Ripe toned aroma of red and dark berries enhanced by smoky/spicy oak, and medium-full body juxtaposing plump and meaty sensations.
The Federalist - Mix of sweet toned red and black fruit with aggressive oak spices and char, extending into firm if slightly drying medium-full body.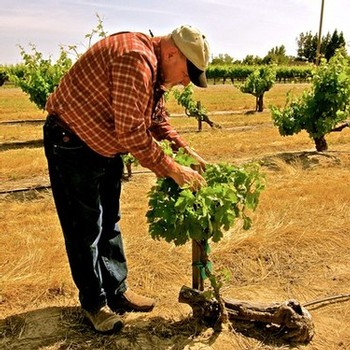 Big Styles with Restrained Oak
St. Amant Winery, Mohr-Fry Ranch - From the Fry family's Block 416 (planted in 1944), a full bodied Zinfandel that nonetheless comes across as round and moderately weighted, with a cherry cola fruit profile nuanced by earthy/loamy notes.
St. Amant Winery, Marian's Vineyard – Classic bottling from the Frys' venerated 1901 planting, yielding a full, fleshy, broad style of Zinfandel with an almost cornucopian fruit intensity, solidified by a solid core of tannin (note: also bottled as a Lodi Native, showing zero oak influence).
McCay Cellars, Contention – Lavishly full scaled and intoxicatingly scented even while, eschewing excessive oak, brimming with multifaceted notes of sweet berry, allspice, pepper and compost.
LangeTwins Family Winery & Vineyards, Centennial – Plump, plush, velvety, single-vineyard focused style, bursting at the seams with black cherry and black tea-like complexity and a generous, filling, nearly over-the-top feel from fore to aft.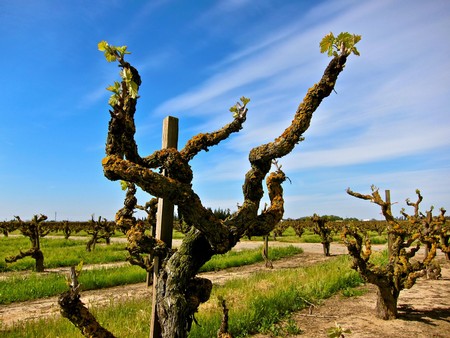 Big Styles with Intense Oak
m2 Wines, Select Block – Barrel selection of the most pungent, opulent, full bodied wines coming from the 1916 block of Soucie Vineyard, "big" and generous in every sense of the words.
Klinker Brick Winery, Old Ghost – Dense, thick, sinewy tannin style, brimming with brambly fruit and often sweet cardamom/cinnamon/peppercorn spices reflecting crafty aging in toasted oak.
Concrete - Unusually dark, vivid color and nose teeming with red/black berried fruit sweetened by oak, following with big, plump, layered and generously fruited sensations buoyed by notably zippy acidity.
Rippey Family Vineyards - Exuberant raspberry jam aroma along with "very Lodi" red cherry tones given a vanillin oak veneer, proceeding to full, round, plump and layered sensations on palate.
Macchia Wines Outrageous, Noma Ranch – This single-vineyard bottling is always among the zestiest (great natural acidity), biggest, deepest and showiest of Lodi Zinfandels.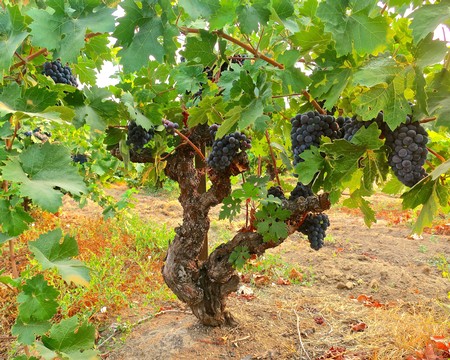 Macchia Wines Luxurious, Rous Vineyard – The texture of this single-vineyard bottling is truly luxurious – velvety, layered – while opulent in fruit and sweet, generous oak sensations.
Macchia Wines, Serious – Blend of this winery's best barrels (regardless of vineyard source); hence, a marvelously concentrated essence of "Lodi," in a thick, velvety, jammy, mountain sized package.
Harmony Wynelands, Pipe Dreams – Ultra-ripe fruit verging on sun dried cherry, but teeming with prettily spiced (blackpepper, cinnamon) qualities in a full scaled body.
Mettler Family Vineyards, Epicenter – Meant to "rock" the palate, yet is always svelte and fleshy in its packaging of smoky, spicy, scented fruit, judiciously blended with Petite Sirah.
Earthquake (by Michael David Winery) – The high toned wine that "wrote the book" on big, muscular, smoky oaked, Petite Sirah enhanced Lodi Zinfandel, yet always achieved with laudable sense of balance and finesse.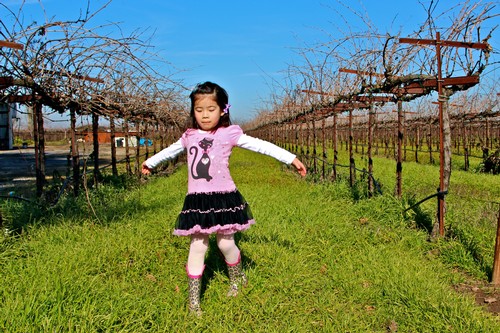 Comments